Sheraton Centre Toronto Hotel is welcoming guests again after completing the first phase of an extensive transformation that includes the re-opening of its Sheraton Club.
The venue, situated on the landmark hotel's 43rd floor, has been transformed by the international design studio DesignAgency, who revamped the interior to make the most of the spectacular skyline views and offer guests a memorable place to connect over coffee, food and cocktails.
The new design pays homage to Toronto, featuring bespoke artwork and accents such as locally-sourced furniture and photographs of iconic communities within the city.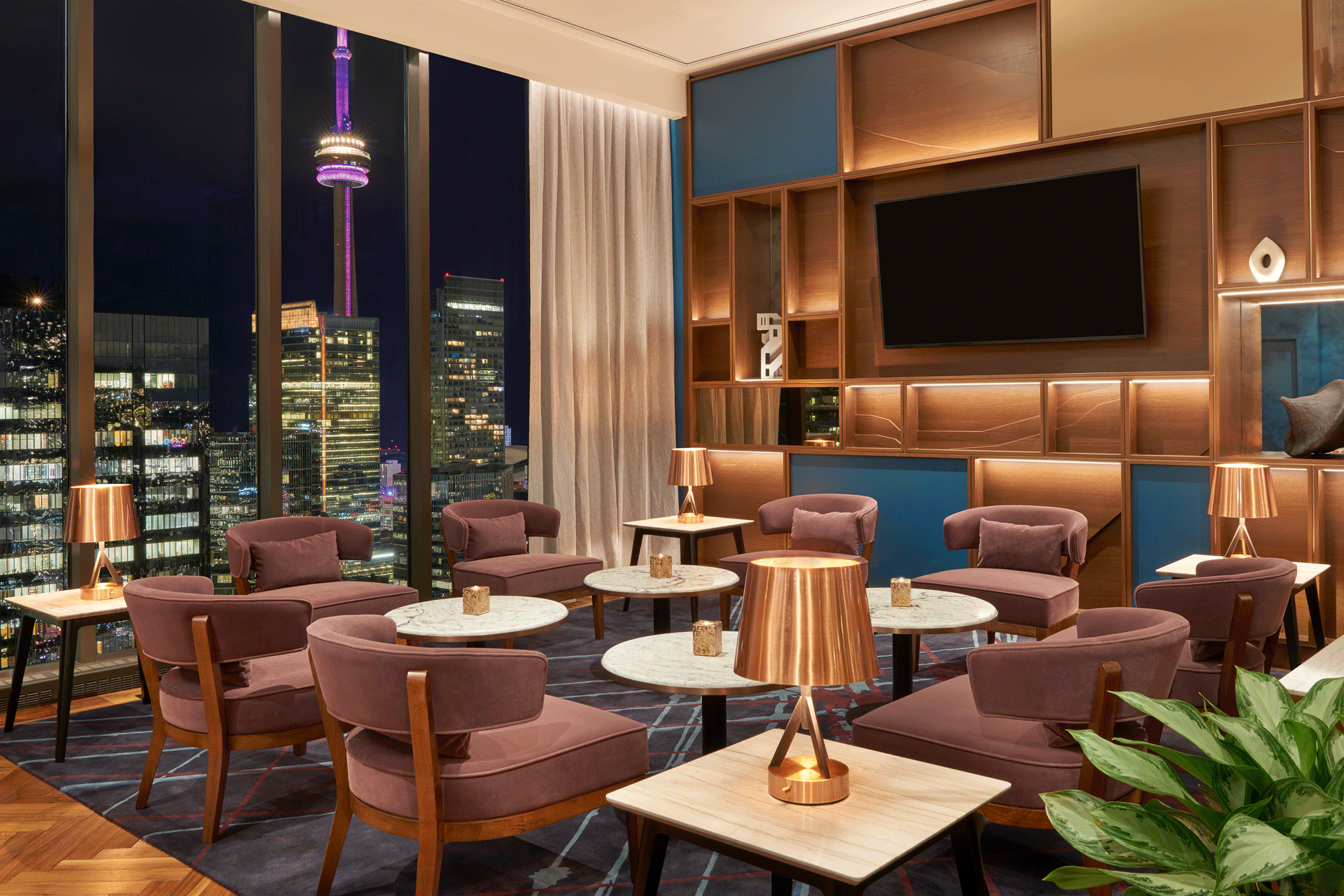 "To reimagine this incredible, exclusive space of such an iconic Toronto hotel was very special. The one-of-a-kind views played a key creative role, and we focused the seating to capture every inch of the expansive vistas," said DesignAgency Founding Partner Allen Chan. "Every element is designed to make guests feel like they're at home in a penthouse in the heart of the city."
The club's update also extends to its food and beverage offerings, which now include fresh pastries, hot breakfasts, gourmet coffee and freshly pressed juice from local partner Chasers Fresh Juice. In the evening, the space transforms into a classic cocktail bar serving premium spirits and local craft beers.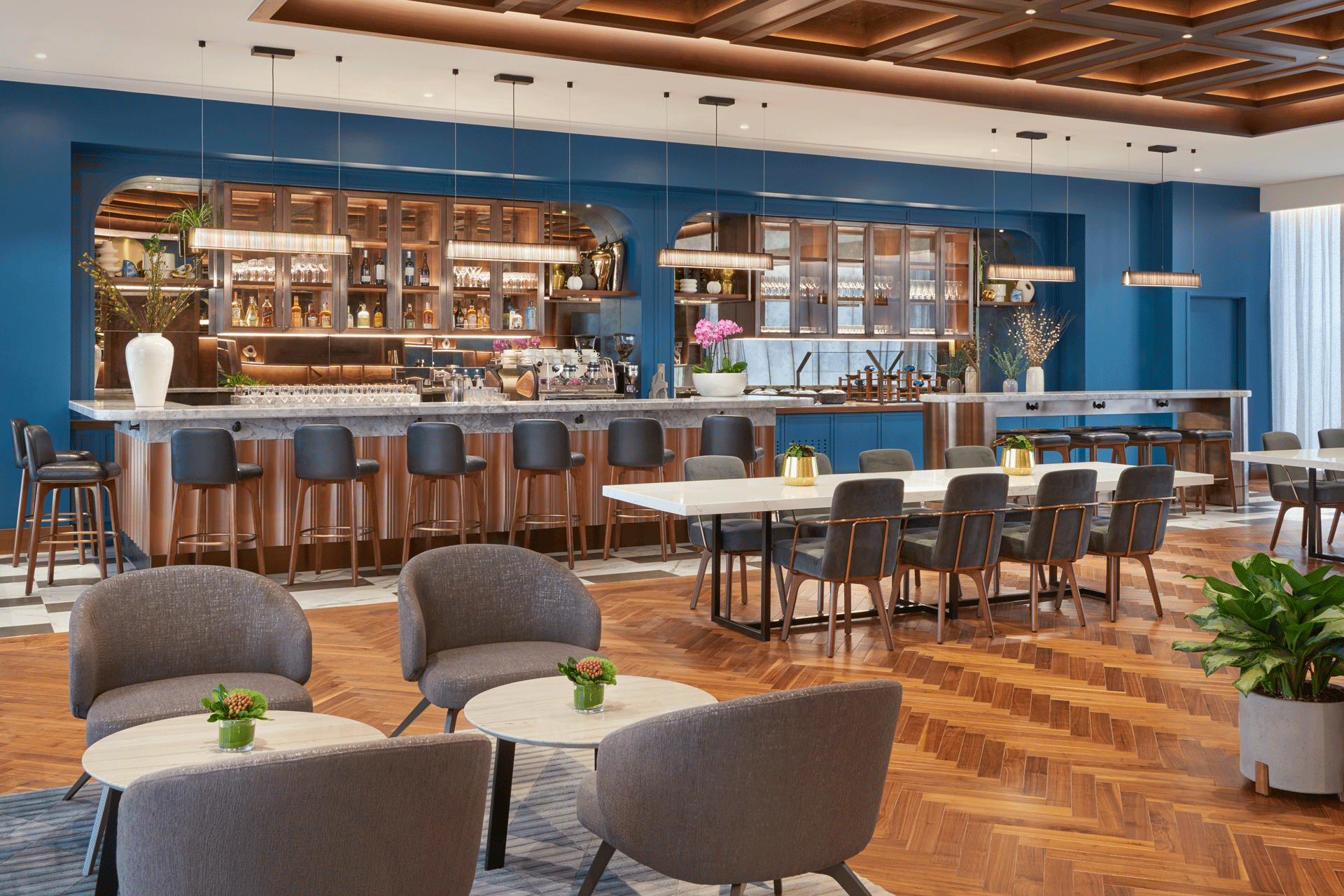 The second phase of the hotel's revamp will see its porte cochère, lobby and pool deck upgraded. A reimagined food and beverage program will also be rolled out with Toronto chef Andre Walker at the helm, with new food and beverage outlets and a transformed banquets and catering experience on the menu.
The work, which is part of Sheraton's worldwide transformation unveiling its new design vision, is slated to be completed in the first half of 2022.
"It's been a long-awaited transformation and we are thrilled to unveil the first of many new looks to our classic Toronto landmark hotel," said Tim Reardon, General Manager, Sheraton Centre Toronto Hotel. "The reopening of the Sheraton Club brings a fresh take and modern feel to the space with incomparable views of the city. We can't wait to reveal our new lobby and dining experiences in the coming months to further this unmatched new vision for the Sheraton brand."