Interior design studio THDP has offered a bird's-eye view of the new Pigeon Post Bar and Eatery at the Hilton Cologne, Germany. Inspired by the history of the building – which was a post office from the 1950s to the 1990s – the design studio has transformed the space into an elegant restaurant, bar and lounge and social working area. 
A vintage aesthetic that nods to the hotel's history lends the venue a chic, laid back ambience, with quirky details adding a sense of fun and occasion to the space. Central to the concept is the feature bar, which boasts a prominent overhead gantry in wood and copper colours.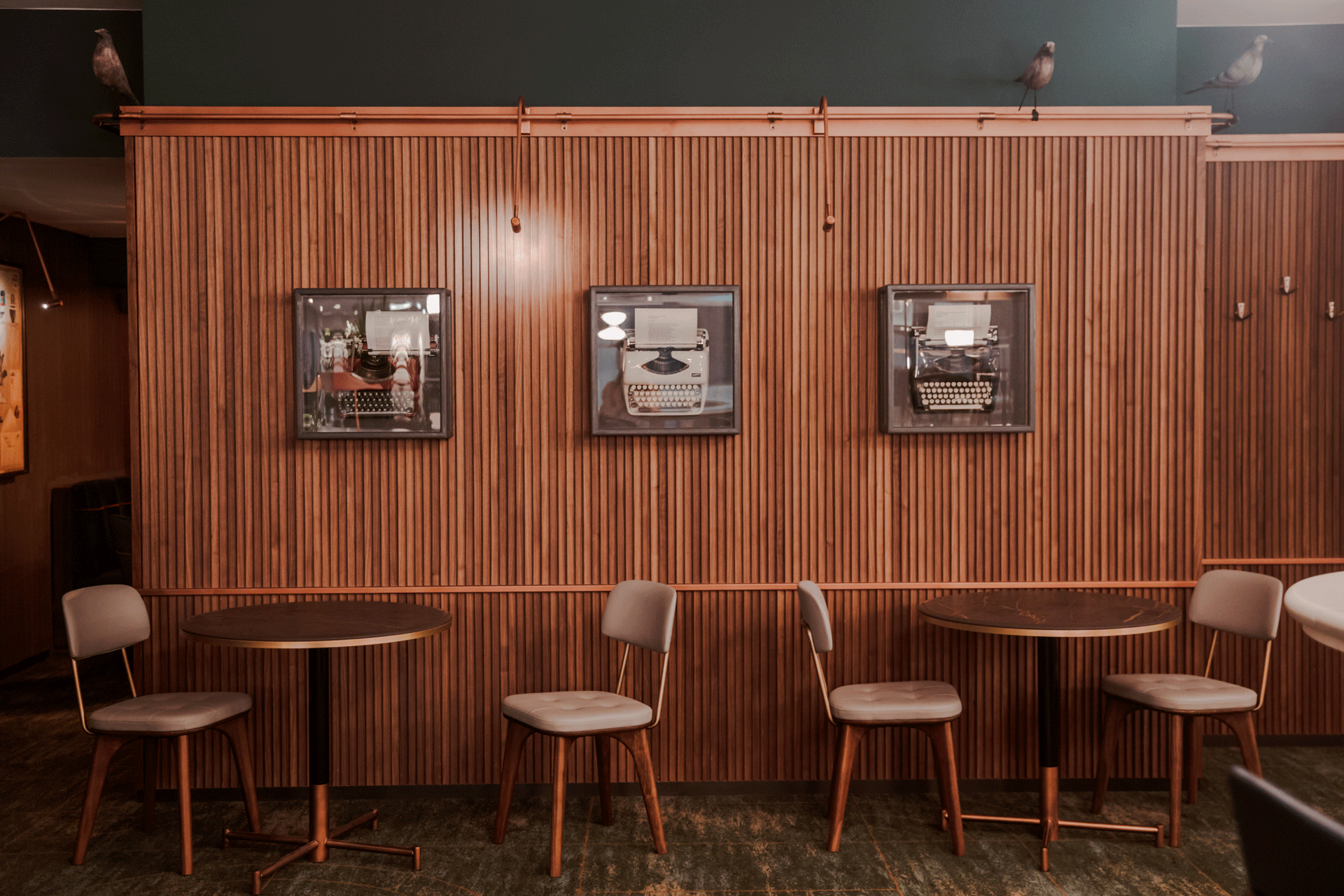 Faux marble table tops reference the building's previous functionality but offer a more intimate, contemporary vibe, while cozy booths provide space for dining in privacy. An earthy colour palette of blue-greens and greys drizzled with mustard walks the line between industrial, vintage and modern styling, while signage is taken from Post Office graphics, mimicking postal or travel signage throughout.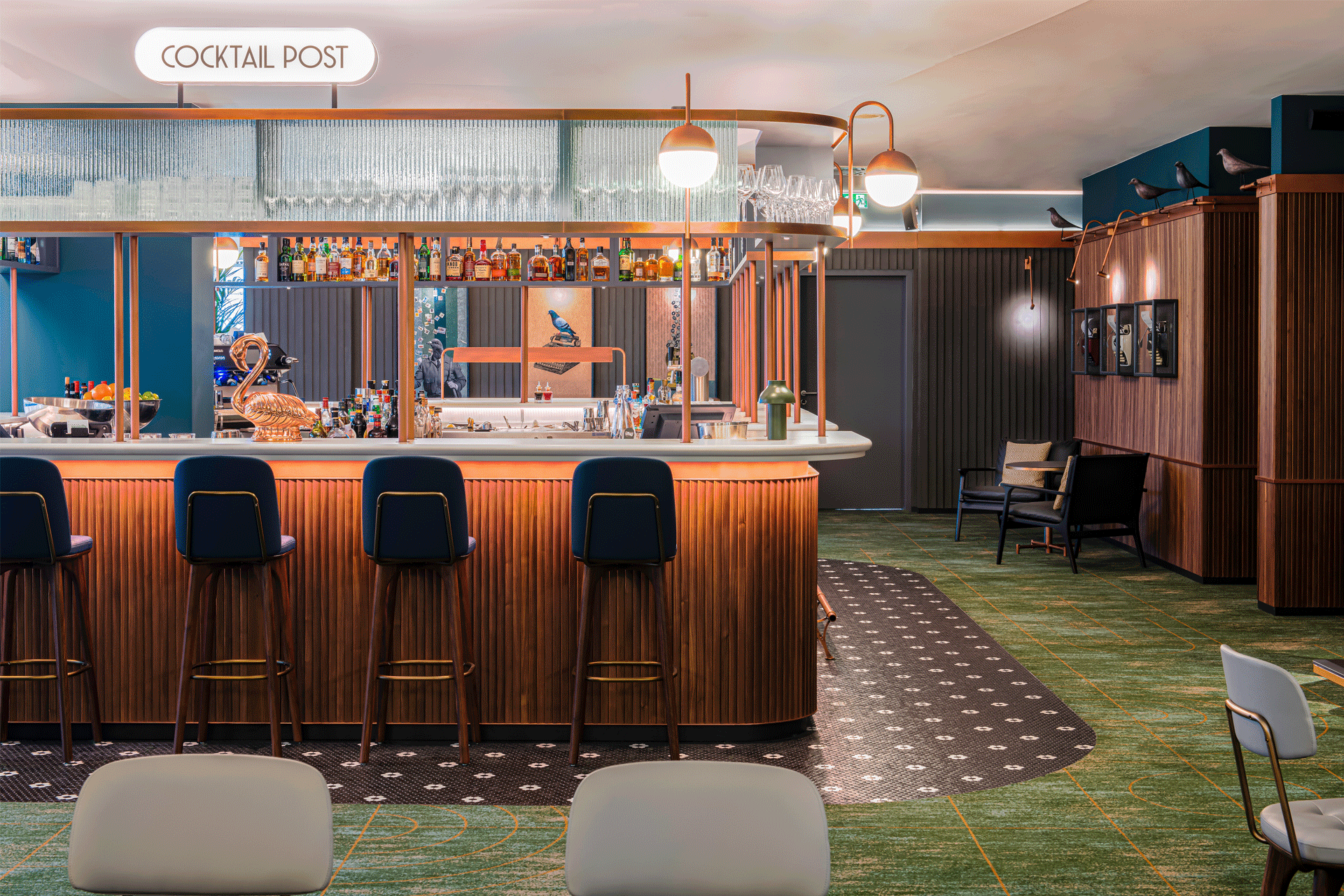 THDP repurposed obsolete German office equipment and furnishings from the 70s to convey a sense of heritage, with curated vintage mechanical typewriters, light fittings and objet d'art displayed throughout the 110-seat venue. Artworks inspired by the building's history line the walls, representing mixed media painting, stamp collages, ceramics, wood and digital prints.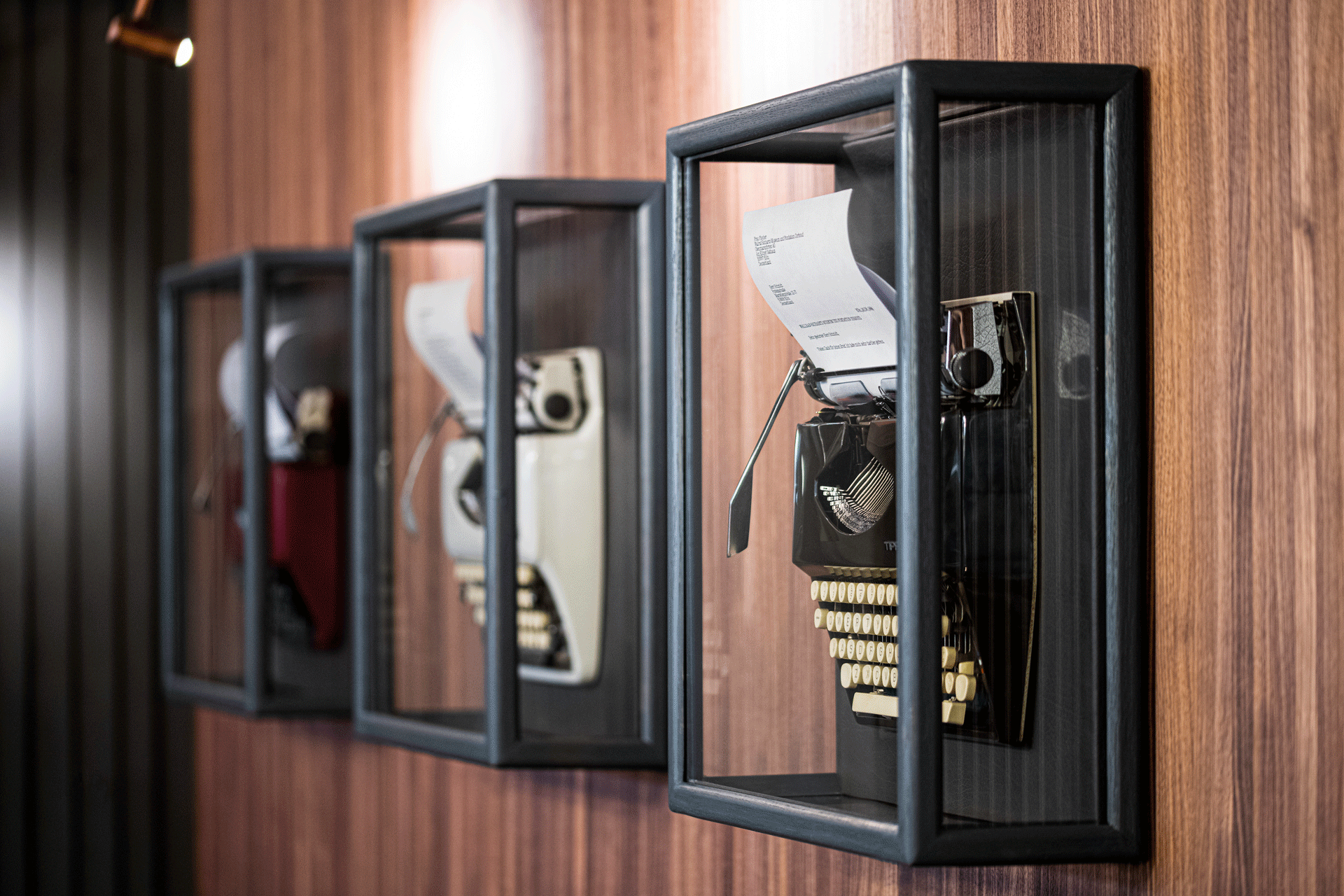 In the Library, the venue's social working area, artworks are inspired by collages and typography recalling the graphics of old German post offices, while perching wooden pigeons and screening inspired by typewriter keys have also been incorporated to layer the interior. Wall-mounted typewriters show half-written love letters, and post boxes and writing counters offer guests the chance to pick up a postcard and write it to a friend or loved one, before it is mailed free of charge by the hotel.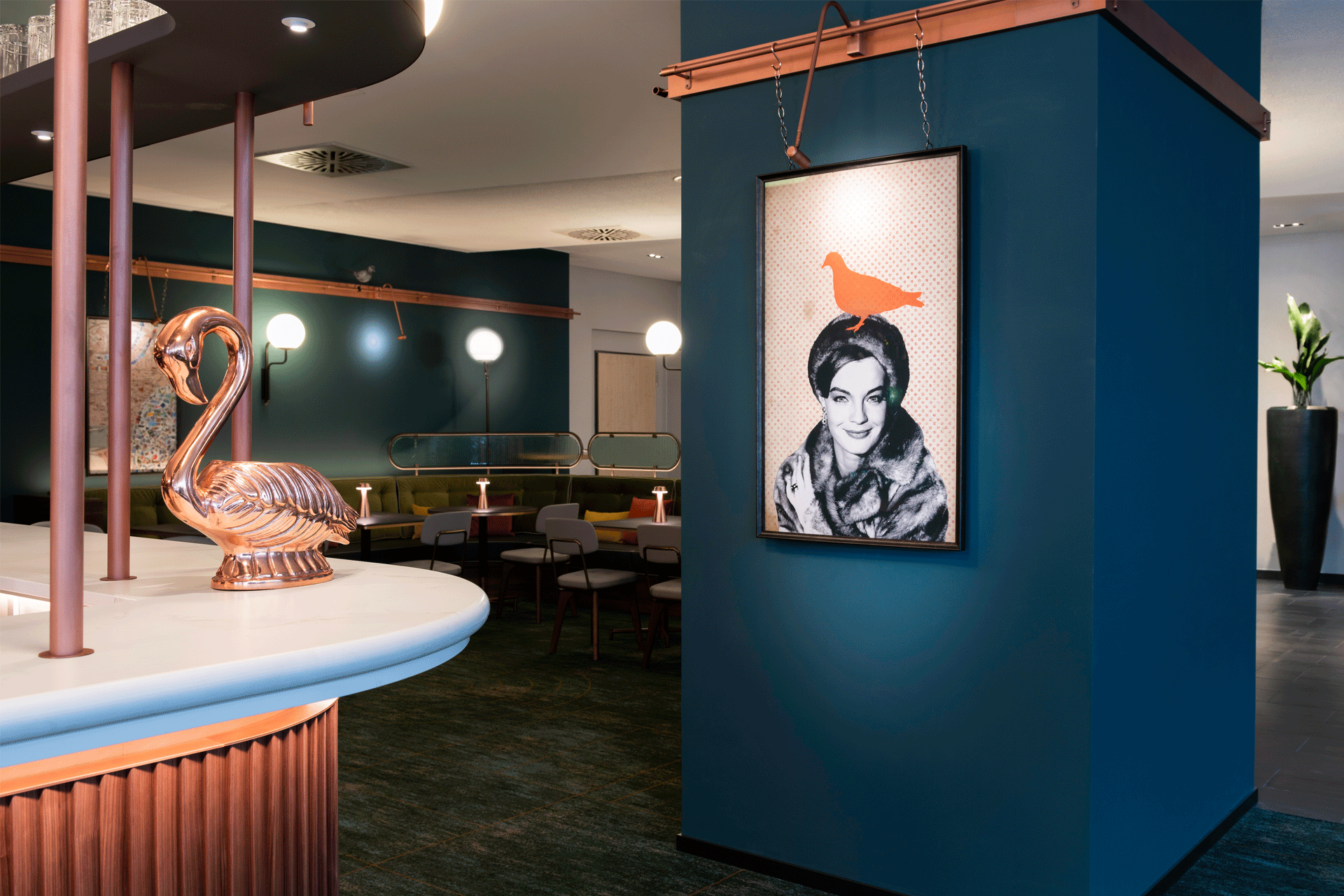 The Pigeon Post Bar and Eatery provides specialist coffees to guests in the morning, before opening up to non-guests. Chef Stefan Luxem's menu focuses on refined à la carte dishes combining local traditions, Mediterranean ingredients and international influences. 
Photos: Stefan Bunkofer