Four Seasons Hotel and Private Residences New Orleans has opened its doors, unveiling a variety of signature F&B venues.
The hotel is located on the Mississippi waterfront at the foot of Canal Street, steps from the historic French Quarter, the Warehouse Arts District and a myriad of parks and greenspaces.
A total of 341 bedrooms and suites designed by Bill Rooney Studio offer accommodation options suited to each guest's purpose in the city. Rooms have a light and airy feel, with a palette of clean whites and pale greys accentuated with white-washed oak furnishings, textured fabrics and wall treatments and, above every bed, a tri-panel plaster relief depicting South's signature scent, the magnolia.
Billed as a new destination for dining and drinking, Four Seasons has partnered with acclaimed local chefs to introduce all-new restaurant concepts celebrating the South, as well as an impressive lobby bar – all primed for celebration.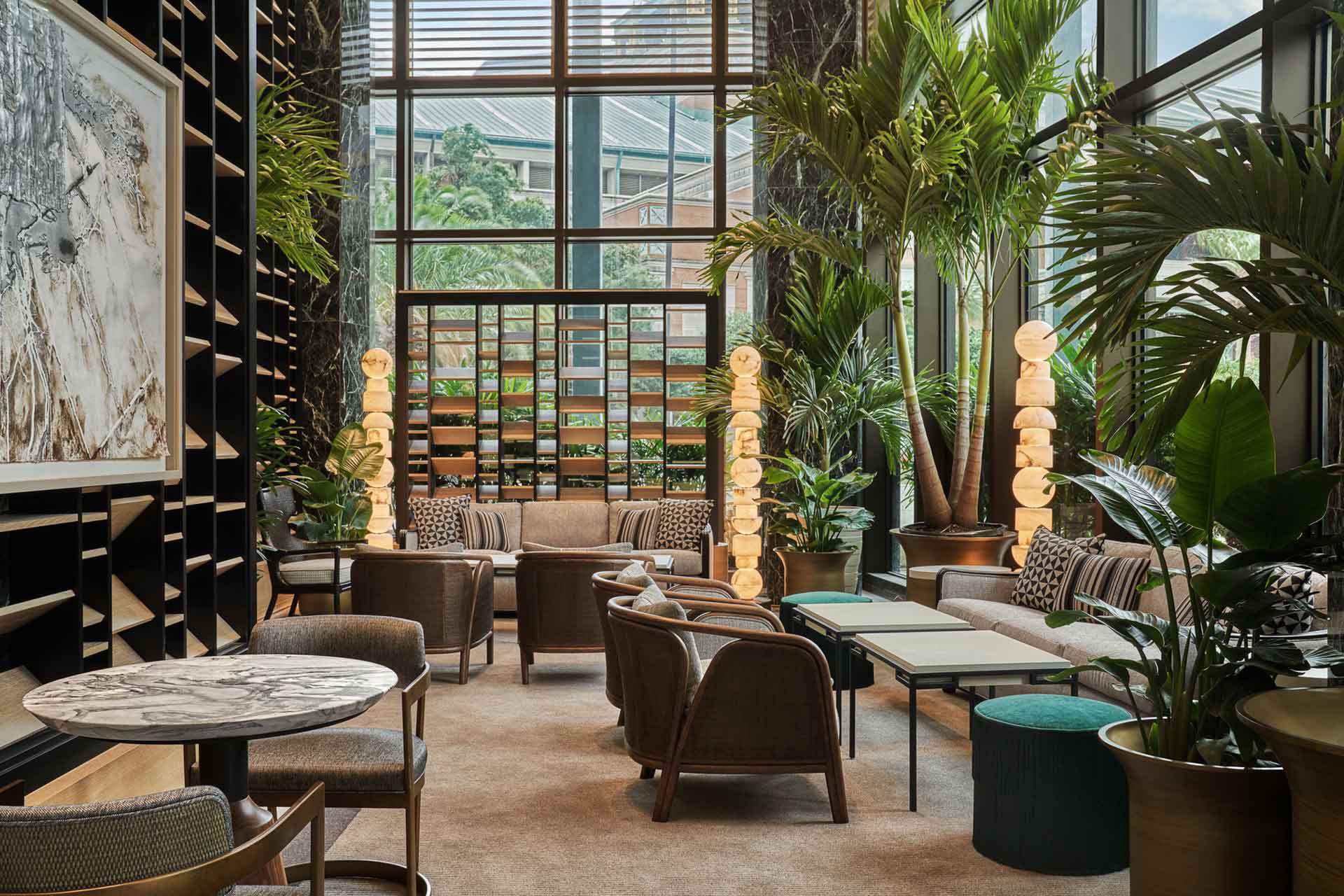 The experience begins at Chandelier Bar, a glamorous meeting spot that spills into the hotel's main entrance and lobby and out onto a garden patio. Beverage Manager Hadi Ktiri's inventive drinks menu is stirred, shaken, muddled and poured beneath the 15,000-piece light and glass installation that gives the bar its name, while live music is offered year-round, showcasing some of New Orleans' most talented artists.
The atmosphere extends further into Miss River, a "love letter to Louisiana" presented by acclaimed New Orleans chef Alon Shaya on the lobby level. The ingredient-driven menu offers fresh takes on New Orleans classics with bold and familiar flavours. Guests can look forward to the duck and andouille gumbo, the salt-crusted Gulf red snapper, a clay pot presentation of local favourite 'dirty' rice, and a whole carved buttermilk fried chicken designed for sharing in the dramatic settings indoors and outdoors designed by Alexander Waterworth Interiors. Chef Shaya has also conceived the shareable bites menu at Chandelier Bar.
Opening this autumn, award-winning chef, Donald Link, is honouring his Louisiana heritage in his newest concept, Chemin a la Mer. Exemplifying its meaning – 'pathway to the sea' – the menu of steaks and seafood is an ideal combination of local fare executed with French techniques, set against panoramic views of the Mississippi. Not to be missed is the grand oyster bar, a New Orleans tradition taken in exciting new directions under Chef Link's expert eye.
The hotel will also open its crescent-shaped rooftop swimming pool surrounded by inviting lounge chairs, four private cabanas and Mississippi River views in autumn; a 24/7 fitness centre conceived by Harley Pasternak; and The Spa, where Spa Director Toni Sullivan's team of highly trained therapists will customise treatments to suit all tastes.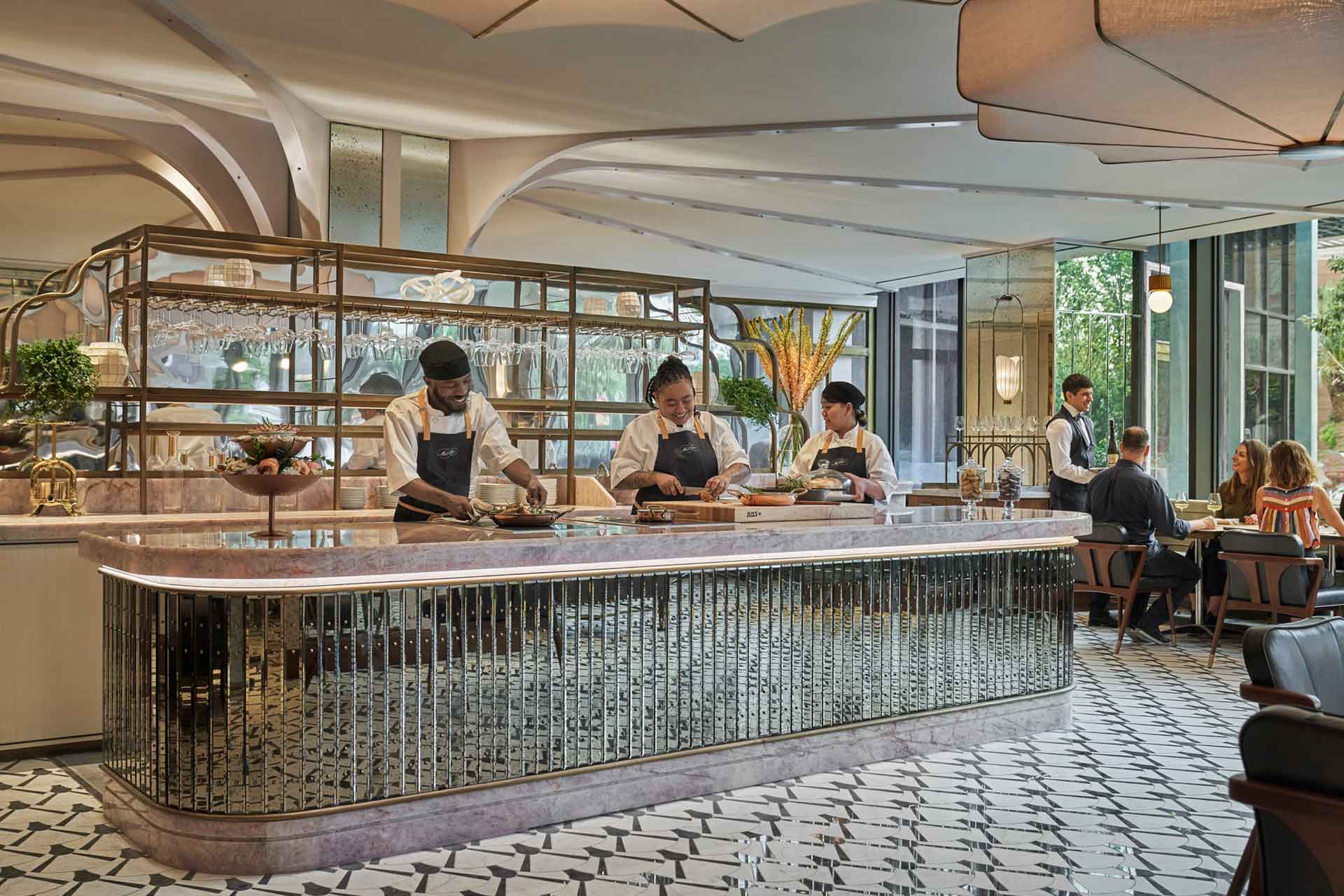 New Orleans is a destination that has long been on our wish list," says Christian Clerc, President, Global Operations, Four Seasons Hotels and Resorts. "We could not be more excited to introduce Four Seasons to this incredible community and to share an authentic and memorable New Orleans experience with guests from near and far. The transformation of this truly iconic building is stunning and serves as a wonderful addition to Four Seasons portfolio of exceptional properties."
General Manager Mali Carow leads a passionate team of employees dedicated to bringing the Four Seasons experience to life in New Orleans. "We have assembled an unparalleled team of talented New Orleanians and experienced Four Seasons veterans from around the world who exemplify the tradition of warm and welcoming Southern hospitality. We've heard from so many Four Seasons guests, avid world travellers, and locals expressing their excitement for our opening – it's truly amazing!"
In addition to Four Seasons Hotel New Orleans, the landmark 34-storey World Trade Center is home to 92 fully-serviced Four Seasons Private Residences.