Hotel Amano Covent Garden has announced the launch of Penelope's, a new signature restaurant set to put an individual spin on Spanish and Israeli flavours with a Berlin-meets-London sensibility when it opens this winter. 
The London property – the first international project from Berlin-based hotelier Amano Group – will offer a rich menu of Israeli-Spanish fusion food, inspired by the flavours the company's co-founder Ariel Schiff discovered while growing up between Tel Aviv and southern Spain. 
Helmed by Shimon Peretz, Creative Director and Head Chef at Amano's renowned Mani restaurant in Berlin, alongside Executive Chef Fezile Ozalgan, the restaurant will offer tapas-style sharing dishes such as paella Israeli-style with whole lobster, frekkeh and gin-tomato sauce. Additional highlights incldue Israeli sofrito, combining pulled chicken and laffa bread, and Iberico ham carpaccio with raw tahini and pomegranate syrup.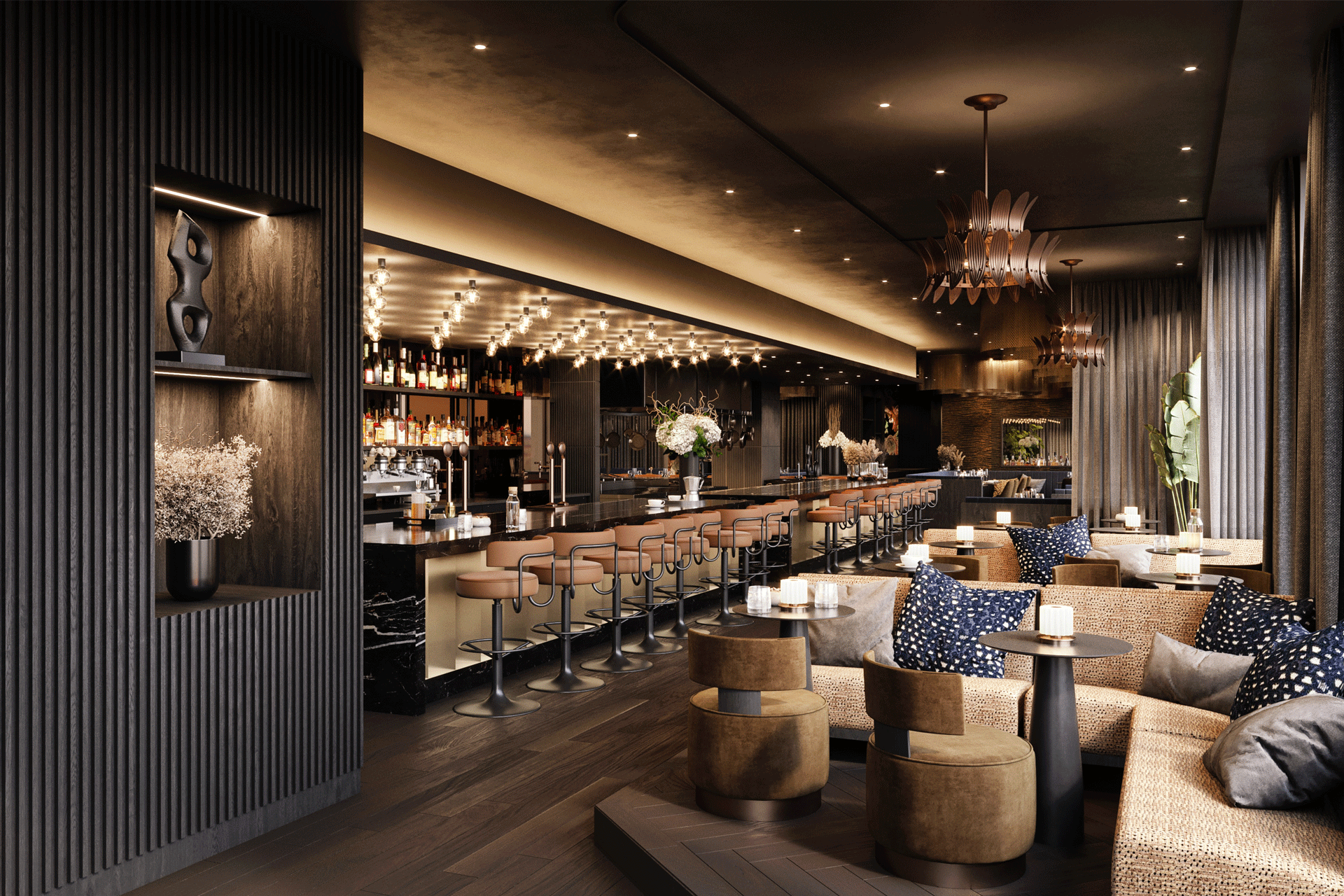 "Penelope's is a real affair of the heart for me," says Schiff. "Not only is it named after my daughter; both Spain and Tel Aviv hold a special place in my heart. We are bringing something completely new to London which is exciting – in Berlin we believe in having fun above anything else, and we want to give Londoners and visitors to the city the same experience."
Decked out in tactile fabrics and materials, Penelope's atmospheric lighting, mirror ceilings and banquette seating lend it a theatrical vibe, with velvet and leather, tasselled chandeliers and feather motifs featuring throughout. Raised platforms and private dining areas add to the sense of drama.