Pescatarian restaurant Osteria Marzia is taking Hong Kong diners on a trip through Italy's quiet seaside towns this autumn. The venue, which sits in The Fleming Hotel in the city's Wan Chai district, has unveiled a new seasonal menu that focuses on the country's beloved seafood dishes of the cooler coastal months.
Italian-born Chef Luca Marinelli has crafted a menu that highlights the simpler autumnal dishes enjoyed by locals in the off-season along the stretch of coastline from Campania through Amalfi and down to Puglia. They include Seppia, a dish of finely-shaved cuttlefish topped with herby Sicilian bread crumbs, and a delicate Wild Snapper Crudo with roasted beetroot, horseradish and Amalfi lemon. There is Crispy Amadai, a prestigious Japanese tilefish poached the traditional way in lightly-herbed broth, and Tiger Prawn and Stracciatella Ravioli wrapped around creamy Swiss chard and swimming in crab broth.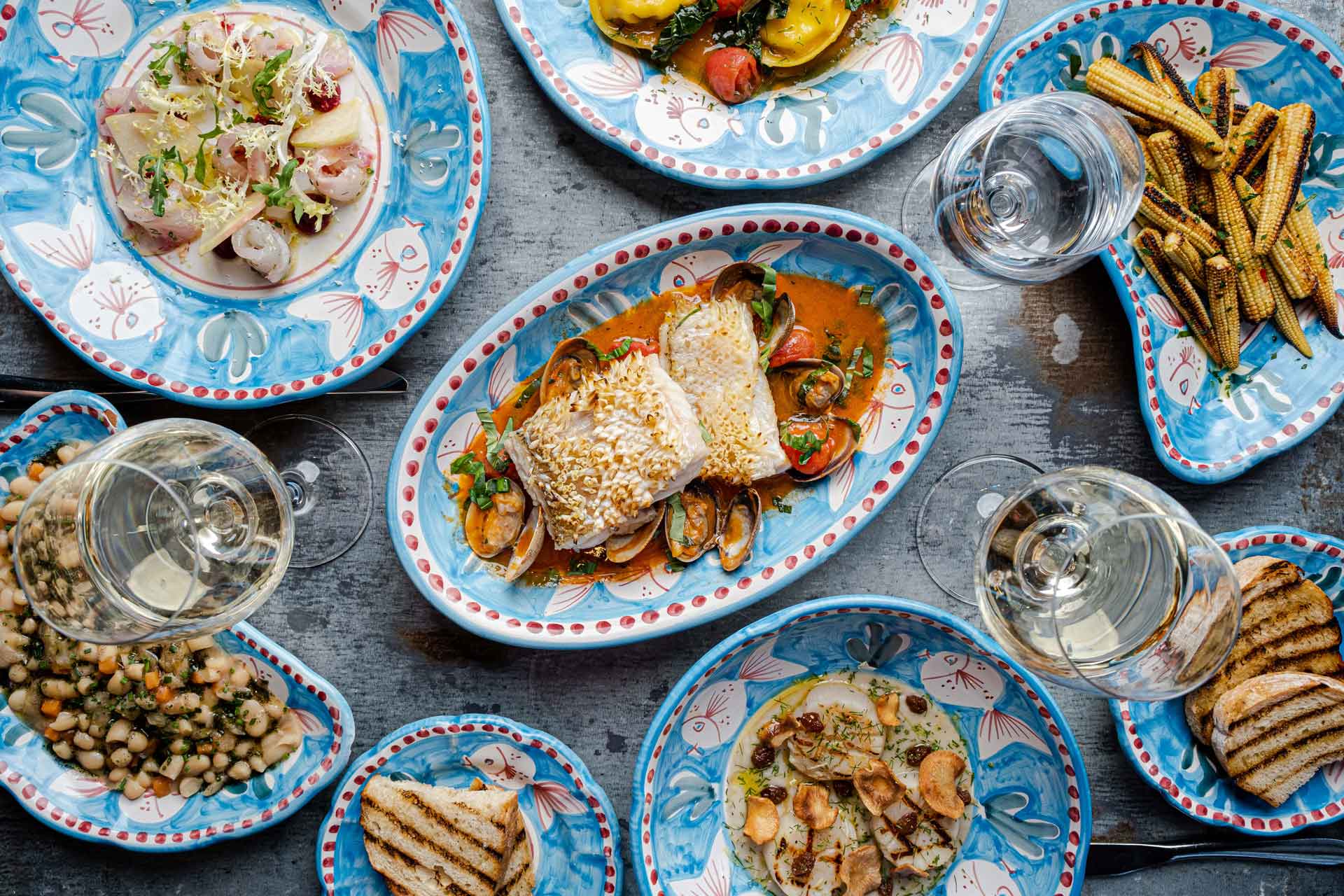 By using age-old techniques such as imbuing handmade pasta with maritime flavours and preparing whole fish in the traditional way, Marinelli ensures that each dish on the new menu is a celebration of both the Italian season and the finest local-sourced ingredients.
Osteria Marzia first opened its doors in 2017, offering a contemporary pescatarian menu shaped by traditional, rustic Italian dishes. At the heart of the lofty, maritime-themed dining room is a raw seafood counter displaying the fresh catch of the day, complemented by a cellar crammed with Southern Italian wines.