Recently-opened Moxy and AC Hotel Downtown LA has unveiled Level 8, a multi-venue drinking and dining concept dreamt up by Houston Hospitality. Level 8 sees eight distinct F&B venues sprawled across 30,000ft of indoor and outdoor space, designed and conceptualised by Mark and Jonnie Houston in collaboration with Lightstone Design Studio, Undisclosable and Basile Studio. 
Brought together under the guidance of Level 8 Executive Chef Richard Archuleta, Level 8's culinary concepts offer up a menagerie of experiences. Michelin-starred Chef Joshua Gil transports guests to a French-Teppanyaki experience at Maison Kasai and al fresco oyster and ceviche bar Mother of Pearl, while LA native Chef Ray Garcia helms Qué Bárbaro, a South American live fire grill. Food truck The Brown Sheep serves up "authentically inauthentic" Mexican street food with an Angeleno twist, and elsewhere Joel Robuchon protégé Chef Hisae Stuck heads up Lucky Mizu, inspired by the Japanese art of cooking with water.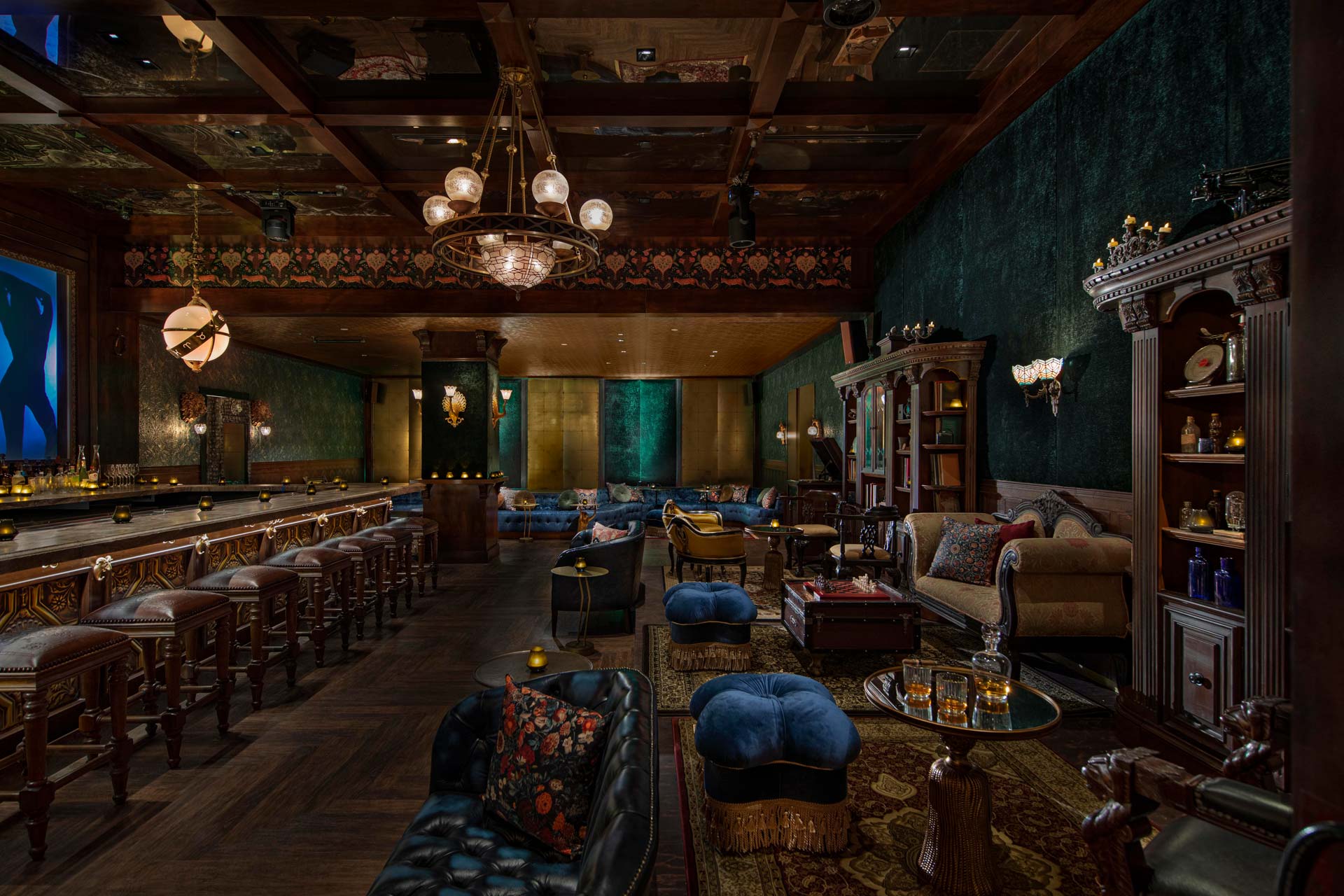 The Level 8 journey begins at Mr. Wanderlust, a lively piano bar and jazz lounge designed to invite guests into the home of the bar's fictional namesake. Mr. Wanderlust's global cocktail menu has been crafted by Devon Espinosa, and a wine programme by sommelier Eric Railsback, served up alongside a globally-inspired omakase-style selection of small bites by Richard Archuleta, that range from caviar Toad in the Hole to braised wagyu beef 'cigarettes'.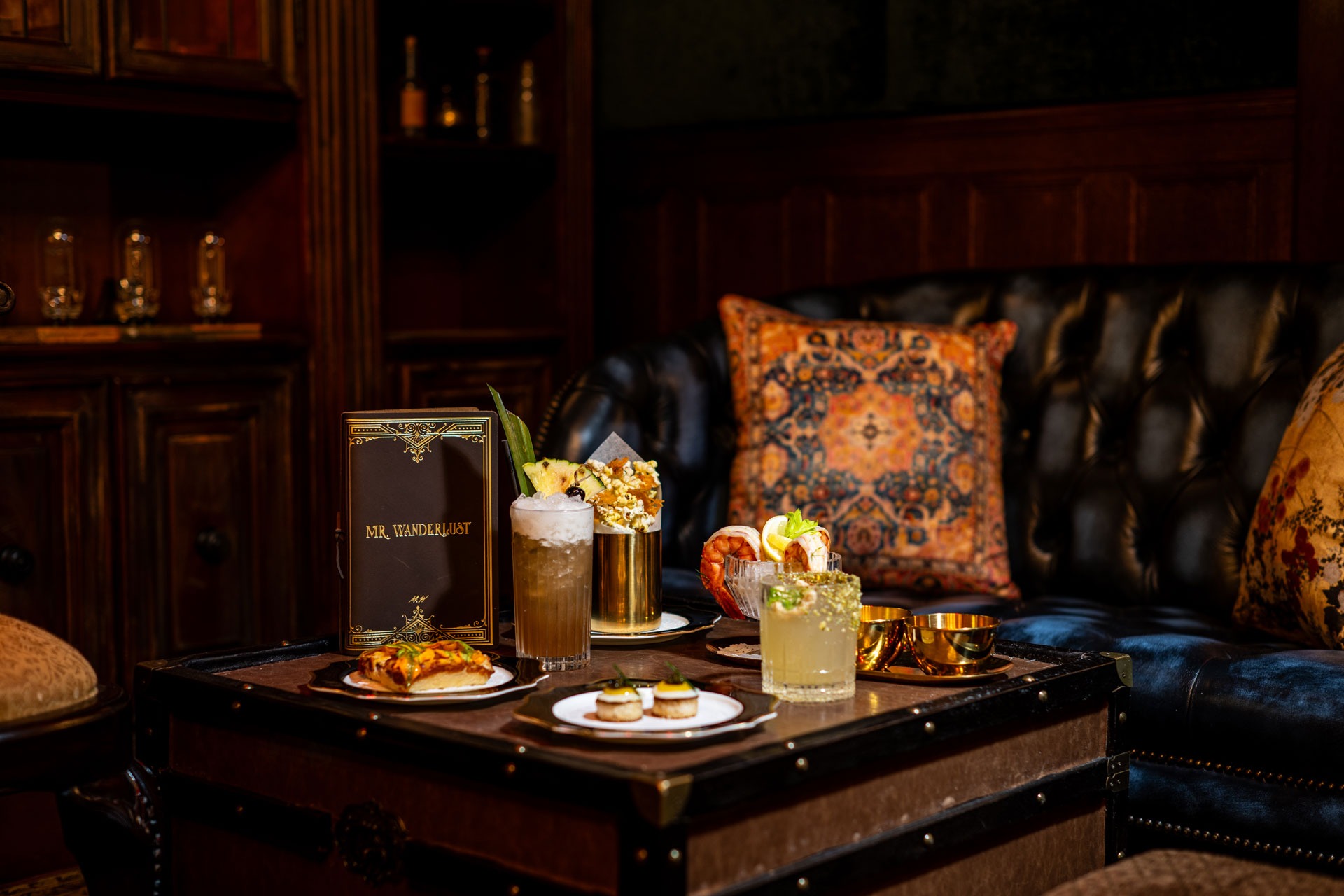 Leading on from Mr. Wanderlust are two speakeasy restaurants – Lucky Mizu and Maison Kasai. Lucky Mizu by Chef Hisae Stuck centres around a U-shaped dining bar, above which musicians perform on a 40-foot Earth Harp – the creation of Grammy Award-winning artist William Close.
Culinary offerings begin with 'zensai' snacks and raw dishes, followed by a choice of seiro mushi or shabu shabu set entrée. Each set includes Japanese A5 wagyu, Kurobuta pork, seasonal seafood, or organic farmer's market vegetables, along with a variety of broths. Specialty libations, including rice-based spirits and umeshu, complete the experience with a nod to the vibrant drinking culture of Osaka and Tokyo.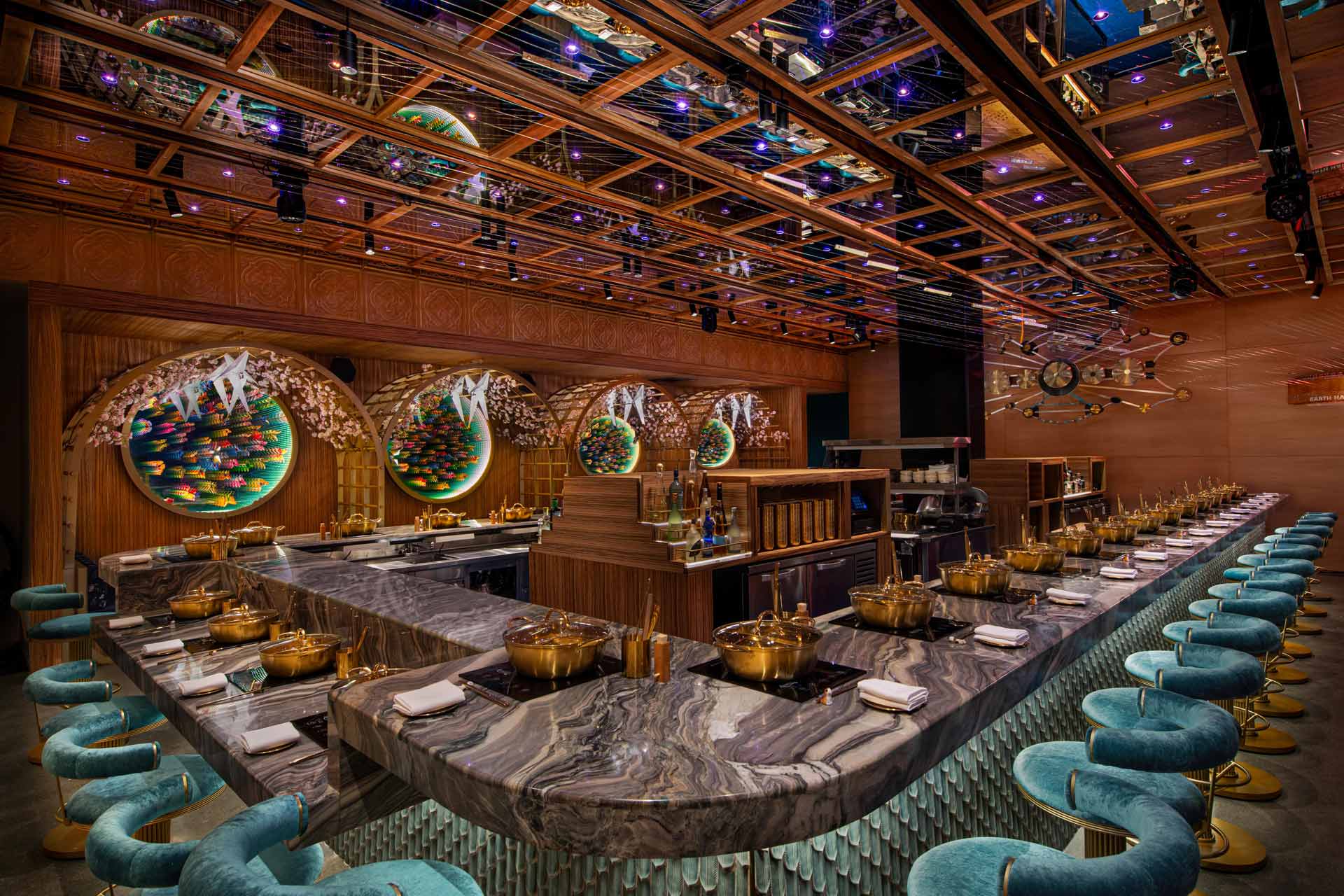 The second speakeasy venue, Maison Kasai – meaning 'House of Fire' – is a French-Japanese teppanyaki offering, curated by Michelin-starred chef, Joshua Gil. The restaurant's menu, served up alongside an Art Deco-inspired backdrop, blends Japanese flavours with French culinary techniques, with dishes ranging from lobster with kosho corn custard and miyoga drawn butter, to wagyu dumplings with shiitake consommé and fresh wasabi.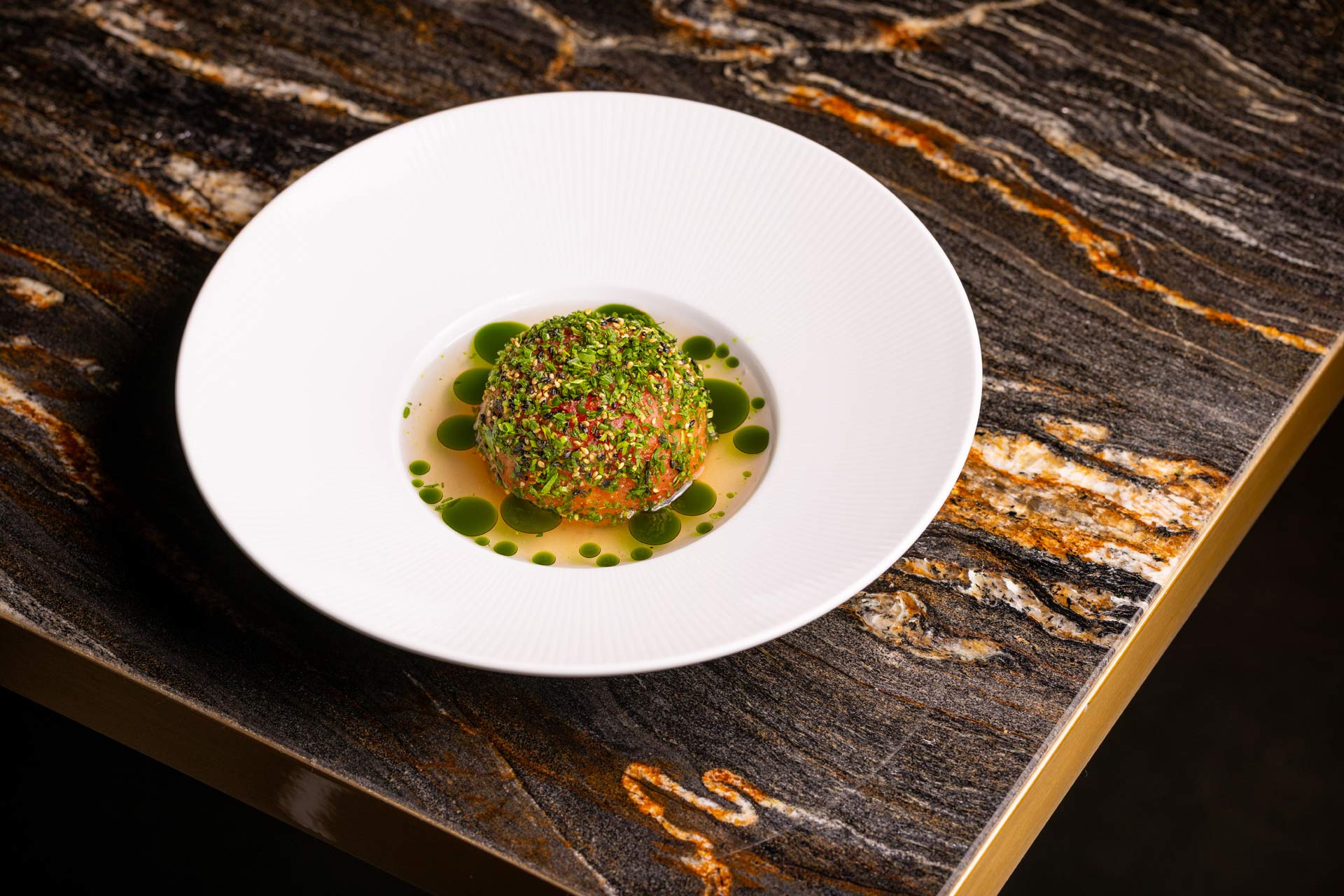 Elsewhere at Level 8, guests can discover South American cuisine at Qué Barbaro. Helmed by Chef Ray Garcia, the restaurant showcases live wood-fire cooking with meats, seafood and vegetarian dishes, prepared on a wood-fired open grill in the centre of the space. Menu highlights include Provoleta (provolone picante, san marzano tomato, chimichurri and baguette), Anticucho de Hongo (oyster mushroom, black garlic and cambray onion), and Dorada a la Parrilla (dorade, romesco, baby fennel and calabrian chili). 
Qué Barbaro spills out onto Golden Hour, a Miami-meets-Copacabana rooftop pool deck complete with a rotating carousel bar, strung with chandeliers and embellished with golden pineapples. Cocktails which draw inspiration from classic tiki culture are served up amidst a space that evokes the hues of golden hour, ranging from oranges and pinks to radiant golden tones.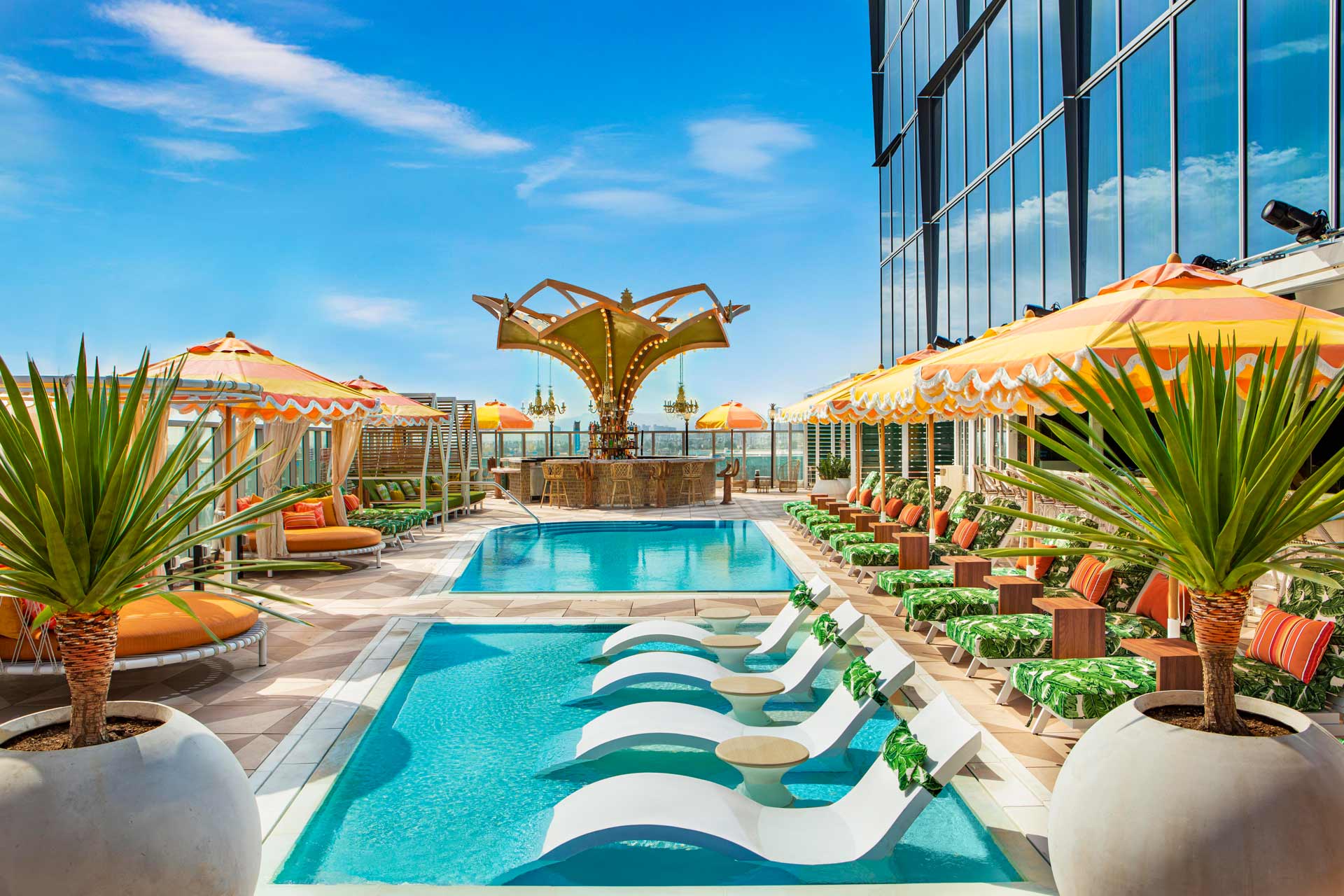 Another venue finding home on Level 8's outdoor terrace is The Brown Sheep by Chef Ray Garcia – a taco truck set for opening in late September 2023 – where menu highlights include hot chicken tacos and lengua cheesesteak. Also opening soon is Mother of Pearl, a champagne and oyster bar from Chef Joshua Gil. The final yet-to-open venue at Level 8 is Sinners y Santos, a dramatic nightclub imagined as a repurposed 19th-century cathedral.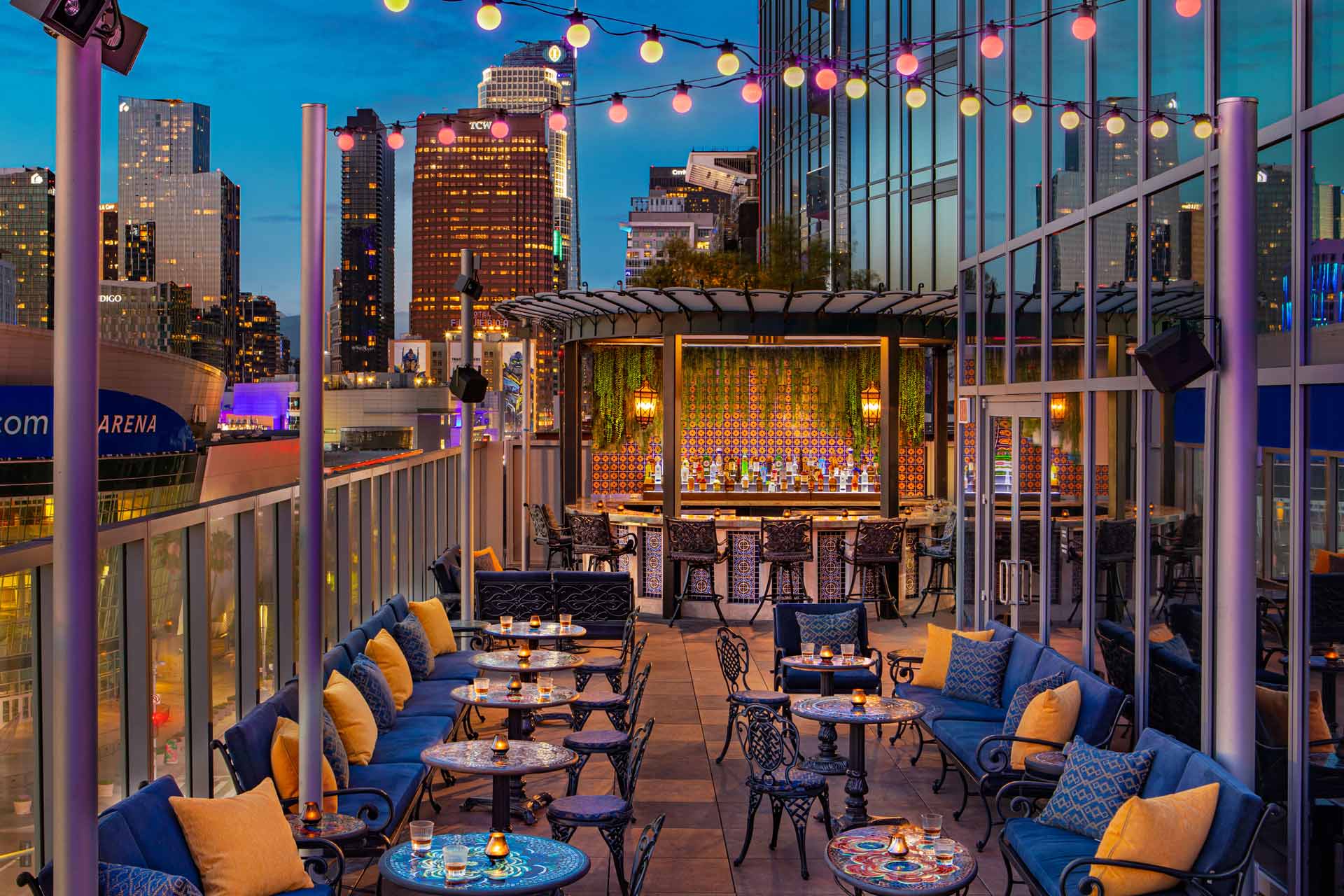 "Partnering with nightlife impresarios Jonnie and Mark Houston, the duo behind Los Angeles' most desirable and exclusive hospitality hotspots, from No Vacancy to Black Rabbit Rose, we've conceived a first instance destination that turns a night out into a transportive experience," says Mitchell Hochberg of Lightstone. "You can begin the night with a cocktail and live music at Mr. Wanderlust, choose from any of the three unique and innovative restaurants, and end the night with dancing at one of LA's hottest clubs, Sinners y Santos, and maybe a late-night taco – all designed for the city that's notoriously difficult to restaurant and bar-hop. Only the Houston Brothers have the curiosity and imagination to create this series of experiences, all threaded together, each epic in its own way."
Mark Houston comments: "What we have learned in our 20-plus years of opening restaurants and bars around LA is that people want more than just dinner or drinks out. They want to discover something new and come away with a sense that they've done something memorable, something different. Level 8 is all about creating opportunities for that kind of immersive discovery – it's a culmination of our experiences that pays homage to Downtown Los Angeles' rich heritage and history." 
CREDITS
Photography: Header image courtesy of Michael Kleinberg