Lefay Resort & Spa Lago di Garda launches a new plant-based fine-dining restaurant, Gramen
Healthy and sustainable cuisine is taking centre stage at Italy's luxurious Lefay Resort & SPA Lago di Garda, which has opened a new fine-dining restaurant focusing on plant- and fish-based cuisine. 
Named Gramen in a reference to the Latin noun meaning 'plant' or 'herb', the eco-resort's new eatery embraces the Lefay Vital Gourmet concept that focuses on local seasonal produce and Italian culinary heritage. The meat-free, dairy-free menus use plant-based ingredients inspired by the wild, alongside herbs such as lavender, juniper, rosemary, lemon balm and eucalyptus that are cultivated in the hotel's onsite Energy and Therapeutic Gardens.  
Executive Chef Matteo Maenza and Resident Chef Giammarco Ninivaggi have created two seven course tasting menus: 'Per Agros' and 'Per Aquam'. The former, taken from the Latin meaning 'across the fields', focuses exclusively on vegetable dishes including bottoni pasta filled with artichokes, asparagus, pine nut béchamel and green sauce and black spaghetti, and carrots and plankton. The 'Per Aquam' menu, taken from the Latin meaning 'through water', is a tribute to the Mediterranean climate of Lake Garda and consists of vegetable and fish dishes including roots, oyster, green apple and fennel, as well as rice, baby squid, peas and wild mint and sea bass, wood sorrel and caviar.  An à la carte menu will also be available for diners who don't want to commit to the full tasting menus.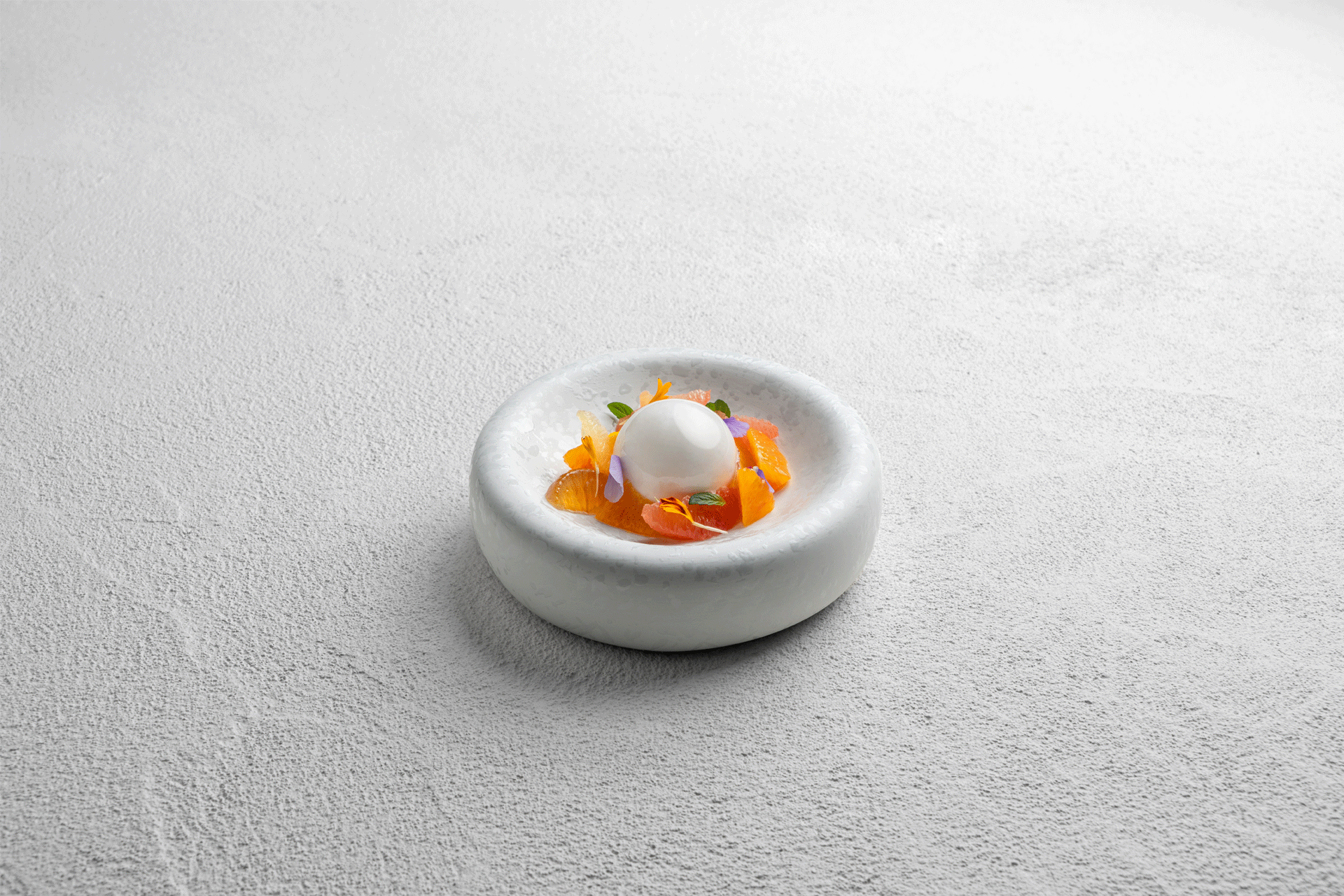 Gramen joins the resort's main restaurant La Limonaia – which offers traditional Italian dishes with a Mediterranean touch and healthy Lefay Spa recipes – to boost the resort's culinary portfolio even further. With a colour palette of soft, earthy hues and textures, even the interior design of the restaurant pays tribute to the movement and colour of nature.