One of France's most exclusive champagne houses, Perrier-Jouët, is giving visitors the opportunity to explore its UNESCO World Heritage property for the first time, with the opening of Belle Epoque Society, a series of champagne-focused experiences at its historic home on avenue du Champagne in Épernay.
As part of Maison Perrier-Jouët's ongoing commitment to support and diversify the tourism potential of the region, Belle Epoque Society encompasses three unique offerings from the 210-year-old champagne house, including the creation of a champagne bar, the opening of Maison Belle Epoque and the revival of the brand's boutique.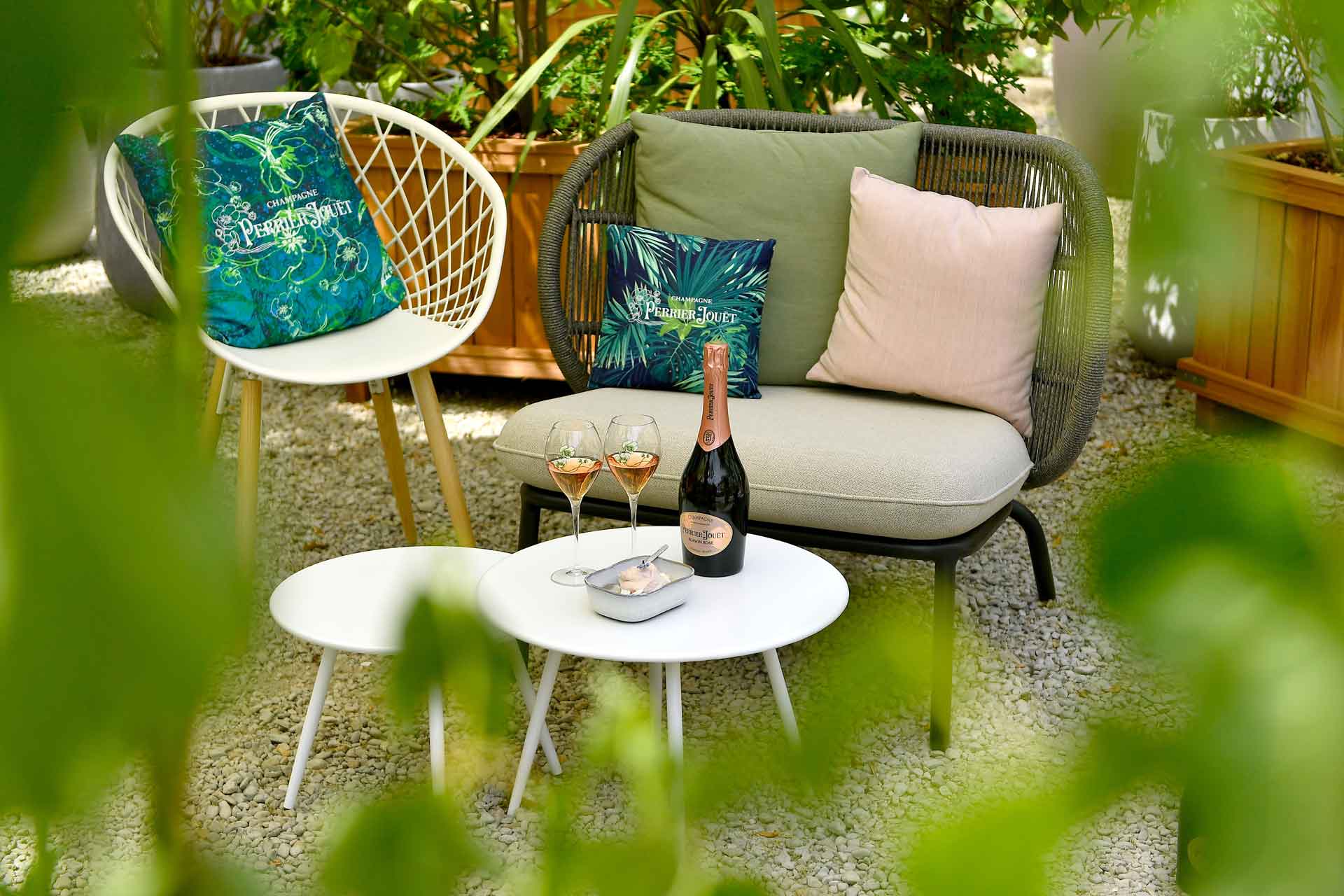 The new Cellier Belle Epoque is an elegant champagne bar set within the property's historic courtyard. The lush space respects the champagne producer's longstanding affinity with nature and is an ideal spot for visitors to explore the historical and cultural heritage of the house, to taste celebrated cuvées and discover champagne and food pairings created by Cellar Master Sèverine Frerson and the house's new Head Chef Sébastien Morellon.
Perhaps most exciting for visitors is the chance to experience Maison Belle Epoque for the first time. Formerly the home of Perrier-Jouët's founding family, the 18th century mansion features the largest collection of French Art Nouveau on the continent, consolidating Perrier's close ties with the artistic movement.
Welcoming visitors on to its extensive terrace overlooking perfectly manicured gardens, the summertime opening encompasses a range of gastronomic offers including al fresco cuisine prepared by Morellon and his team.
Last but not least, the Perrier-Jouët Boutique is reopening its doors with a new offer of unique vintages, including Belle Epoque 2013, alongside personalisation services and a new portfolio of products including books, stationery and honey from beehives installed in the house vineyard in order to preserve biodiversity.