Luxury Malaysian resort The Datai Langkawi is ringing in 2022 with a brand new edition of The Chef Series, a signature chef residency dining experience that welcomes culinary stars to its kitchens throughout the year. The focus for this year will be on 'Eclectic Malaysia', spotlighting the country's diverse fine-dining scene and featuring six local and international chefs.
Chef Johnson Wong of Gēn restaurant in Penang will kick things off on January 6, with a two-day residency that showcases traditions and tastes from the past, alongside innovative contemporary cooking methods. Wong, who is Head Chef and owner of the Penang restaurant
Gēn, has crafted a menu that includes a selection of signature dishes as well as new creations exclusively designed for The Datai Langkawi. "I love The Datai Langkawi, where the abundant island is teeming with fish and wildlife," said the chef. "The magic in Langkawi flavour lies in its seafoods, spices and herbs."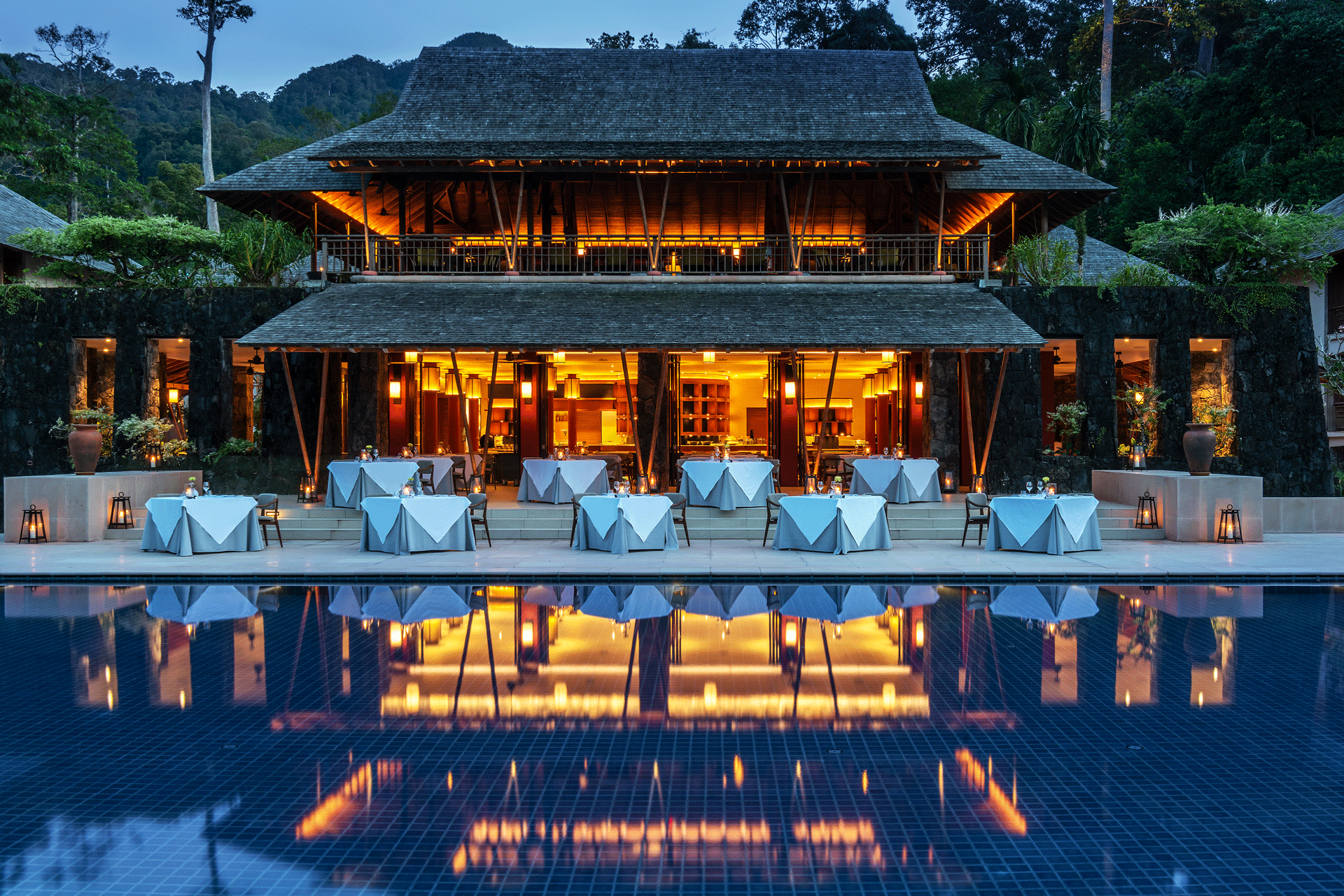 From February, Kuala Lumpur restaurants will be in the spotlight, with Makoto Saito Sam from Sushi Hibiki taking to the stove, followed by Azli Ahmad from OpenHouse, who will be serving up sought-after dishes in April. June will see Raymond Tham from Beta and Skillet take part in the programme, followed by Masashi Horiuchi from Entier, who arrives in August. Finally, Sricharan Venkatesh from Nadodi will close the series with an October residency. 
Each chef will deliver intimate dining events for the resort's guests, taking over one of the resort's F&B venues, which include The Dining Room restaurant with rainforest views, and the award-winning The Gulai House built in the traditional Malay kampung house style. Certain residencies will also include cooking demonstrations and classes.
"The last few years has seen a rise in innovative culinary flair in Malaysia, creating a dynamic fine dining scene," said Arnaud Girodon, General Manager of The Datai Langkawi. "We want to celebrate this exceptional talent and have dedicated the 2022 series to them."