Mama Shelter has announced a new opening in Rennes for March 2023, and it is channelling the French city's culinary culture in its design. 
The hotel – the group's 17th globally – will feature interiors curated by Benjamin El Doghaïli, architect and head of the Mama Shelter design studio. His vision embraces Rennes' vibrant heritage, transforming what was once a banking property that minted currency into a living tribute to Rennes' local culture. The lobby is home to a large rounded counter adorned in a mosaic frieze of buckwheat pancakes, a classic delicacy of the area, in the Odorico brothers' style, with salted-butter-caramel coloured walls. In the large brasserie restaurant, upholstered benches with a custom-made fabric evoke the popular saying 'Vouloir le beurre et l'argent du beurre', meaning 'To have one's cake and eat it, too'.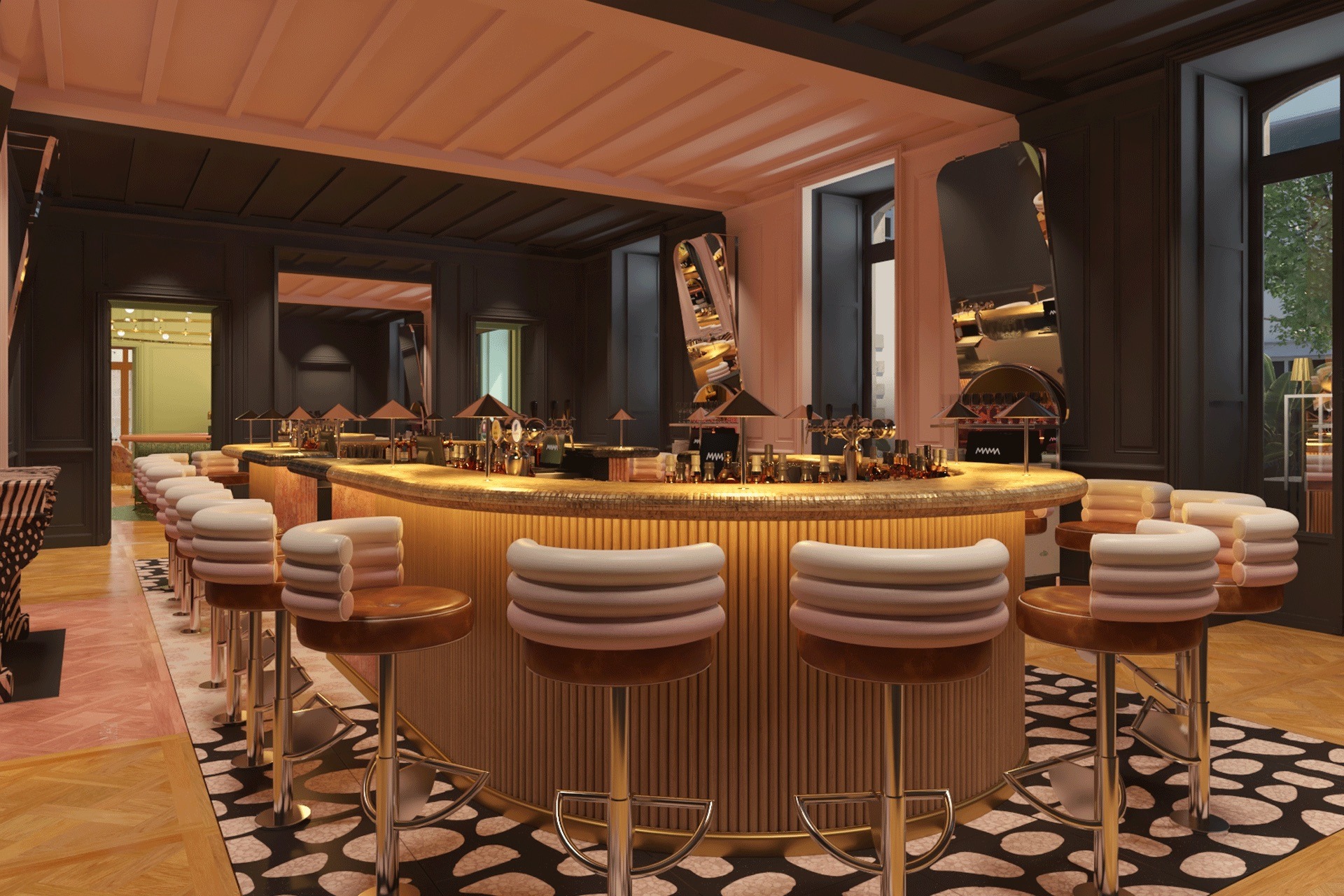 One of the ground floor lounges will be decorated entirely in pink and embellished with lobsters, mussels, seaweed and oysters, to evoke the delicacy of local seafood platters, while jumbo-sized Chinese umbrellas reference the paper versions the hotel's mixologists use to decorate the cocktails, as a reminder that the Breton people are travellers at heart. The property will also feature a rooftop bar with sweeping views of the city, a series of basement karaoke rooms and a debut Mama Skin Spa.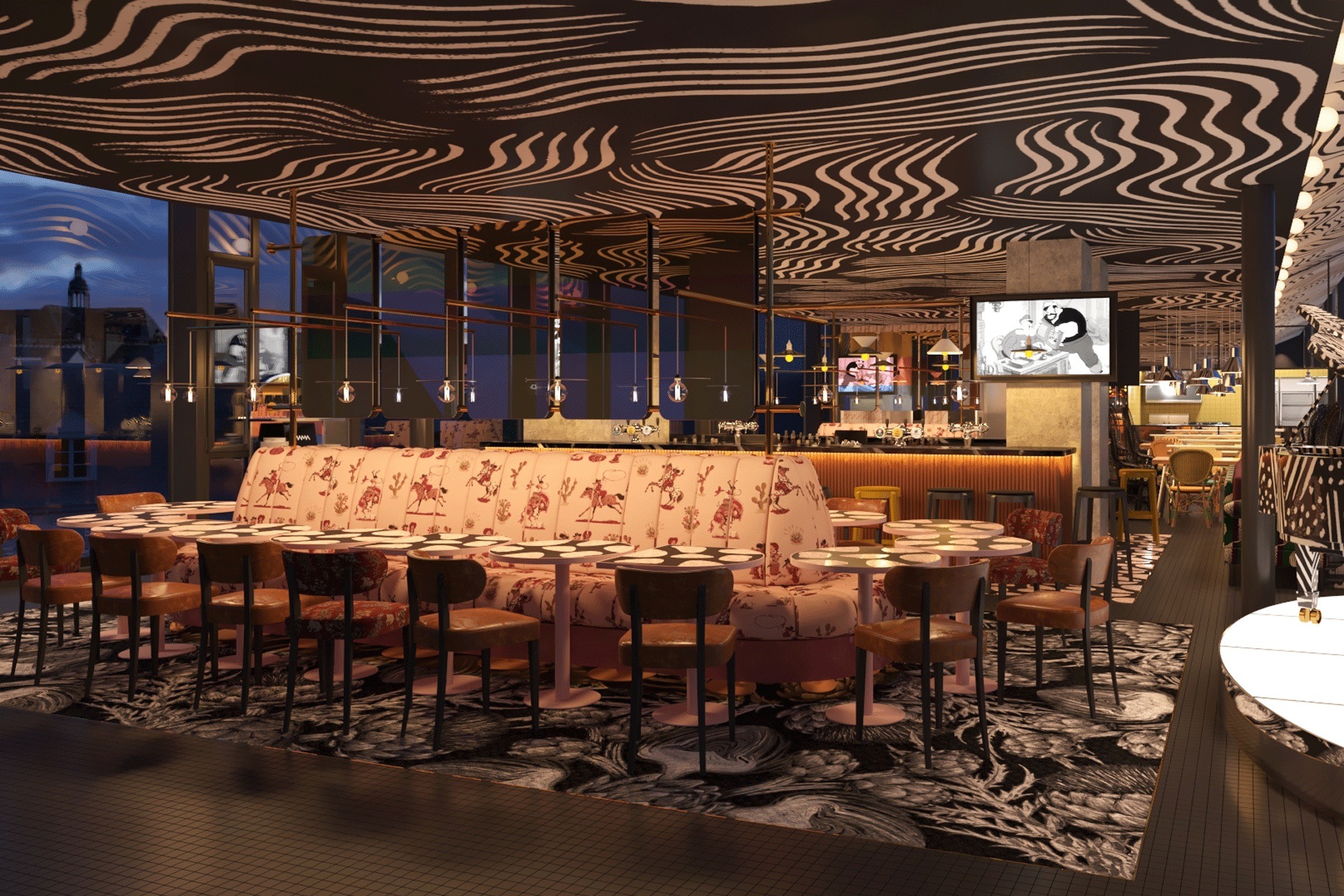 "At Mama Shelter in Rennes, our teams have successfully met two challenges: to establish a contemporary hotel in a renovated historic complex, many parts of which come under the Bâtiments de France jurisdiction," says Serge Trigano, Co-Founder & President. "We also wanted to soak up traditions in this region of Brittany, with its strong personality and highly sophisticated culture. Having completed the work, we are now looking forward to sharing Mama's festive spirit with the people of Rennes and all those who love Brittany."