Midleton Very Rare has expanded its Silent Distillery collection – Ireland's oldest and rarest whiskey collection – with the release of the Third Chapter.
Running to just 97 bottles, the ultra-rare 47-year-old whiskey was in fact born from a blend of two separate whiskeys matured in an ex-sherry butt and an ex-bourbon barrel. The two whiskeys date back to 1973 and were blended before bottling to give the whiskey an extraordinary flavour.
Chapter Three is inspired by the element of fire in a nod to the year 1854, when the largest pot still in the world was assembled and installed at the Old Midleton Distillery. It was managed by a team of 'fire men' whose job it was to control the temperature of the stills that  could heat more than 30,000 gallons of liquid in a single day.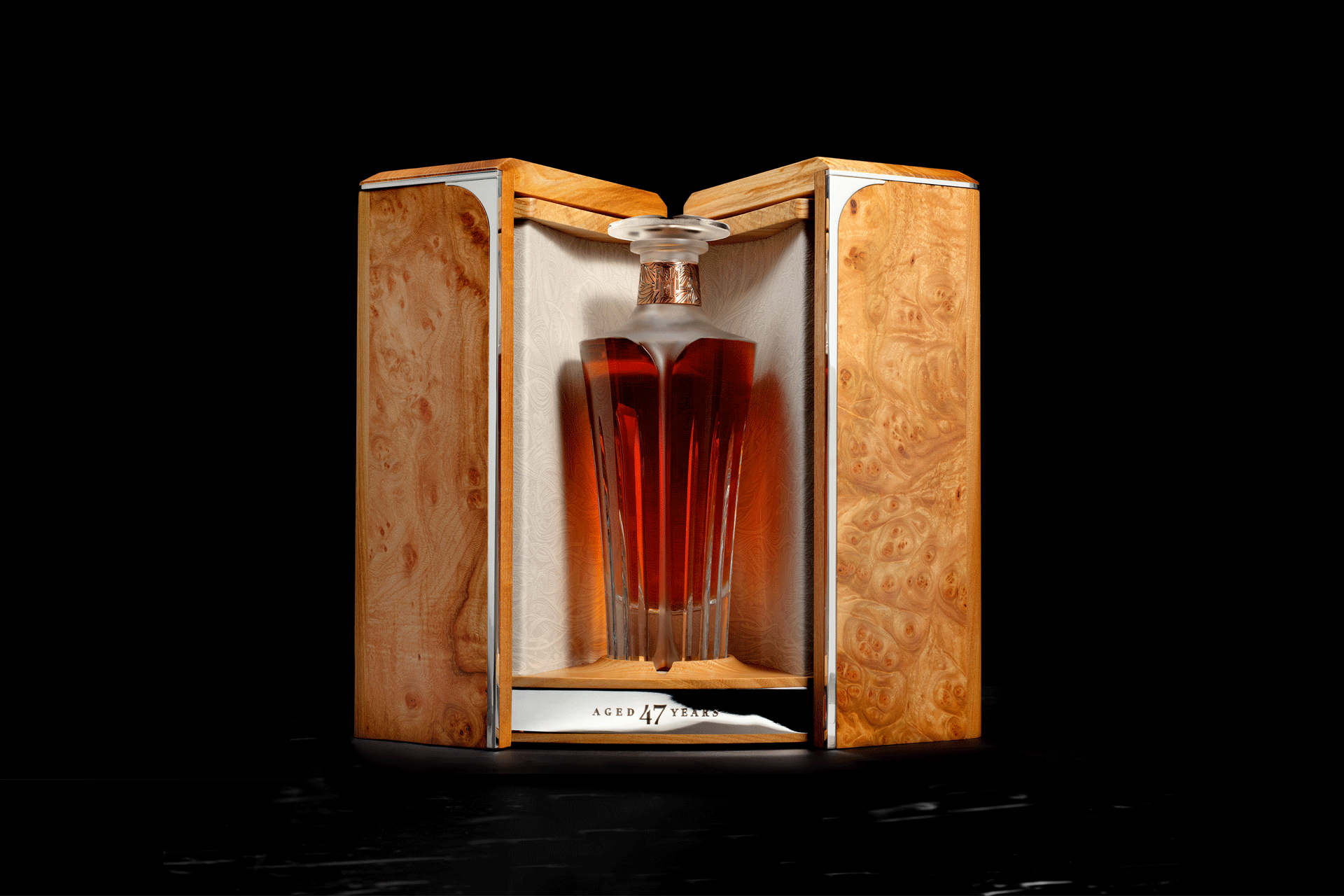 The Old Midleton Distillery ceased operations in 1975, but the Midleton Very Rare Silent Collection pays homage to the legendary site. Since 2020, the brand has released one new chapter every year, with the sixth and final chapter scheduled for 2025 to coincide with the 200th anniversary of the birth of the original distillery, which was founded in 1825. Ranging in age from 45 to 50 years old, The Silent Collection represents the very last drops of the spirit before the distillery went silent forever. 
The new Third Chapter marks the halfway point of the collection, and acts as a tribute to the original pot still, which remains at the grounds of the site to this day. 
"Crafted from a marriage of distillations left to mature over 47 years in a hand-selected bourbon barrel and a  sherry butt, Midleton Very Rare Silent Distillery Chapter Three is a wonderfully aged yet contemporary expression of Irish Whiskey like no other," says Kevin O'Gorman, Master Distiller at the Midleton Distillery in County Cork, Ireland. 
Chapter Three has been decanted into hand blown and etched crystal decanter bottles, produced by Ireland's Waterford Crystal, with each of the bottles individually numbered 1-97. The bottle comes displayed in a bespoke wooden cabinet handcrafted by Irish designer, John Galvin, using wood made from Burr Elm. The markings recall the flames that once warmed the old pot still. 
Consumers will be able to experience drops of Chapter Three from the Midleton Very Rare Silent Distillery through an event at Adare Manor Hotel in Ireland on 29 November.