Prêt-à-Portea is returning to The Berkeley this winter. On 1 November, the luxury London hotel will launch its new Autumn/Winter 2021 collection of trendy treats inspired by the hottest names in fashion.
The chic collection is the latest chapter of The Berkley's long standing afternoon tea series, which transforms seasonal catwalk trends into edible delicacies.
Gucci, Fendi and Balenciaga Couture are just some of the designers referenced in the sweet new lineup. Fashion icon and designer Iris Apfel, who turned 100 earlier this year, is celebrated with a spiced biscuit iced featuring an image of her face, complete with trademark red lipstick and oversized glasses.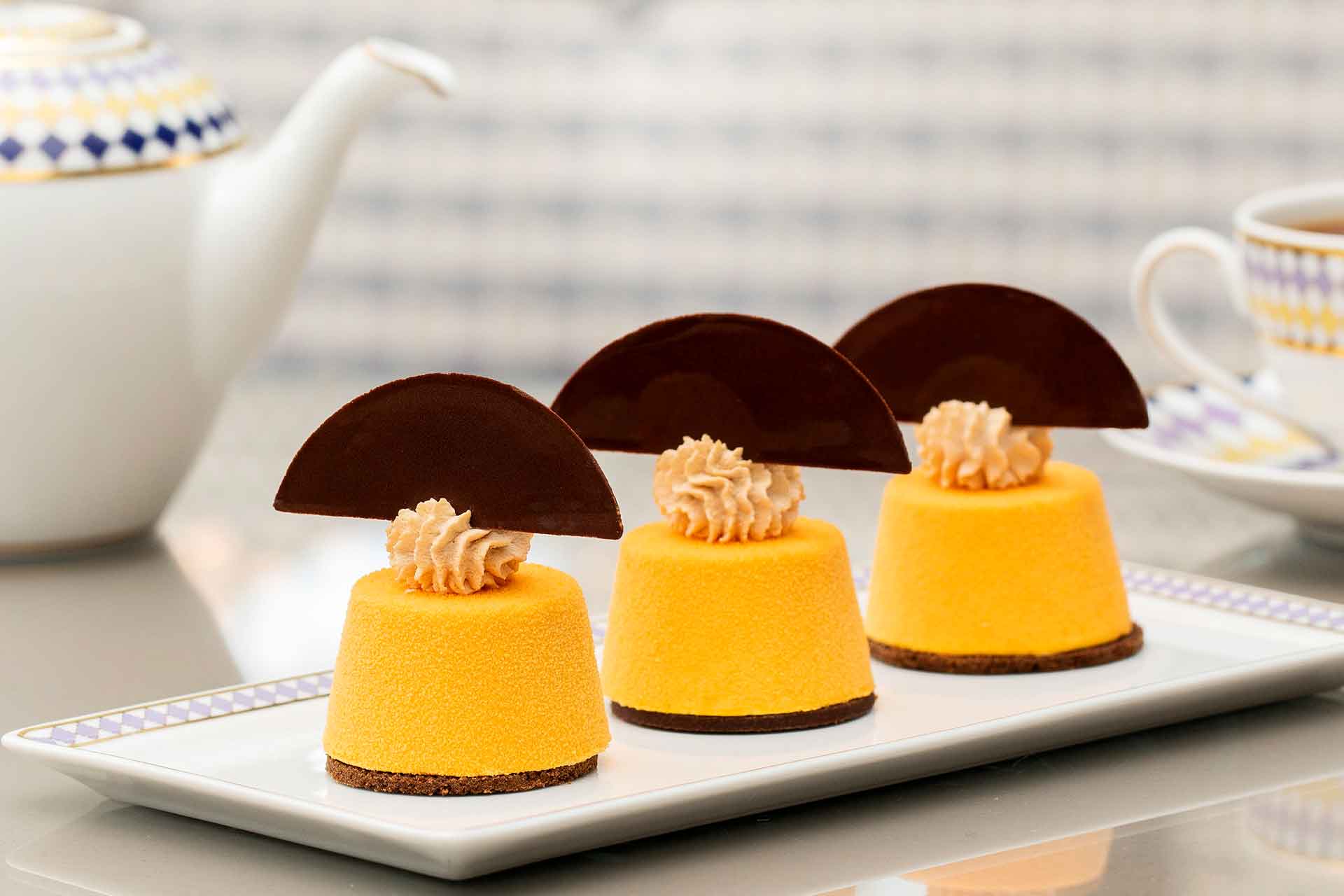 A velvety mandarin cheesecake, featuring orange confit on chocolate sablé and topped with a Dulcey cream and oversized chocolate hat, pays homage to Balenciaga Couture. Stella McCartney's psychedelic blue jumpsuit has been reimagined as a cassis mousse, blackcurrant jelly and Joconde sponge confection, while Fendi's oversized tote takes the form of a cinnamon chocolate blondie, encased in chocolate and finished with desiccated coconut 'fur'.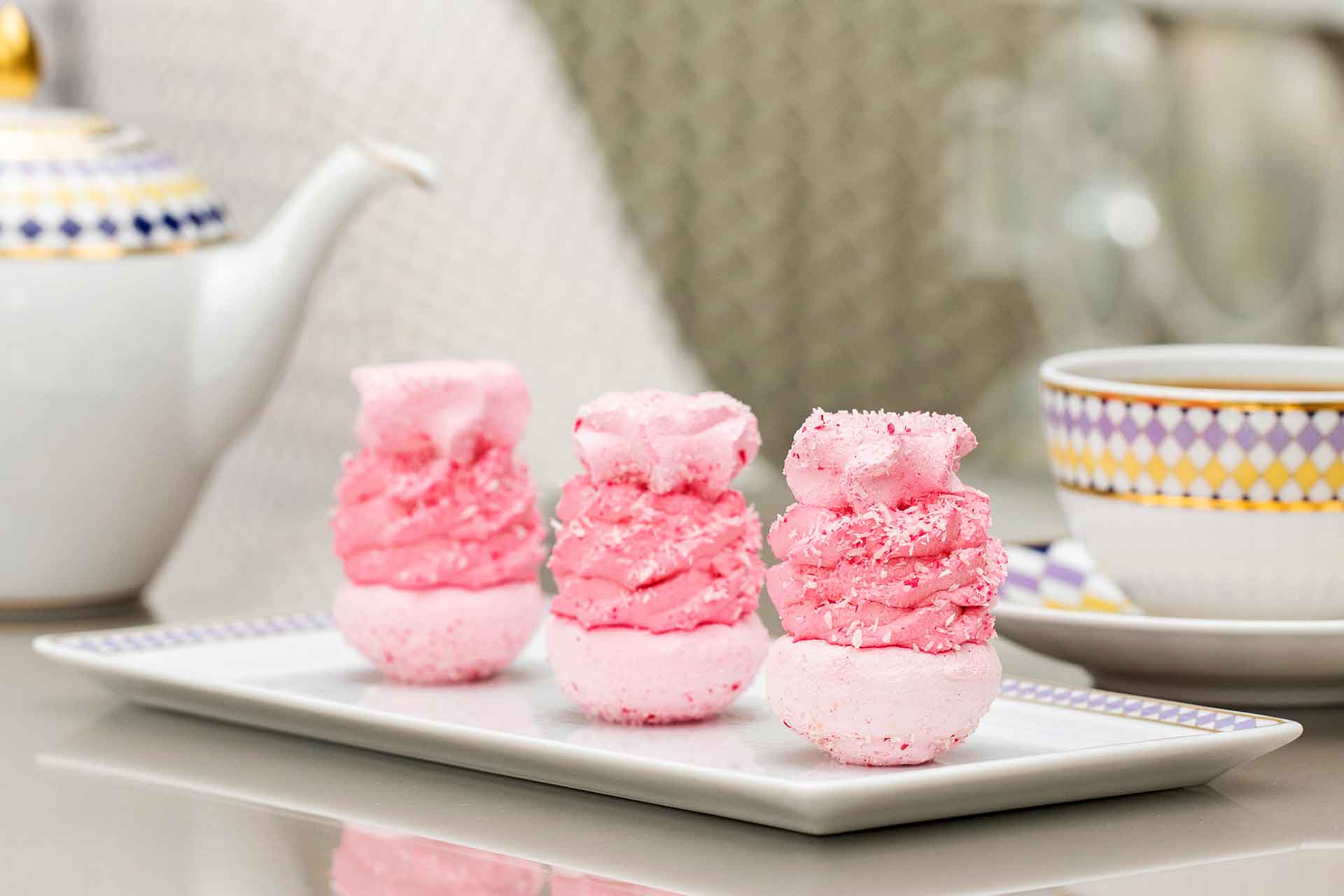 Giambattista Valli's avant-garde couture is channelled through a Pink Lady apple pavlova with a Granny Smith apple compote, topped with apple jam and Chantilly cream. And making a debut appearance for Prêt-à-Portea Autumn/Winter 2021 is the cult Danish designer Ganni, whose statement look from Copenhagen Fashion Week serves as the inspiration behind a hazelnut dacquoise with salted caramel, encased in Valrhona chocolate mousse and finished with a passion fruit crème diplomate.
The collection finishes with a nod to the renowned luxury house of Gucci, which marked its 100th anniversary this year. A striking red velvet and mascarpone mousse and hand-painted galaxy chocolate dome surround a citrus marshmallow filling, while the chocolate truffle riding hat nods to the brand's signature equestrian style.