Hospitality design firm Richmond International has unveiled its designs for the newly envisaged lobby-bar space at Four Seasons Gresham Palace in Budapest.
The completion of Múzsa – following recent renovations of the hotel's guest rooms and meeting spaces – marks the design firm's latest collaboration with the property, having overseen its original design over 16 years ago.
Occupying what was previously an open plan lobby area, Múzsa epitomises the evolution of the hotel lobby, fusing the building's glamorous past with a modern, yet sympathetic take on secessionist interior motifs and colour combinations that blend past, present, and future in order to create one timeless experience.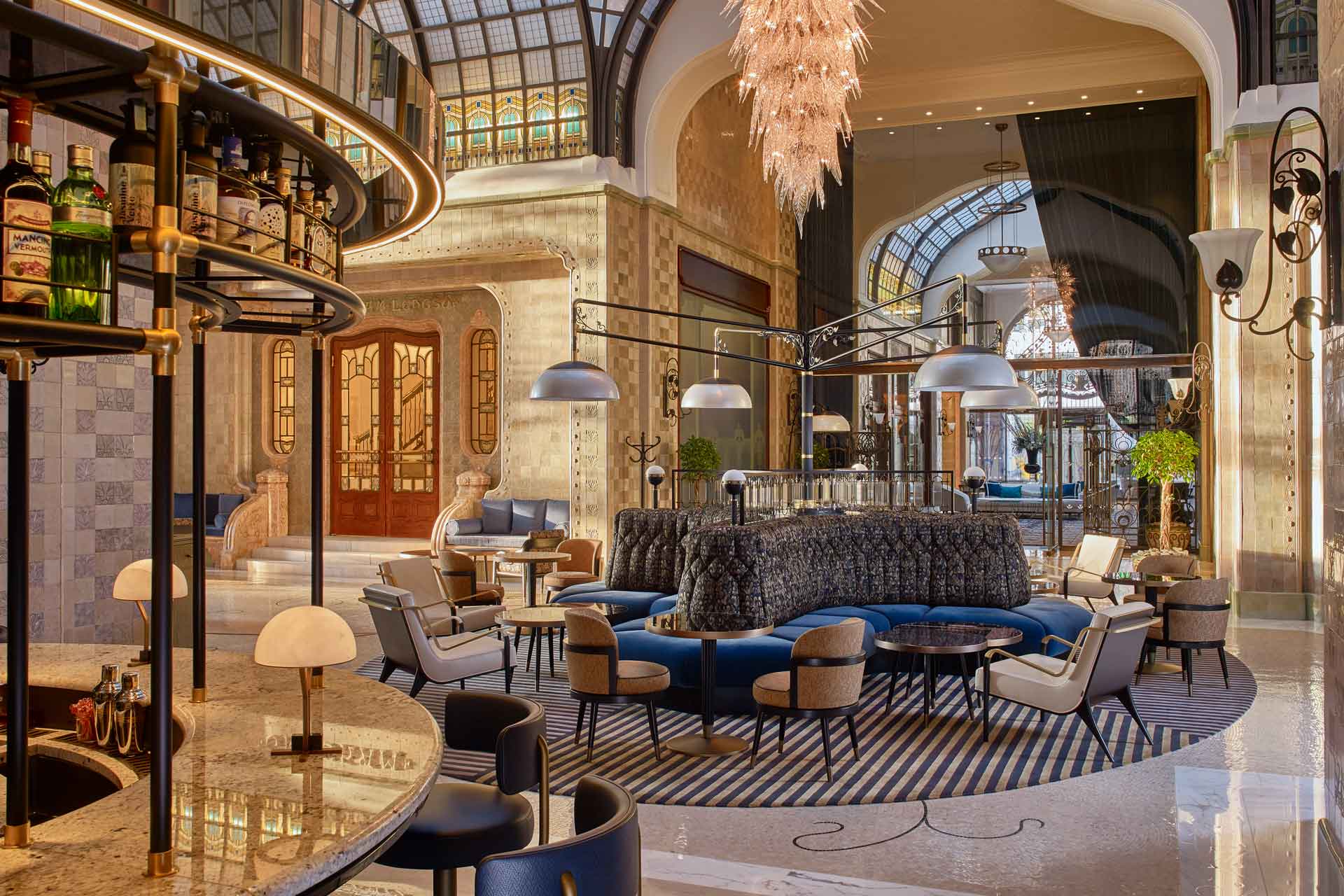 Upon entering the building, guests are welcomed into the lobby lounge with a banquette featuring peacock fabric with deep seaming and detailed screening sections.
Large golden lampshades by Solinfo Lighting & Home hang over the seating, showcasing a bass relief pattern which subtly replicates architectural tiling details on the walls.
Elsewhere, the main concierge library area captures the splendour of the building, with two discreet meeting rooms and a tasting room creating additional intimate spaces for guests to enjoy.
Warm-toned mosaic walls, statement lighting and striking artwork come together to create atmosphere and drama, whilst providing a space for work and leisure.
In the bar area, which seats 130, a raised platform for live performances takes centre stage. Wrapped in bespoke artistic fabric by Rima and McRae, this feature is an ode to the luxury of traditional Budapest hotel bars of the 1910s and evokes a strong sense of theatre.
Another key feature in this space is the bar fixture, adorned with a mirrored finish and intricate patterning, It's circular shape and transparency allows guests to seamlessly walk around it, see through it and enjoy cocktails at the counter.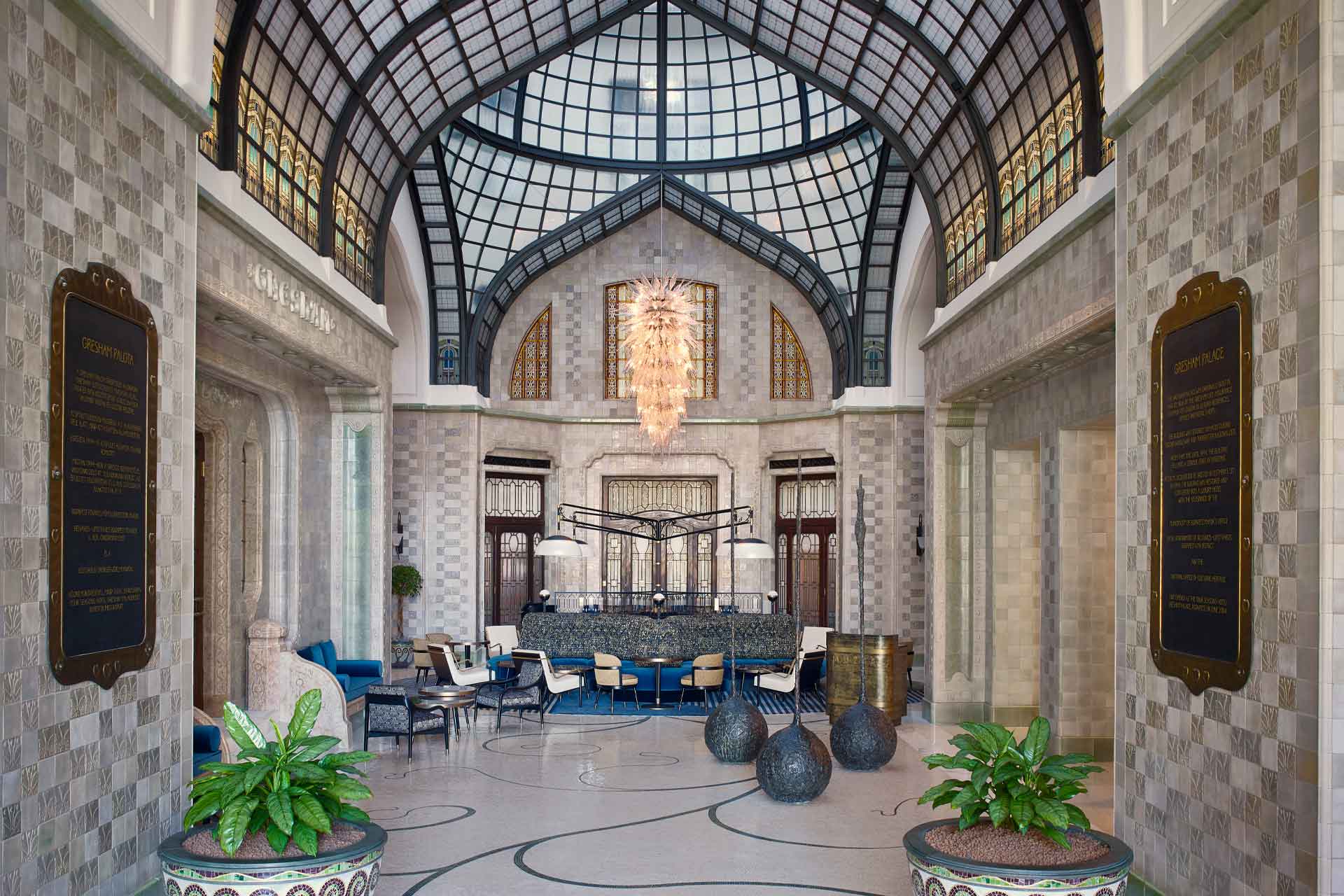 Fiona Thompson, Principal at Richmond International comments: "This was a project that was hugely important to the team. When we first saw the hotel and then completed the restoration over 16 years ago, we fell in love with the building."
"We're really proud to be a part of the evolution of Gresham Palace and to see that it remains such a significant piece of architecture in Budapest today."
With menus encompassing craft cocktails and an exciting blend of Asian and Hungarian cuisines, Múzsa's elegant yet playful look and feel has been designed to transport guests to Budapest's timeless golden age.