Chef Sally Abé is bringing a limited edition 'Garden Gastronomy' menu to The Pem, in collaboration with Veuve Clicquot. The seven-course tasting menu takes a 'reversed dish approach', with British vegetables taking centre stage alongside La Grande Dame 2015.
Exclusively available from 8 June – 15 July, the tasting menu showcases an array of local and seasonal garden vegetables, which are picked in the morning and cooked in the afternoon – later complimented by Veuve Clicquot's newly-released La Grande Dame Champagne.
The new menu brings together dishes including 'British garden peas, lemon grass, Exmoor caviar with Dorset Razor Clams', 'Griddled British Asparagus, Yorkshire pecorino, Cornish little leaves, preserved ceps', and 'Herb Stuffed Cornish Brill, Tokyo turnips, wild garlic, sunflower seeds'.
The collaboration between Abé and Veuve Clicquot pays tribute to Madame Clicquot, known as the 'Grande Dame of Champagne' and a champagne pioneer. "I take Madame Clicquot as an inspiration because she was a real pioneer in her generation. There were very few women doing what she did, if any at all at that particular point in time. I imagine it was very difficult for her as a woman in a man's world 250 years ago, she had to fight tooth and nail to keep and run the business," says Sally Abé. "In 250 years, things have moved on a lot but as women, we do still have a long way to go, but I'm happy that there were pioneers like her that paved the way. I'm hoping that I can replicate her strength and her spirit."
Didier Mariotti, Cellar Master at Veuve Clicquot, adds: "La Grande Dame and Garden Gastronomy are intimately linked. Both are from the earth and work of men and women; both remind us of the cycle of the seasons, the apprehension before the harvest, the emotion of tasting the raw crops, feeling the characteristics of the soil as well as the year, we call 'vintage'."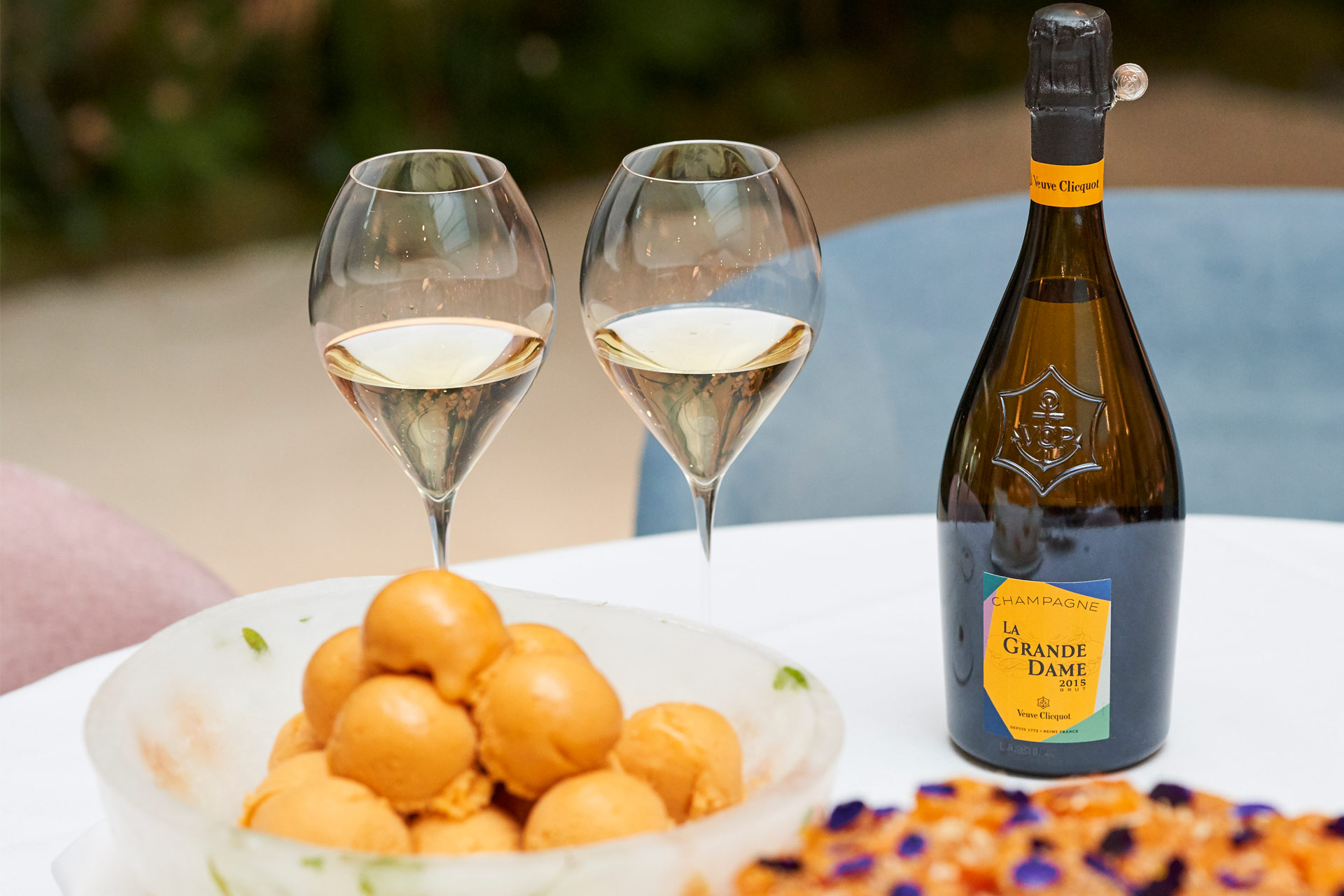 CREDITS
Photography: Courtesy of Danny Peace