Virgin Hotels Edinburgh has unveiled the latest additions to its flagship restaurant, Commons Club. The restaurant's new seasonal menu has launched, alongside a range of immersive dining experiences.
The first of these is the Chef's Table experience, created by Chef de Cuisine Emma Hanley and available for up to ten guests. The experience will offer a five-course bespoke menu, spotlighting seasonal ingredients with the intention of taking guests on a journey from source to plate. Catering to those who are more drinks-oriented, Commons Club is also launching a Bartender's Table experience – a masterclass in mixology from Head Bartender, Leon Back.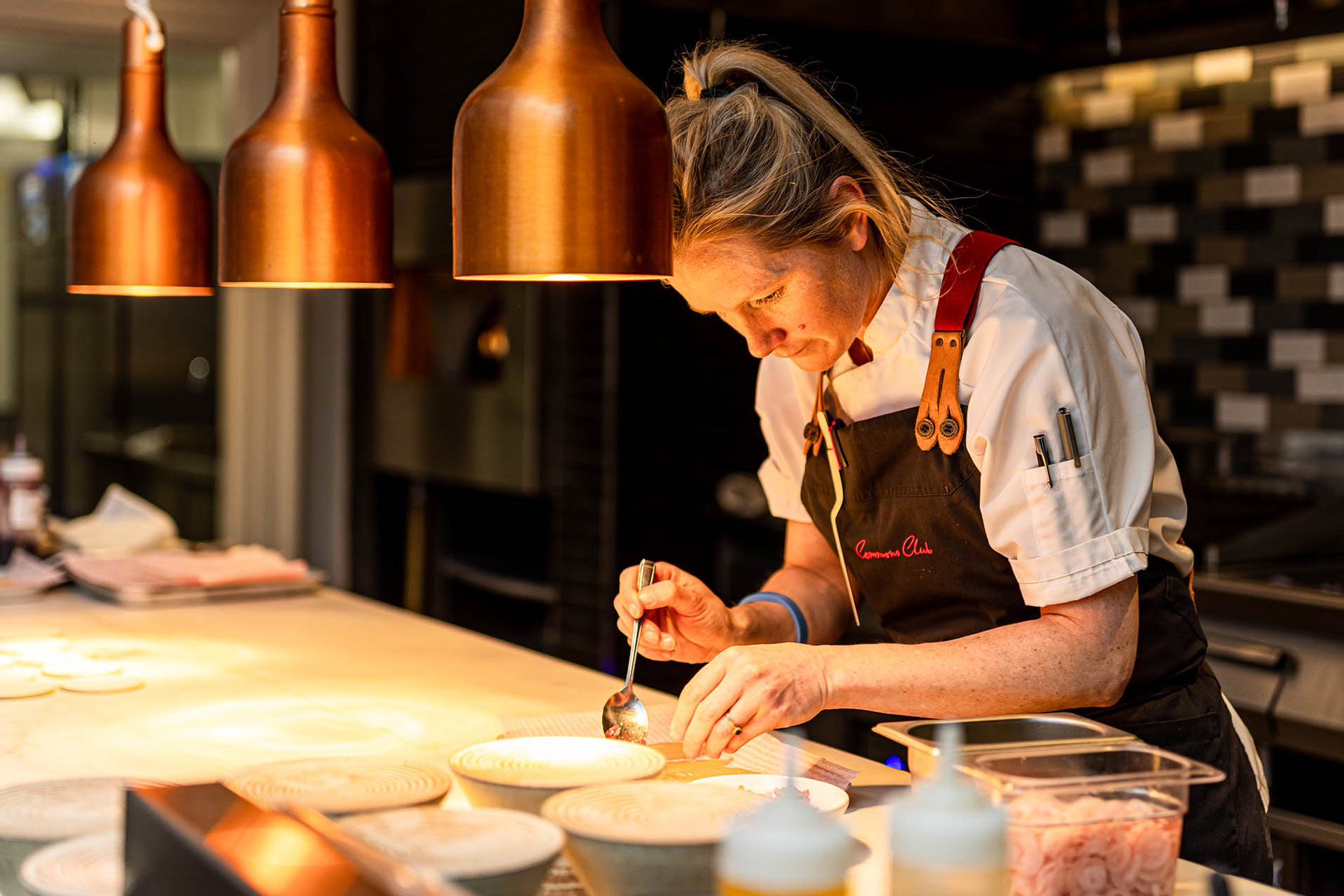 As well as unveiling immersive experiences, Commons Club has launched its new seasonal menu, under the direction of Edinburgh-born Executive Chef, Steven Wilson. The menu, designed to showcase fresh and local produce, begins with starters like cured monkfish tails, hazelnuts and apple, and smoked beef tartare with clam mayonnaise. Moving to mains, guests will find the likes of spelt and barley risotto alongside roasted Scottish lobster thermidor and roast chicken with black pudding, tarragon and spinach. For those with a sweet tooth, the new menu includes desserts like pecan tart with treacle ice cream, and peanut butter parfait.
Emma Hanley, Chef de Cuisine at Commons Club, comments: "Scotland is home to some of the highest quality produce and we've worked hard to create a new menu that not only shines a light on the delicious ingredients, but also gives guests the ultimate dining experience through immersive events and timeless dishes that will continue to evolve with the seasons, allowing guests to have new experiences throughout the year."
For guests looking for a lighter bite, the restaurant also has a designated menu at its bar, which features smaller plates like homemade flatbreads, fried chicken and caviar, or oysters.
CREDITS
Food Photography: ©Till Britze