The RG Naxos Hotel in Sicily has been given an interior revamp by the London-based interior designer and architectural practice THDP.
The beachfront hotel, which is set to become a Delta Hotel by Marriott, has seen its main public areas, including two restaurants and the lobby bar, refurbished to reflect its Mediterranean setting and heritage.
Inspired by the natural beauty of nearby Mount Etna and the surrounding volcanic beaches, THDP's team of British and Italian designers drew on a colour palette of soothing stone neutrals and sea blues to breathe life into each space.
In the onsite Panera restaurant, an open kitchen counter at the heart of the breakfast buffet area allows guests to watch the chefs at work, while custom blue carpeting reflects the seascape outside. Decorative touches such as hand painted tiles and braided woven leather cowhide wall coverings nod to the island's traditional artisan craftwork.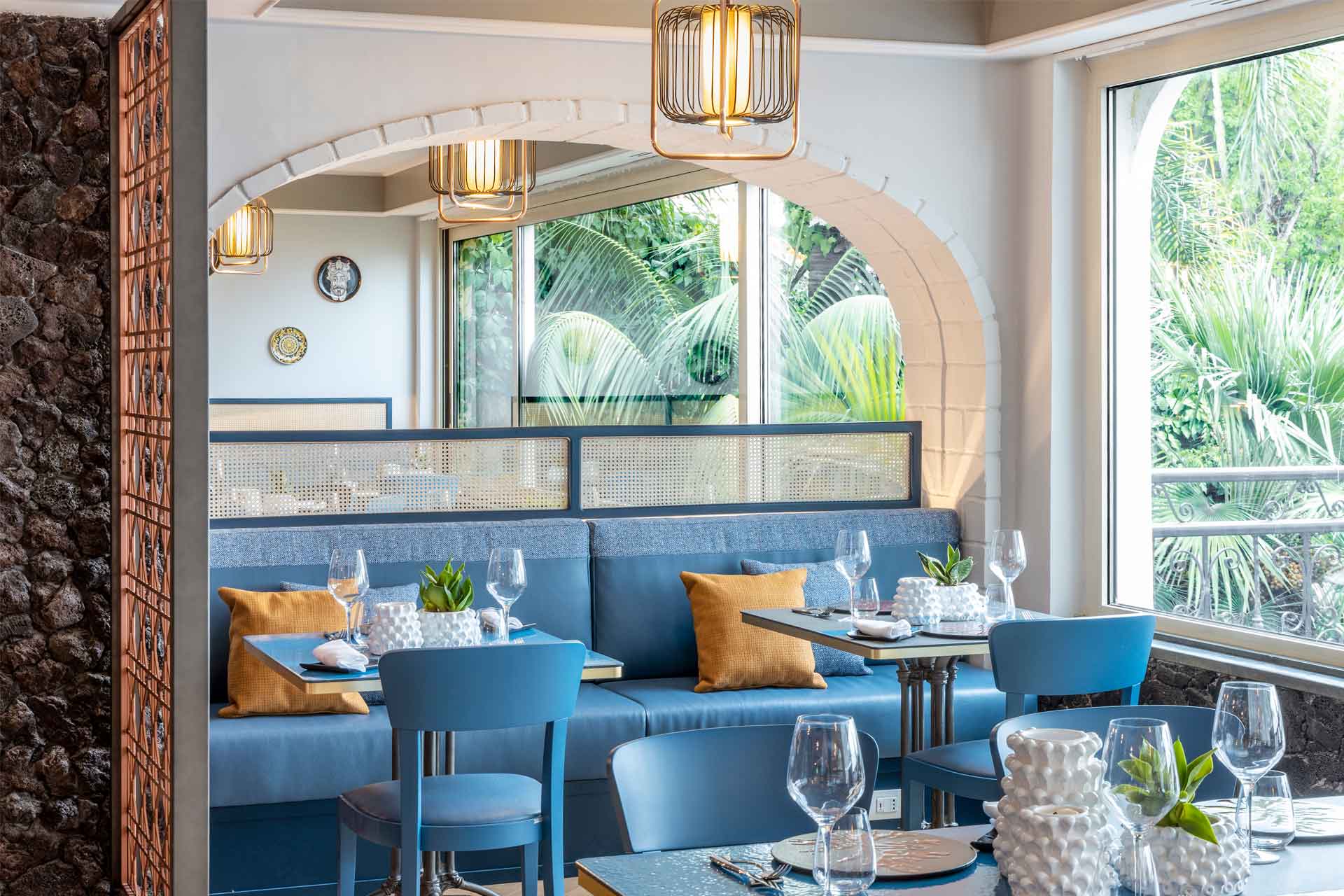 In the additional restaurant La Sciara, the lava stones covering the walls set the tone for a darker, richer interior scheme. Dashes of vibrant blue and red glazing recall the colours of the sea at night, while copper metalwork and glazed table top textures reflect the volcanic surroundings. Four signature tables have also been finished in enamelled lava stone, while curved booths soften the effect.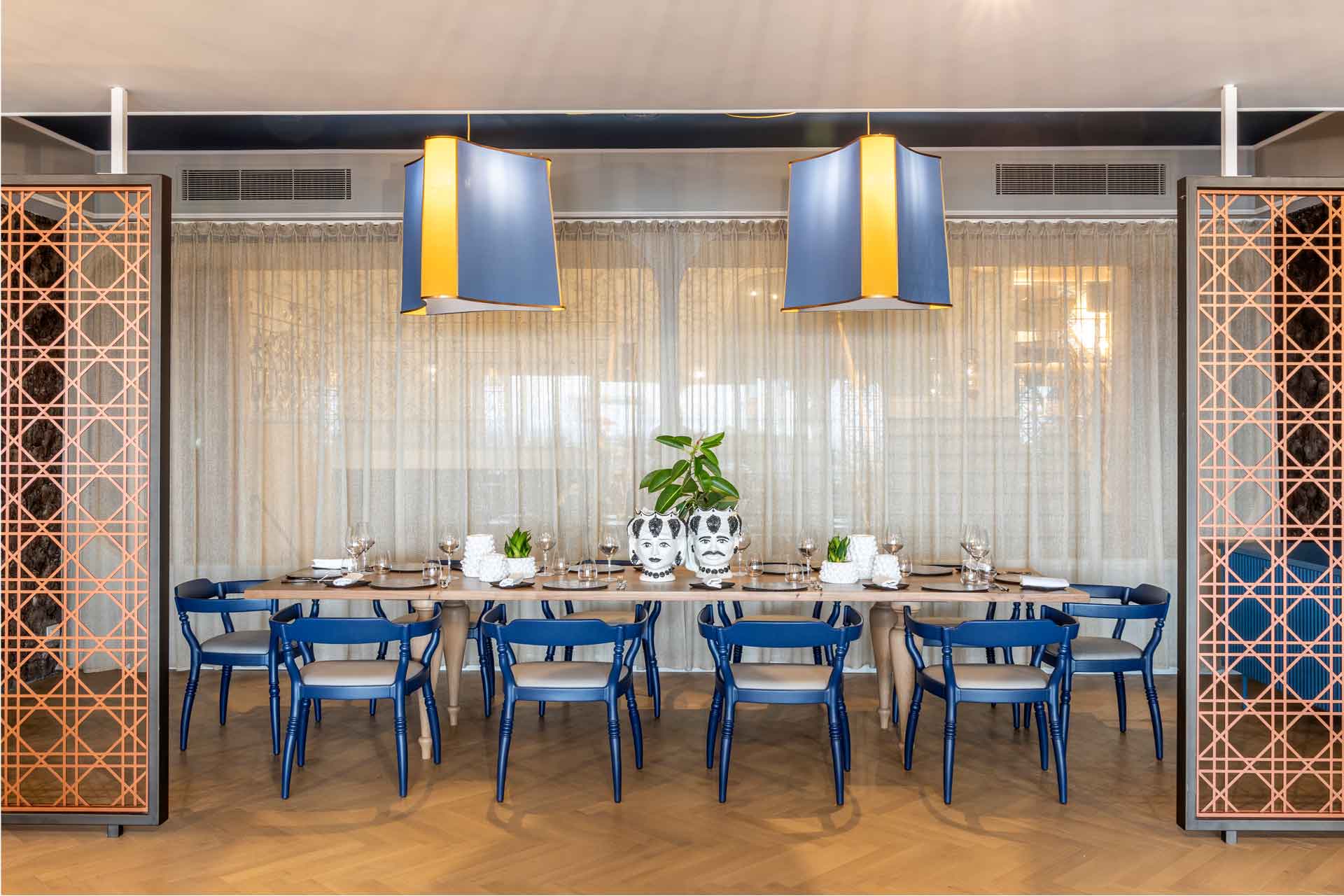 The food, too, nods to the region, with a menu focused on authentic traditional Sicilian flavours and locally sourced ingredients including fresh fish from the sea in front of the hotel. Local wines are given pride of place on their own display wall.
There is also a new Quintessenza bar, serving up local wines, spirits and juices in the hotel's lobby. The fluted bar is crafted from volcanic lava stone extracted from the quarries of Mount Etna glazed in cracked white glass. The Fluido Bar on the pool terrace has also been given a redesign, serving up pre-dinner aperitifs and signature cocktails with panoramic views.
Photography: Giorgio Baroni