St. Regis Hotels & Resorts has announced the highly anticipated opening of The St. Regis Cairo and revealed its impressive line-up of F&B venues.
Located at the north end of the Corniche, in the heart of Egypt's bustling metropolis, the 39-storey hotel comprises 286 well-appointed rooms and suites, 80 luxurious apartments and eight restaurants and bars.
The hotel's striking architecture has been created by renowned architect Michael Graves and carefully balances opulence with elegance and refinement.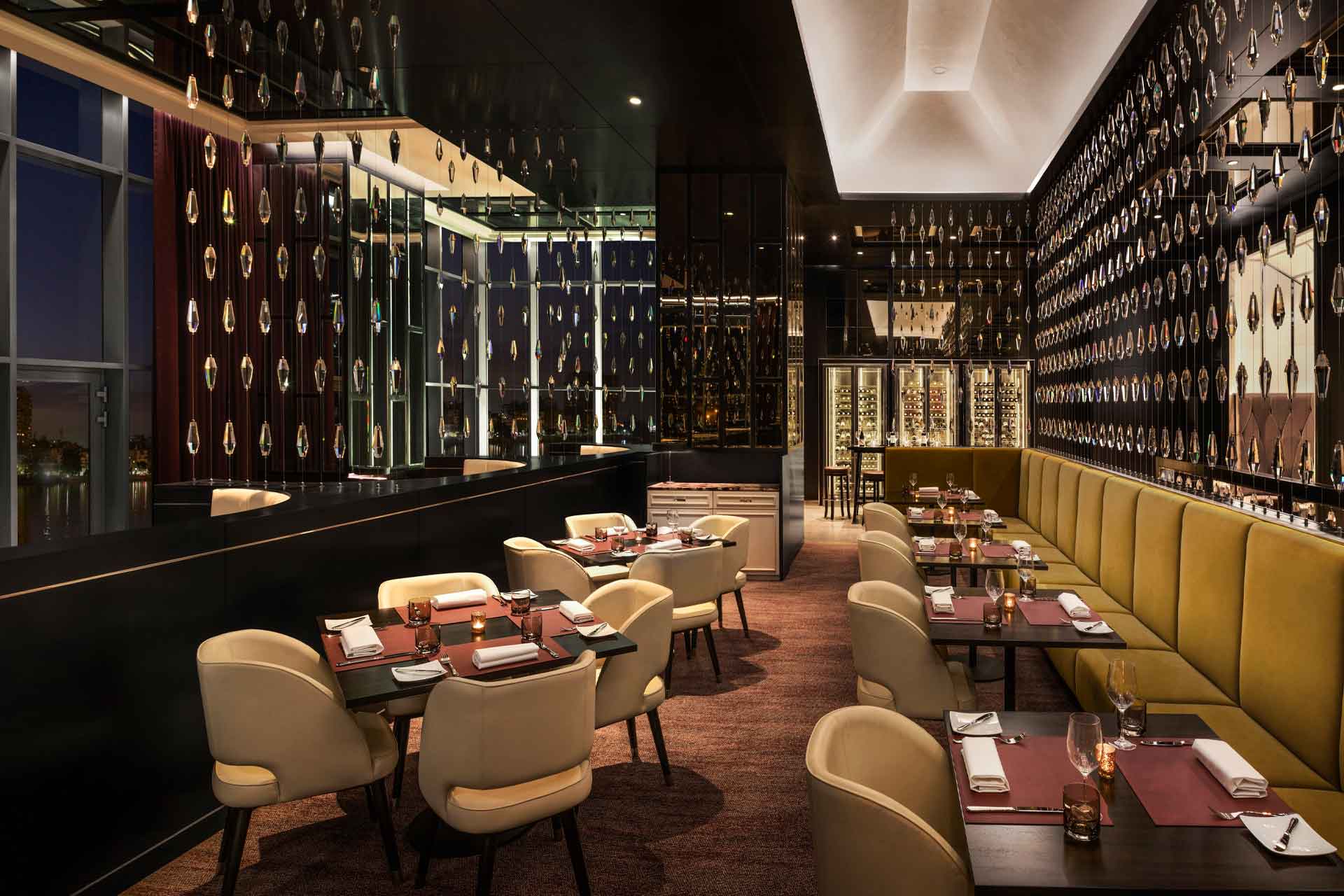 Graceful geometric lines flow throughout the interiors, creating a repeated structural motif that quietly references the heritage of the region.
Outfitted in dark wood and rich textures, which combine with intricate embroidery, bejewelled panelling bronze carvings, mother of pearl inlays and impressive crystal chandeliers, the hotel's variety of spaces come together to create a dramatic Egyptian aesthetic.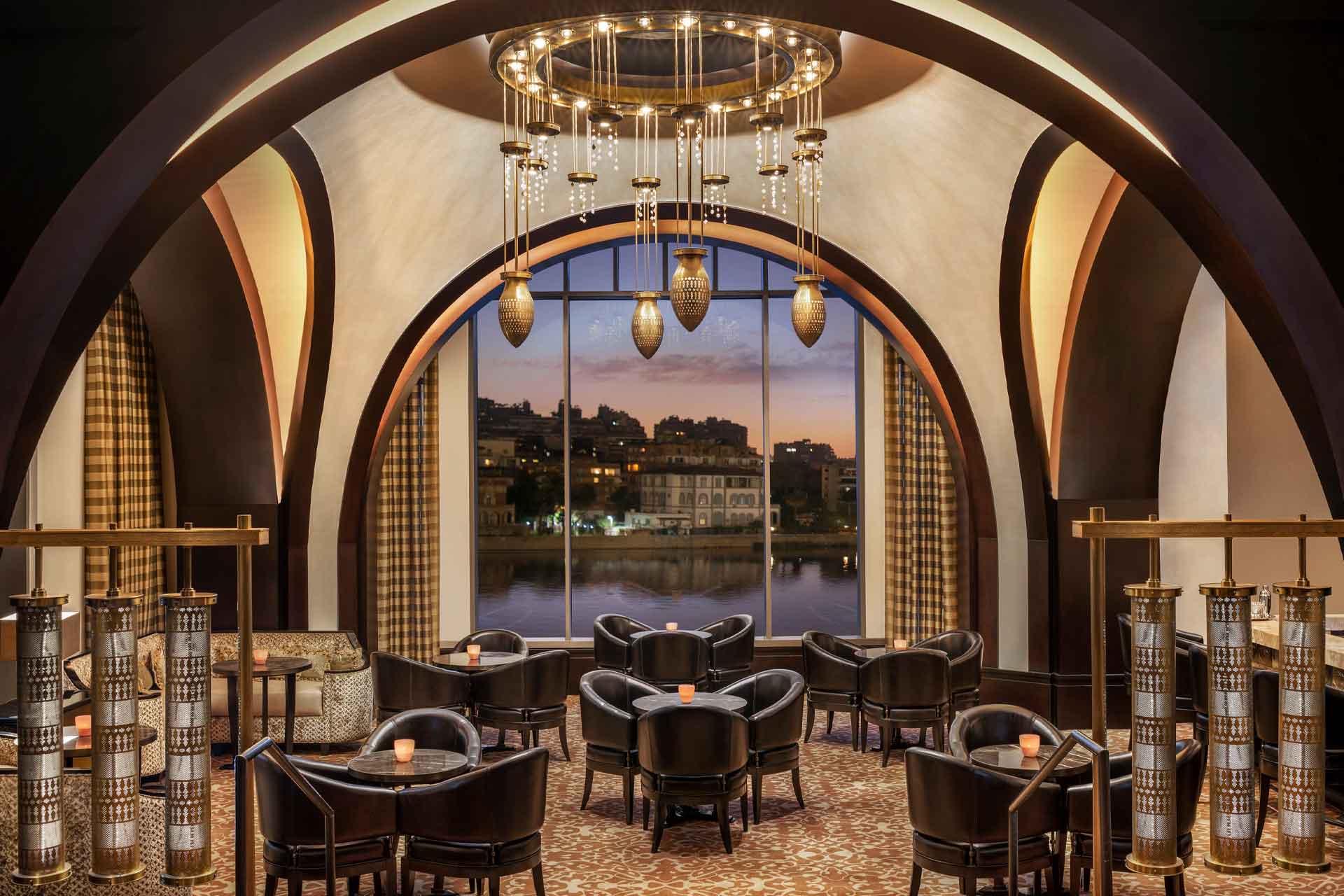 This design approach is carried through into its selection or restaurants, bars and lounges, including La Zisa, a modern and relaxed dining space offering authentic Southern Italian cuisine and Tianma, which takes diners on a journey to Singapore and is a melting pot of exquisite flavours from China, India and Southeast Asia.
The renowned J&G Steakhouse meanwhile, offers a sophisticated collection of steakhouse favourites, including premium cuts of meat and fish sourced from around the world.
Poolside restaurant and bar, Sirocco, is the ideal location for enjoying cocktails with a selection of Meditterenean and Egyptian dishes, while for urban and chic lovers, Envy is an enchanting and glamorous venue with an enticing bejewelled décor.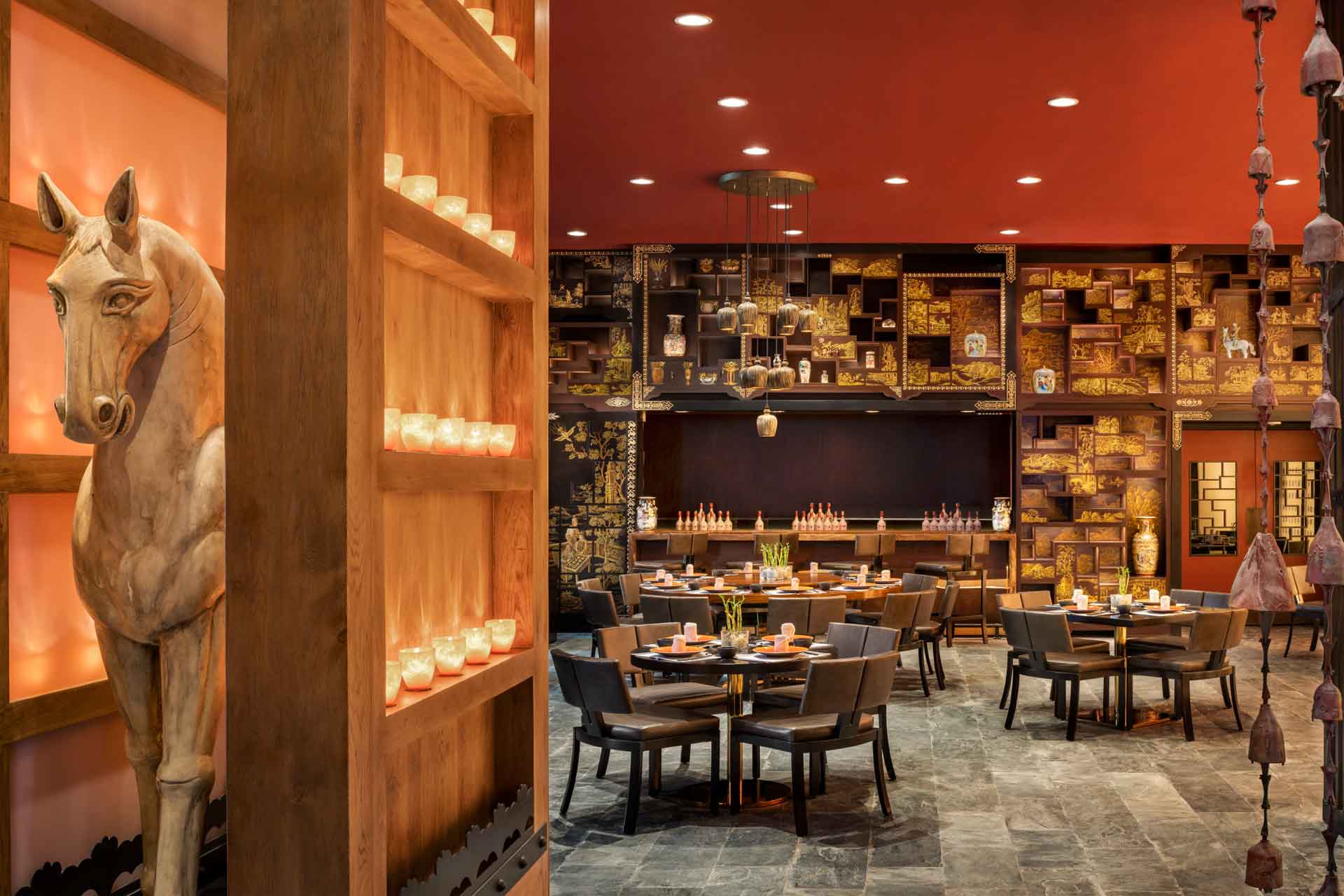 Elsewhere, The Library, which is embellished with artefacts, rich furnishes and plenty of literature, offers a quiet corner for seeking a moment's respite, and The Winter Garden, with its authentic Egyptian interiors is poised to be a gathering place for global luminaries and the local social vanguards, where they can sample the hotel's signature afternoon tea.
For drinks connoisseurs, the iconic St. Regis Bar – inspired by the King Cole Bar at the brand's flagship in New York – features an exclusive selection of the world's finest champagnes, rare vintage wines, handcrafted cocktails, and the hotel's own rendition of the signature St. Regis Bloody Mary.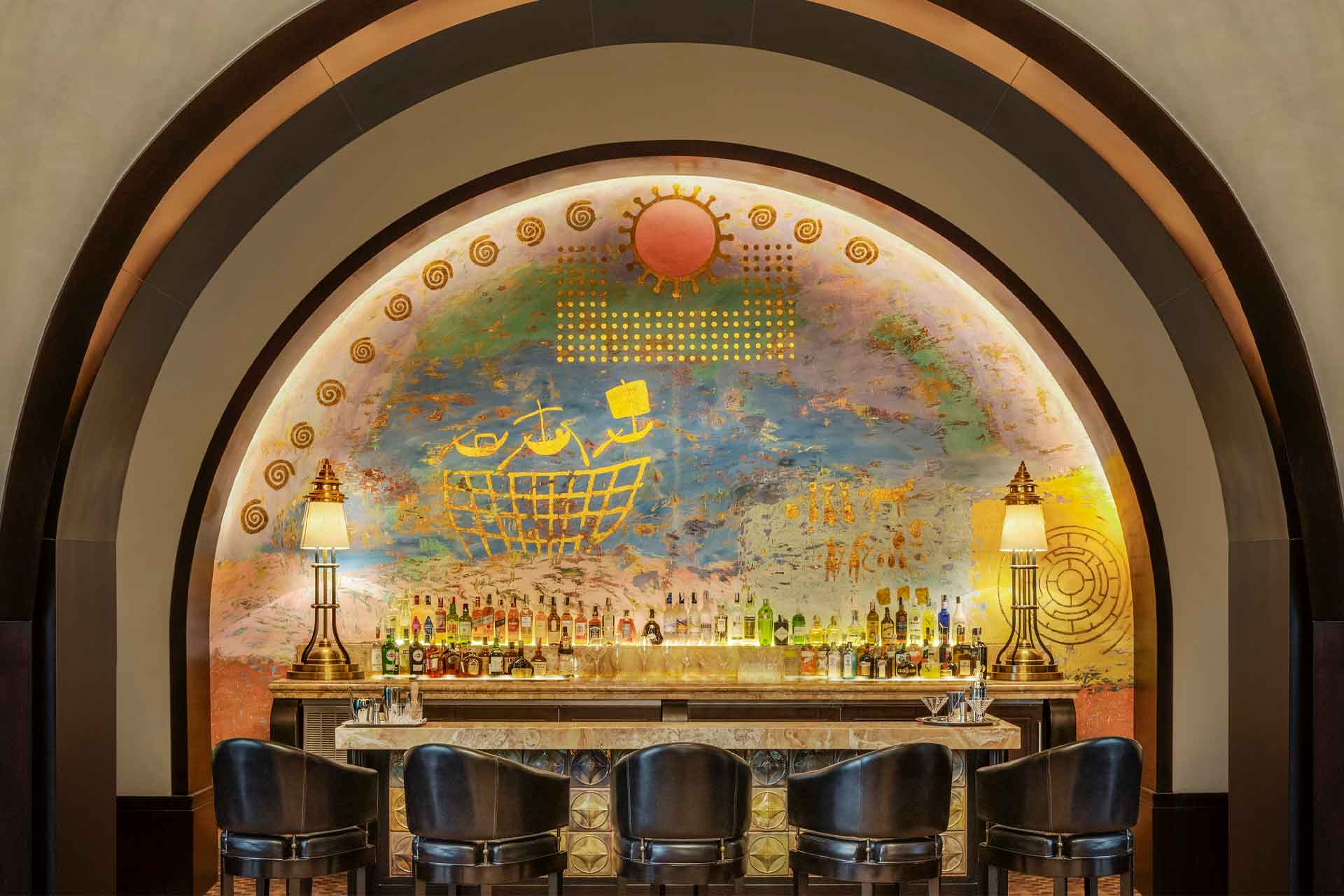 A striking mural entitled 'The Pink Sun' also graces The St. Regis Bar, which is staunchly modern in its execution and references ancient Egypt and the birth of a modern civilisation.
"Cairo is a storied destination that has long mesmerised the global traveller with its incredible energy offering a vibrant mix of history, culture, tradition and glamour," comments Satya Anand, President for Europe, Middle East and Africa, Marriott International. "The St. Regis Cairo is an exciting  addition to our fast-growing brand portfolio and is set to elevate Cairo's luxury hospitality landscape  with its remarkable design, uncompromising service, and exceptional culinary venues."