Monte Uzulu, a boutique hotel in the Oaxaca jungle in Mexico, has enhanced its offering with the launch of Temporada restaurant.
Opened in July 2020, the hotel is located in a small fishing town in the state of Oaxaca – nestled between the Sierra Madre del Sur mountains and the Oaxaca Pacific coast.
Following the idea of an experience focused on environmental respect and reconciliation with nature, the hotel now presents its restaurant: Temporada, a culinary concept based on the responsible production of organic food and the revaluing of traditional recipes.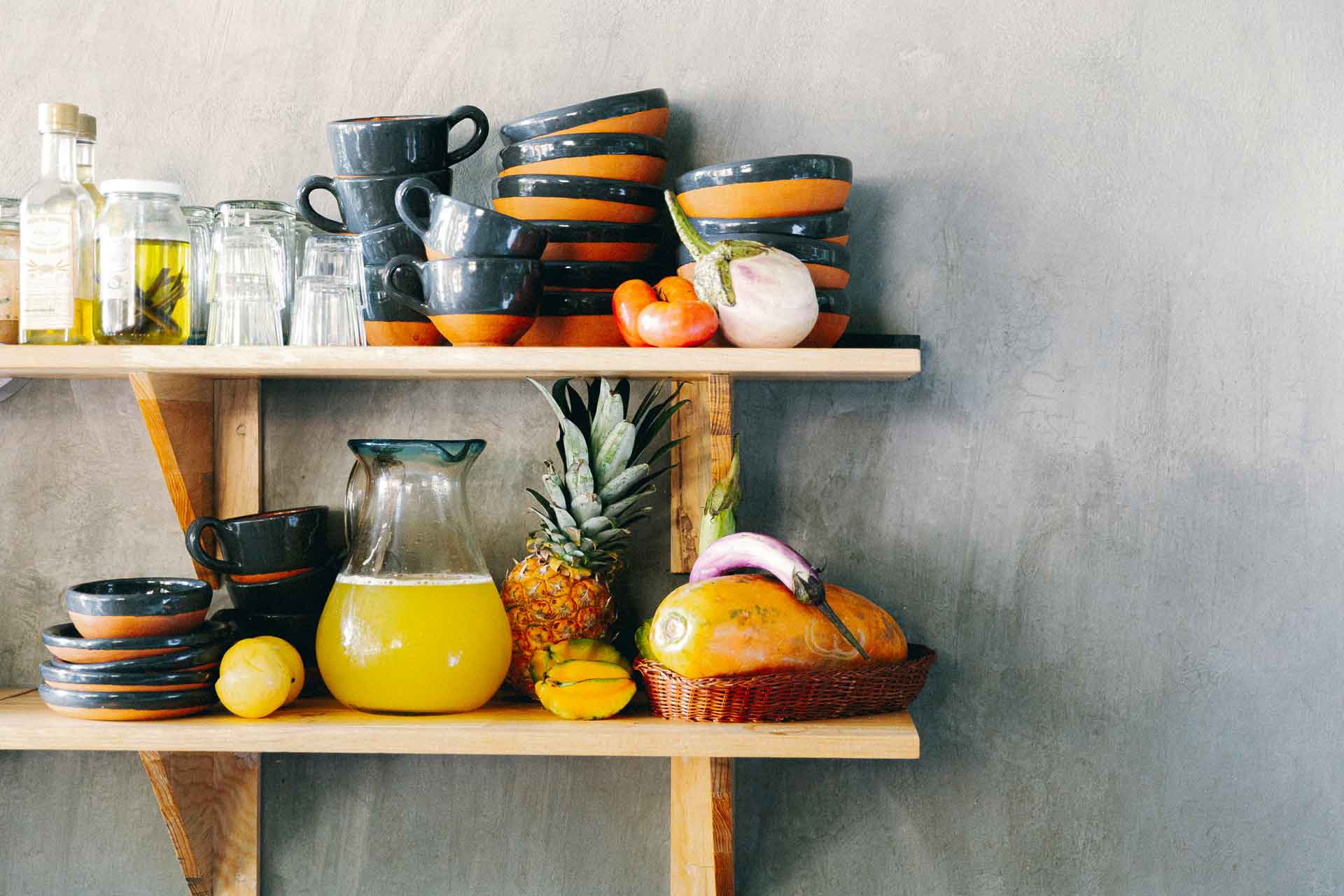 The restaurant's concept highlights the freshness of seasonal ingredients of organic origin from local producers and fuses two essential values in Mexican gastronomy: the reflection of identity and respect for the products of each region.
In addition to sourcing a handful of products grown in the hotel garden, the restaurant has established ties with regional producers of vegetables, fruit and coffee. The pioneering gastronomic project features ingredients from nearby farms dedicated to sustainable production – all of which are located within a 100 mile radius.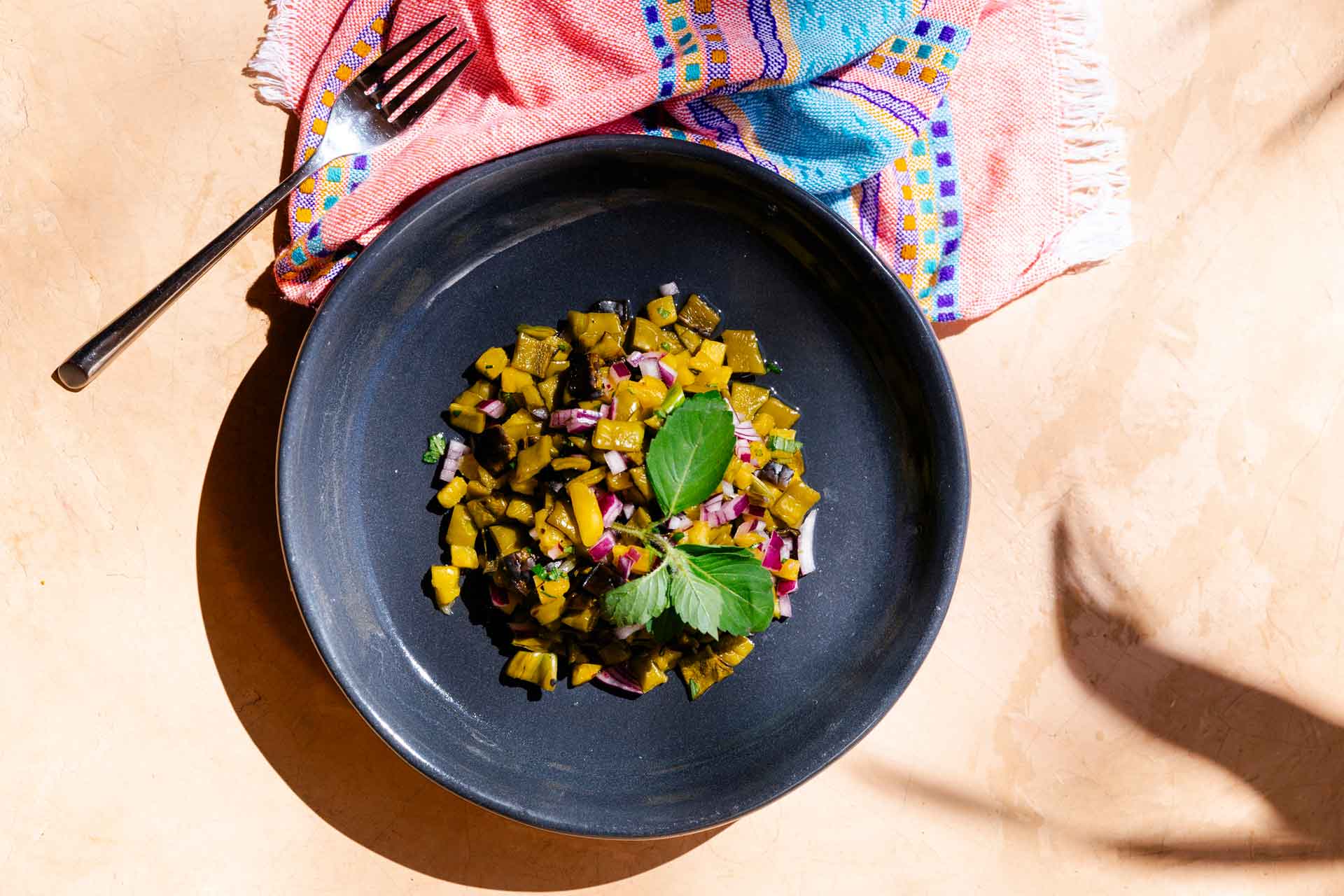 Comprising recipes for everyday meals, the menu maintains the seasoning of Oaxacan stoves and the unmistakable aroma and texture of certain preparations cooked on the grill, such as purple corn picaditas, served with a mezcal-roasted tomato sauce made using a molcajete (a traditional mortar), banana bread, or charcoal-grilled granola, accompanied  by Chacahua papaya.
Vegetables are the starters' most notable feature and includes coconut and roasted peanut guacamole, as well as the ambrosial golden fava bean and crunchy chickpea hummus served with tahini made from regional sesame seeds and buttered mushrooms.
The entrees highlight the flavors of the sea with the catch of the day, which is used to make the ceviche flavored with Mexican pepperleaf; a fish fillet with crispy golden skin, served on a bed of orange sauce, green jalapeños, and caramelized onions; and a slice of fish dressed in wild tamarind sauce with crunchy cassava croquettes.
Temporada's dessert menu focuses on slightly-sweet fruity delights, including charcoal pineapple with coconut ice cream, and charcoal-cooked bananas with homemade crême fraîche quenelle.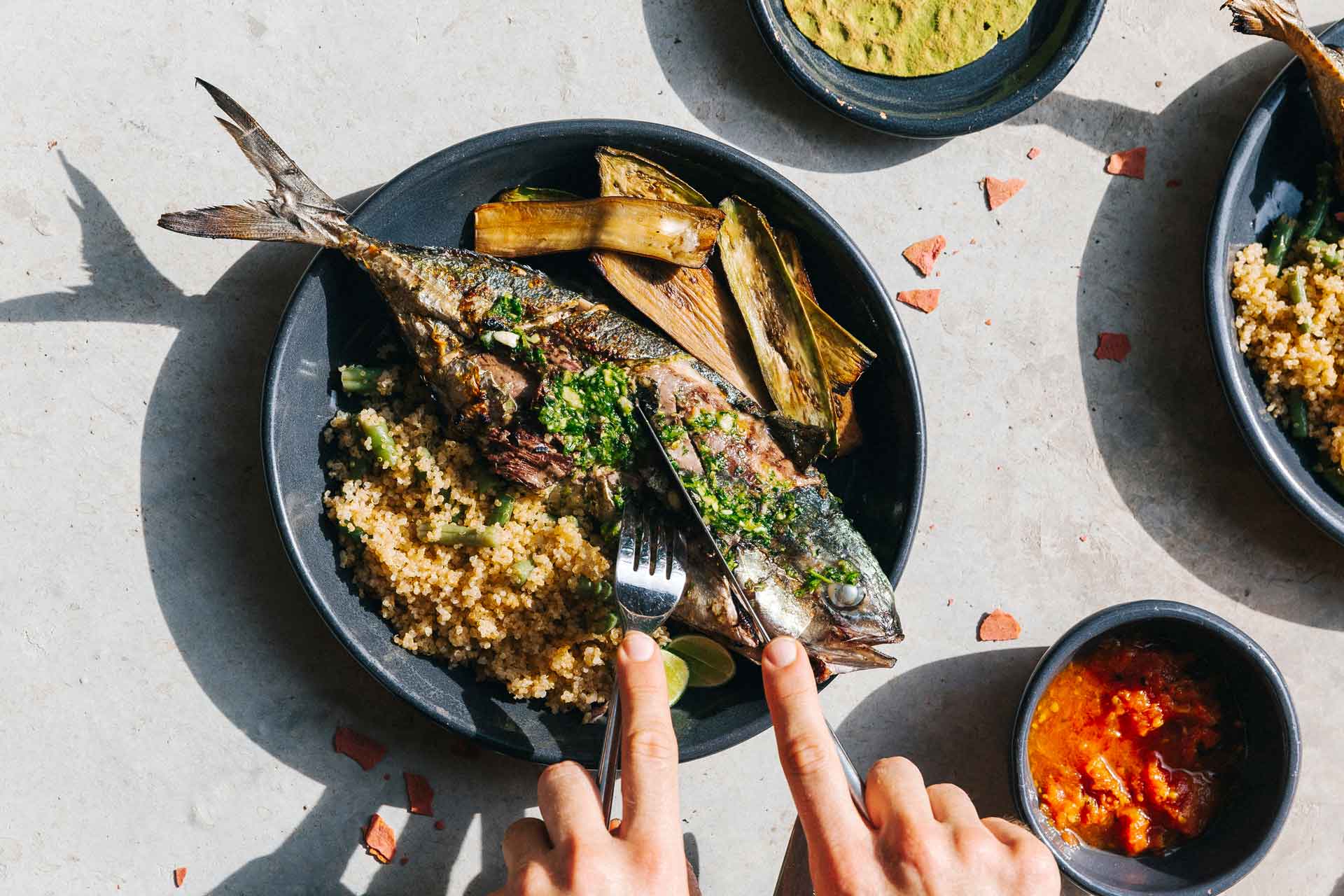 Comprising 11 contemporary suites, each with a terrace that offers views over the sea and jungle, the hotel's name comes from the word gusulú, which means 'the beginning' in the language of the Zapotec people, who are indigenous to the area.
Drawing on this sentiment, Mexico City studio At-te and design workshop Taller Lu'um conceptualised the project, developing an experience of sustainable comfort and low environmental impact.
Inspired by the idea of conceiving spaces that transmit peace and tranquility, the interior design invites guests to re-establish a connection with the elemental, through an experience immersed in nature.
---
CREDITS:
Photography: © Juan Pablo Tavera and Alfredo Parker