THDP designs Oltremare Lounge at Hotel Mediterraneo
Interior design firm THDP has unveiled its design scheme for Oltremare, a new lounge bar at Hotel Mediterraneo in Sorrento.
The London-based studio was tasked with reimagining the hotel's lobby spaces and creating a destination bar that could remain open year-round.
The waiting areas have been transformed into an elegant living room with sinuous shaped seating with details in natural wood and fabrics declined in a marine palette, from aqua green to ultramarine blue. The existing arches are embellished with bronze frames and showcase a collection of objects and artefacts made by local artisans and collected by the hotel owners over the last 50 years.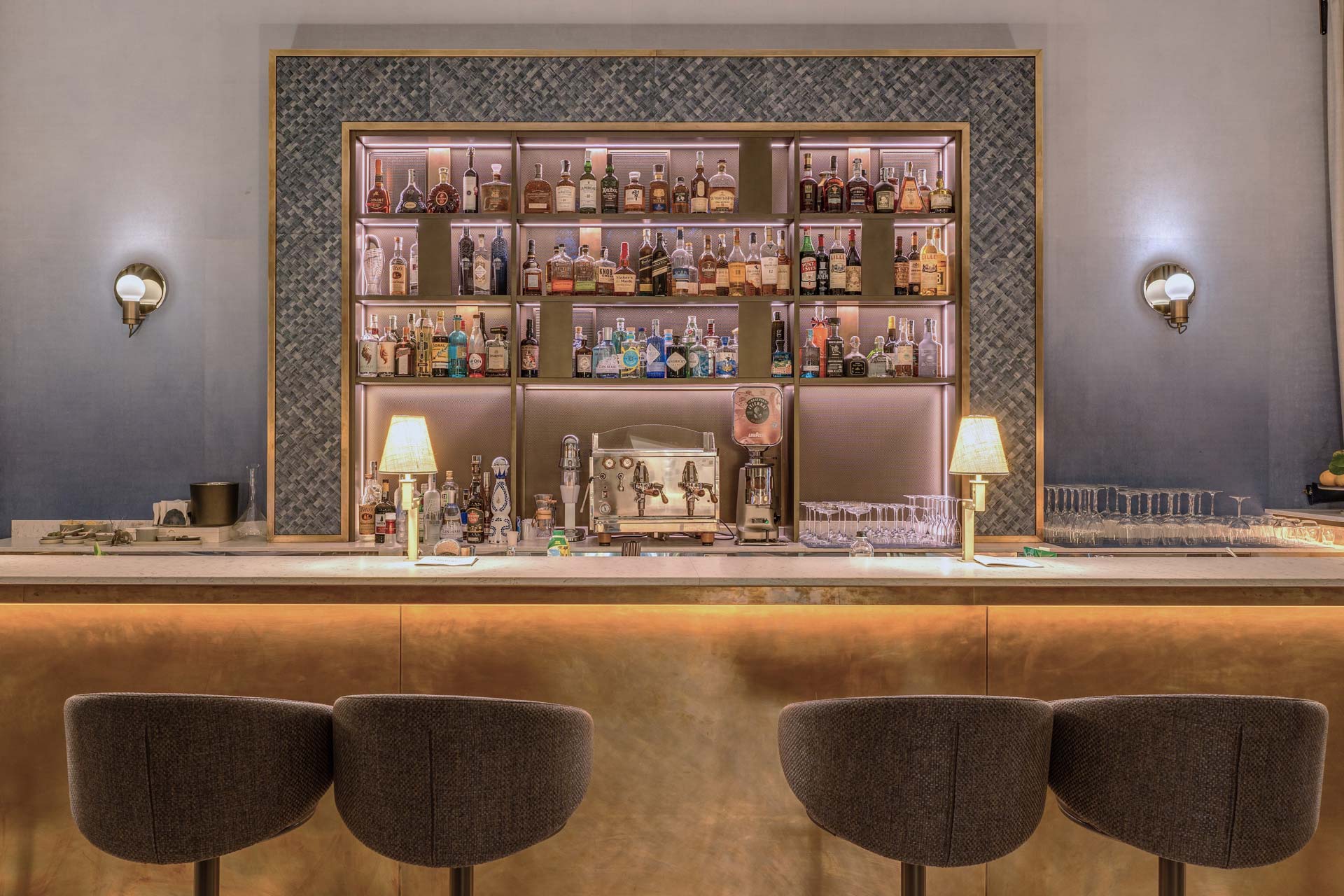 From the lobby space, previously joined in a large room with arches, a small room has been created for private events with a double-sided fireplace that separates the room from the lobby, a chandelier with blown Murano glass waves by Italamp illuminate the space creating unexpected reflections.
Blue velvet drapes frame all the arches creating theatrical wings that open towards the 'Oltremare' lobby bar. The walls are lined with custom wallpaper by Jannelli and Volpi, where the blue line of the sea, visible from the large windows on the terrace, continues into the interior spaces.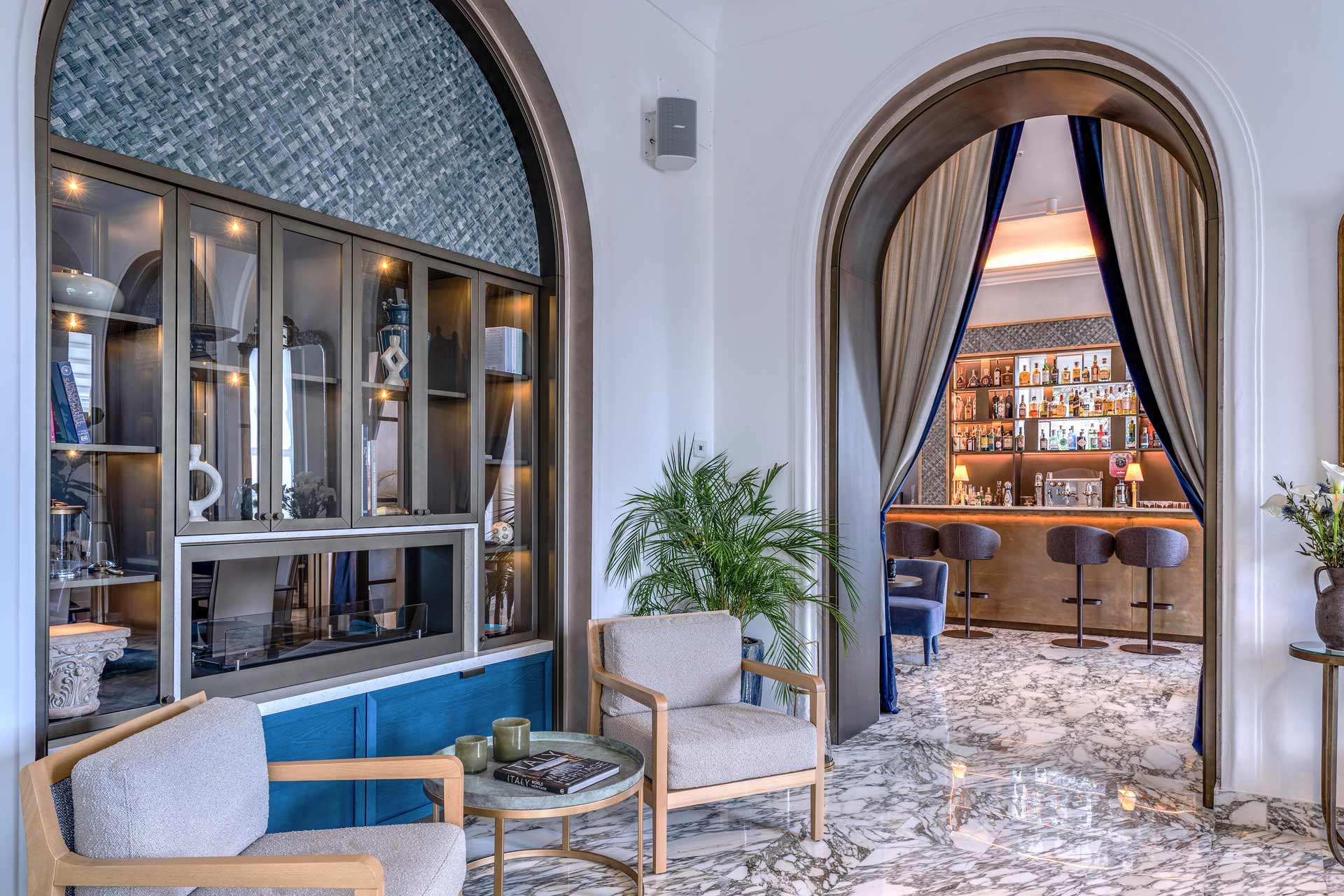 The bar counter is covered in natural brushed brass, characterised by a light dark patina that will oxidise over time, giving the surface unexpected nuances. The back of the counter features overlapping panels in bronze, brass and ribbed glass. The transparency in its central part allows daylight to illuminate the room and during the evening hours to create interesting views from the outside. The domes in blue burnished bronze are also made to measure and embellished with an internal coating in gold leaf.
A select menu of seafood specialties is complemented by a varied wine and champagne list, as well as international and signature cocktails created by Head Barman Arturo Iaccarino.