The Connaught Bar has retained its title of World's Best Bar for 2021, after taking the number one spot at the World's 50 Best Bar Awards for the second year running. The cocktail bar, which sits within the luxury Mayfair hotel of the same name, also claimed the prize for the Best Bar in Europe. 
Under the leadership of Director of Mixology Agostino Perrone, The Connaught Bar has developed a world-beating reputation for its artful drinks, passionate service and elegant, Cubist-inspired setting. Its signature Martini trolley sees Perrone shake up bespoke mixes for guests in a glamorous ritual of tableside theatre, while the menu also features classic cocktails with creative twists.
"After another challenging year in hospitality, the industry's resilience and unity through these times has been extraordinary," said Perrone. "Our commitment to this industry and to our beloved guests has been our fundamental driver for the past 13 years. We will continue to work hard and keep up – as individuals, professionals, but foremost, as a team and a bar community to inspire the next generation."
Asked for the secret to retaining the number one position for two years in a row, Bar Manager Maura Milia said: "We couldn't make it without the team. On a daily basis, they keep surprising us and making us proud. That's the real secret: everyday we work with these incredibly talented and passionate people."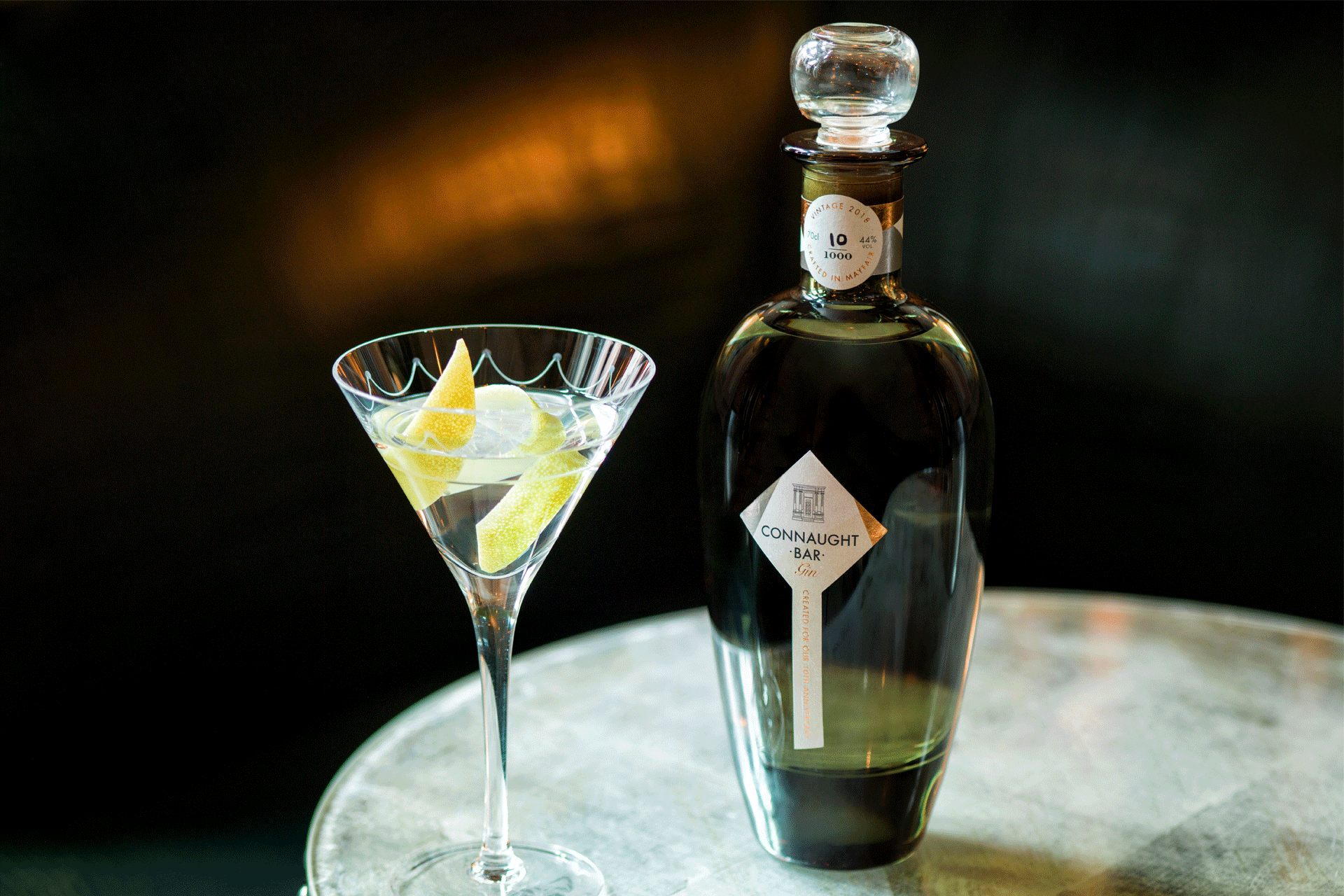 Another London bar, Tayēr + Elementary, came second in the ranking, followed by Paradiso in Barcelona, The Clumsies in Athens and Florería Atlántico in Buenos Aires. Hotel bars to make the list included Manhattan at the Regent Singapore, which came in at number 15, and the Mandarin Oriental Singapore's MO Bar, which was listed at number 36.
Darkside, Rosewood Hong Kong's sophisticated cocktail parlour with sultry live jazz, made its debut on the World's 50 Best Bars list, claiming number 49 in the ranking. "We are honoured to be a part of the World's 50 Best Bars list for our first ever time – a true testament to the hard work of our team at the DarkSide since our hotel opening in 2019," said Rosewood's Director of Bars, Arkadiusz Rybak. "We are absolutely thrilled with the triple awards in 1 day and are beyond grateful for the continuous support given by our guests."
The list of The World's 50 Best Bars 2021, sponsored by Perrier, was announced during a live ceremony on 7 December at the Roundhouse in London, providing the celebratory occasion for the global bar community to reconnect. The ranking and awards are voted for by the Academy of 600 anonymous industry experts, with voting open from March 2020 to September 2021.