Popular Hong Kong eatery The Continental has reopened with a new look, re-opening with a new chef and revamped menus under the management of The Upper House.
With sophisticated interiors by Natasha Usher of Nude Design, this latest reveal sees an enhanced year-round outdoor setting and a seasonal, classically influenced menu, curated by British Executive Chef, Graham Long.
Long's light, modern French cuisine comes with accents both from his home country of England as well as Asia. Over two decades of culinary experience has seen him work with some of the world's most renowned culinary names at storied Michelin-starred restaurants including London's Restaurant Gordon Ramsay, Pied à Terre and Elystan Street.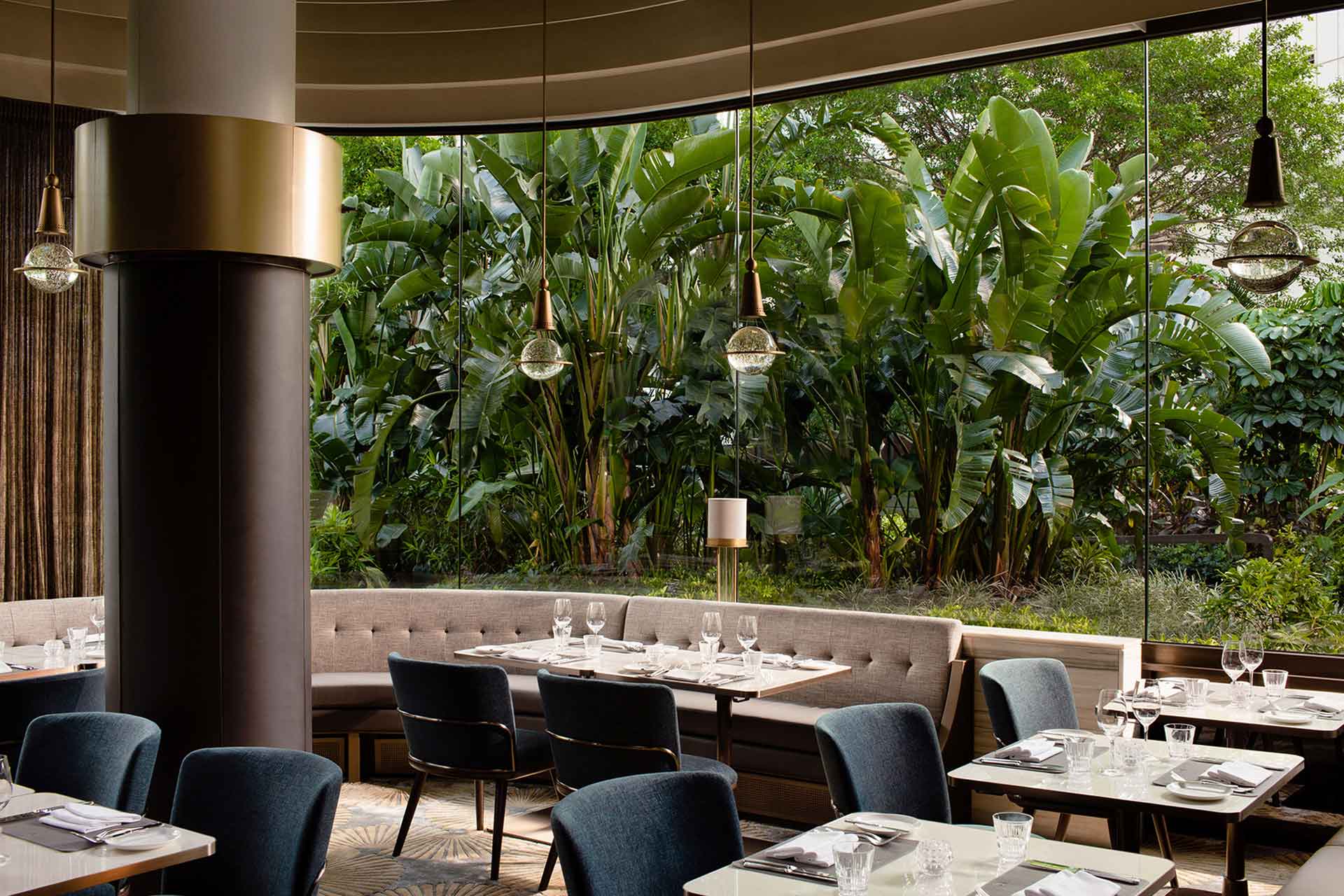 That translates into cuisine including set lunches featuring Burrata, Confit Fennel, Peach and Basil followed by Pan-fried White Bream with a warm salad of Green Beans and Lemon Butter.
Weekend brunches, meanwhile, include mains such as a Merguez Sausage Flatbread with Cashew Hummus, Charred Onions and Chilli Jam, while for those dining à la carte, Long take guests through a world of flavours in dishes such as Heirloom Tomatoes served with Goat's Curd or Australian Lamb Loin with Smoked Aubergine, and steaks cooked on the Josper Grill.
Carefully presented seafood and fish, pastas and salads show the chef's refined cooking style at work, while sweet endings are also guaranteed with desserts including Basque Cheesecake with Poached Cherries or Chilled Coconut Rice Pudding with Fresh Mango.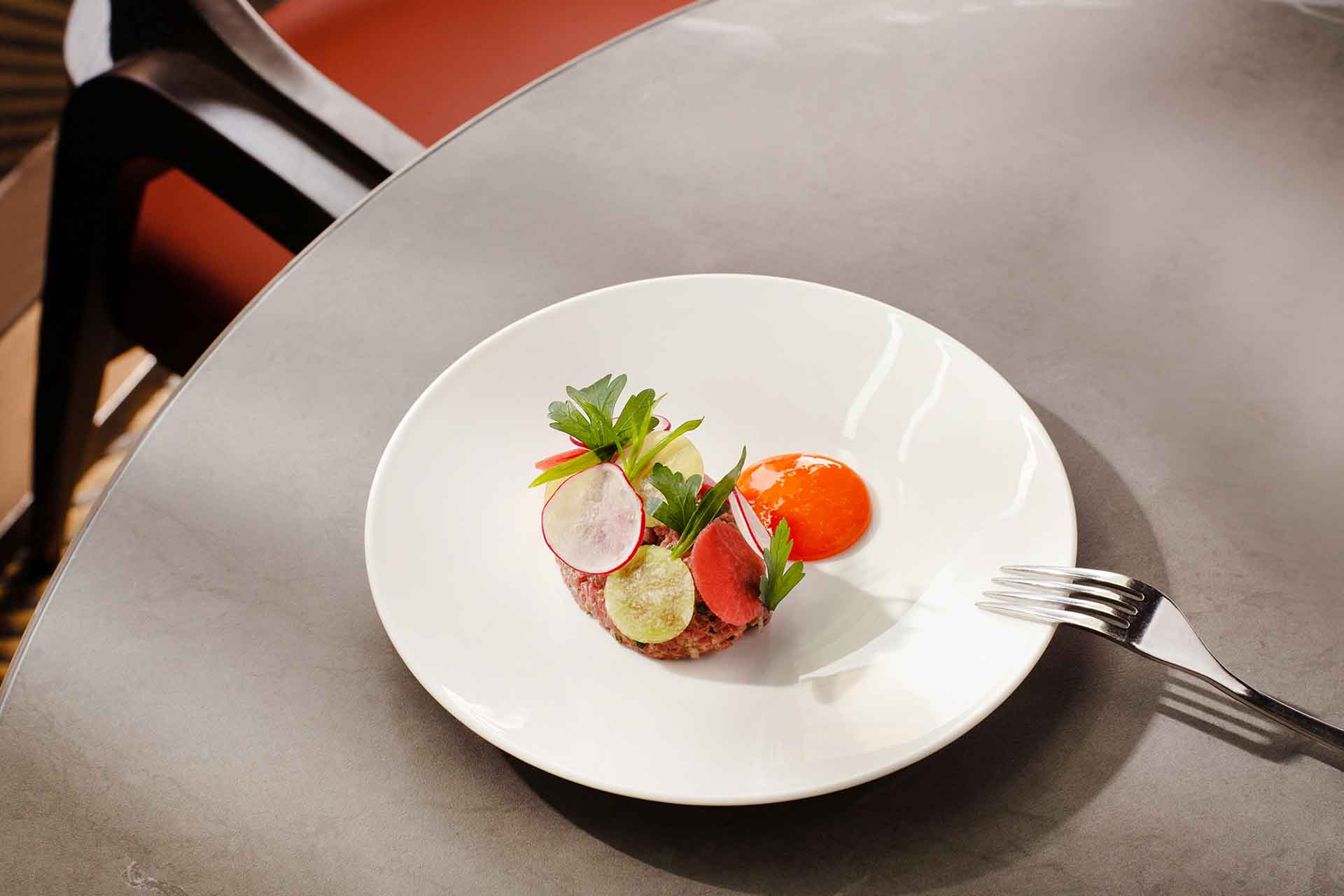 New design elements from Hong Kong's Nude Design include a striking entrance with new canopy signage in fluted glass, while once inside, leather-clad columns, polished white marble, dark chocolate wood veneers and rust red leather all accentuate The Continental's warm welcome.
In the main dining area, newly upholstered banquette seating introduces playful chic colours of teal, charcoal blue and warm grey with surrounding acoustic panels flanking artist Miguel Vallinas' collection further enhances the new stylish feel to the venue.
Already one of the city's foremost al fresco dining spots, the lush tropical garden terrace features large umbrellas to allow diners to kick back, eat and drink in comfort, whatever the time of year. The redesigned bar crafts impeccable cocktails such as The Continental's signature Martini and Bloody Mary, while sommelier Arthur Aronov has curated a wide-ranging and accessible wine programme.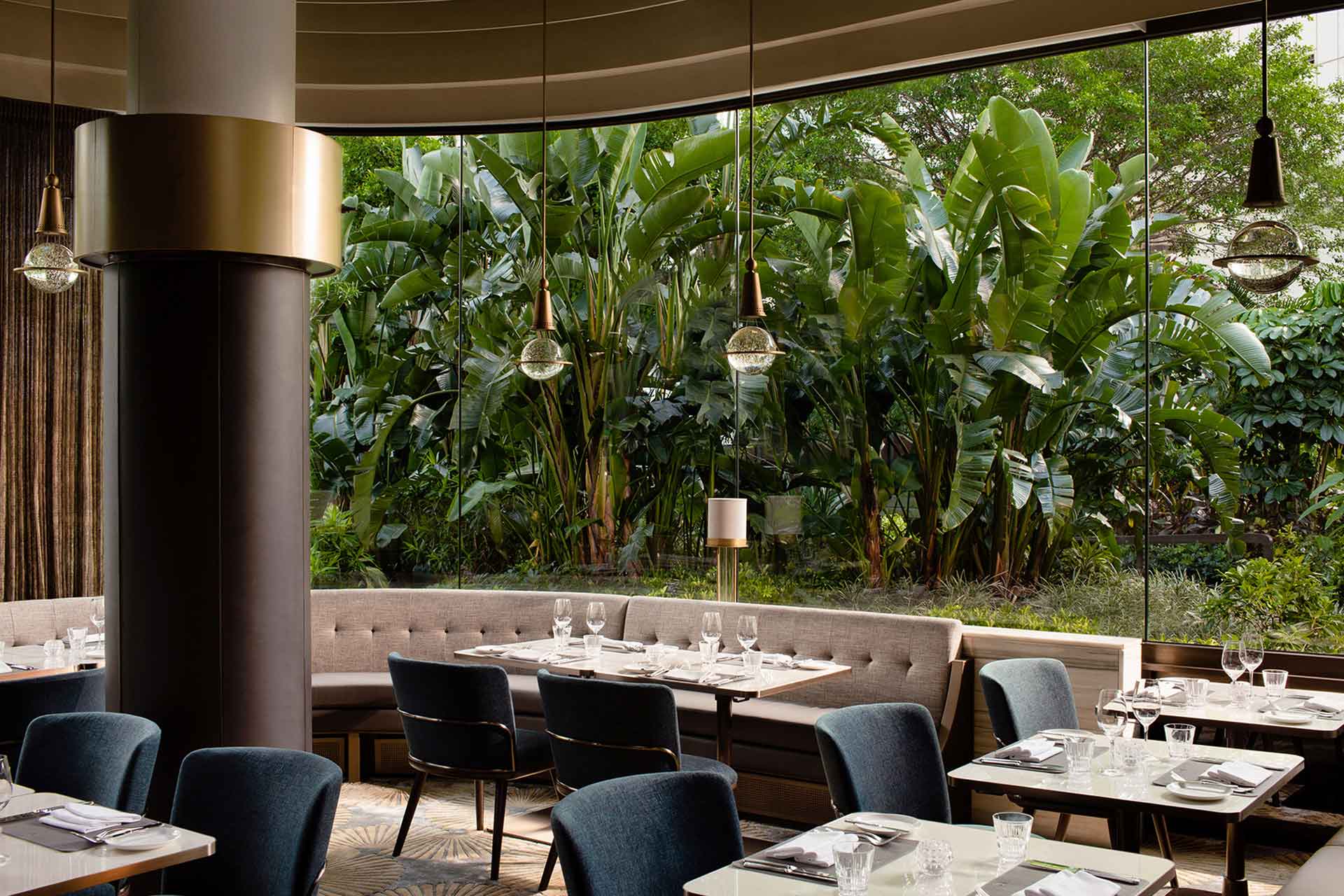 Kristina Snaith-Lense, General Manager, The Upper House comments: "Reimagined and refined, The Continental will continue to grow under the dynamic leadership of new Executive Chef Graham Long and our experienced Restaurant Director, Jonathan Jones. We are thrilled by Graham's beautiful, unfussy plates that define seasonal and sustainable deliciousness, alongside Jonathan's warm and measured service philosophy that is synonymous with The Upper House. With an elegant but relaxed new look – and a knockout year-round terrace – it is sure to win new fans to add to its many regulars."
Graham Long adds: "Hong Kong's diners are some of the world's most discerning and knowledgeable and really understand quality, so here at The Continental it's not about being clever – it's about being delicious. We'll take the best seasonal ingredients you can find in Hong Kong and celebrate them through classic flavour combinations, in elegant but accessible plates."
This restaurant launch comes at an exciting time for The Upper House, following the recent opening of Salisterra; adding to their already impressive culinary offering.