Ahead of the completion of the first phase of its most comprehensive transformation for over 30 years, The Dorchester has unveiled a first look at The Promenade and new Artists' Bar.
The former is set to return following a complete transformation by acclaimed designer Pierre-Yves Rochon and with a new modern British menu overseen by culinary director Martyn Nail.
The Promenade interiors encompass the hotel's charming eccentricities whilst bringing a fresh elixir of colours inspired by the British landscape. Flanked by striking pillars along the depth of the space, delicate white and soft sage green ceilings are polished with gold leaf accents. The furnishings complete the drama of the space with cornered blue sofas and flavescent yellow and deep pink chairs sitting neatly around dark oak wood tables.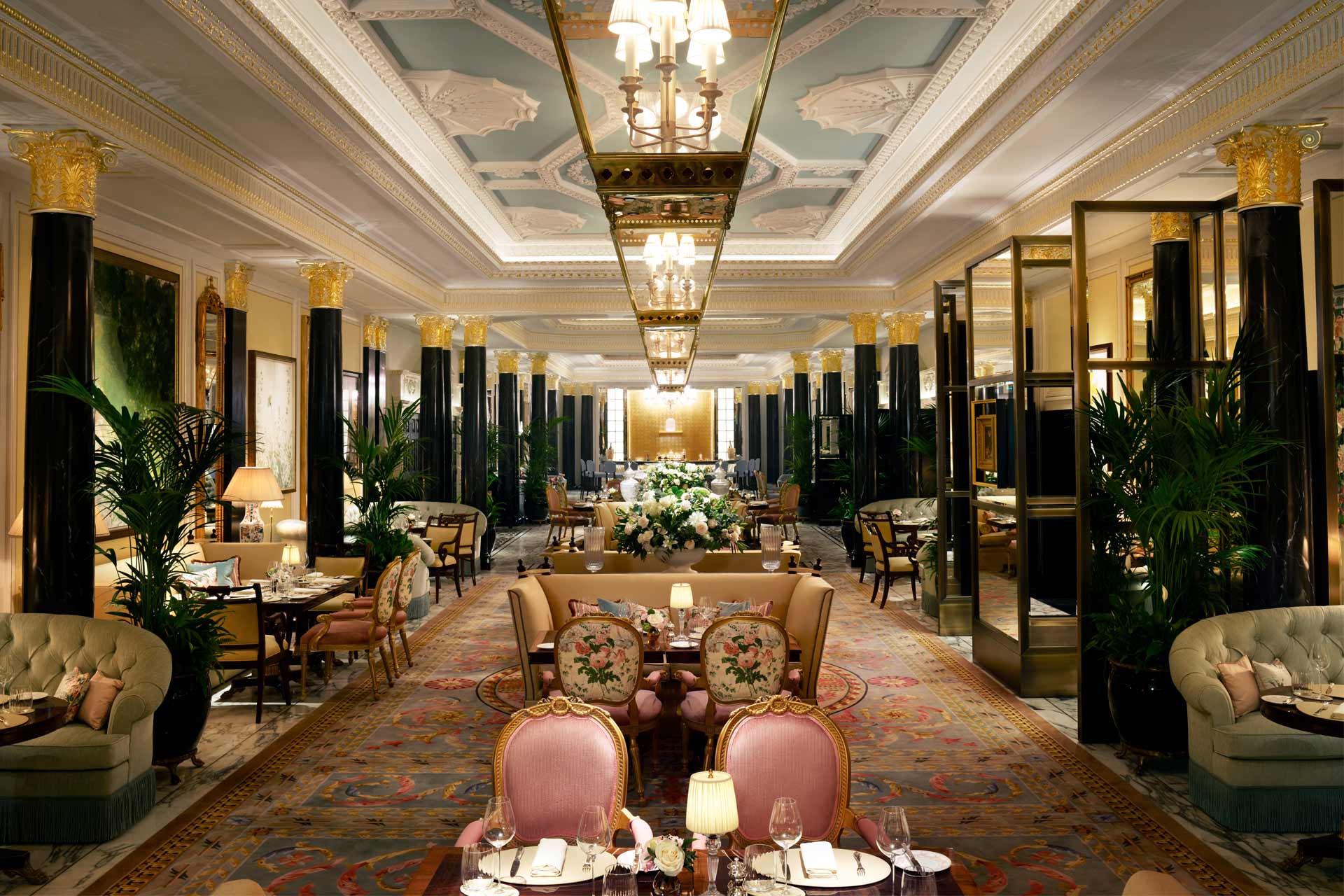 Delicate canapés will start a theatrical evening meal at The Promenade, from quail egg tartlets to lobster arancini paired with truffled eclairs, preparing the palate for a sumptuous selection of dishes. Seasonal British-caught fish and shellfish, from roast salmon to lobster cannelloni, will sit alongside a selection of robust mains such as the signature chicken and langoustine pie, Delica pumpkin and sage risotto, and Tournedos Aberdeen angus. To end the meal, indulgent deserts will include The Dorchester signature Crêpes Suzette, flambéed tableside.
A new destination for Londoners in the heart of Mayfair, Artists' Bar will be a glamorous and sparkling area with interiors that shine at every angle from the bar's own Lalique crystal designs and Liberace's legendary mirrored piano, which has been meticulously restored to take pride of place. Cocktails, served tableside on bespoke trolleys to create a touch of theatre, will reflect the carefully curated collection of artwork that adorns the walls.
Nail has curated an elegant menu focusing on British-caught seafood to complement the cocktails and champagnes served at Artists' Bar, with options including: a Caviar selection, Irish rock and native oysters; potted shrimp, lobster cocktail and seabass ceviche; as well as a selection of sashimi and sushi.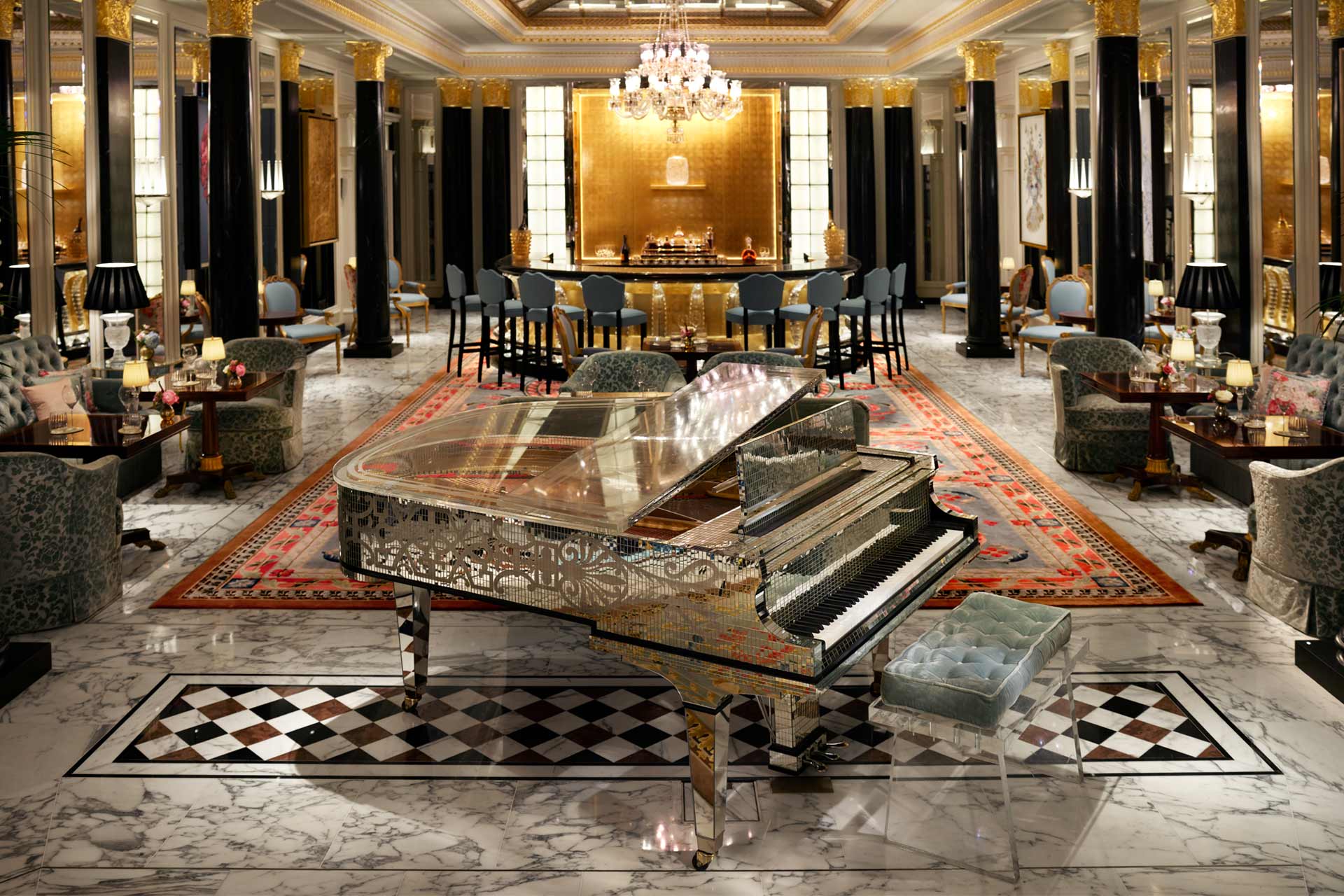 An original collection of contemporary artworks by British artists will be displayed throughout The Promenade and Artists' Bar. The pieces, uniquely individual and crossing a range of diverse media and techniques, re a celebration of London, mixing nature with urban landscapes, whilst portraying The Dorchester's impact on the city and the famous figures associated with the hotel. In fact, the inspiration for the spectacular artwork and for the signature cocktails is one and the same, with six signature cocktails named after each piece. Ingredients for the cocktails mirror the references and influences that each artist used to create their work.