The Langham, London has launched The Good Front Room, a modern Caribbean restaurant from Chef Dom Taylor.
The opening comes after Taylor was crowned the winner of Channel 4's Five Star Kitchen: Britain's Next Great Chef, a competition which awarded the winning chef with his own restaurant at the hotel. 
The Good Front Room tells the story of the chef's childhood memories, surrounded by the cooking of the women in his family. The restaurant's name is inspired by the Taylor's great aunt Myrtle, whose trinket-filled house boasted one sacred room in particular, always immaculately set up to receive 'very special guests' – The Good Front Room.
The chef's cuisine, inspired by Caribbean flavours and his London upbringing, plays with classic dishes, remixed and delivered in both familiar and new ways and showcasing some of the Caribbean's most celebrated ingredients, including plantain, goat, rum and sorrel.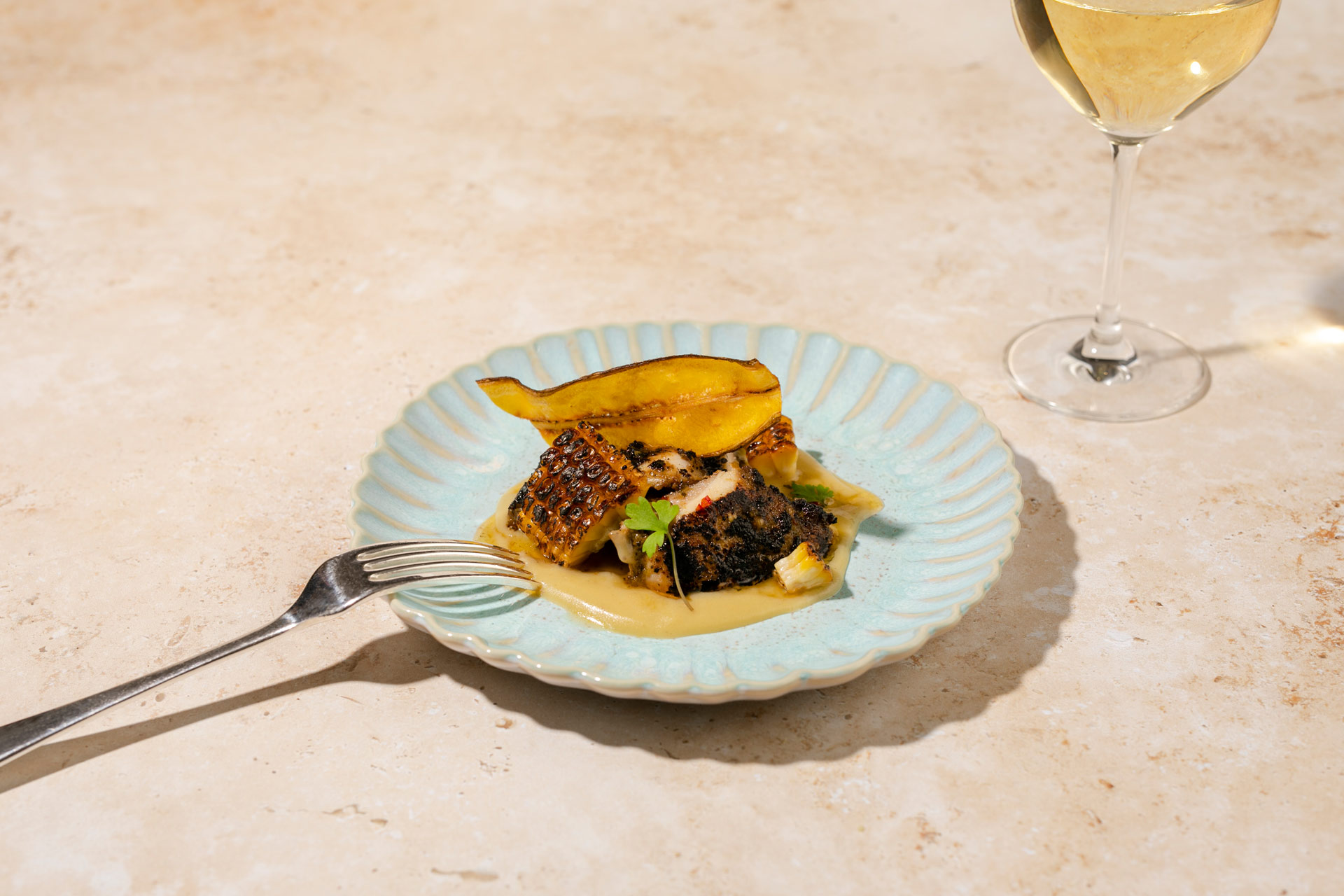 At the new restaurant, guests will sample starters such as jerk chicken, plantain jam, plantain crisp and blackened sweetcorn dressing, main courses including curry goat with fried breadfruit and roti, and desserts like coconut soft serve with pineapple compote.
"With Five Star Kitchen, we set out to find a hidden gem of a chef with an original vision to revolutionise five-star dining and to launch an exciting new restaurant at The Langham," says Michel Roux Jr, competition judge and Culinary Director at The Langham. "Dom's concept is personal, it's what makes it unique, and after many months of planning and getting everything ready for the launch, I can't wait for the first guests to try The Good Front Room." 
For The Good Front Room, the interiors of The Langham's Palm Court will be transformed daily, with the space adorned with palm trees, dried flowers and artwork from Nigerian-born Caroline Chinakwe.
CREDITS
Photography: Courtesy of Raffaella Bichiri