The Hoxton, Rome – the brand's first hotel in Italy – has opened its doors in Parioli.
The property boasts 192 bedrooms; Cugino, a café and aperitivo bar run in collaboration with local restaurant and micro-bakery Marigold; a large open lobby; an outdoor terrace; and L'Appartamento, a unique meeting and events space.
Ennismore Design Studio has transformed the '70s building into a Hoxton, collaborating with Fettle Design for the public spaces, and taking cues from the building's original details and the rich architecture of the Eternal City.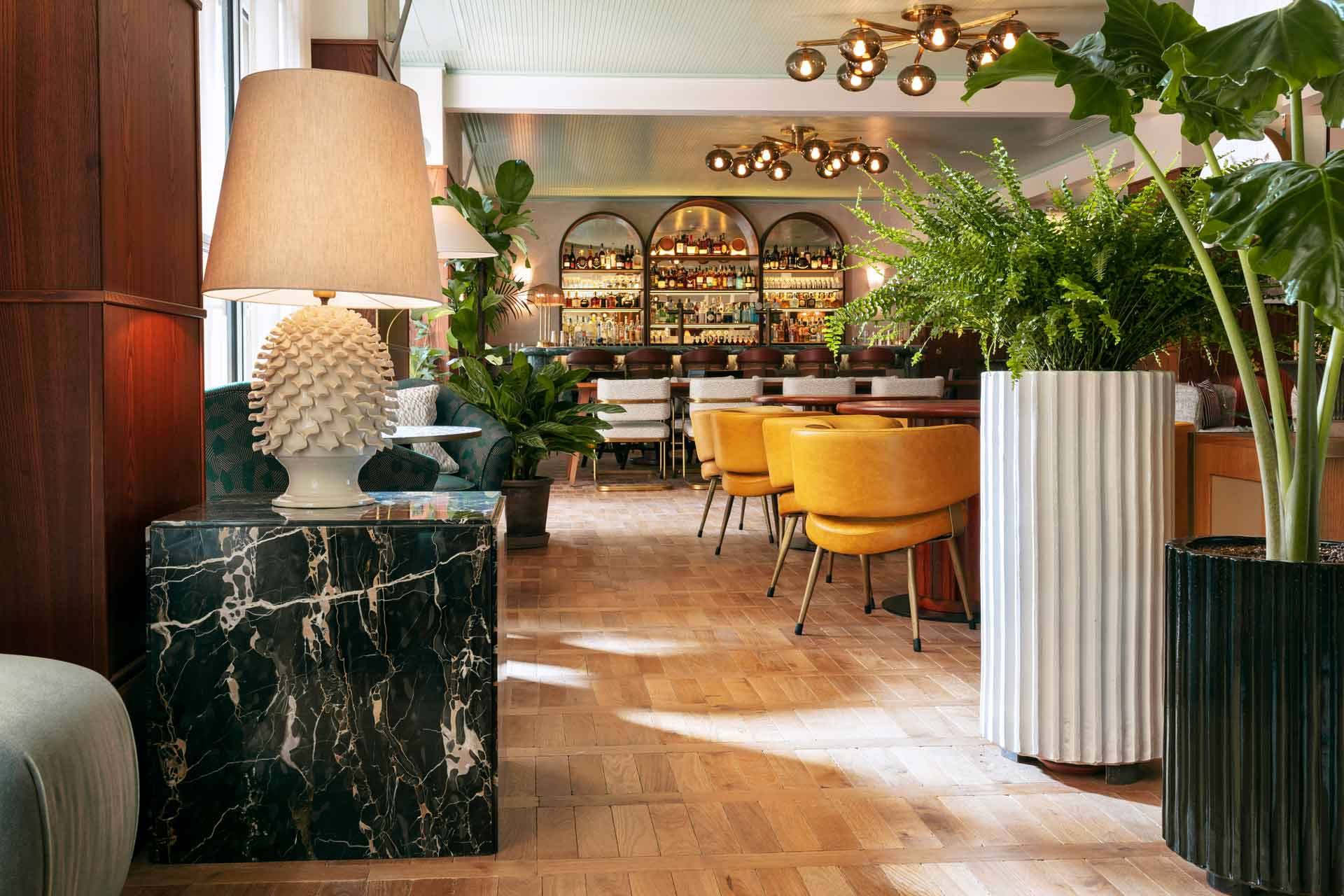 The dusty pink façade has remained largely untouched, whilst inside, the building has been completely reimagined, transformed into a 70s modernist space with a ground floor comprising a large open lobby flooded with natural light: sweeping curved coffee bar and cafe, and a new outdoor terrace.
Local marbles and terrazzos feature throughout the space on table tops and bar  fronts, alongside signature Hoxton design elements like wall panelling and timber floors.
Leading the hotel's F&B options, Cugino is an all-day destination with a farm-to-table ethos, run in collaboration with local restaurant and micro-bakery Marigold. Here, guests and locals can enjoy coffee, freshly baked pastries, breakfast, brunch, casual lunches and Aperitivo in the cafe or on the outdoor terrace.
Breakfast and brunch highlights include freshly baked orange swirls; homemade Cugino granola served with yoghurt and seasonal compote; fried eggs with Tuscan sausage, cannellini beans and homemade ketchup; and for something sweet, toasted brioche with creamed ricotta and strawberry compote.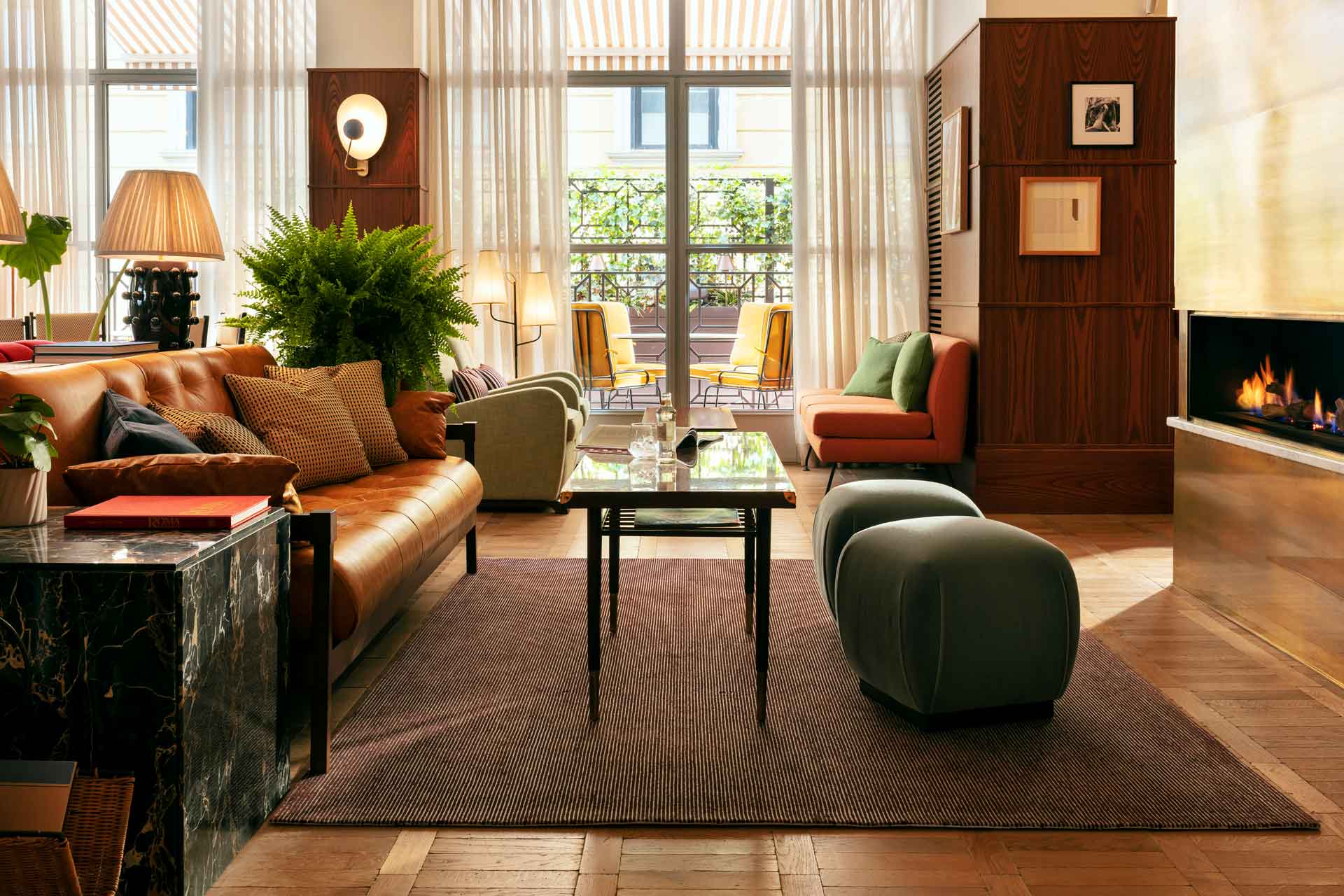 Come evening, Cugino switches into a bar with Aperitivo hour paired with house-made snacks and antipasti before transitioning into a late-night cocktail spot.
Simone De Luca (previously of Soho House, The Punch Room and The London Edition) has curated the cocktail menu, featuring seasonal signature serves and classic cocktails. Come September, the hotel's F&B programme will be complemented by the addition of a second restaurant.
Elsewhere. an all-day menu is available throughout the lobby, including the Hoxtail sandwich; wild black rice bowl with roasted sweet potato, mixed greens, house giardinera and acacia honey citronette; and a friggitelli quesadilla with smoked scamorza, tropea onion  compote and guacamole.
Meanwhile, L'Appartamento, set in the lower ground floor, is a dedicated meeting and events space with five rooms of varying size. Centred around a communal pantry kitchen, each room features timber floors, bold statement  rugs, and vintage Italian accents. This multi-functional space is one that's at the core of every Hoxton and has been created to provide additional space for intimate dining, events and parties.