Method Co.'s Delaware hotel, The Quoin, has added a new cocktail lounge to its F&B selection, a move which marks the hotel's official completion.
Developed in partnership with real estate developer The Buccini/Pollin Group (BPG), the 24-room boutique hotel is a re-imagination of the city's historic Security Trust and Safe Deposit Company building, a two-storey Victorian Romanesque brownstone dating back to 1885.
Three food and beverage concepts operated by Method Co. find home in the hotel, the latest of which is a lower-level cocktail lounge named Simmer Down. The new lounge serves up cocktails developed by Method Co.'s Creative Beverage Directors Jeremy Oertel and Natasha David – a duo who have developed recipes for the likes of NYC's Death & Co and Maison Premiere.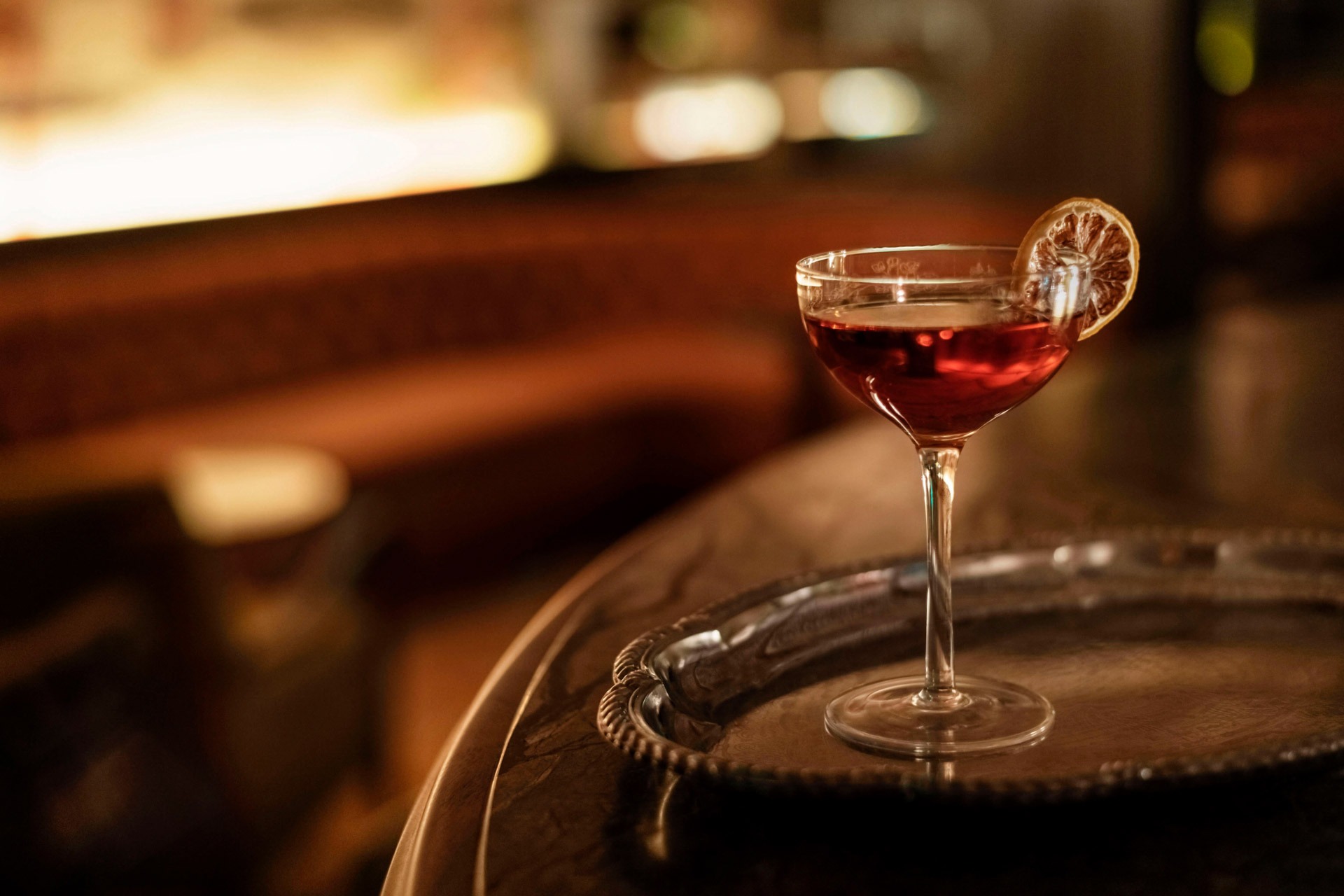 The extensive drinks menu features playful spins on traditional cocktails and signature drinks, including the "Pipe Down" – an unexpected combination of toasted almond-infused scotch, pineapple and South Pacific spices – and the "TLC" – a tequila-based quaff that uses essences of lime, licorice and eucalyptus.
The 53-seat lounge's design was a collaborative effort between Method Co. and Stokes Architecture + Design. Wrapped in a surreal hand-painted mural by Philadelphia-based artist Reverend Michael Alan, the space sees plush rose-coloured mohair banquets trimmed in fringe line the perimeter of the room, and a green marble-topped bar serving as a focal point within the space, while also paying opulent homage to its former use as a bank building.
In addition to Simmer Down, The Quoin is home to a restaurant and bar, which offers woodfired fare inspired by the cuisine of Southern France and Northern Italy, as well as The Rooftop at The Quoin, a spot for relaxed drinks and light fare.
CREDITS
Photography: Courtesy of Matthew Williams