Designer James Thurstan Waterworth joins forces with hospitality entrepreneur Andrew Kelly to create a country inn that blends old with new, writes Jenna Campbell.
When the bells of All Saints' Church in the village of Maiden Bradley fall silent for the evening, the bellringers head straight to The Bradley Hare, such has the 12-key hotel and restaurant ingratiated itself into the tight-knit community.
Created for both locals and visitor alike, The Bradley Hare – formerly The Somerset Arms – is a design-led retreat featuring elegantly appointed rooms (seven in the main house and a further five in the adjacent Coach House), a traditional pub-style dining area, an intimate private dining space named Skittle Alley and, uniquely for a country inn, The Potting Shed – a boutique spa nestled in the walled gardens that form part of the historic grounds of the Duchy of Somerset's estate.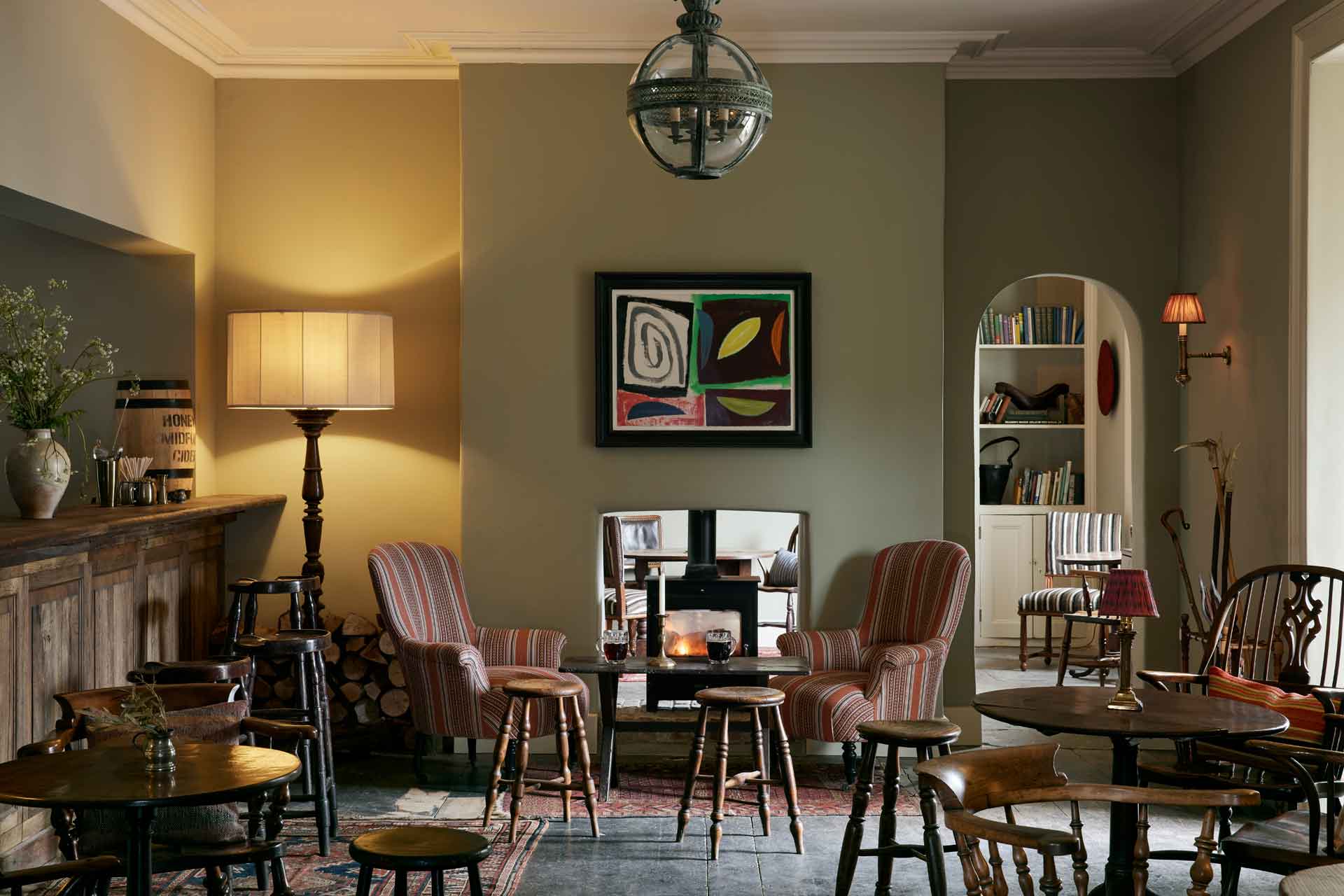 The project was born out of a collaboration of minds; in conjunction with the Duchy of Somerset's estate, James Thurstan Waterworth, previously European Design Director for Soho House, joined forces with hospitality entrepreneur Andrew Kelly to create a welcoming country inn that is at the heart of the village and the community. "James and I have been friends for a long time and I have always wanted to do a project with him," reflects Kelly. "This one came together from a wonderful weekend spent with Sebastian [Lord Seymour] in Maiden Bradley, where I asked about the then Somerset Arms. Sebastian mentioned his desire to bring it back in hand and I demanded the opportunity to do this with him. On my return to London, I was having a pint with James and he immediately insisted that he be responsible for the design and so The Bradley Hare was born."
The traditional building of Victorian heritage and Georgian proportions takes its name from the priory for maidens founded in the 12th century and has been designed by Thurstan to unite the history of the pub with contemporary details to create a warm and homely space. "It had a natural energy and we wanted to create an environment that is comfortable for locals and hotel guests but also practical enough for wellies and dogs," reflects Thurstan Waterworth.
Welcoming guests through manicured gardens and into the traditional pub space – characterised by antique chairs and tables set around a main bar – the room then flows through to a casual lounge-style seating and dining area, aptly named the snug. "We wanted the F&B areas to feel incredibly familiar to guests coming in," notes Thurstan Waterworth, who has personally sourced many of the antique furnishings and traditionally framed artwork to balance the heritage of the building with a contemporary vision. "There was a lot of work in the design process, but by using comfortable antique chairs and old dining tables and by opening up the fireplaces whilst using warm tones and the occasional pop of colour in fabrics, it creates a warm and welcoming environment."
Larger gatherings are catered for in Skittle Alley, the private dining venue that features reclaimed Victorian pine flooring to match that of the pub and uses a colour scheme and furniture that can be easily interchanged. "The inspiration behind it was to recreate the original Skittle Alley, which was located in what is now the Coach House, so it was important to practically incorporate the size of that," explains Thurstan Waterworth.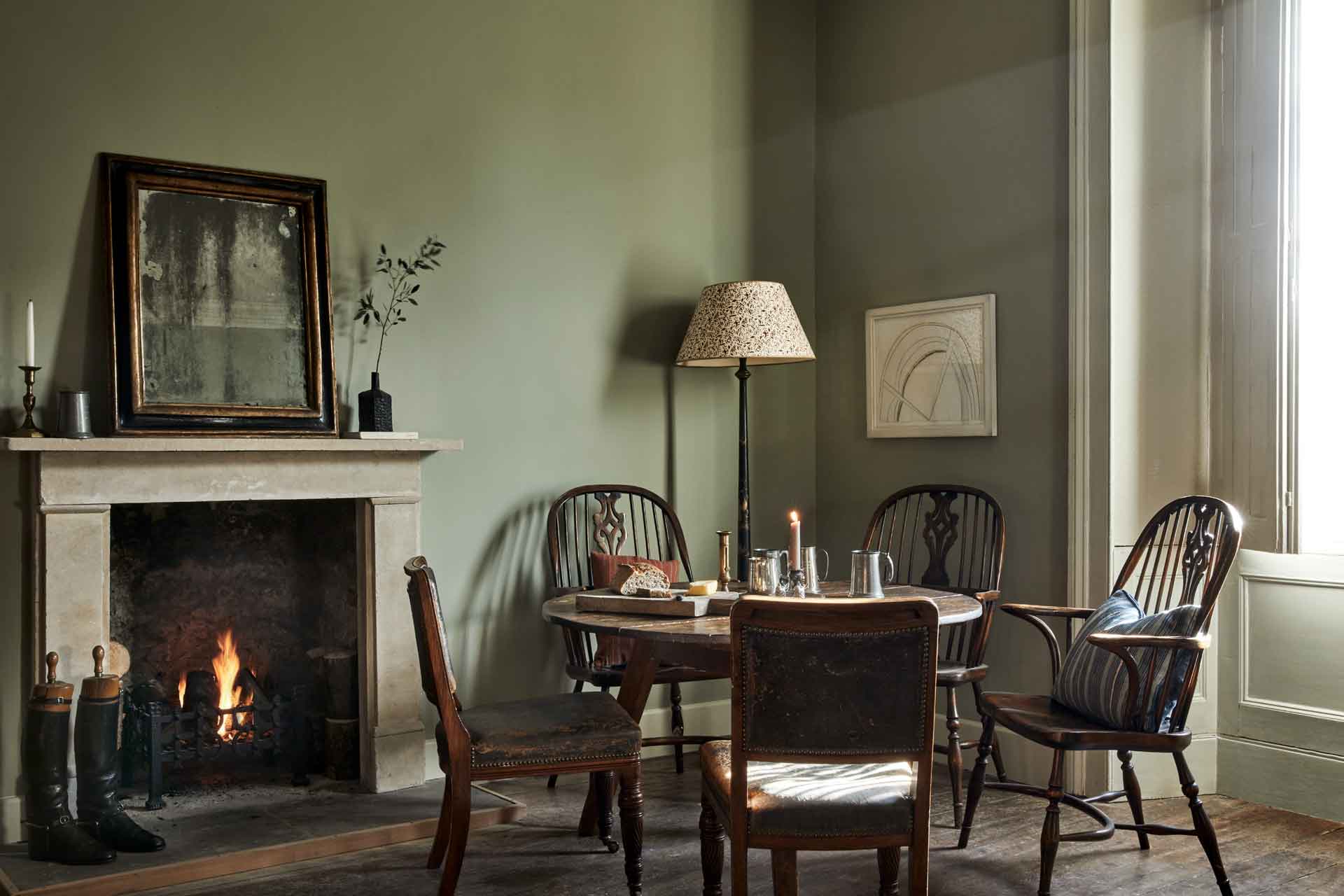 The humble magic of The Bradley Hare extends into the surrounding community and its commitment to local sourcing, from the custom-made signage produced by a neighbouring craftsman to the culinary experience, guided by a zero-waste philosophy, characterised by local and seasonal ingredients. At all possible junctures the boutique bolthole seeks to root itself firmly in the locale.
Serving up pub classics with contemporary flair as well as a more refined à la carte offering, menus are ever-changing, adapting to the seasons and the availability of produce from nearby greengrocers, fishmongers, butchers and even its own game dealer. Seasonal starters range from corn ribs with chipotle aioli and lime to burrata, with Isle of Wight tomato, nectarine and basil, to simple plates of saucisson with rocket and pickles. Though constantly evolving, guests can also expect comforting mains ranging from beef burger with Ogleshield cheese – Somerset's equivalent to raclette – to carrot schnitzel with sunflower seed hummus, accompanied by sides of like crispy potatoes topped with truffle and Berkswell cheese.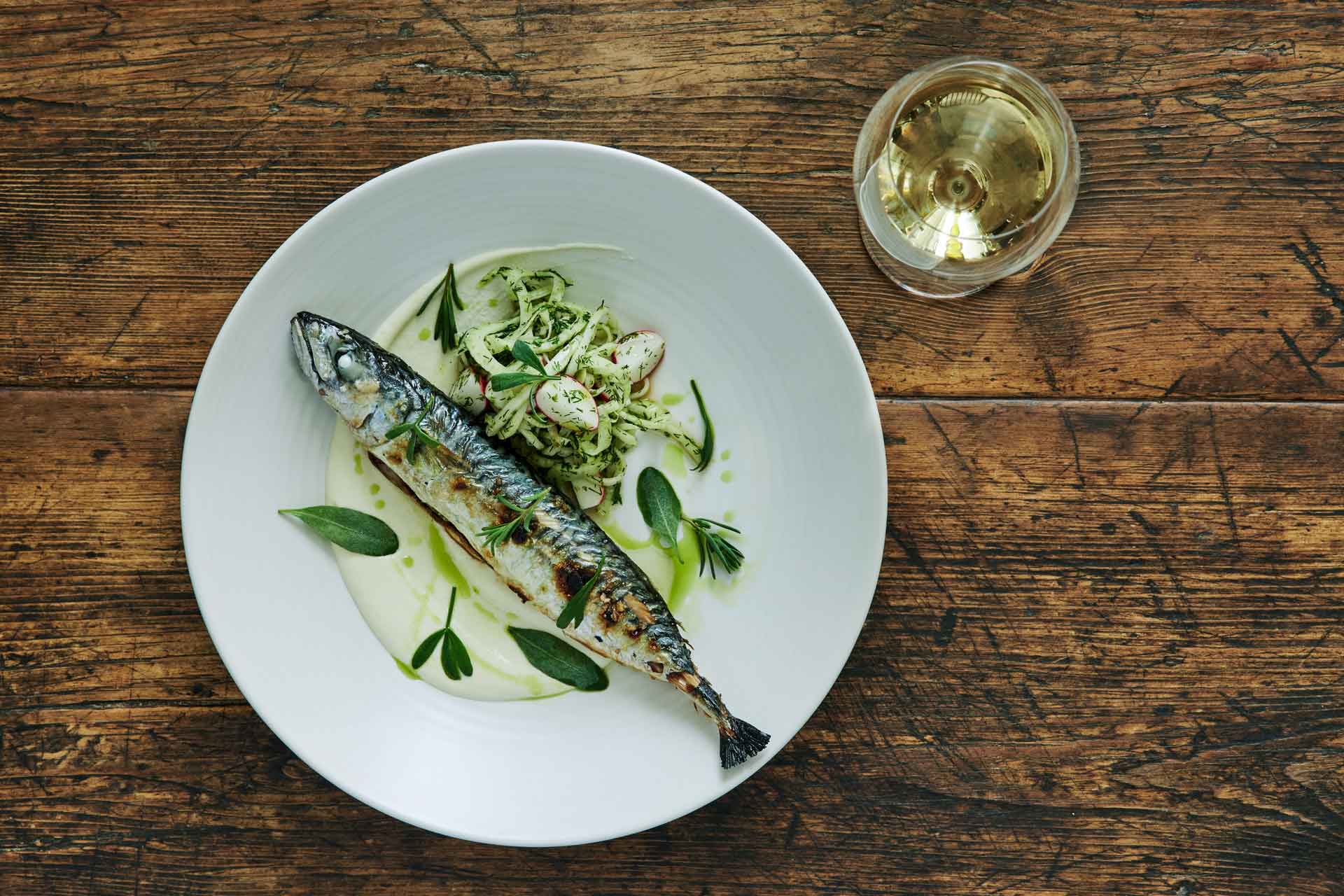 Some of the kitchen's vegetables, herbs and botanicals are also sourced from the village's community garden, located just a short walk from the hotel. "Sustainability is incredibly important. If we are to reduce our ever-spiralling impact on our planet then we must reduce wasteful consumption and close the loop" says Kelly. "I strongly believe that if the restaurant industry can set an example and show that it is possible to live well without destroying our habitat, the majority of consumers will not be far behind."
Furthering the hotel's culinary ethos, the drinks offering features a variety of local brews including Butcombe Brewery and The Wild Beer Company, as well as eclectic wines and creative cocktails that incorporate ingredients from the Maiden Bradley allotment, and come breakfast, fresh juices and hot beverages made from a La Marzocco coffee machine.
Resisting the allure of passing trends, The Bradley Hare has been designed to stand the test of time – readily welcoming guests to share in the carefully designed space and locally driven culinary experience. "I don't think we are re-inventing anything," concludes Kelly. "We are just trying to deliver food and service that we strongly believe in, in a beautiful part of the country with some exceptional ingredients right on our doorstep."
IN A BITE
Owner: Dalrymple Investments, Thurstan Design
Landlord: Duchy of Somerset
Operator:Andrew Kelly
Architecture: Charles Louwerse
Interior Design: Thurstan Design
General Manager: Ben Jones
Assistant General Manager: Daisy Barton
Head Chef: Johnny Murphy
F&B Manager: Luke Thompson 
Bar Manager: Dave Partington
Front-of-House Catering Equipment: La Marzocco 
www.thebradleyhare.co.uk
CREDITS:
Words: Jenna Campbell
Photography: Martin Morrell
Issue: Supper 25