Simon Rogan opened L'Enclume in Cartmel, Cumbria in 2002. Voted the Best Restaurant in the UK by the Good Food Guide in 2014, it has held two Michelin stars since 2012. In June 2011 he opened Roganic, a two-year pop-up restaurant in Marylebone in London. In March 2013 he re-launched The French at the Midland Hotel in Manchester, where, in September of the same year, he opened the more casual Mr Cooper's House & Garden. In May 2014 he opened in London with Fera at Claridge's, which quickly gained a Michelin star. In December 2015 he added Aulis, a test kitchen and private dining room, to his Claridge's operation.   
On launching Fera…
"The first year was pretty tough. There was a lot of hype and a lot of expectations ahead of opening. There were quite a few people that came in and wanted to see it fall flat on its face. There was a lot of lazy journalism, with people comparing it to L'Enclume and saying 'Don't go to Fera, go to L'Enclume because it's better'. Well of course it was better, I'd put my heart and soul into L'Enclume over a number of years and this is a new project. L'Enclume is a tiny, highly specialised dreamy little place where people are going to be engrossed in what they are eating. When we started at Claridge's it became clear that the dream of 120 people having tasting menus was never going to happen and that we needed to have a really strong a la carte. This is a different product for a different audience with a different feeling, although the essence of our principles is still there in things like the ingredients we use."
On the challenges of opening in Claridge's…
"There are the numbers – I've never done numbers like this or been in control of so many staff before, so it was always going to take a bit of time to bed down. There's nothing that can prepare you for an opening of this size, in Mayfair, in a hotel as famous as this.
Any new opening is tough regardless of where it is but somewhere as prestigious as this was – and is – a special situation. It's taken a while to get to where we want because of the size of the place. It is a huge operation not just a little 60-cover restaurant like L'Enclume with 18 chefs in the kitchen, where if one goes we just get another one in. We're doing 100 to 150 covers, which is a lot for the kind of product that we're trying to deliver.
On assembling the right team…
"When you open you build a team that you think is going to do the job and it doesn't always work out the way you want it to. At Fera we didn't have quite the right team in place when we opened. A lot of people are sold by the romantic notion of being involved in a project like this and think everything is going to be beautiful. Then reality sets in and they realise the hard work that's required and the standards that are needed. You get a lot of 'I didn't really sign up for this'. Our team of over 40 chefs was quickly whittled down to around 20 – which for a 7-day operation, 365-days-a-year, meant that we struggled for a while. This restaurant never shuts down because of the hotel. It's taken a while to build the right team and now we're almost up to full strength. Now we can feel the consistency and the atmosphere improving. The people that work with us now really want to be here and feel privileged to be here. Once you get that into the kitchen, there's nothing you can't achieve."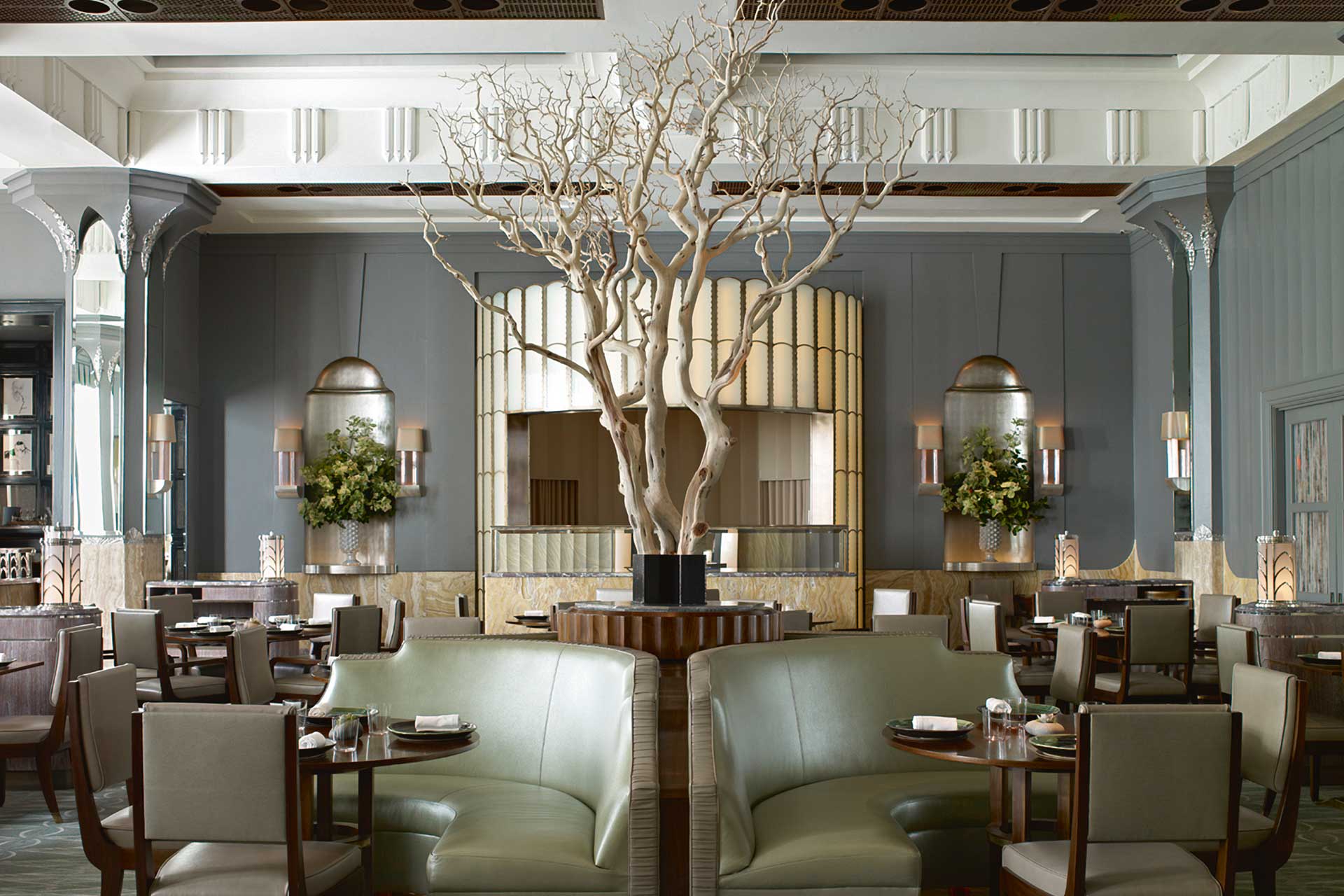 On how kitchens are changing…
"A year in at Fera we made a few decisions about the way that we structured the kitchen; going down to a four-day week and getting the right team in place to operate that system to make sure that we had a happy motivated team. For a long time the financial implications have held chefs back from making those changes. Now we're starting to realise that you need to spend a little bit more to get the best out of people. Young chefs used to work their arses off for very little to learn from the best chefs to produce an amazing product – but that's not enough anymore. You now need to have to offer an amazing product, the right pay and a good quality of life. You're only as good as the people that work around you."
On his experience of providing accommodation at L'Enclume…
"We started off with seven rooms, ended up with 18 at one stage and then we pulled it back slightly by making smaller rooms bigger, so now we have 16. We could do with a few more rooms but that number works for us. We're small scale and only have to look after a few guests but that experience has helped me appreciate a lot more what's required at hotels like Claridge's, where they have around 200 rooms, and the Midland, where they have more than 300."
On adjusting to working with hotels…
"The main difference is that I'm not the sole decision maker. At L'Enclume if we decide we want something, we just get on with it and we move quickly. We normally make the right decision, but we have made a few naff decisions that we've learnt from. Whether it's furniture we've bought or the colour we've painted a room. Working with hotels things move at a slower pace and sometimes you feel like you're having a meeting, about a meeting, about a meeting but generally you get the best result in the end. People often see procedure as a negative thing but working with hotels has definitely rubbed off on me and I have grown as a businessman. My company is now better run and more profitable as a result."
On how his hotel deals are structured…
"Although they are very different hotels in different cities, in many ways the basic set up is identical. The Midland is a busy city centre hotel, it's more of a business hotel and Claridge's is about world-class luxury at a famous address. It's demanding working with two different brands and two different management companies but I'm really thankful and lucky that I'm working with two great General Managers. Both are a partnership between the respective hotel and my management company, so they employ all the staff, deal with the HR, the capital expenditure and, along with a salary, I am rewarded by results and profit margins."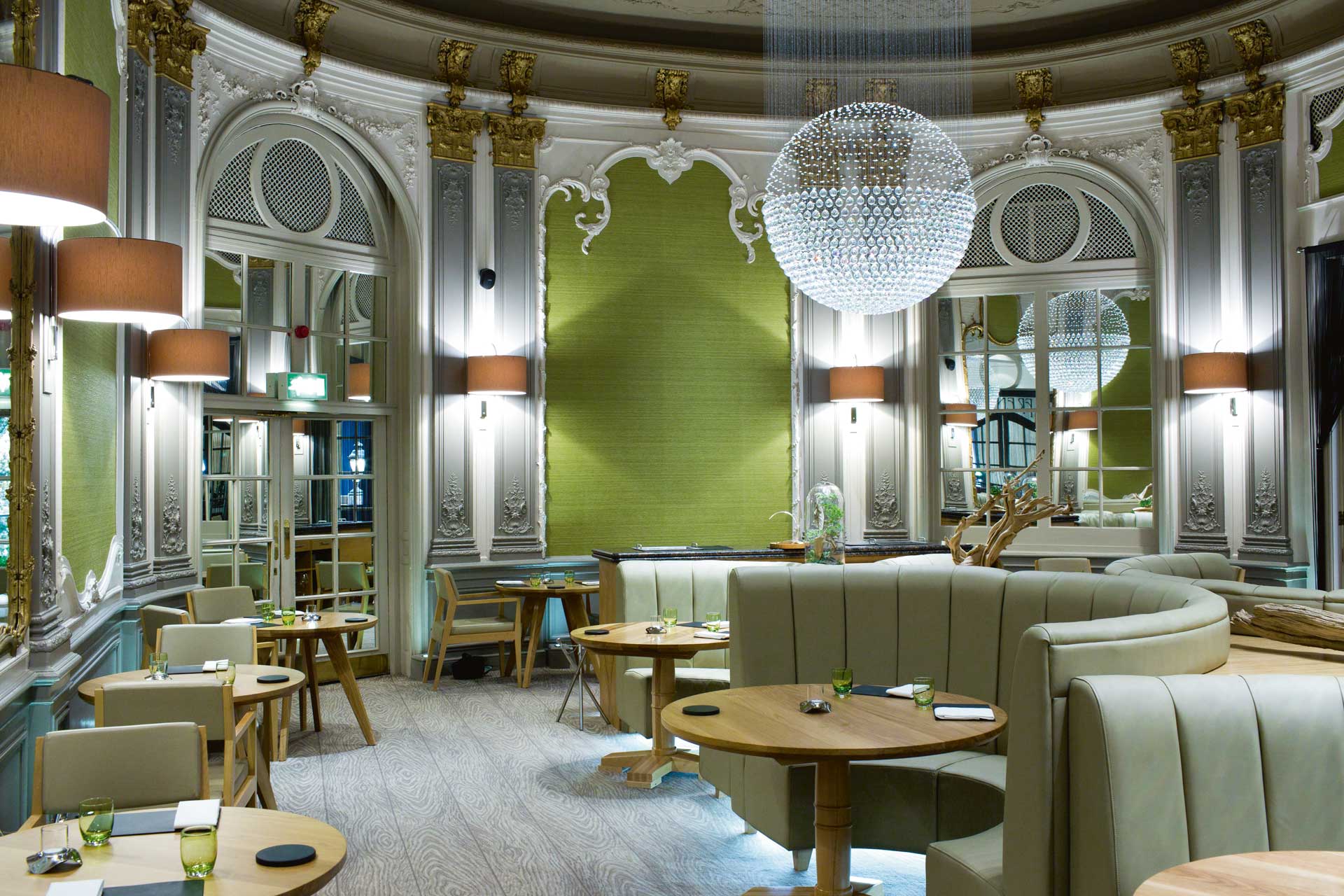 On his Cartmel Valley farm…
"The farm is a money pit. We've got 13 acres and we're now utilising all of it, which wasn't the case at the beginning. We rent the land but we constantly have to upgrade the infrastructure to get the most out of it. The more polytunnels we put in, the more electricity we need and the more water we need. It's a constant learning experience but we can't ever stop. We need to keep it going because the farm – and using the produce from it – has become our thing. There's this constant investment going on behind the scenes and working with the Midland and Claridge's is what pays for it. The money I earn is not going into my pocket."
On first popping-up in London… 
"Roganic gave us a shop window in London and gave us an idea of how well we could be received. We were looking for a permanent London location and the estate agent showed us the site and said, 'you can come in with no premium and low rent. Do you fancy it for a year?' At the beginning I wasn't sure about it. But I thought about it on the train back from London to Cartmel and three hours later I decided it was a brilliant idea. It was a low-risk £50K investment and we got two years out of it in the end. That funny little place now has a legendary status."    
On restructuring the way he works…
"I've now got a strong development team behind me working on menu development across the four restaurants. They're not directly connected to the day-to-day running of any of the restaurants, they're just coming up with new dishes and ideas, which takes a lot of pressure off me and frees my mind."
On being star-struck…
"The clientele at Claridge's are amazing. The people that I've had through the door that have walked through that kitchen and shook my hand… I don't really get star-struck but to have Liam Gallagher in the kitchen having a crack at me was a special moment. He had the works, the full tasting menu. He's a right foodie. In Manchester we get a lot of soap stars and footballers. The celebrity thing is new to me, we don't really get many at L'Enclume."
CREDITS
Magazine: Supper 1