A 'rising star' of the French culinary scene, Amaury Bouhours – the new executive chef at Parisian hotel Le Meurice who oversees both its two Michelin-starred Restaurant le Meurice Alain Ducasse and Restaurant Le Dalí – has been described by his mentor, acclaimed chef Alain Ducasse as "embodying "a youthful outlook and fresh approach to 'Essential cuisine' with a passion for authentic flavours and the excellence of contemporary French gastronomy".
Beginning his career at Le Louis XV in Monaco, he then went on to work for Alain Ducasse restaurants around Paris, including Alain Ducasse au Plaza Athénée, before joining Le Meurice as chef de cuisine under Jocelyn Herland. 
At a particularly exiting time for Parisian dining, when several young and promising French chefs including Bouhours, are generating a buzz, the new executive chef is serving up a new take on French 'haute cuisine' – light, subtle and more sustainable offering, with 95% of produce locally sourced.
We recently caught up with the chef to find out about his new culinary direction for the hotel, the importance of sustainability in the kitchen and the future of fine dining in Paris.
---
Since taking up the role of executive chef last year, what have you done to personally shape the hotel's culinary direction?
The sourcing of the products has probably been the most significant change I've made. I want to give my support to our French growers, breeders, fishermen who do such great work each day. I also pay a great deal of attention to the season and the quality of the products – I want to offer a real moment of gastronomy.
How would you describe your take on French cuisine?
I would describe my cooking style as French, modern, seasonal, and focused on respectfully sourced produce. I like to cook simple dishes that you put on the table and share with your friends and family – a roast chicken, a whole seabream, lamb. I also like to use olive oil in my cooking – it's my favourite ingredient and I think it's also the most versatile.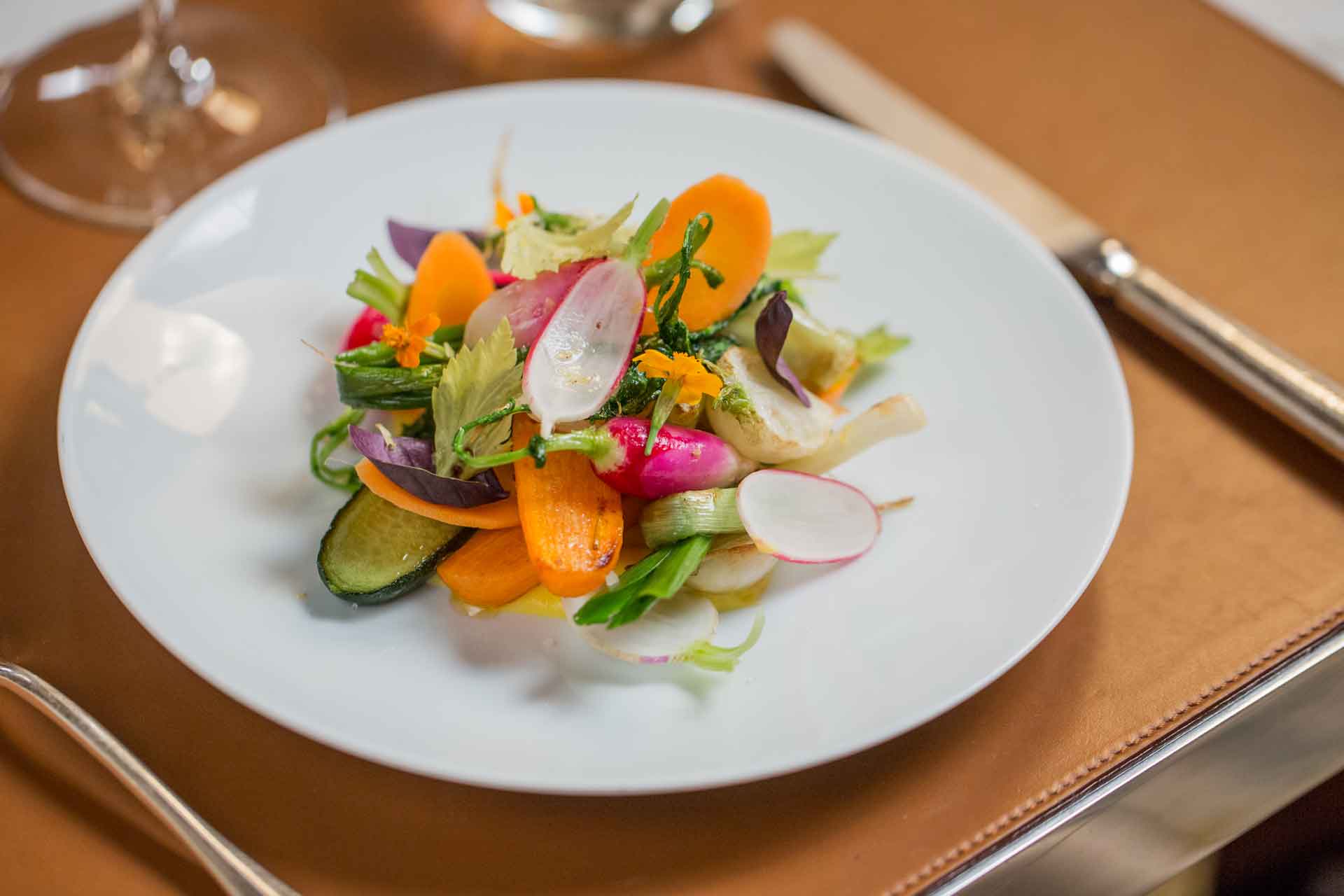 Can you tell us more about why rooting the hotel's menus in the locale is important to you?
Cooking with local ingredients allows me to ensure that the products are fresh and seasonal. It also means I'm able to meet the producers, discover new products, and of course see and test the quality of the products before I cook them. Using local ingredients also means supporting the local economy, which is important to me.
How important is sustainability in your culinary approach and how will you reflect this across the hotel's dining venues?
Sustainability and the quality of products is very important to me. You can be the best cook but if the raw materials aren't carefully sourced, your dish won't taste the same. I have a great deal of respect for the products I use and their suppliers, which I demonstrate by highlighting them in my dishes.
How did working under the guidance of Alain Ducasse shape you as a chef?
In the world of gastronomy, Alain Ducasse is a pioneer in terms of the respectful and qualitative sourcing of raw materials and the importance of seasonality. He was one of the first chefs who highlighted the chef's role to play in terms of sustainability. This vision has deeply influenced my cooking style. Working with Alain Ducasse also means being constantly working to improve yourself and always trying to go above your limits.
What lessons have you taken forward from your previous chef positions?
I've had the chance to progress within the Alain Ducasse group, under his vision of cooking sustainably – so all the chefs I have worked for have had the same standards in terms of the quality of produce, sourcing, and respect towards seasonality. With Alain Ducasse's input, they've always tried to exceed expectations and that's something I retained from my experiences. I also had the chance to work with chefs who trusted in their teams, which is something I do now – communication is key.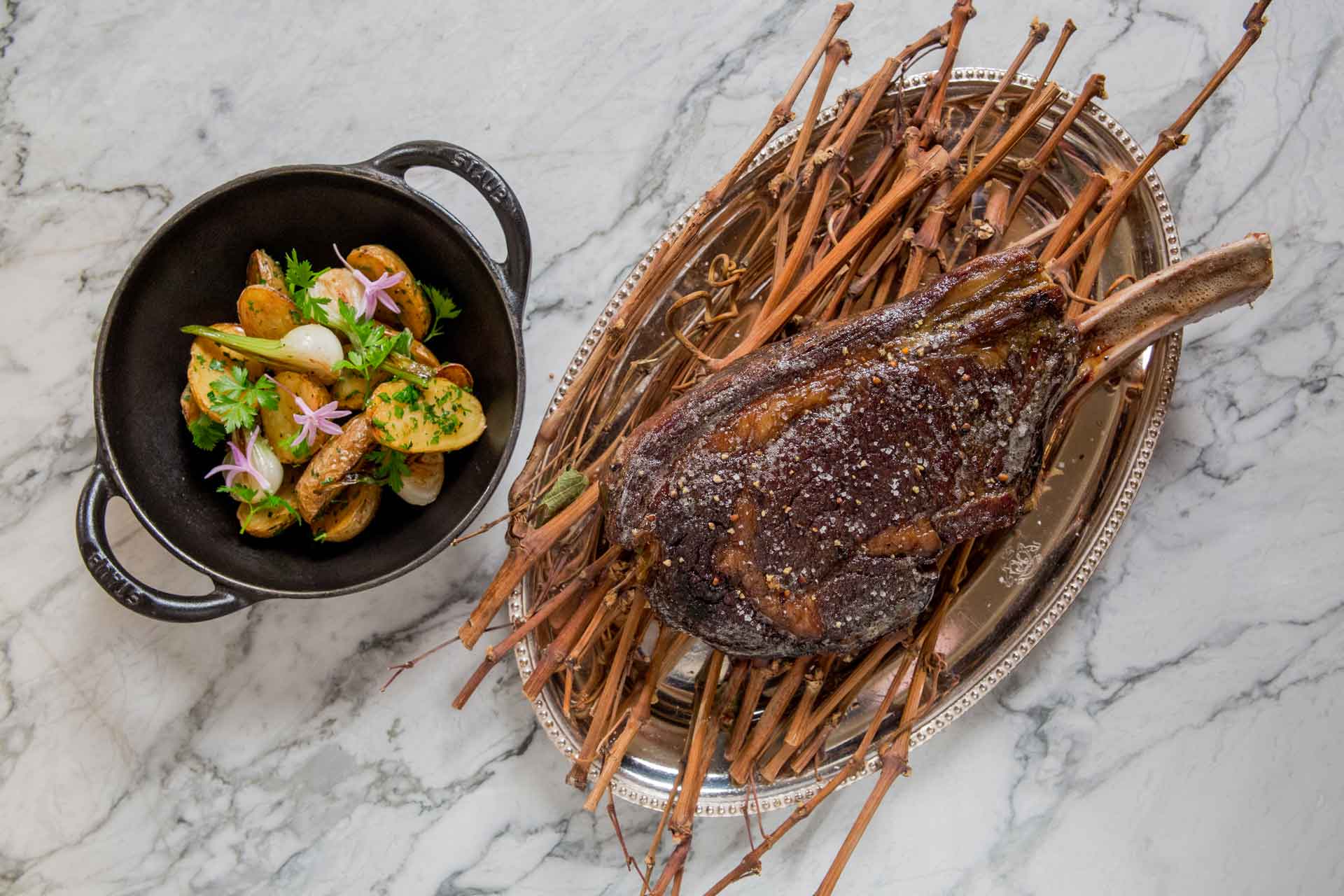 Why is the gastronomy scene in Paris so exciting right now?
The gastronomic scene in Paris is so versatile, you can find every type of restaurant, it never gets boring. Paris is a talent pool.
What can visitors to the hotel expect in terms of dining experiences?
When guests come to my restaurants, I want them to enjoy the real taste of the products. Sometimes there are ingredients you didn't like when you were a child. I want guests to re-familiarise themselves with these products, or other unusual products, by experiencing them in different textures and visual presentations.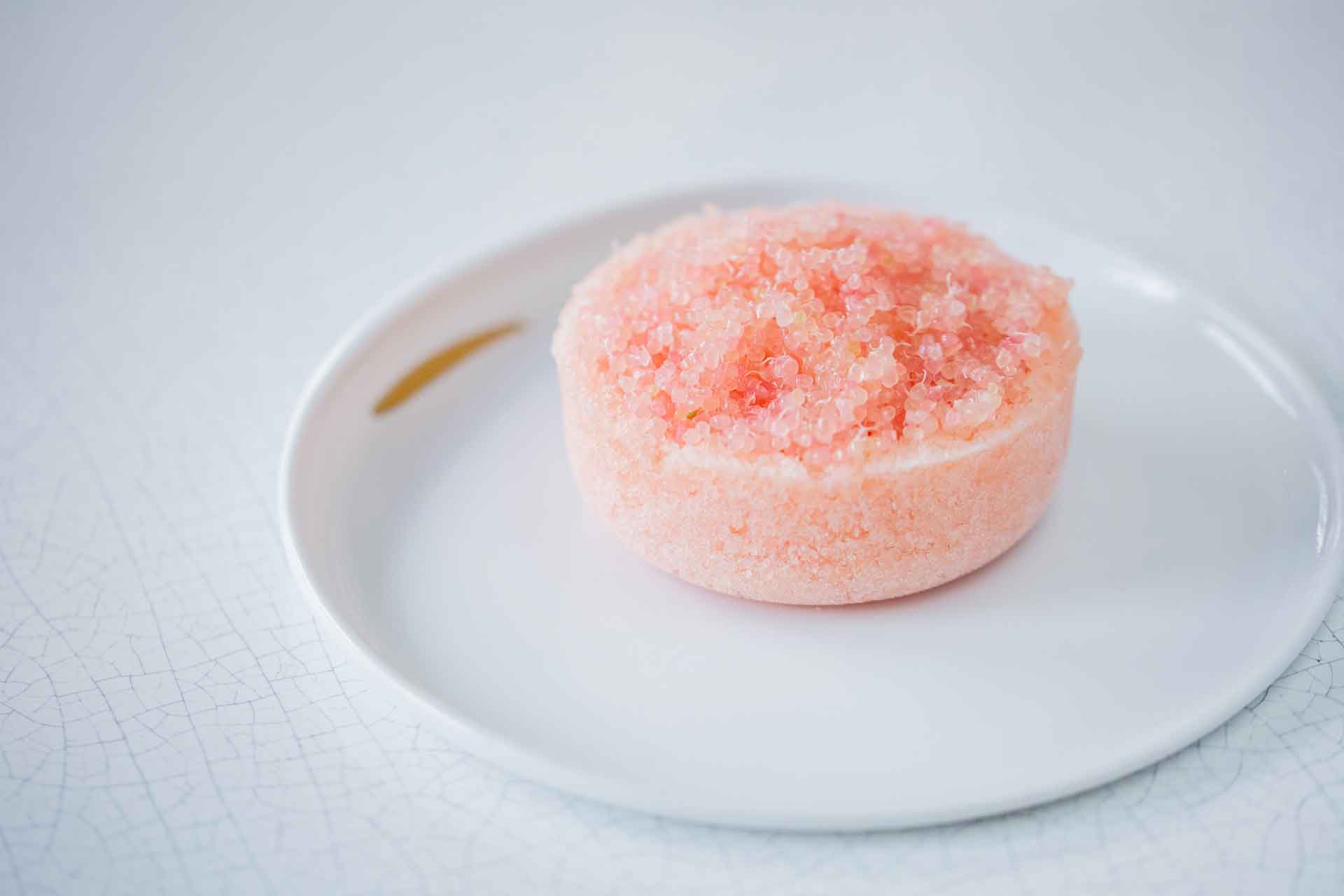 Who amongst your contemporaries do you admire and why?
I really admire chef Christophe Santaigne, who I worked with during my time at Hôtel Plaza Athénée. Firstly, because he was the first chef who gave me the chance and pushed me to develop my style. Secondly, because I really like his approach to cooking, again focused on the product, the taste and the desire to offer guests a moment of true pleasure.
If you're eating out in Paris, where do you like to visit?
I don't really like saying I have a favourite restaurant, because I'm always on the lookout for new restaurants to discover. However, I really like the Michelin-starred restaurant Rooster in the 17th district – chef Frédéric Duca is an incredible chef.