Rosendale Design, founded in 2014 by Dale Atkinson, is one of the UK's leading, award-winning Interior Architecture Studios. The studio specialises in the design and management of luxury hospitality, retail and residential projects.
Complemented by a rich history of working with celebrity chefs, restaurateurs, hoteliers and property developers, Rosendale Design is a multidisciplinary studio that caters to all aspects of design from interiors through to furniture, lighting and procurement.
Opening this spring, Mykonos Social by Jason Atherton is the latest addition to Rosendale Design's portfolio, which includes The Stafford London; Ben Tish's Sicilian-inspired restaurant Norma; Burgundy-focused restaurant Cabotte, run by Master Sommeliers Gearoid Devaney and Xavier Rousset; and prestigious global projects in Mumbai, Doha, St. Moritz and Saudi Arabia. 2021 will also see Rosendale Design launch hotly anticipated Japanese Steak House, ARAGAWA in Mayfair, alongside Mathura by Chef Atul Kochhar at the Grade II*-listed Westminster Fire Station.
As the studio prepares to unveil its latest projects, Supper sits down with founder Dale Atkinson to discuss the challenges presented by the pandemic, the evolution of design and next steps.
---
How would you describe Rosendale's approach to design? 
We have always strived to achieve projects that are refined and timeless. When a project is handed over we do not want it to look of a time or like it's following trends. Ideally the project looks as though it has already been there for a few years.
Most importantly, we treat each project individually, we want it to reflect the client. Whether it be a hotel, a restaurant or a residential project, we get to know the client and their team. Each client and each project has a story to tell. For example, at The American Bar at The Stafford, in St James, we researched the hotel's fabled history and close affiliation with the Canadian and American troops. So when we designed the space the fabric wallcovering is references past military uniforms.
Another example would be at Norma, a Sicilian restaurant, in Fitzrovia, we realised that there was a wealth of arabesque architectural influences. We really wanted to celebrate this as there is a very generalised perception of what Italian restaurants look like. The zelige wall tiles that we had handmade in morocco are actually derived from the Cathedrale Monreale in Palermo. In short, we feel that with a strong bedrock of research our designs allow us to create a personalised narrative which we feel sets us and our projects apart from our competitors.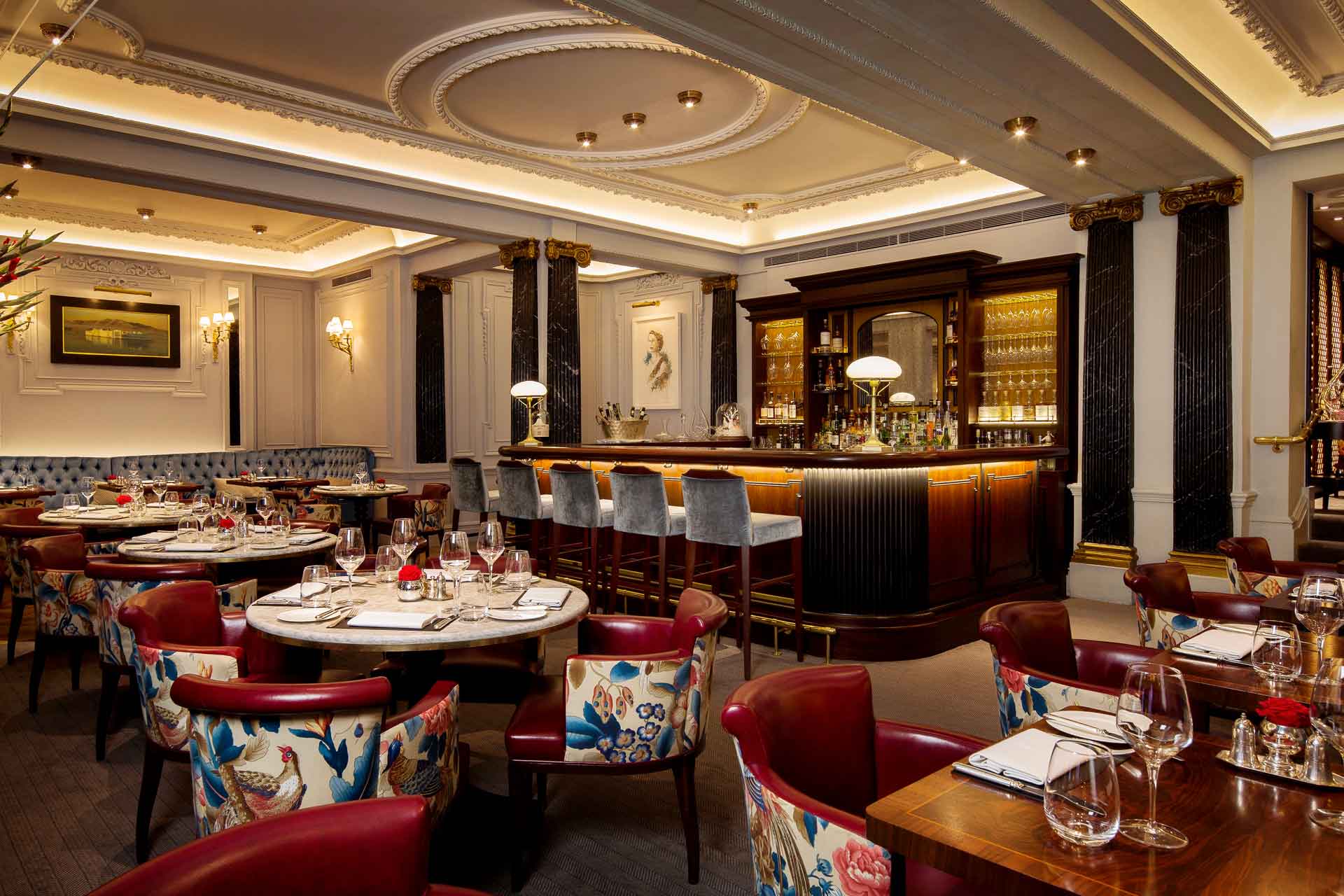 Can you tell us about your work on The Stafford Hotel's F&B spaces? 
Award-winning The Game Bird was the first project for Rosendale Design at The Stafford. The restaurant opened in 2017 and was the precursor to what would become a close relationship between the hotel and the design studio. After receiving glowing plaudits, we revitalised the illustrious American Bar, one of the longest surviving American Bars in London. These acclaimed projects were followed by the 2020 debut of The Stafford Park Suite, and the newly refurbished 4th and 5th-floor main house rooms.
How has Rosendale Design responded to the challenges presented by the pandemic?
We have been very fortunate in that we are working internationally. It seems that between Europe and places like the Middle East or Asia, the pandemic waves have alternated or in some cases the restrictions have not been as heavy as they are here in the UK, so we have managed to maintain a steady flow of projects. Of course, it has not been the same as before, I think the uncertainty of the first lockdown was very worrying as everything seemed to stop. We had hotel work that was already on site and we knew that it would pick up again once the lockdown was lifted.
Because we are a relatively tight group, and my team are very talented, we were able to navigate it by also taking on work from the burgeoning residential sector. I think the pandemic, although we hope it is a once in a lifetime experience, taught us that being hospitality led and working on only hotels and restaurants was not ideal, we have now diversified our portfolio in hopes that this will future proof ourselves against any future unforeseeable events.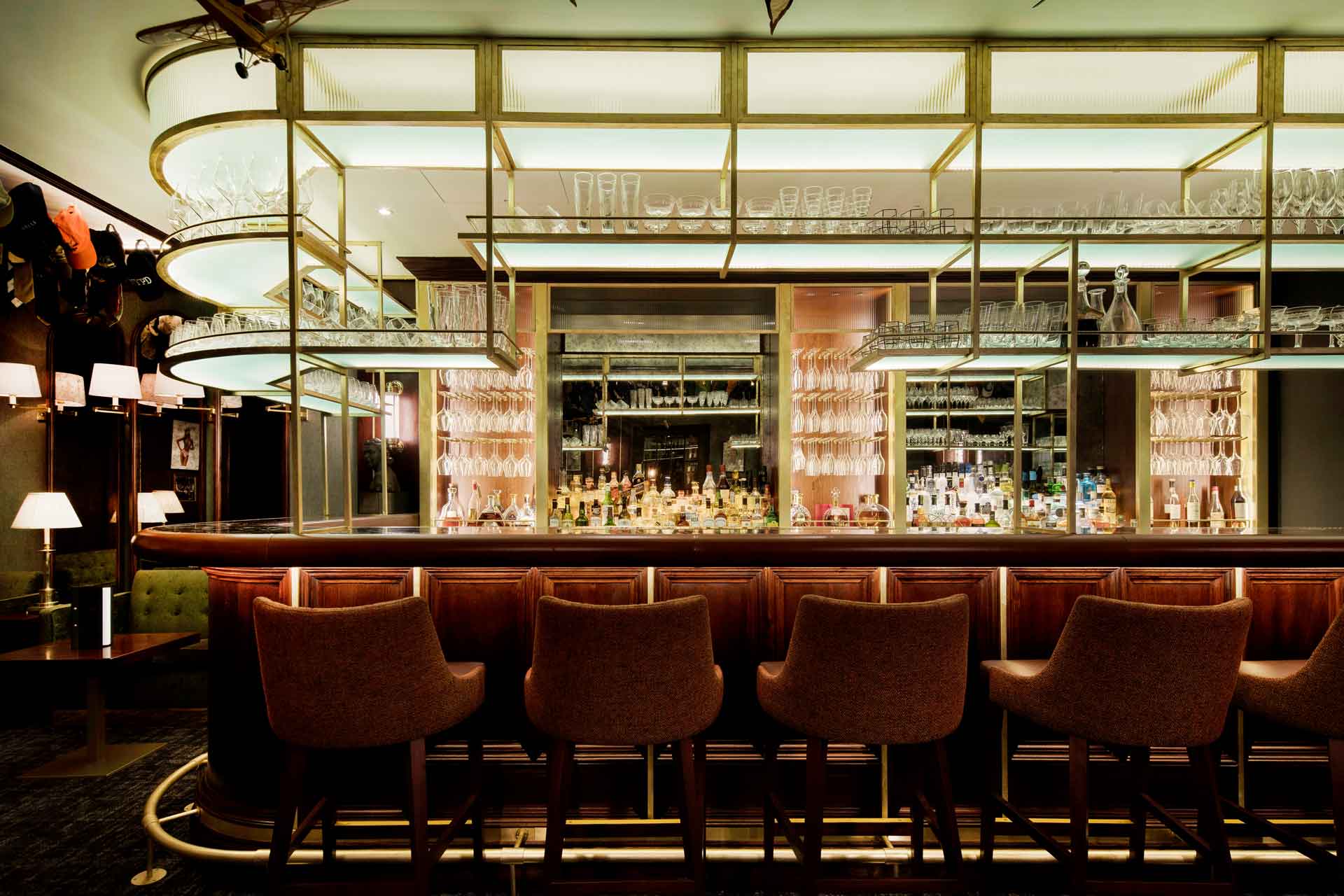 What are hoteliers and restauranteurs looking for in order to future-proof their dining and drinking spaces? 
We are seeing a surge in people heading to the countryside and escaping the city for short breaks. People currently feel safer in rural areas and I think that this will be a trend that holds for quite some time. But there will always be a market for the city. We are viewing many sites with clients in the city and here the two aspects that have shot to the top of their wish-lists are terraces and outdoor spaces, and failing that, a large glazed and openable frontage, allowing as much fresh air into the space which allows designers to play with the transition from outside to in.
The outdoor spaces will be key for many businesses in building the confidence of the public and enticing them back out. I do hope that we will see a continuation of the relaxation of the pavement licenses as not all businesses boast external spaces, and this will help those have the best chance possible coming out of this pandemic.
Hotels are also going to need to at least feel more spacious. As humans we crave interaction, this will never change, but the industry will need to give confidence back to its clientele especially those in the city centres. We are hopefully coming to the end of this pandemic so it is very much a case of taking it day by day but there is no doubt that people have reconnected to the great outdoors, which in itself is providing new opportunities.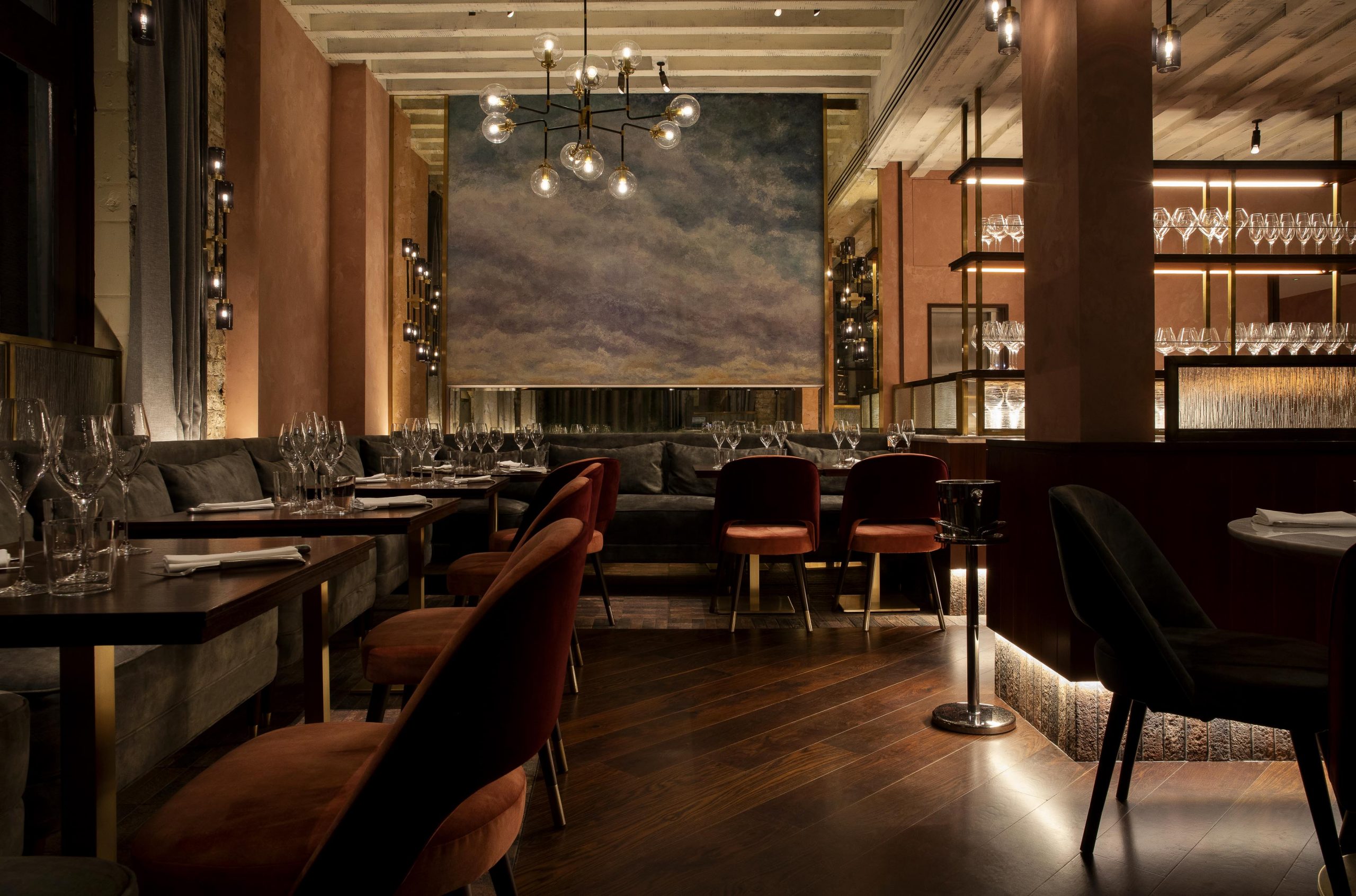 What can we expect from your project with Mykonos Social and Jason Atherton when it opens later this spring? 
We are proud of our relationship with Jason and his family and so we are always striving to improve with every project we collaborate with him. He loves the design process and being involved which is great. Over the years we have developed a great synergy that I feel allows us to have great insight to his preferences which helps to streamline the process to a certain degree.
But Mykonos Social will be very different to our other projects, which makes it very exciting. Normally we are concentrating on the interiors, whereas here it is all about the al fresco dining terrace that boasts the most stunning views over Ornos Bay.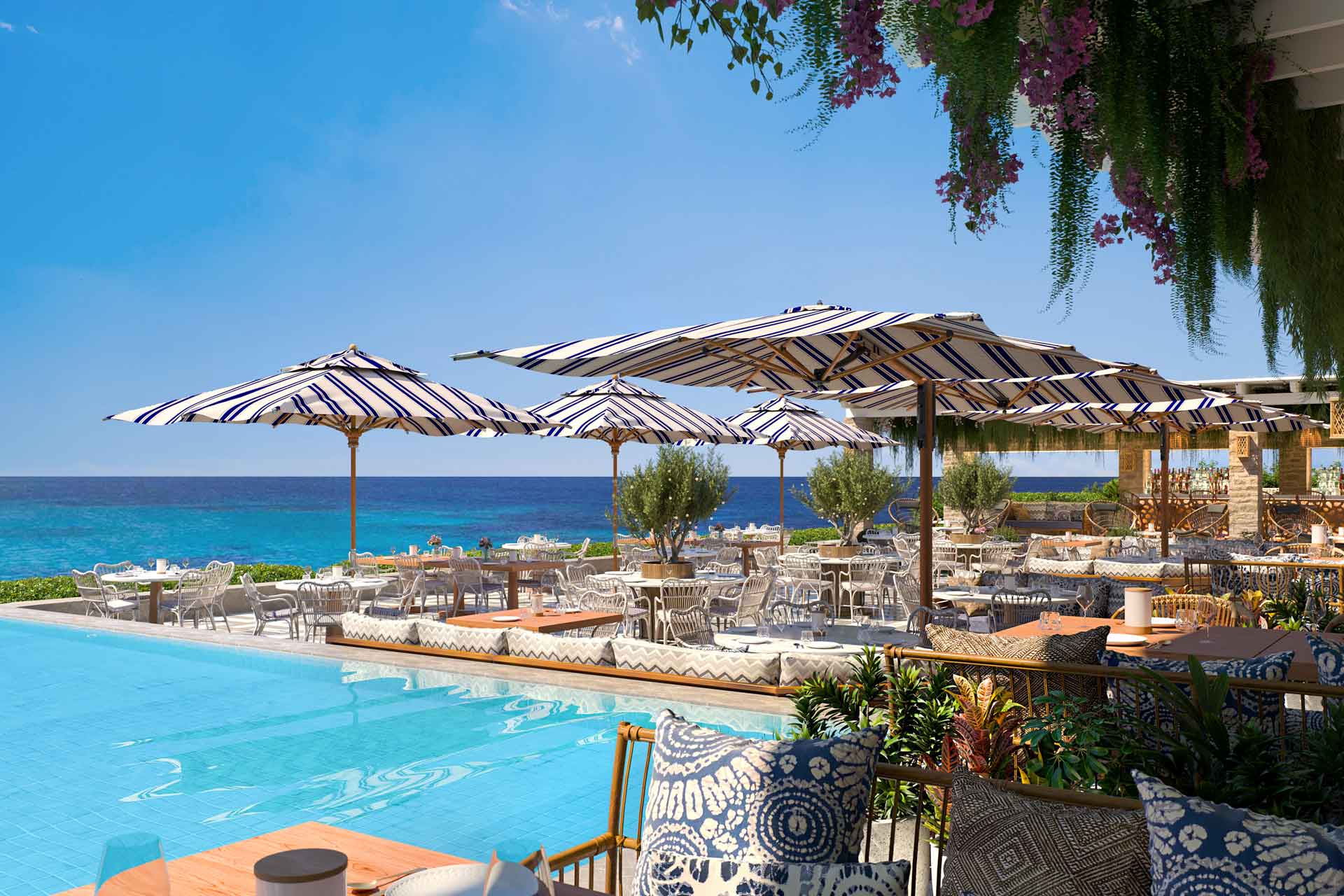 The menu will of course have Greek influences and in line with this we have employed Hellenic patterns on the upholstery and a stunning intricate marble mosaic flooring that blankets both the interior and exterior spaces. This helps to blur the boundaries between the inside and out when all the doors are kept open.
We have also looked to make the terrace very green and have used plants and flowers to break up the sprawling terrace. But they will not be too high so not to obstruct the fantastic views. On the evenings once dinner service is winding down the restaurant will have a DJ that will carry the all-day dining experience into the night. The feature bar will then of course become the beating heart and will be clad in perforated timber screens with led back lighting. The back bar will have large niche windows that house glazed display cabinets allowing views through to the bay behind.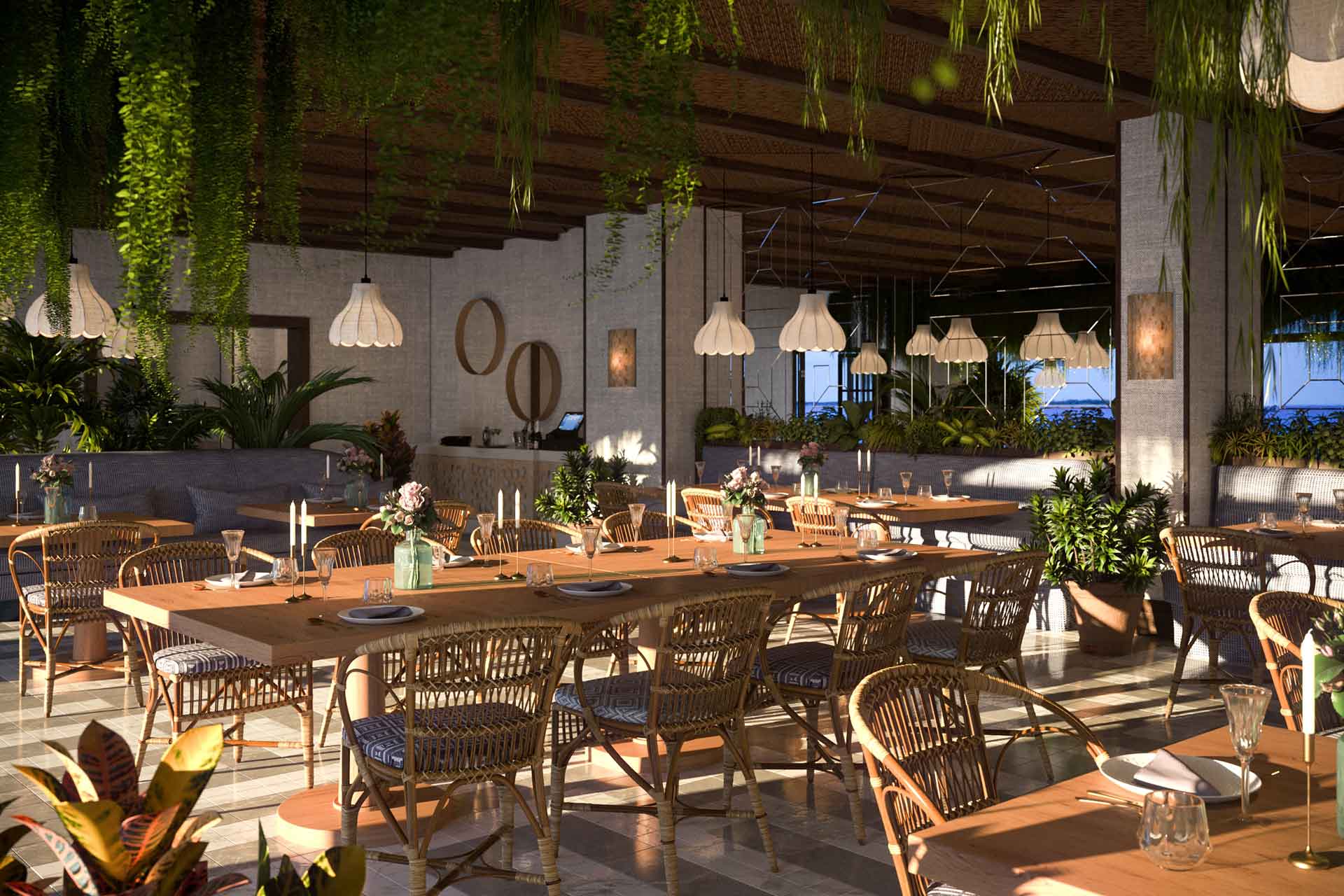 How does the experience of creating dining spaces for hotels differ from independent restaurants and bars? 
One aspect of designing restaurants for hotels that differs, in the city anyway, is that the designer must carefully consider how one accesses the space. Restaurants in hotels usually benefit from having their own on street access because people dining at restaurants in hotels feel they are paying even more of a premium to be dining there. So, if the restaurant can be accessed directly from the street then people will be more willing to dine there, particularly walk-in diners. Furthermore, the concept of the hotel may be very different to that of the restaurant and if diners are experiencing two different concepts in one experience, it can confuse the situation with one having altered the perception of the other. Of course, there are always exceptions, and that is usually destination hotels, like King's Social at Badrutt's Palace, which we completed two years ago, where people go to the hotel to be seen.
But that said, I believe that there are a lot of parallels in both the process of designing and the experiencing of all dining and F&B spaces. I think that social media has really helped to level the playing field. Because everyone is posting aspects of their life on platforms like Instagram, the design process whether we agree with it or not has boiled down to a phrase, that I hear all too often, "what is the project's Instagrammable moment". People are photographing and sharing their lives like never before blurring the lines of privacy, but this is allowing restaurants, whether it be in a hotel or not, to advertise themselves online by creating a 'moment' that patrons will share. This free advertising allows others to see this 'moment' and want to relive it for themselves. So the process of designing boils down to the designer putting themselves into the mindset of the experiencer. This does not change where the restaurant is located.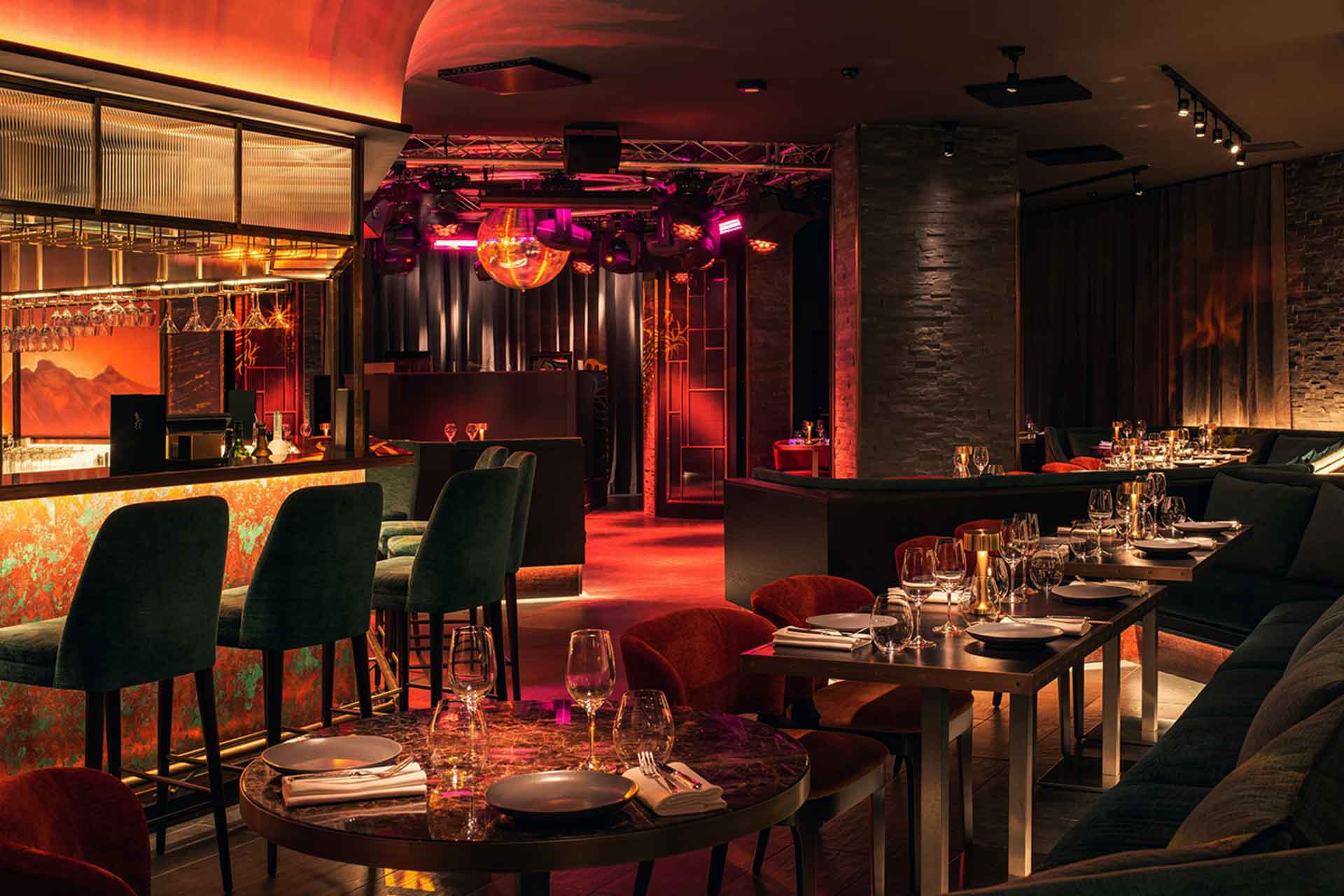 What have been some of your favourite projects to work on and why? 
We are extremely fortunate to have worked on it is so many great projects over the years. It is so hard to choose just a few projects as each project really was so personal and had its own journey. I remember something that one of my early clients, Russel Joffe, once said to me, "you are only as good as your last project", which has always resonated with me. I think it couldn't be closer to the truth especially with the advent of social media where everything is of the moment. Luckily, we ended up completing another three projects with him, so I can only assume that our design process was a big reason for this and meant that each project had its own identity.
One of the reasons I love what I do is that things never stand still, we are always looking to improve upon our last project so that strive for unattainable perfection is a massive driving force. We are also fortunate that we do a lot of work internationally, so we are always learning new customs and cultures and that inevitably feeds into our designs. I think the greatest compliment we can receive is when a client re-employs us or recommends us to their colleagues.
Over the years we have developed a close relationship with Chef Jason Atherton, with whom we have worked on many projects together, including his family home. Chef Michel Roux, of Le Gavroche and Roux at Parliament Square recommended us to his daughter, Emily Roux and her husband, Diego Ferarri (ex- head chef at Gavroche) after a very successful collaboration and this led to the celebrated restaurant Caractère. In fact, to date, 90% of our projects are through returning clients or client recommendations. Our projects and design process are so personal, we inevitably build relationships with our clients. In fact, many we still keep in close contact with many of our clients. We love what we do, and the people are a massive part of that!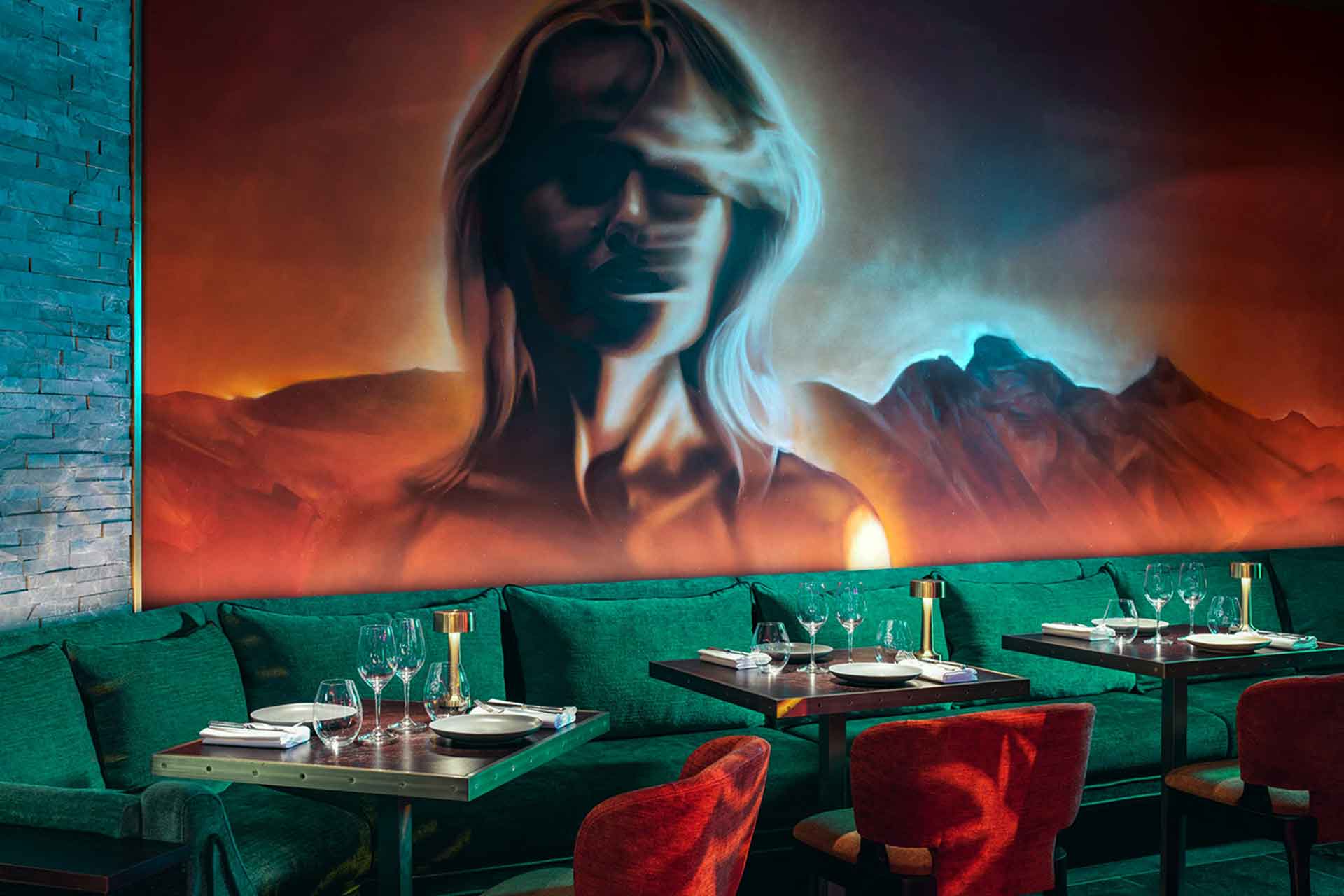 What do you think differentiates Rosendale Design from other design firms? 
I would like to believe it is our amiability and the fact that we strive to make each project a personal experience. I guess I would liken our process to a fine-dining experience. We want to give all we can to develop a project that the client might not always have known they wanted but at the end of the process, and countless one to one design sessions, we have created an experience that we can only hope the client walks away pleased with and wanting more. We have always looked to achieve projects that are refined and timeless. When a project is handed over, we do not want it to look polished and brand new. Ideally the project looks as though it has already been there for a few years. Most importantly, we treat each project individually, we want it to reflect the client. Whether it be a hotel, a restaurant or a residential project, we get to know the client and their team.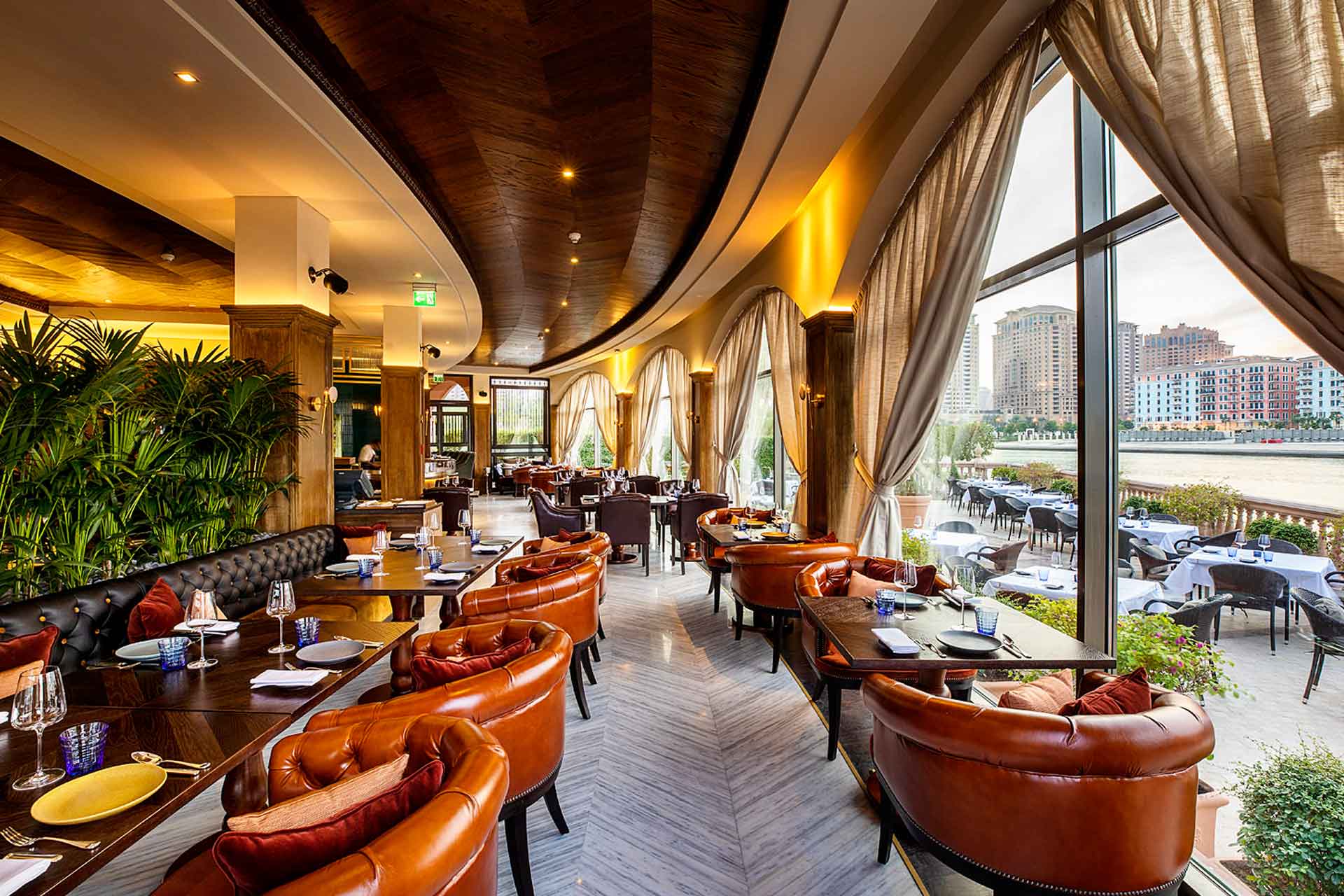 Where do you see hospitality design headed in the future? 
I really do believe that we are creatures of habit. And, whilst there are many outcomes from this pandemic that will have lasting effects on hospitality, I do feel that it is the designers responsibility to make these changes as seamless as possible. The immediate future will be about rebuilding confidence, but the long-term future will be about creating seamless transitions that do not impede the experience of staying away or eating out. Another equally important aspect that we are looking closely at internally is our connection with the environment. We are looking for recycled materials where possible and sustainable resources. Craft is another aspect we want to celebrate, as opposed to the mass produced, throw away culture that was created.
---
CREDITS:
Words: Jenna Campbell