AB Concept has unveiled its designs for the F&B spaces at Waldorf Astoria Xiamen.
Set to become a new city landmark and social meeting spot, opening in late autumn this year, the hotel will be located at the heart of the island within the Siming District housed within a multi-purpose complex which combines a luxury hotel, office spaces, and high-end leisure and boutique businesses.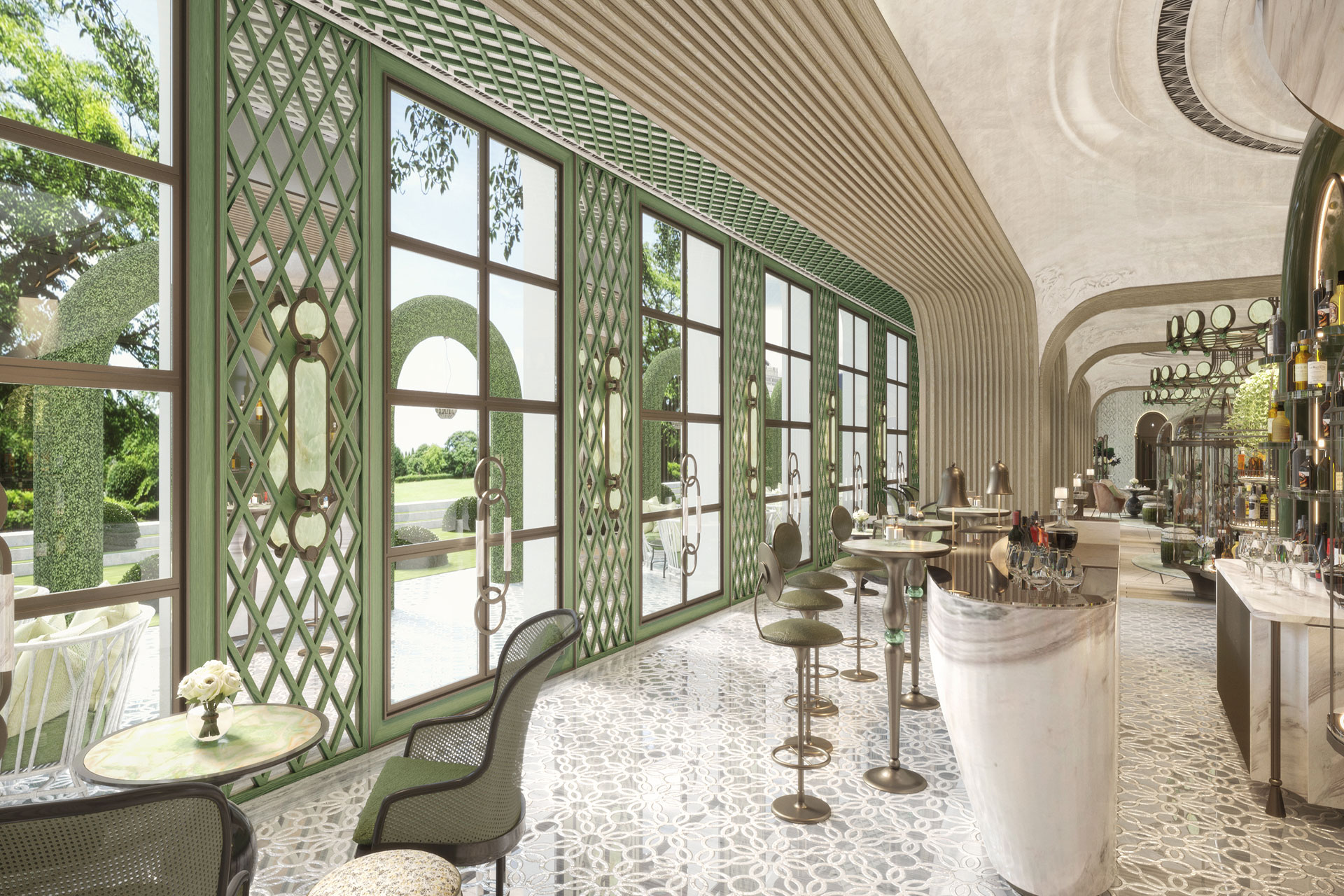 "Waldorf Astoria Xiamen is a fusion of contemporary elements and exquisite detailing that reinterprets European architectural form to create a charming and fanciful journey through an elegant garden mansion," comments Ed Ng, co-founder of AB Concept. "We've carefully examined the flow of guests to establish sequence throughout the hotel and have redefined the function of each space to create exceptional areas and unforgettable experiences."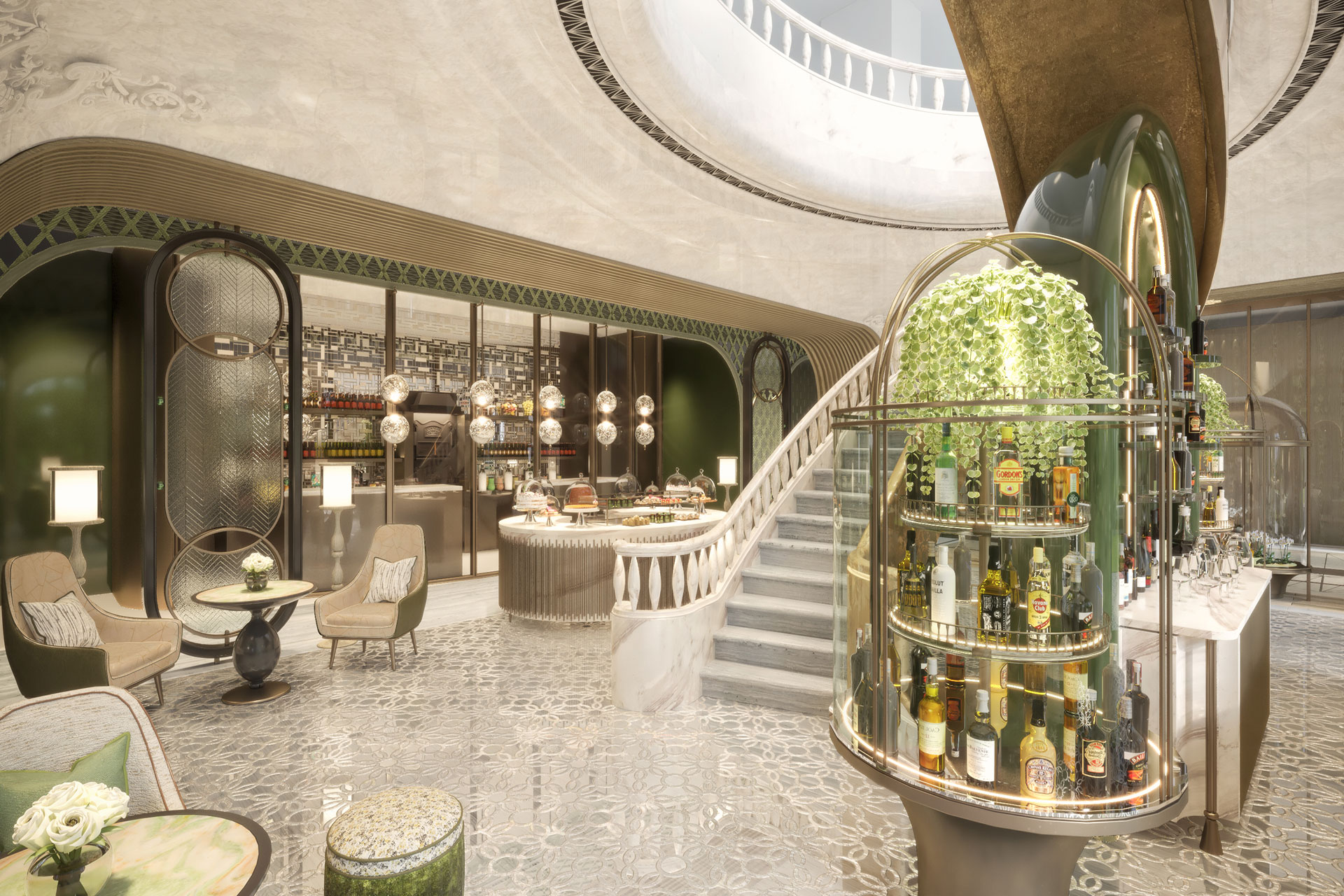 For the 30,000m2 hotel, AB Concept designed several public spaces including the main lobby area which includes the entrance, concierge and reception, and an independent VIP room and a courtyard lobby lounged entitled Trellis.
The studio has also designed banquet facilities spanning a number of F&B venues including bar and restaurant, Peacock Alley, and a private dining experience, Chef's Table.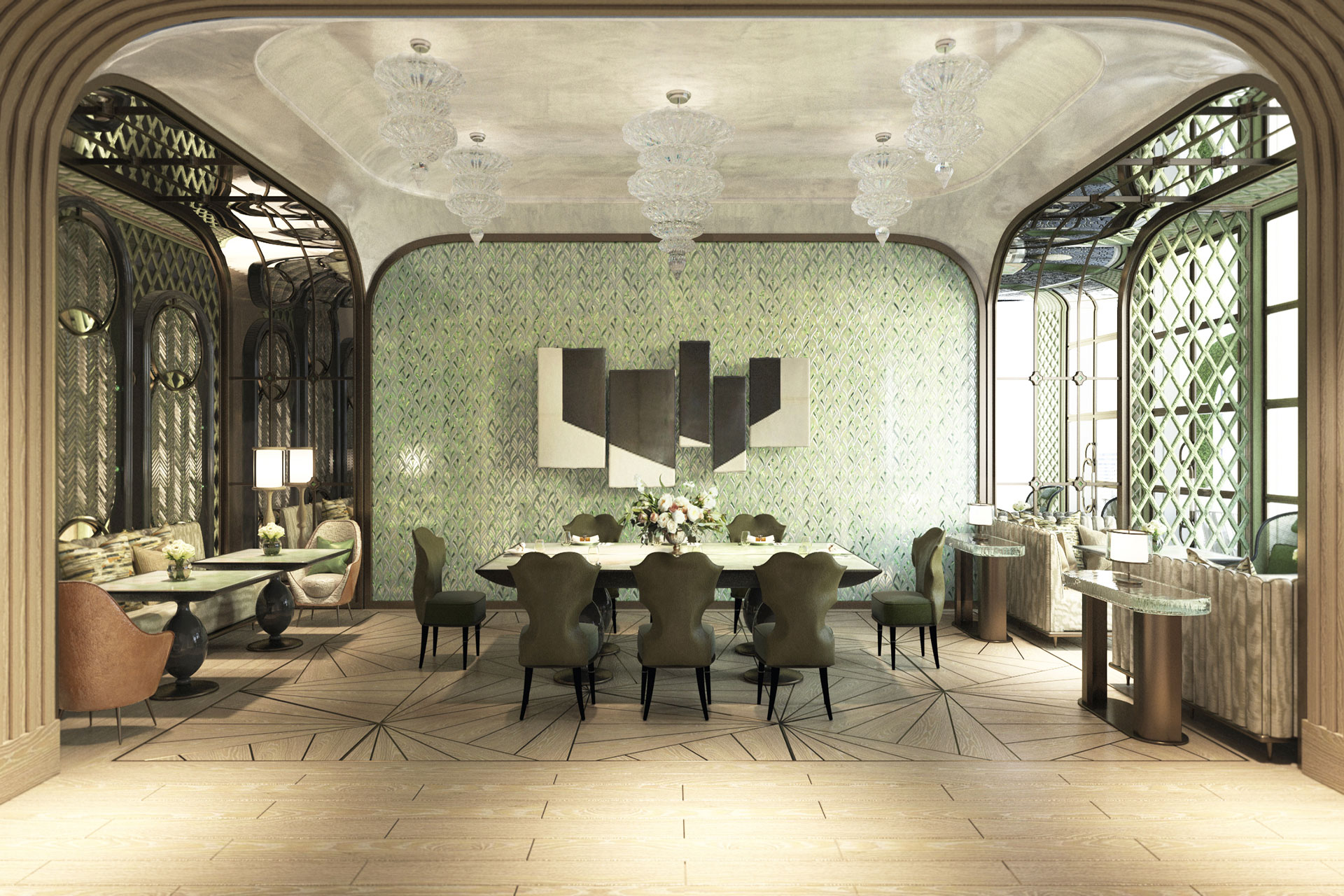 As with every one of the studio's projects, the starting point is to focus on the property's local surroundings. A costal city in East China's Fujian Province, Xiamen is known for its treaty ports and has a distinct history and culture infused with outside influences. Today, it is a growing contemporary cultural hub that fuses literature, art, fashion and architecture to embrace a new generation.