Proper Hospitality's Texas outpost, Austin Proper Hotel, has launched a new intimate cocktail lounge and salon. Designed by Kelly Wearstler, The Quill Room will join three other F&B outlets in the hotel, all helmed by MML Hospitality.
Located on the second floor of the property, The Quill Room's French-inspired menu will be served up in a setting inspired by an old-world opulence, with regular live music programming to accompany. Classic cocktails will find home alongside new – and on-theme – creations, including 'La Vie en Rose' and 'The Love Letter'. Light bites on the menu, meanwhile, will range from a Green Goddess Crudité Plateau to 24-month Prosciutto di Parma.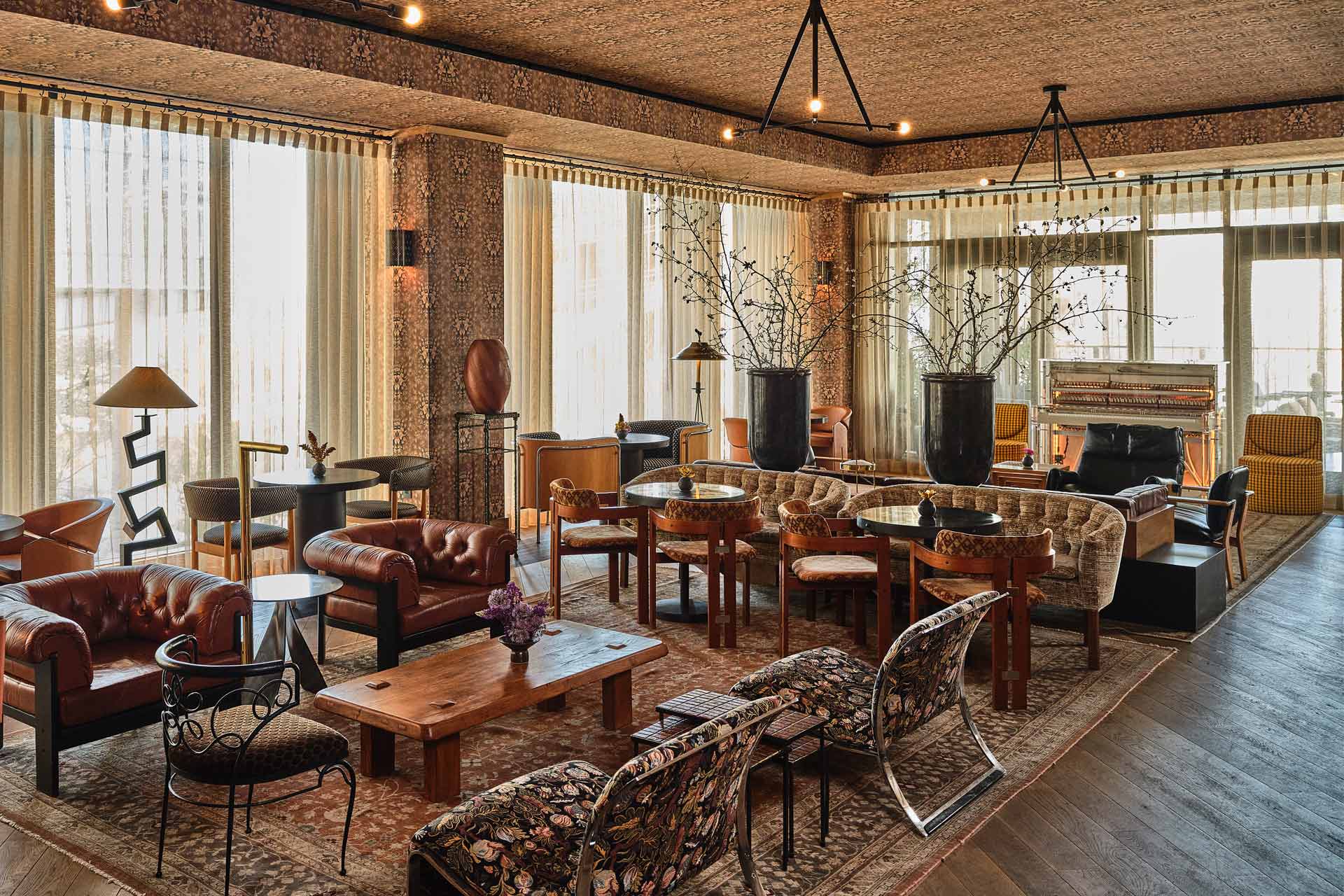 The cocktail lounge has been filled with striking design details, including a textural wood and metal-clad bar crafted by a local Austin artist, and a golden wall adapted from a piece in the Kelly Wearstler archive, created during the 1920s. The space's backdrop explores the natural motifs consistent with the period, while also setting the stage for a layered palette of warm terracotta textiles and stone, rich sable leathers and midnight tones.
Furnishings in The Quill Room represent a range of designs from through the decades, sourced from across Europe as well as from the nearby Round Top Antiques Market. Stitched leather, rustic woods, blackened metals and chunky woven fabrics nod to classic Texas aesthetics, while a collection of art, books and a custom self-playing illuminated Edelweiss piano add further character to the space.
CREDITS
Photography: Courtesy of The Ingalls