Renowned international architects Baranowitz + Kronenberg have unveiled the studio's interior design for the Antasia Beach Club, a new restaurant opening its doors this summer as part of the Thanos Hotels & Resorts portfolio.
Antasia Beach Club is a short stroll from Hotel Almyra and Annabelle Hotel and brings a new kind beachfront experience to the shores of Cyprus. Blended into the golden dunes of Sodap beach in Paphos, this latest venue from Thanos Hotels and Resorts combines architecture and nature-led design with a laid-back, sophisticated day-to-night vibe.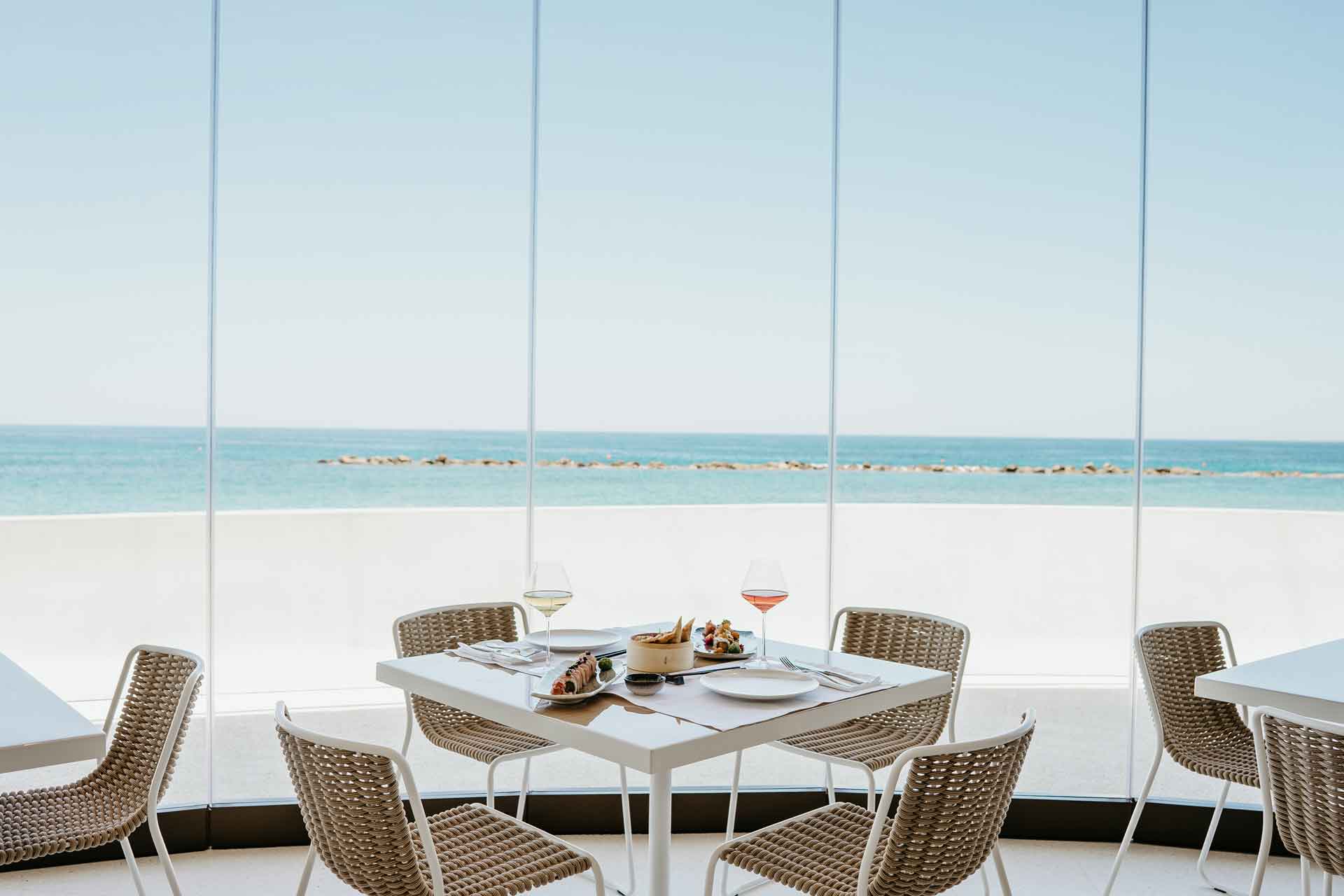 The design, a minimalist sweep of stone and glass built to harmoniously meld with the natural surroundings, was envisioned by Cypriot architecture studio Psomas. Built using an intuitive amphitheatre design, the sea views take centre stage. With two floors of indoor-outdoor lounging and dining, guests ascend an impressive floating spiral staircase that leads to an extensive roof terrace looking onto Paphos Castle.
Interiors, designed by Baranowitz + Kronenberg – known for the W Hotels in Ibiza, Amsterdam and Prague – are inspired by the raw natural elements, using a playful white-scale design to reflect the life of the sea.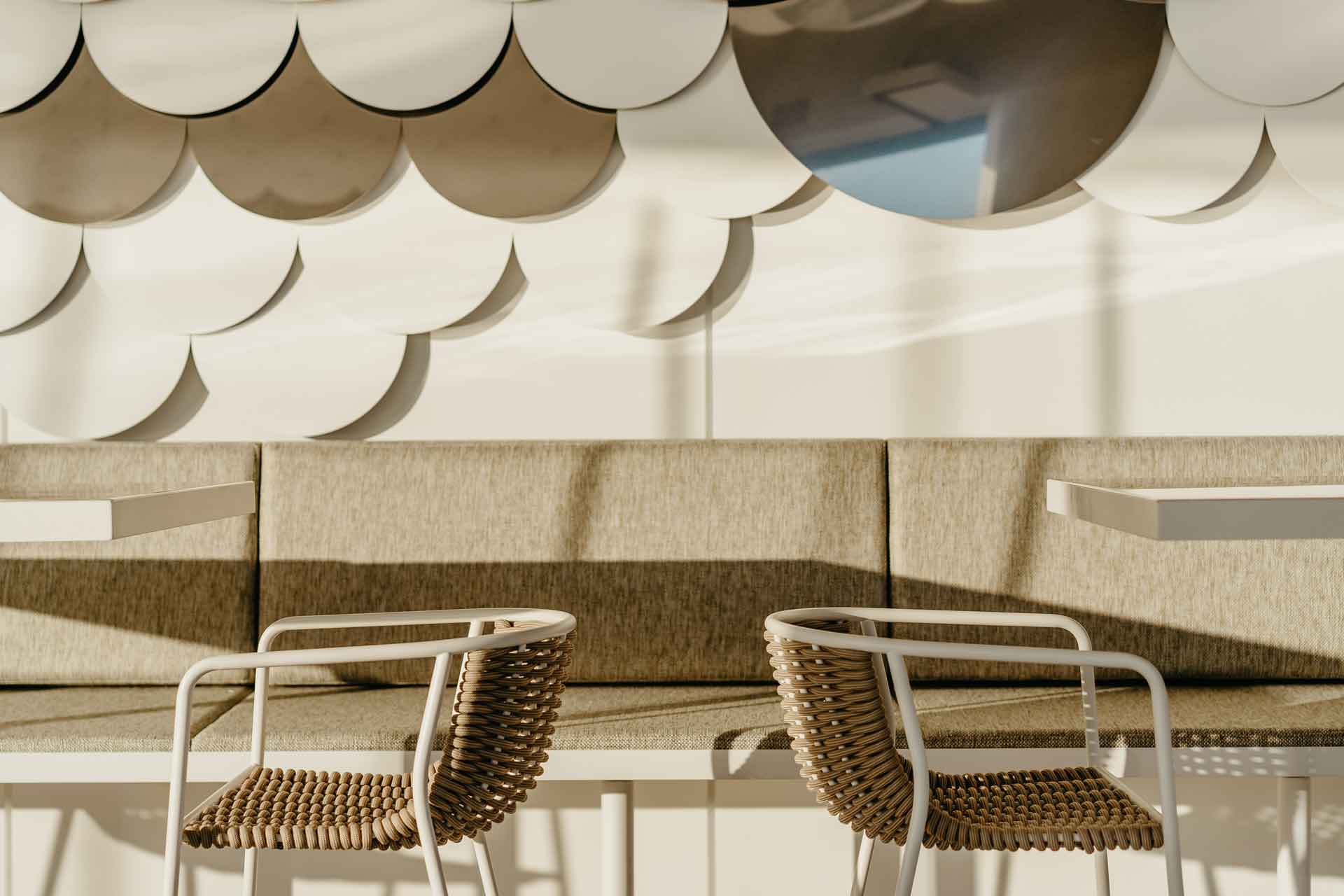 Blending into the dunes of the only sandy beach of the Kato Paphos seafront, Antasia Beach Club gradually reveals itself as guests descend from the top terrace to the beach level below. While completely tucked under its terrace and revealing itself only after completing the descent, Antasia Beach Club is completely embedded within the beach below, marking a fresh intervention that strikes a balance between man-made and nature.
A sea of white scales has been introduced throughout the space resonating with the underwater life beneath. A playful interpretation of the natural geometry of the scales of fishes, the designers have played with size and structure combined with opaque and reflective finishes to add a touch of richness to this backdrop.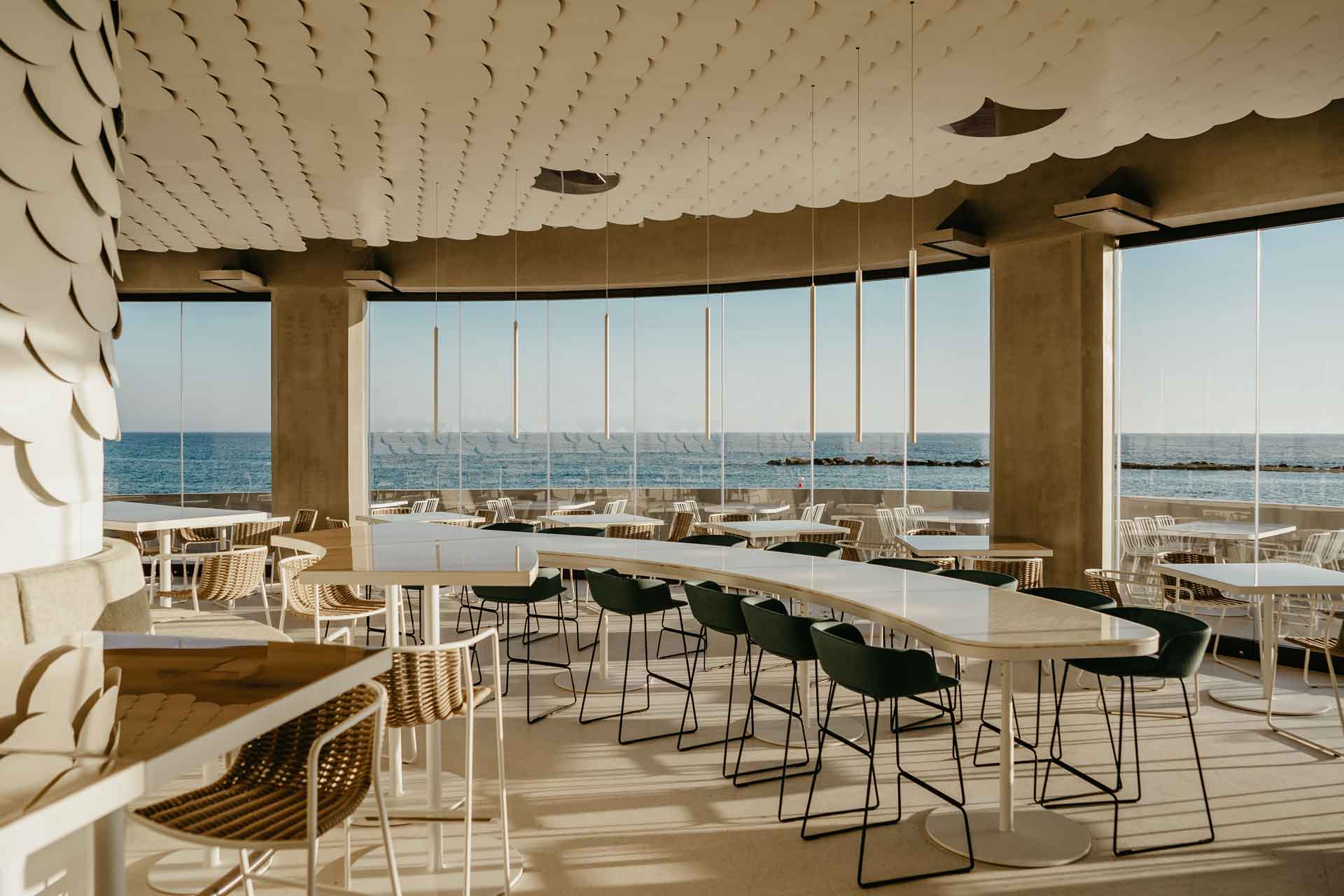 Bleached scrap wood tables add a flair of simplicity for a tranquil space to admire the surrounding nature with floor to ceiling windows offering far reaching and undisrupted views of the Mediterranean. A white terrazzo floor echoes the sea foam hitting the shore while creating a contrast with the exposed concrete ceiling. The stainless-steel bar topped in a terrazzo speckled in blues and greens works in harmony with the grey hues of the Alabaster communal table, while brass pendant lights further add an intimate feel to the space.
Alon Baranowitz and Irene Kronenberg, Co-Founders of Baranowitz + Kronenberg comment: "When designing Antasia, we immediately knew where we wanted to take this. We chose two basic premises for this project: nature and the simple pleasures. Nature's beauty does not require any artificial additives, and simple pleasures are amplified by the sheer presence of the sea. We wanted to create a space infused in its surroundings, paying tribute to the sea and its deep cultural ties to this incredible coastal city."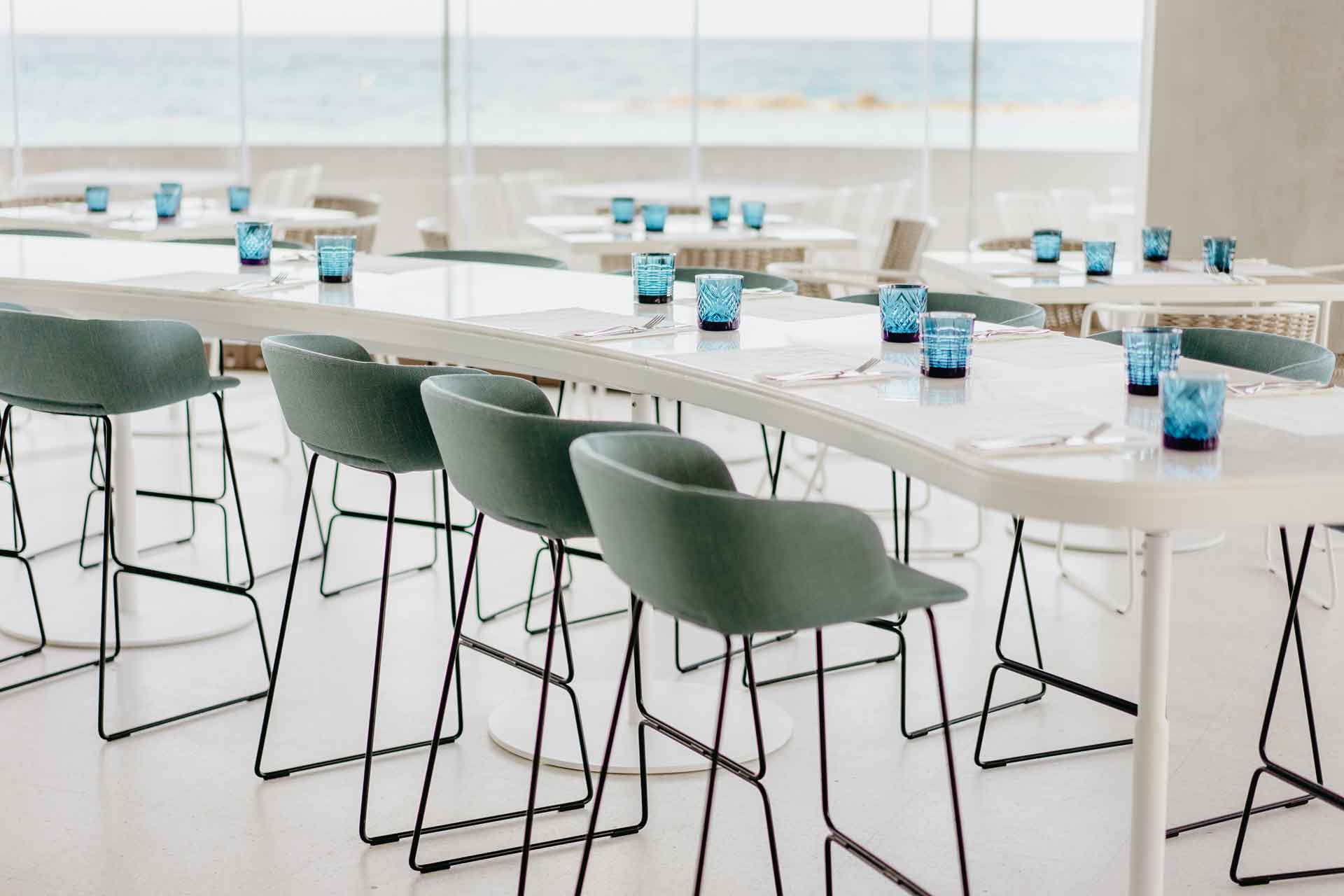 Open from morning till late, Antasia Beach Club serves drinks, beachside snacks, lunches and convivial dinners showcasing the very best of Asian and Mediterranean flavours, using locally sourced ingredients.
Curated by Hungarian chef Akos Richweisz, under the supervision of David Goodridge, dishes draw on a range of influences, from a spicy cashew nam prik dip, to freshly rolled maki, sushi and sashimi. The signature shrimp burger, served with papaya and mango, is given a twist, as is the fiery gai tod chicken with lime and coriander on banana leaves, while vegan options such as marinated tofu salad with wakame and ponzu keep things fresh.
Thanos Hotels and Resorts is Cyprus' leading luxury hotel resort group. With three distinctive hotels – the iconic Anassa, sleek Almyra and classic Annabelle, the company is still family owned, and family run. A fourth hotel has now been added to the Thanos portfolio and is currently under renovation, set to be relaunched in 2022 as Antasia.
---
Photography: © Aymana Ganina and Stelios Antoniou