Fairmont Olympic Hotel Seattle has unveiled the first chapter of its grand restoration, debuting a transformed main lobby, new Olympic Bar and updated events spaces.
Fairmont Olympic Hotel's $25 million grand restoration commenced in January 2020, signalling the largest renovation project for the historic hotel in 40 years. The Olympic Hotel tapped Spanish design studio Lázaro Rosa-Violán (LRV) to create the interior vision and design for the hotel, which celebrates its storied grandeur with a new vision of Seattle luxury.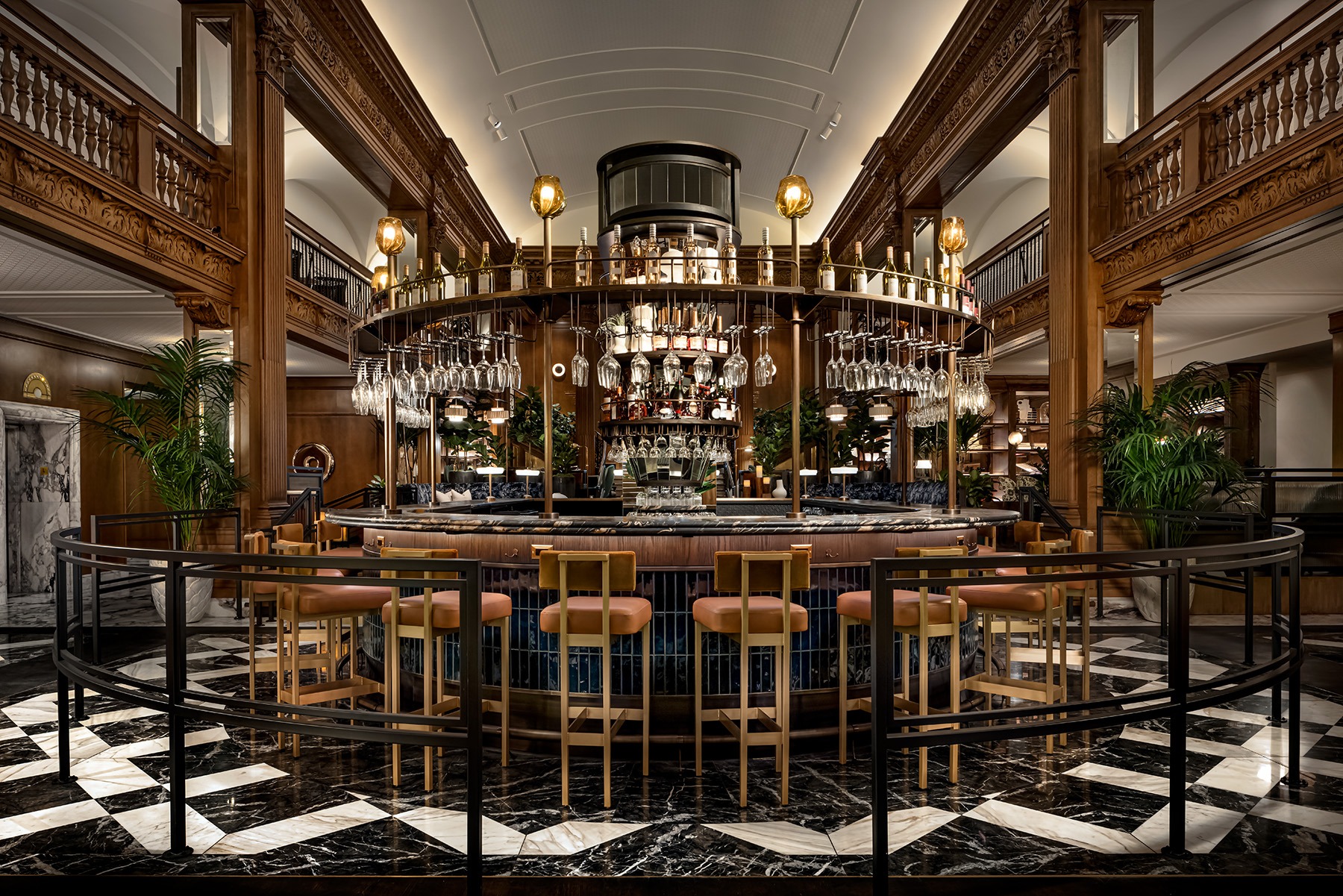 Inspired by the near 100-year presence of The Olympic in Seattle, the lobby represents a reinterpretation of the soul of the hotel. Standing on the design pillars of heritage, layering, lighting and colour, the concept mixes greenery, rich textures, modern forms and the glow of warm lighting. The transformed lobby also blends existing historic finishes with new notable elements including a one-of-a-kind kinetic art installation above the centre lobby bar.
Inspiration for the art piece was sparked by Fairmont Olympic's historic hotel logo, a ship, which is still visible on the lobby's elevator doors today. From this inspiration, the design team used nautical elements and materials such as wood, iron, sails and rope to construct the art piece. As a kinetic display powered by motors, the installation brings soft, ocean-like movement to the lobby, while casting dynamic shadows on the vaulted ceiling created by technical lighting installed below.
The Olympic Bar offers all-day dining seven days a week and hosts the hotel's famous Afternoon Tea service on Saturdays and Sundays. As the day continues, this bar transforms into a downtown hangout and social scene offering carefully crafted drinks reflective of the city and a wine and beer selection chiefly drawn from the local region.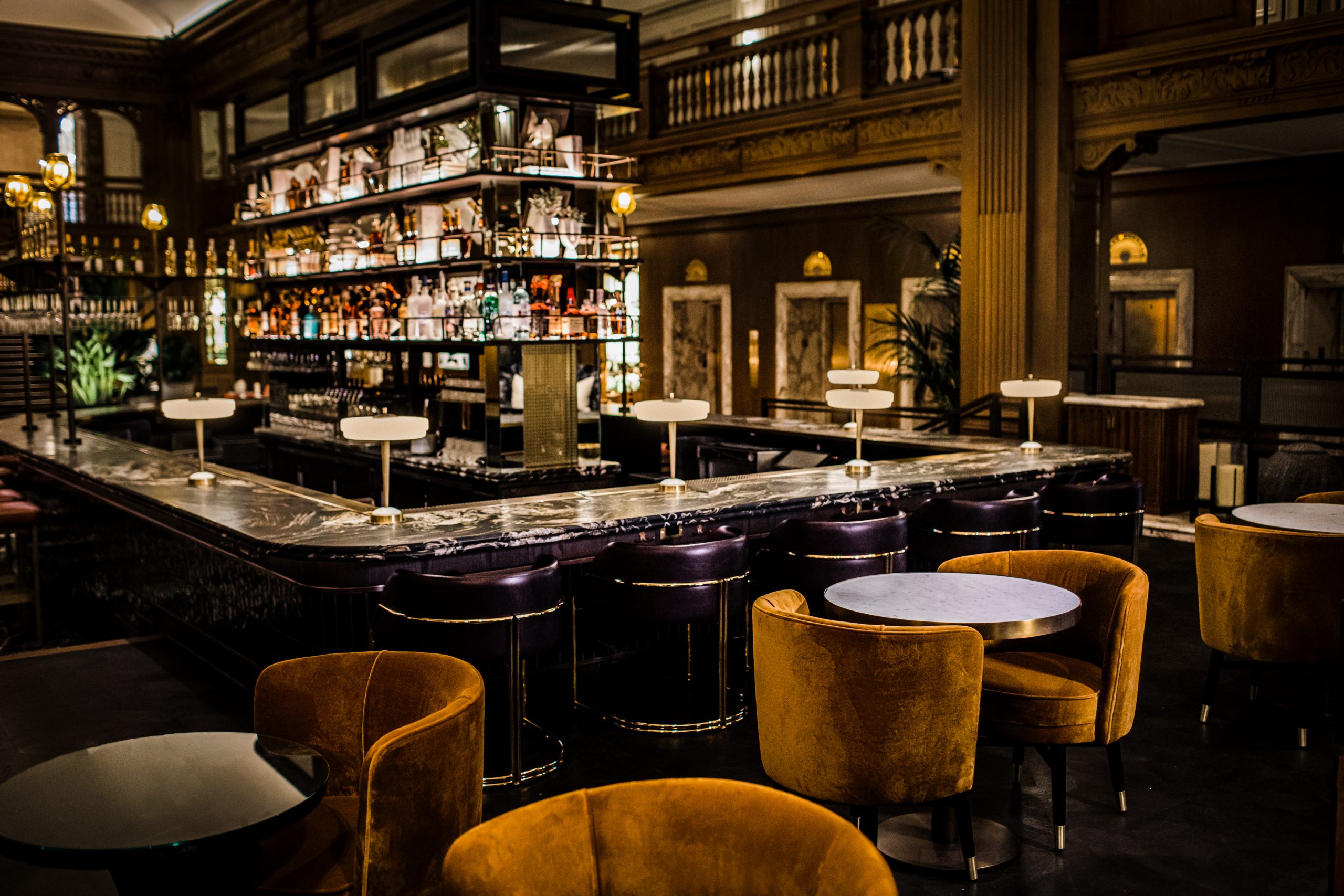 Working in tandem with LRV, Parker-Torres Design Inc. designed the meeting rooms. In 2016, Parker Torres completed a $25 million renovation at the hotel, which included a total renovation of all guestrooms and corridors.
Both design partners worked hand-in-hand with MG2, the Architect of Record, who orchestrated a choreographed alliance between restoration partners. MG2 oversaw the handling of code enforcement, city processes, design reviews, execution and final delivery while simultaneously navigating ADA regulations and preserving the integrity of vintage finishes, fixtures and woodwork.
Later this year, the second chapter of the grand restoration story will debut a new culinary flagship that will reflect the evolution of the hotel's beloved The Georgian restaurant and introduce an intimate spirit drinker's enclave located behind a hidden bookcase in the main lobby.