Chef Dani García is set to take over the kitchens of Maison Delano Paris next month with his new concept La Chambre Bleue, inspired by Picasso's Blue Period.
Born in Malaga, Andalusia, García will bring a piece of the Costa del Sol to Paris, creating a landmark for lovers of authentic Spanish gastronomy.
Set to become the vibrant heart of Maison Delano Paris, La Chambre Bleue covers the ground floor of the hotel. En-suite salons, the open kitchens, the central bar and the two wine cellars will encircle the historic courtyard which extends the restaurant like a comfortable dining room, covered in winter and open to the Parisian sky in summer.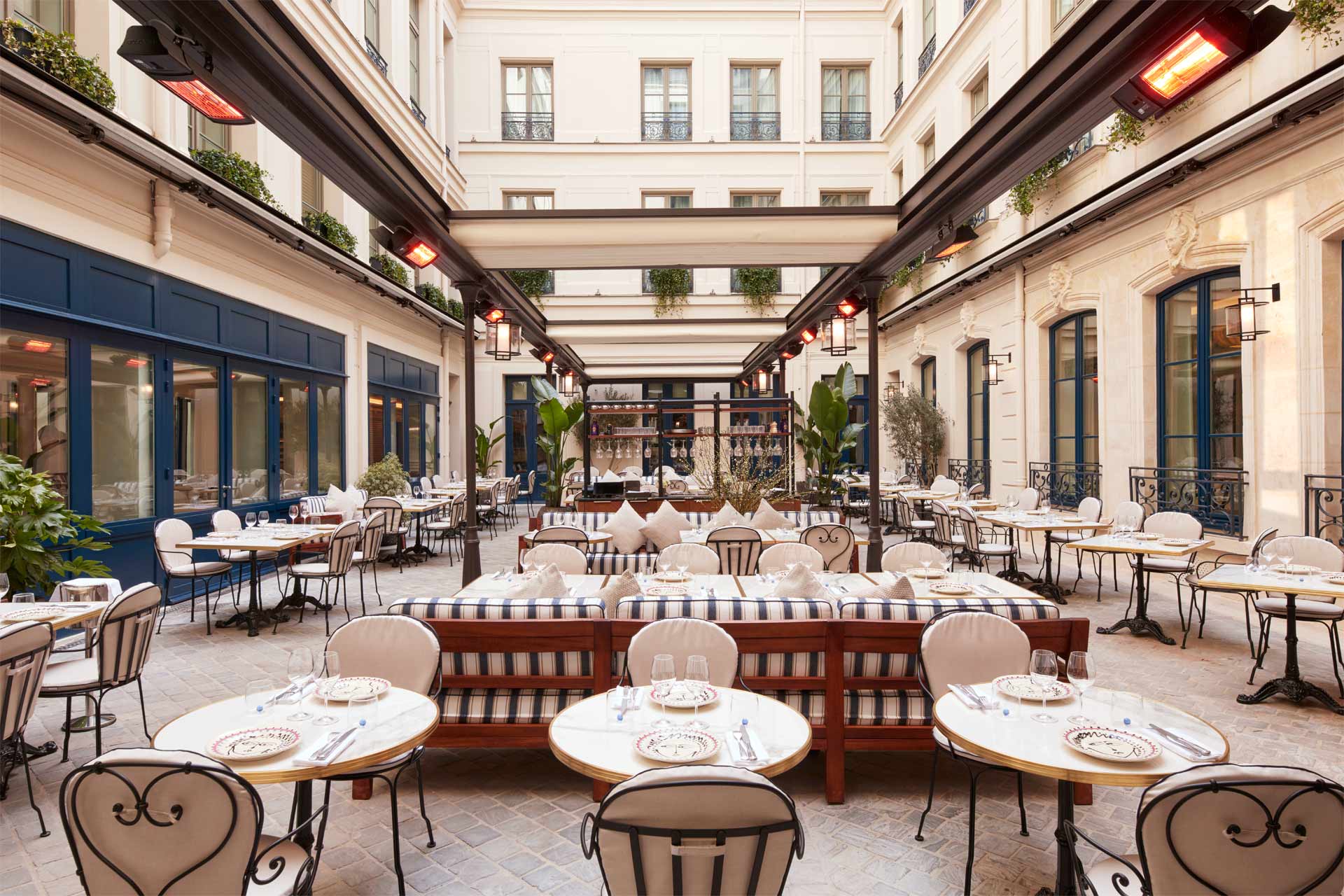 Spanish architects Lázaro Rosa Violán Studio worked with García to transcribe the chef's vision for the venue. The result elegantly combines the vibrant Andalusian and Mediterranean culinary arts, while respecting the original architecture of the Parisian mansion. The open kitchens, with their stall of fresh fish, and the imposing cooking burners are adorned with a ceramic fresco with cubist accents by ArtAntic L'Alcora. In the dining room, the bespoke furniture echoes the fabric adorning the panelled walls, specially commissioned by Lázaro Rosa Violán Studio for the restaurant. The red leather seats converse with the rattan armchairs while Fermob signs the courtyard chairs. The restaurant bar is not to be outdone by adorning itself with ArtAntic L'Alcora azulejos dialoguing with the modernist Lucien Gaulighting. To provide warmth and comfort, the toile de Jouy cushions by Pierre Frey complete the set for an eclectic and contemporary result.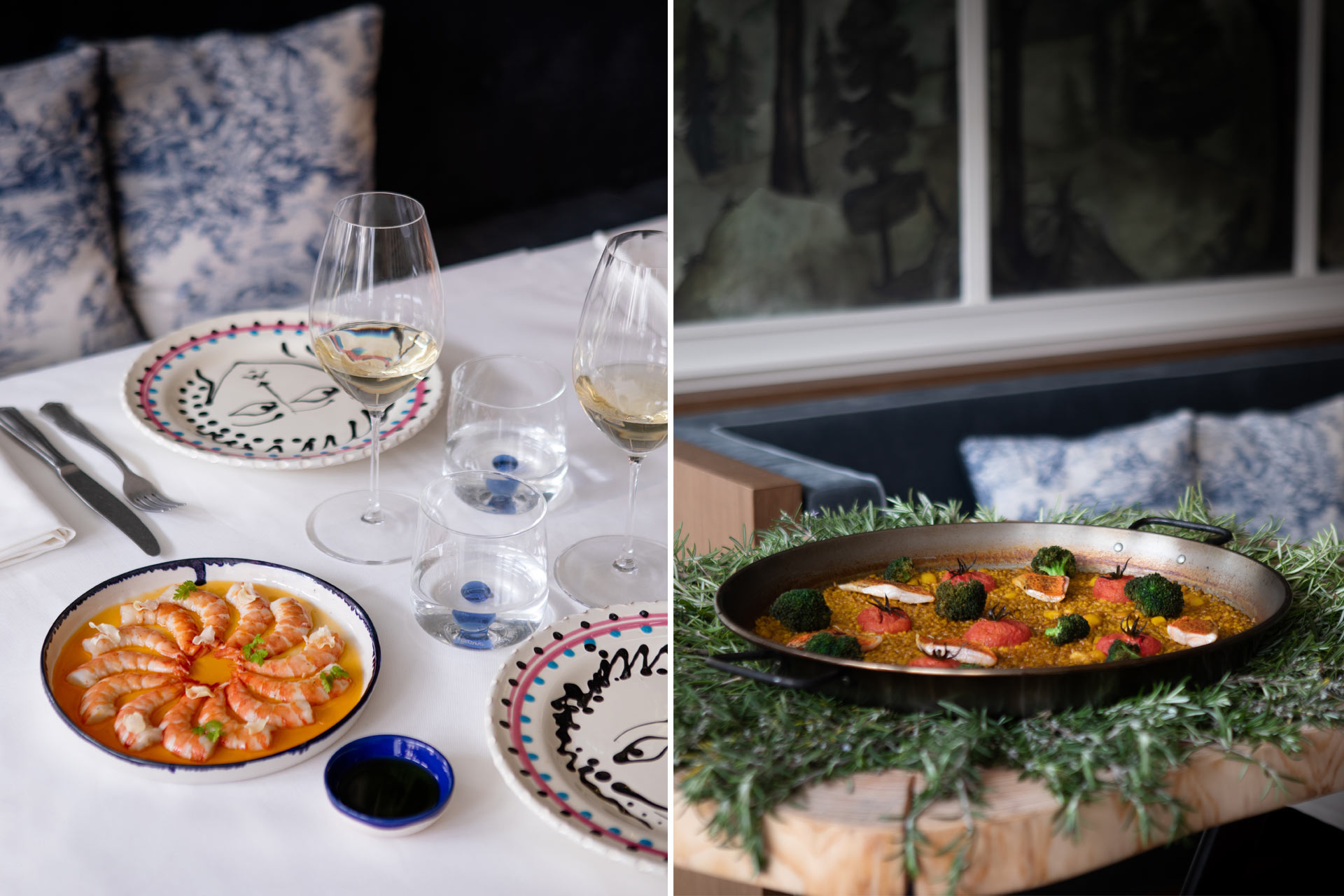 The dining experience begins with a series of starters that celebrate oysters, as well as Iberian acorn-fed ham, anchovies, sardines, fried squid and lobster salpicón. Then come dishes honouring the Spanish register such as paellas, octopus, txuleta and chicken, as well as other Mediterranean references, such as baked sea bass. As a great fan of bluefin tuna, the Marbella chef includes a section dedicated to this marine delicacy, notably the trio of tuna tartars, ventresca and morrillo, or tuna croquettes, to name a few, using different parts of the fish as a base.
La Chambre Bleue's food menu is complemented by a wine list representing the best wine regions with some great vintages in particular, to be chosen from the walk-in cellar. The proposal is completed by a cocktail menu drawing inspiration from the work of Picasso, with 10 cocktails bearing the name of 10 canvases painted by the artist during his Blue Period.