Ovolo Hotels has unveiled the next addition to its collection, Ovolo South Yarra, in Melbourne.
Located next to the famed intersection of Toorak Road and Chapel Street in Melbourne's cultural precinct, blending past, present and progressive, Ovolo South Yarra features 123 rooms and a plant-based restaurant, Lona Misa Kitchen & Bar.
Taking design cues from the days of disco, rock and retro glamour, Ovolo South Yarra has been designed with long-term collaborators of the brand, award-winning designer Luchetti Krelle.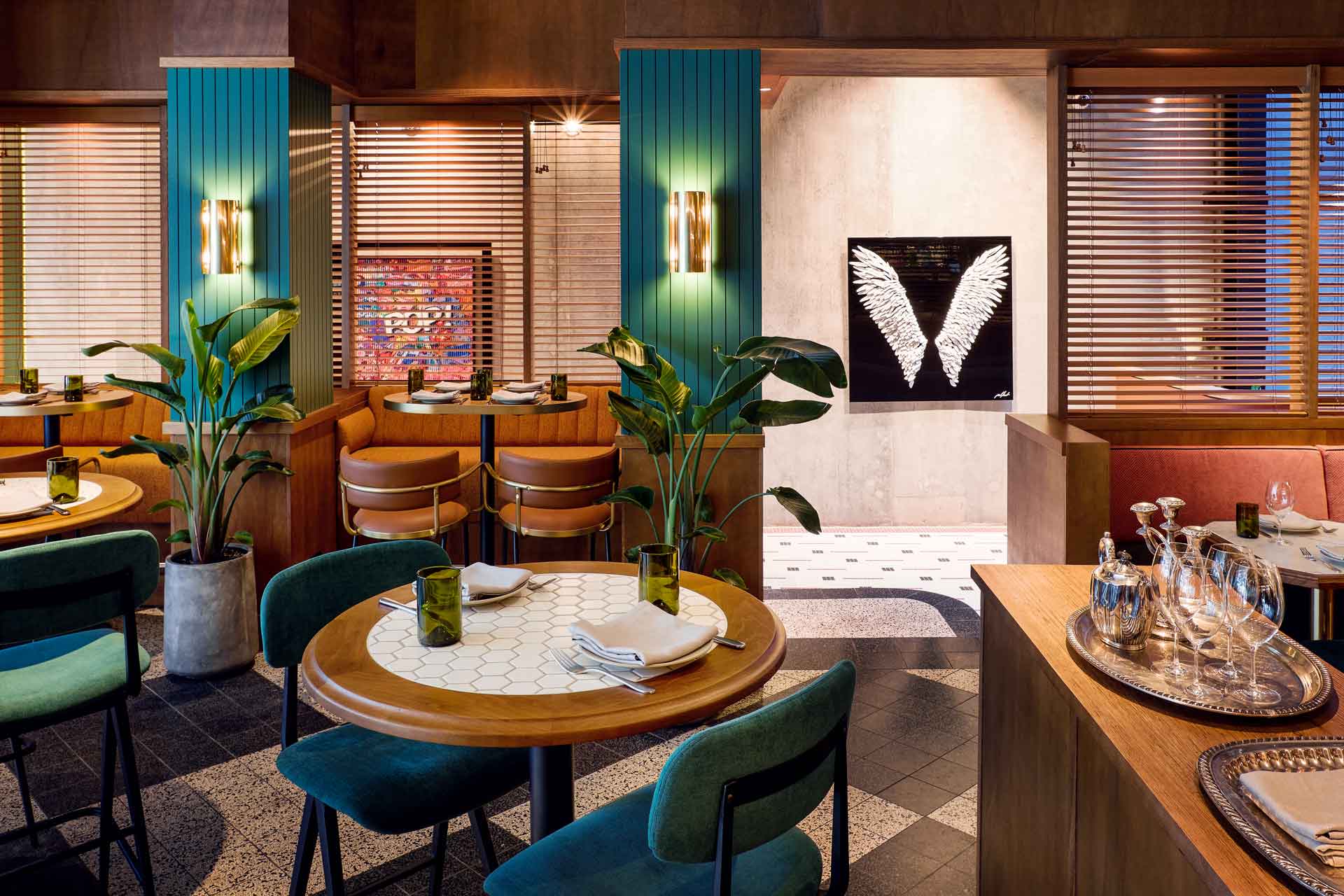 On entry, pop art collides with retro elements through raw brutalism and monolithic forms. Centred around a neon fireplace with bright orange flue and a domineering concrete reception desk worth the weight of two elephants akin to a futuristic airport check-in.
A vast internal lightwell serves as the heartbeat of Ovolo South Yarra. The largest in Australia, created in partnership with FPOV lighting and audio-visual designers, to showcase Ovolo's love of art and design.
All 123 rooms infuse retro-plush, with accents of chrome and colour. Ranging from micro-hotel rooms to Rockstar suites, each has its own musical moniker, aptly named in honour of the era's most iconic lyrical lovers, John, Yoko, Sonny and Cher.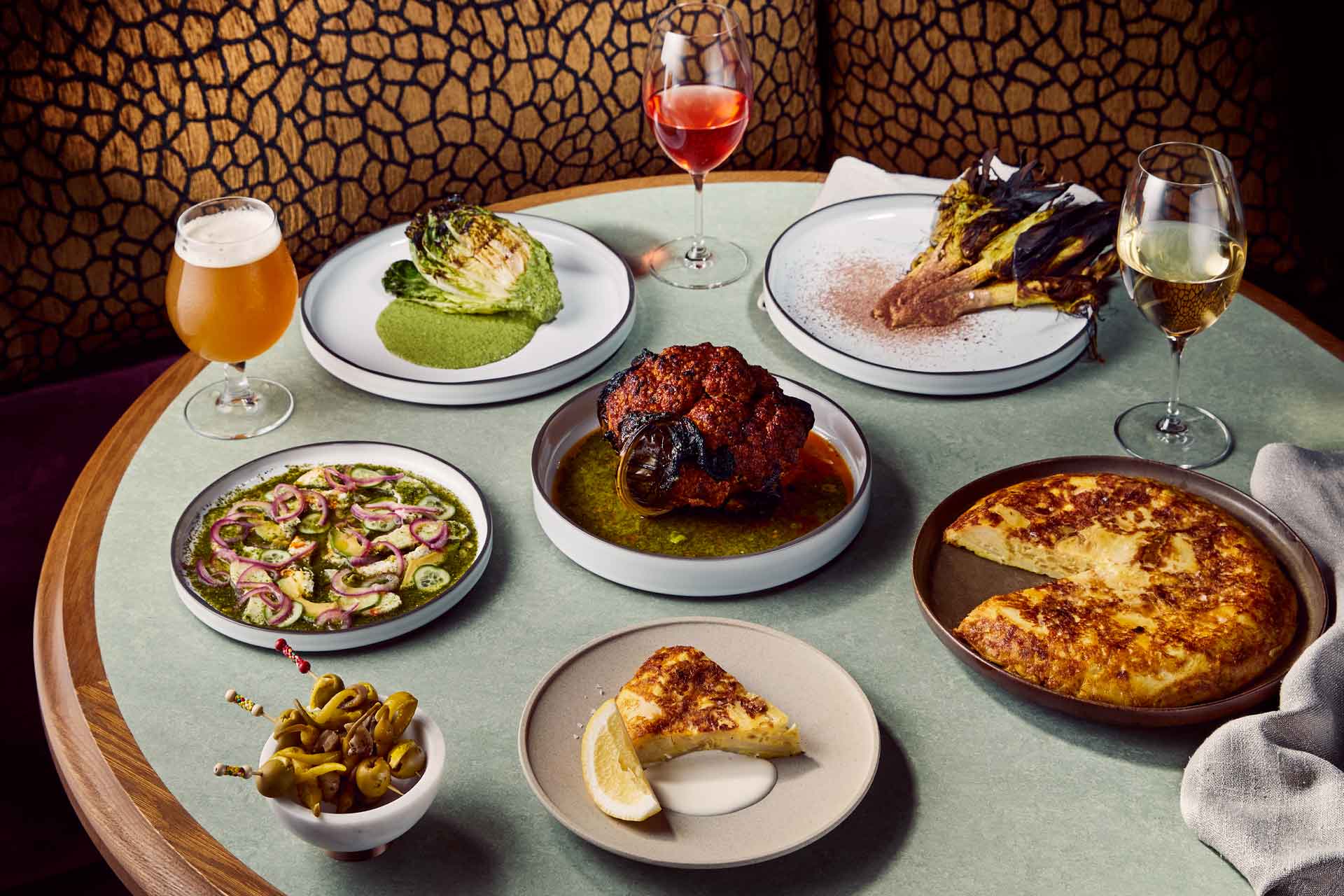 The hotel's Restaurant, Lona Misa Kitchen & Bar is spearheaded by renowned Melbourne chefs Shannon Martinez (Smith & Daughters, Smith & Daughters Deli) and Ian Curley (French Saloon, Kirk's Wine Bar), in collaboration with the hotel.
As Creative Culinary Partners, Martinez and Curley will oversee the heavily vegan and vegetarian menus across the all-day café, bar and restaurant. Working closely with local farmers and producers to source all fresh ingredients.
With decades of experience in European fine and bistro dining, Curley along with plant-based chef and author Martinez have curated produce- led vegan and plant-based menus with vegetarian options, paying homage to her Latin roots. A rebellious renaissance from root to stem, sustainably crafted to be shareable, seasonal and flavourful.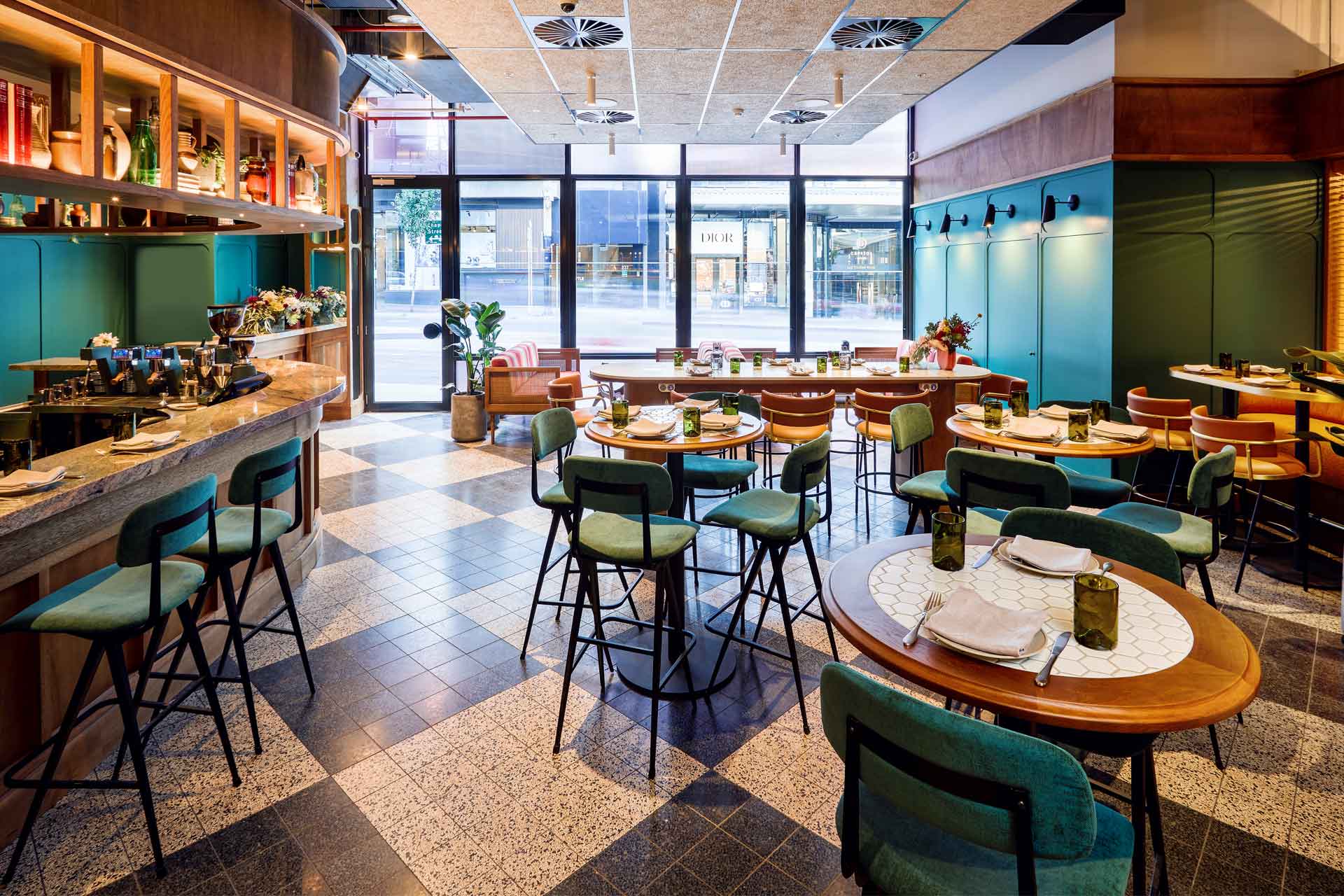 The all-day menu is made up of snacks and small plates; big plates; and sides. With an entire section dedicated to The Josper – a Spanish oven that grills over charcoal at a very high heat. Lona Misa is the only plant-based restaurant to be using such a technique.
Snacks include chargrilled whole baby corn with ancho chilli and coffee mayonnaise; oyster mushroom ceviche; fire roasted padron croquettas; or queso con chorizo (using a soy-based meat as the chorizo).
Big plates include Chille Relleno En Nogada (sweet roasted poblano pepper stuffed with spiced ground meat and topped with walnut cream sauce and pomegranate seeds); as well as Moqueca, a Brazilian seafood stew cooked in a spicy coconut, tomato and lime broth, served on rice.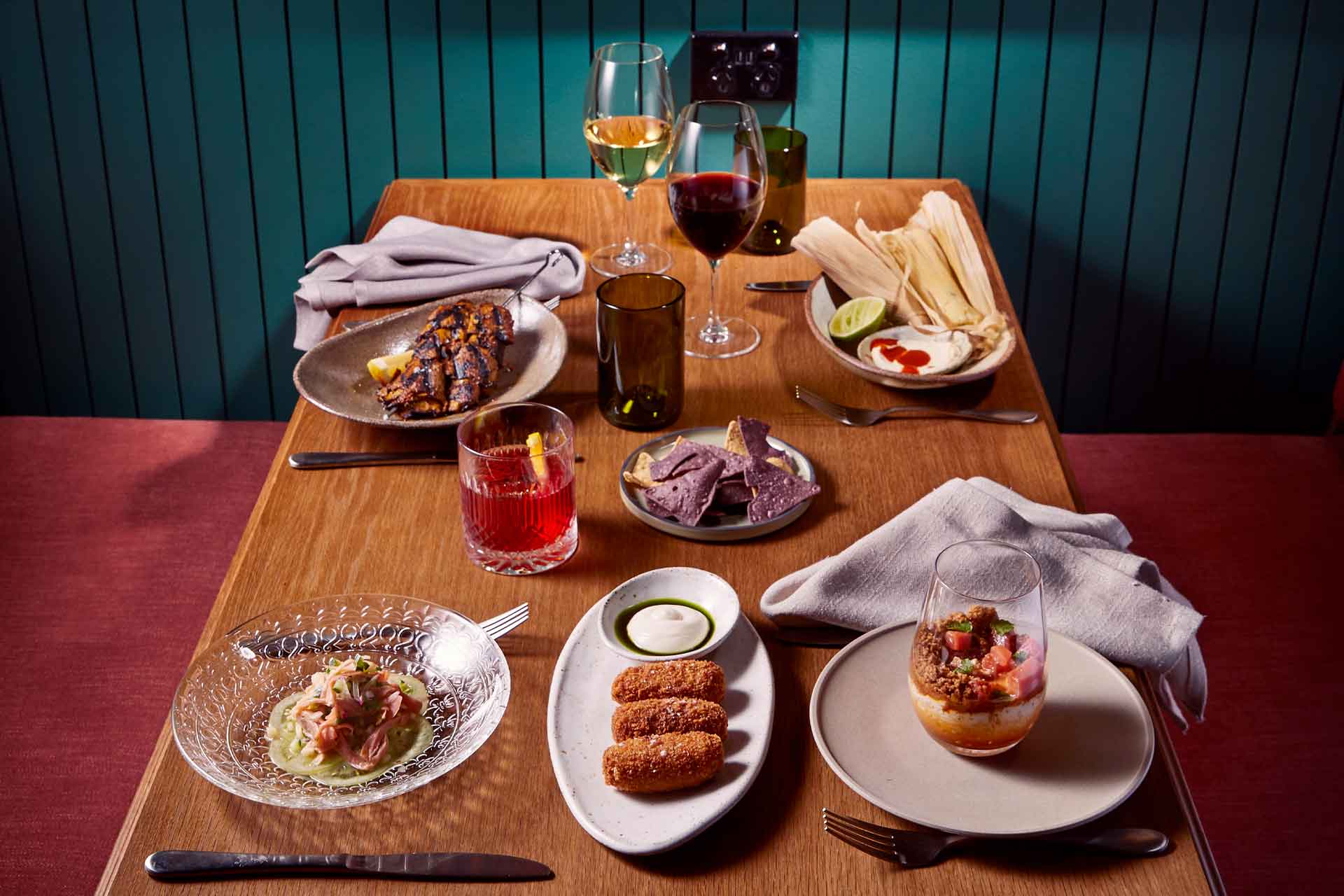 From kombucha on tap, to Latin inspired cocktails, the drinks programme will celebrate the liveliness of La Bamba, pouring liberating libations from day to night, from garden to glass. On offer is a selection of seasonal cocktails, native G&Ts, forgotten Latin classics, cold pressed juices and bespoke sodas.
On the local area inspired seasonal South Yarra cocktail List, guests will find the likes of The Pedro with Pineapple Tio Pepe Sherry, Pedro Ximenez Sherry, Fresh OJ, fresh pineapple, sugar, fresh mint and seasonal berries. The classics, however, provide a more paired back taste with options including the Hemingway Daiquiri with Pampero Blanco, Luxardo Maraschino, fresh lime and pink grapefruit, along with Martinez; a simple and impactful mix of Tanqueray Gin, Cinzano 1757 Rosso Vermouth and Luxardo Maraschino Liqueur served with a lemon twist.
An approachable wine list features a full spectrum of classics as well as lesser-known regions and varieties has been carefully tailored to compliment the chefs' root-to-stem philosophy. Highlighting small growers who protect their land with minimal impact, whether through minimal intervention, organic or biodynamic practices.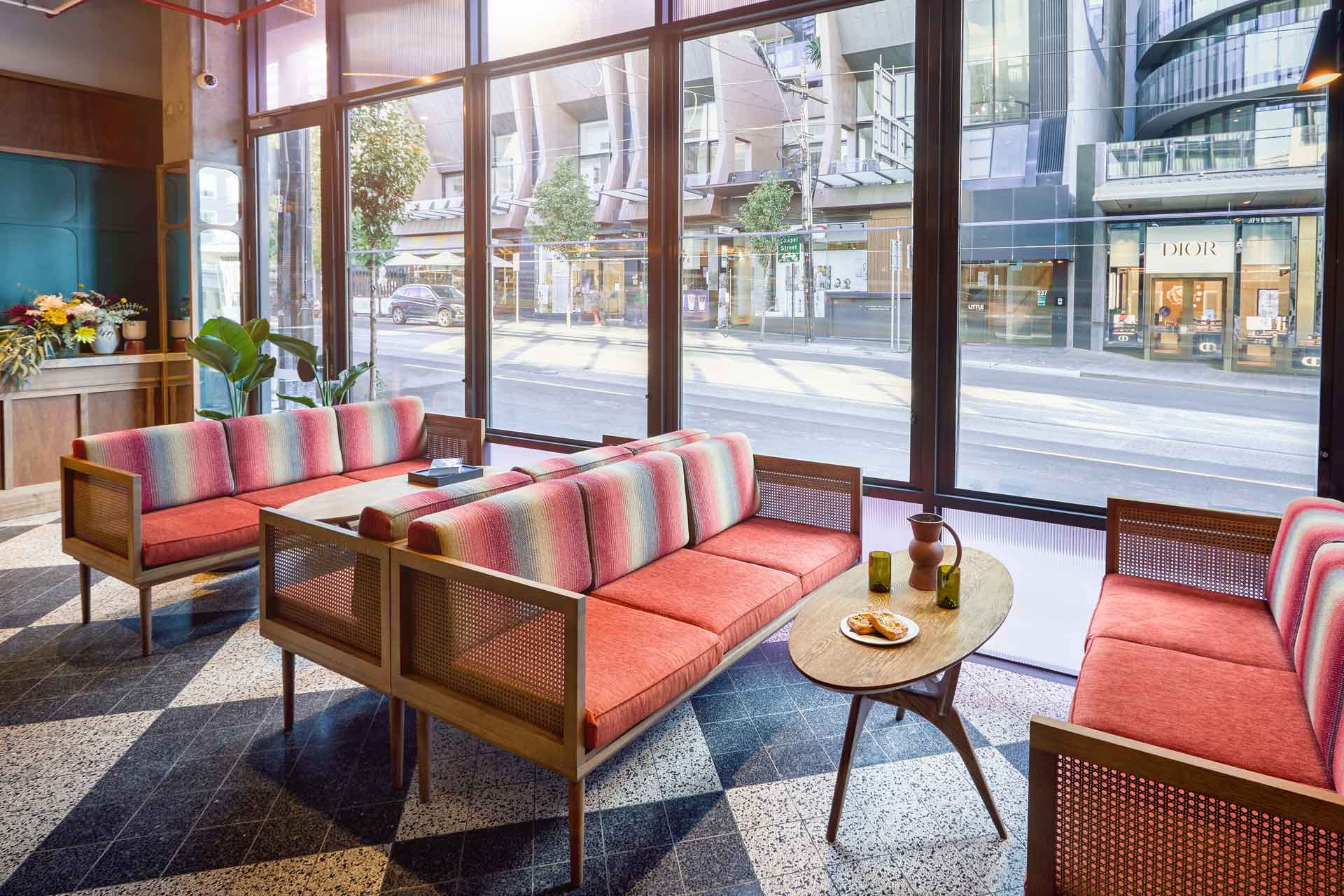 Home to 90 seats, the venue, which is also designed by Luchetti Krelle is artfully combined and rich in history. The many elements of Lona Misa are nostalgic and familiar in form, delivered with a twist. From the post-modern characters in the surrounding renaissance inspired art, and quintessential chequered diner flooring reimagined in terrazzo.
Anna Roberts, one of Australia's leading interior stylists, has brought the theme and design narrative of Lona Misa to life. Styling the café, bar and restaurant spaces with art pieces, artifacts and curiosities that further enhance the diner's visual experience.
Additionally, Music Curator Andrew Lewis has further heightened the experience. Curating a juxtaposed score, offering chic-disco vibe within public spaces whilst the restaurant and bar leans towards a Latin vibe.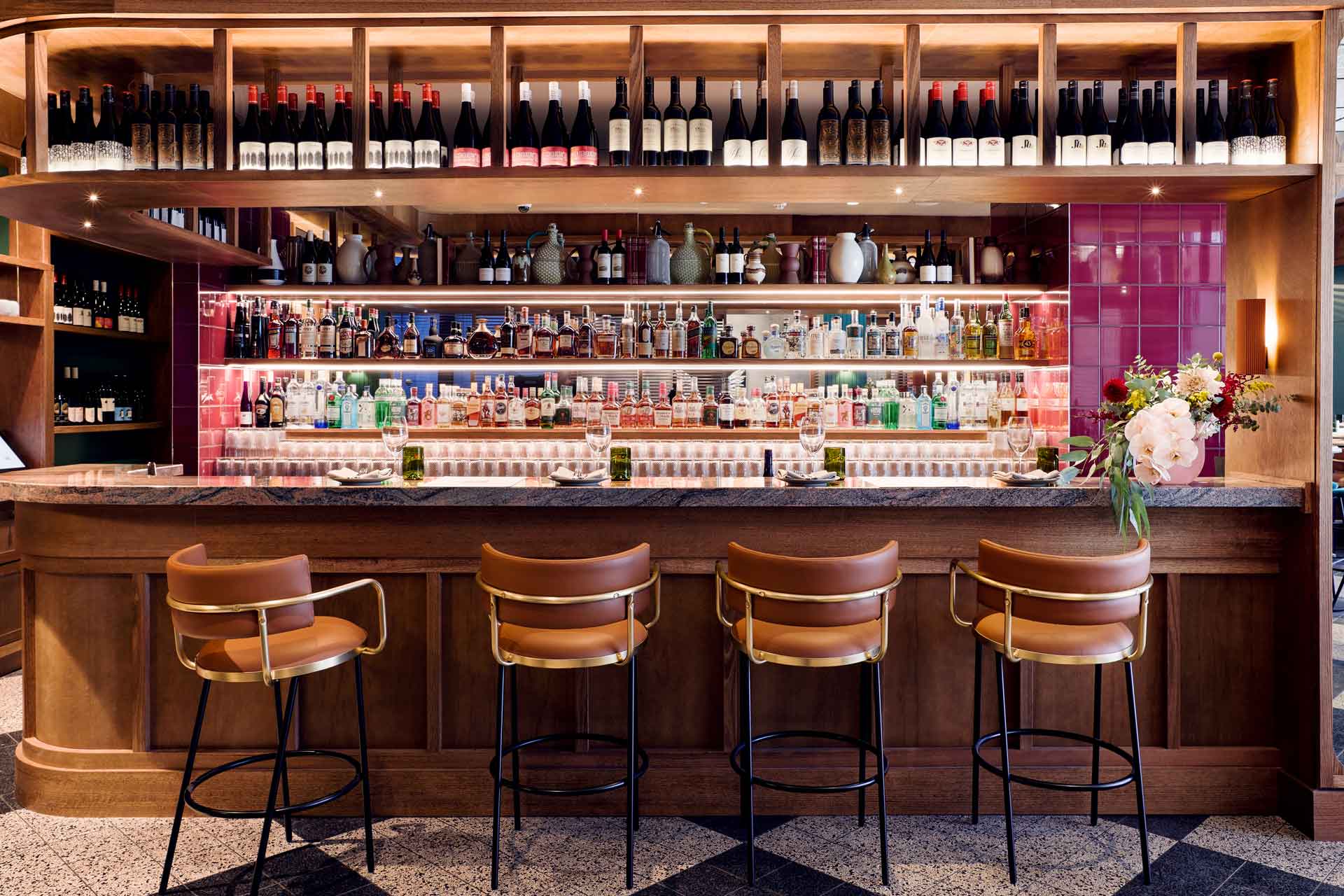 Martinez says: "Lona Misa is bougie vegan dining. Whilst the menu might be vegan and vegetarian, the dishes are still delicious as ever, replicating meat-based flavour profiles through texture and taste."
Adding: "I was based south side over eight years ago when I worked at Sweetwater and since I've left, there hasn't been anything that took it a place so we wanted to bring a strong offering for all to enjoy and bring vegan dining back to the south."
"Take what you know about vegan and vegetarian dining, and think vibrant, loud, and unapologetic – that's Lona Misa," said Vince Lombino, Creative F&B Director Ovolo Hotels.