The Four Seasons Resort and Residences Napa Valley has made its debut in California's wine country, marking the first time the luxury hotel chain has opened a resort set within a working vineyard.
Located in the town of Calistoga, the 85-key resort is surrounded by hundreds of acres of vineyards, but guests won't need to go far for tastings: the separately-owned Elusa Winery, a 4.7-acre hand-farmed vineyard operated by acclaimed Napa Valley winemaker Thomas Rivers Brown, is situated onsite. Brown and his team of viticulture experts have designed the vineyard to highlight the flavour of the cabernet sauvignon grapes that are so well suited to the region.
The winery's design balances rustic and modern interior touches, with San Francisco studio Hirsch Bedner Associates (HBA) taking inspiration from the landscape to connect the space to its surroundings. In the visitors' tasting room, a palette of warm whites, natural oak and walnut is layered with bronze metals, neutral fabrics and pops of mustard leather, for a polished finish. In the members' tasting room, a richer colour palette lends the space a more residential feel.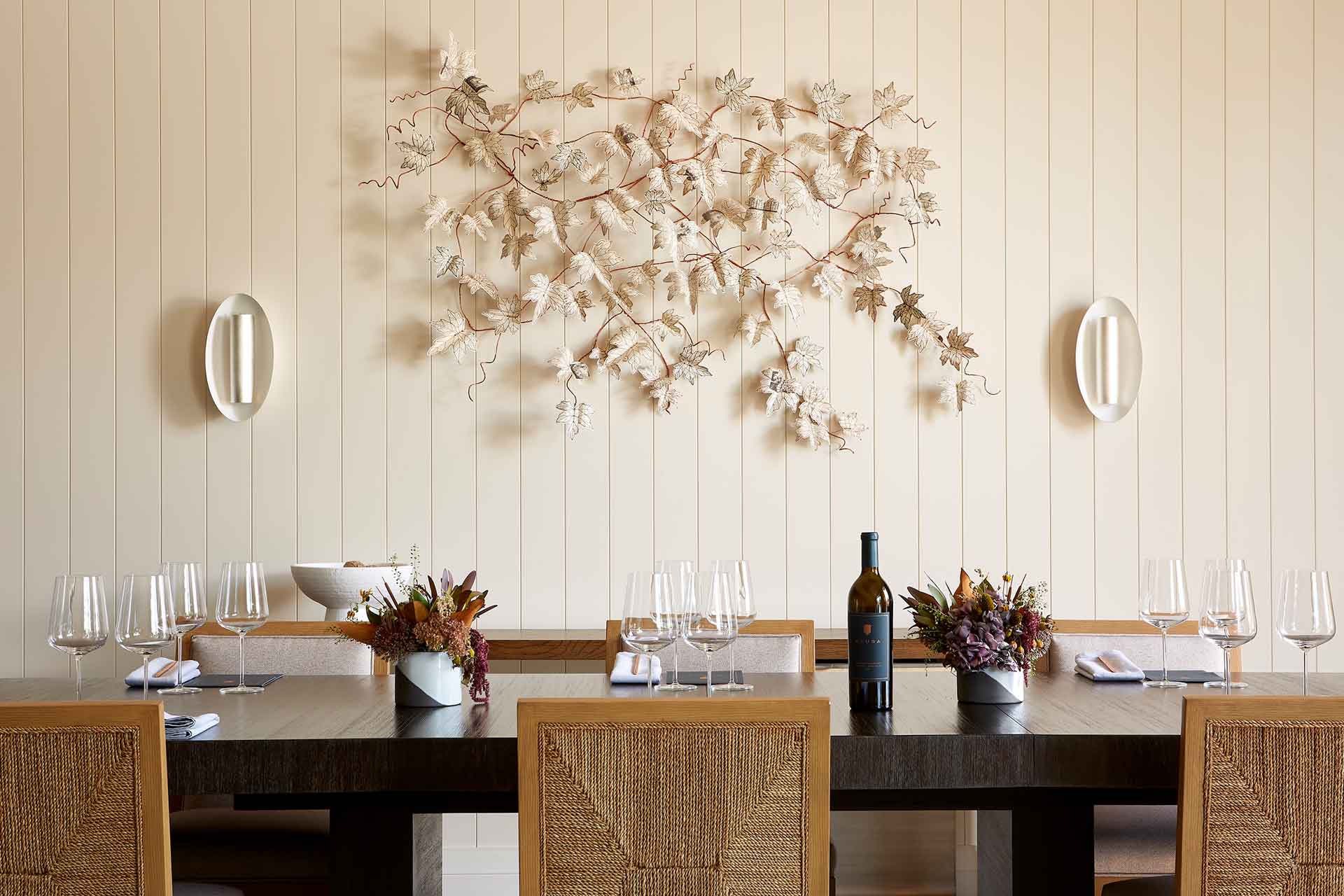 "Similar to the way good wine is connected to the terroir, the interior architecture of Elusa Winery is expressive of the landscape with touches of site-specific history," says HBA San Francisco Associate Jacob Royster. "With this mindset, we utilised localised materials and local artisans to connect the design of this project to the earth and its surroundings, created with care as the name 'Elusa' symbolizes in the native language of the original inhabitants of Napa Valley. The result is a hospitality experience that is contemporary yet also with a communal sense of place."
The focus on artisan methods continues at the Four Seasons Resort and Residences Napa Valley's onsite TRUSS Restaurant + Bar, designed by hospitality design firm EDG and led by Michelin-starred Executive Chef Erik Anderson. With a farm-fresh a la carte menu and a commitment to using local ingredients, the restaurant puts a laid back spin on the modern fine dining experience. The cooking, which is rooted in French techniques and a craftsperson's approach to roasting and traditional cooking methods, is served up with sweeping views of the Calistoga vineyards and Palisades Mountains. And, naturally, guests will also enjoy a robust 250-label wine list highlighting the Calistoga region.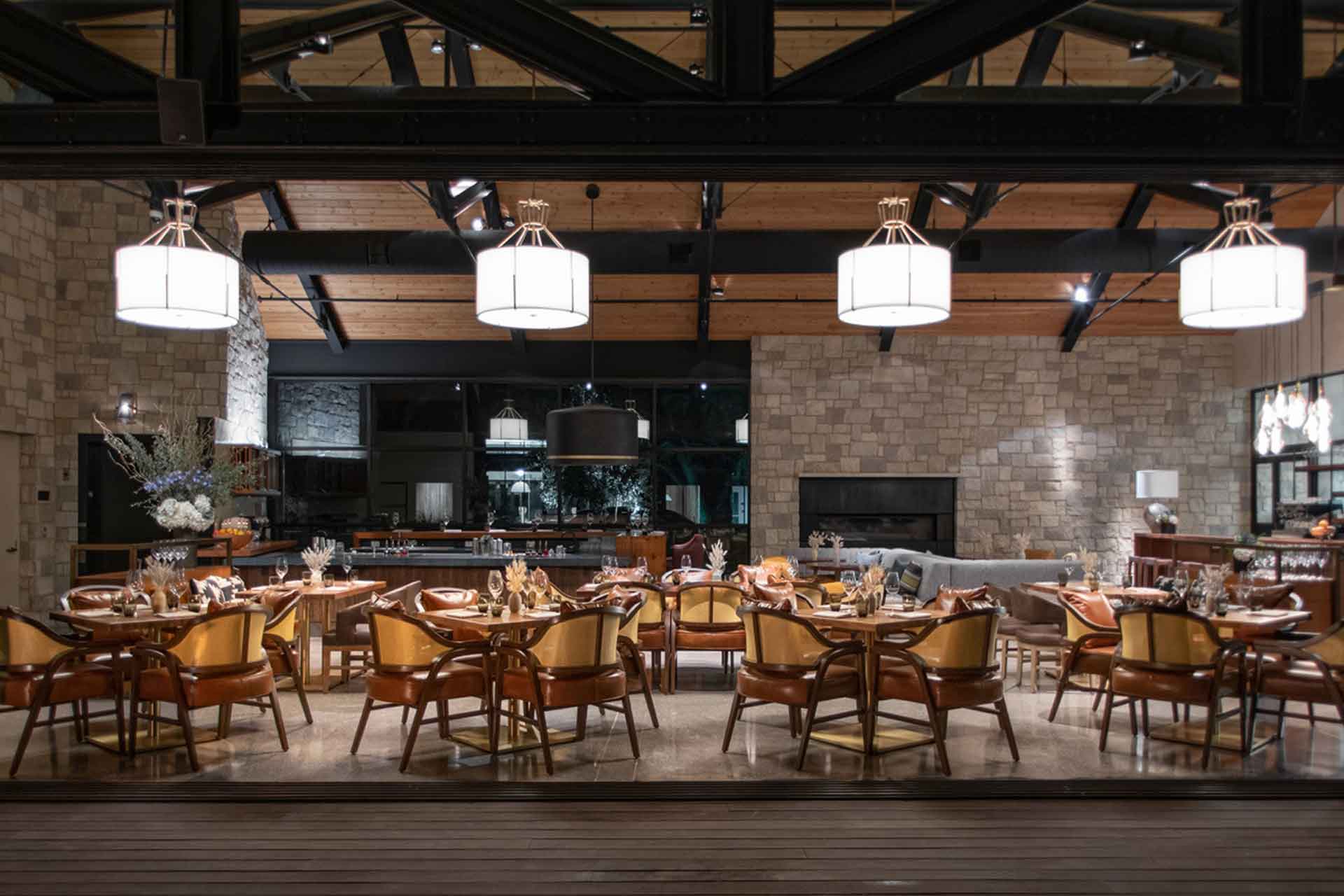 Elsewhere, Executive Resort Chef Shaun Acosta will oversee the open-air Campo Poolside, specialising in Cal-Mexican fare and poolside favourites that change with the seasons to highlight Napa Valley's fresh produce. Acosta will also manage the resort's in-room dining options and food pairings at Elusa Winery's Tasting Room.
"Napa Valley is synonymous with exceptional food and wine, and Four Seasons Resort Napa Valley honours that status with truly special dining and drinking experiences," says the resort's General Manager Mehdi Eftekari. "It is so unique that the resort is positioned within an active winery, so the grape-to-glass experience is unmatched. There will be endless opportunities for guests to taste complex, age-worthy wines, with immersive, hands-on and educational experiences and tasting sessions just steps from their rooms."