Franke Coffee Systems has marked an important milestone in its growth strategy in Asia, with the official inauguration of its new business location in Tokyo. 
The Swiss manufacturer of professional, fully automatic coffee machines has opened a new premises in the Japanese capital that features a showroom, training facilities and workplace. The move follows the registration of its owned master distribution licence in Japan in 2021. 
The celebration of the opening kicked off with members of the Franke Coffee Systems' leadership team and Counsellor Trade and Investment and Head Swiss Business Hub Japan, Claudio Mazzucchelli, participating in a Sake Barrel Ceremony (Kagami-Biraki), a Japanese tradition to celebrate the transition to a new stage. A coffee making demonstration by restaurant and café adviser Makoto Asamoto followed, featuring the Franke A800 with Flavour Station to prepare a specially designed matcha-coffees.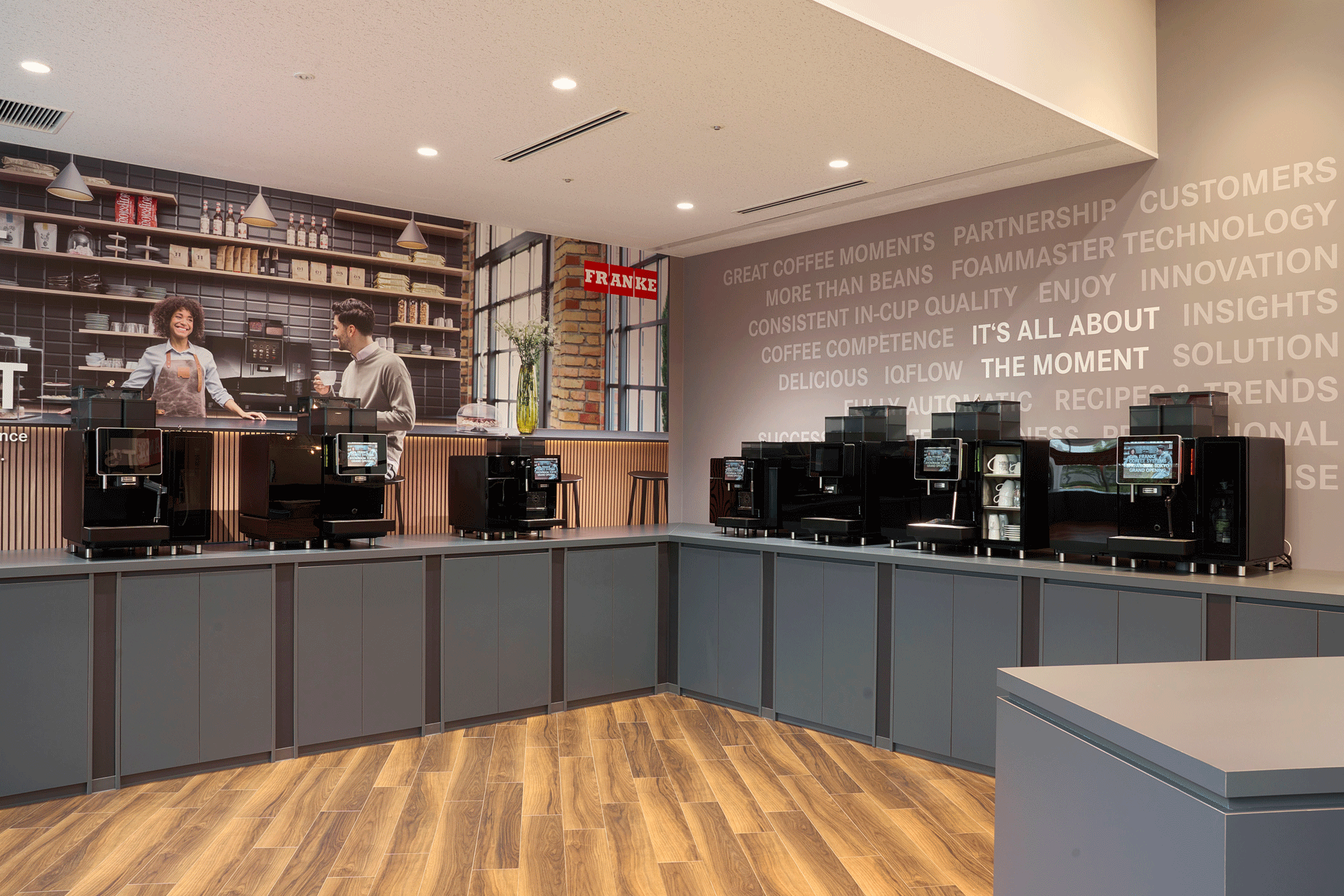 "Asia Pacific is one of the world's fastest growing regions for coffee consumption and with the latest opening in Japan, we will provide a platform to our partners and customers showcasing our solutions that perfectly satisfy the market's growing demand for premium coffee beverages even better," said Marco Zancolò, CEO of Franke Coffee Systems.
The new showroom provides hands-on access to Franke's A-Line portfolio of fully automatic coffee machines, from the compact, award-winning A300 to the A1000, as well as the SB1200 Specialty Beverage Station. The brand's signature coffee technologies iQFlow, FoamMaster, CleanMaster, IndividualMilk Technology and Franke Digital Services are also on display, with partners and customers able to test them for themselves. The premises also includes an individual training space.
"The mission of the Franke Coffee Systems Japan team is to better assist our partners and customers in serving the Japanese market," said Ikuo Murakami, Managing Director of Franke Coffee Systems Japan. "This is the place where we can create a moment with our partners and clients, so that they get to know us better and benefit from the expertise and knowledge that we are willing to impart. It's all about assisting them so they can provide every guest with wonderful, memorable coffee moments with every cup."