Heston Blumenthal is once again bringing his Mountain Gourmet Ski Experience to the Italian slopes this season. The chef has teamed up with Amin Momen, director and founder of Momentum Ski, to launch the seventh edition of the foodie event at Courmayeur Mont Blanc in March 2022. 
The three-day feasting event will run from 17-20 March. It will see the Michelin-starred chefs – Tom Kerridge, Paul Ainsworth and Paolo Griffa – serving up luxurious meals on the slopes, as well as in the Grand Hotel Royal & Golf, located in the heart of Courmayeur. 
The event will kick off with a rustic, informal Italian dinner, where guests will have the opportunity to meet all three chefs. On 18 March, Britishs chef Kerridge and Ainsworth will create a five-course tasting dinner on the mountain at La Chaumière, a mountain restaurant accessible only by cable car and snowmobile. The duo's menu includes some of their best-known signature dishes.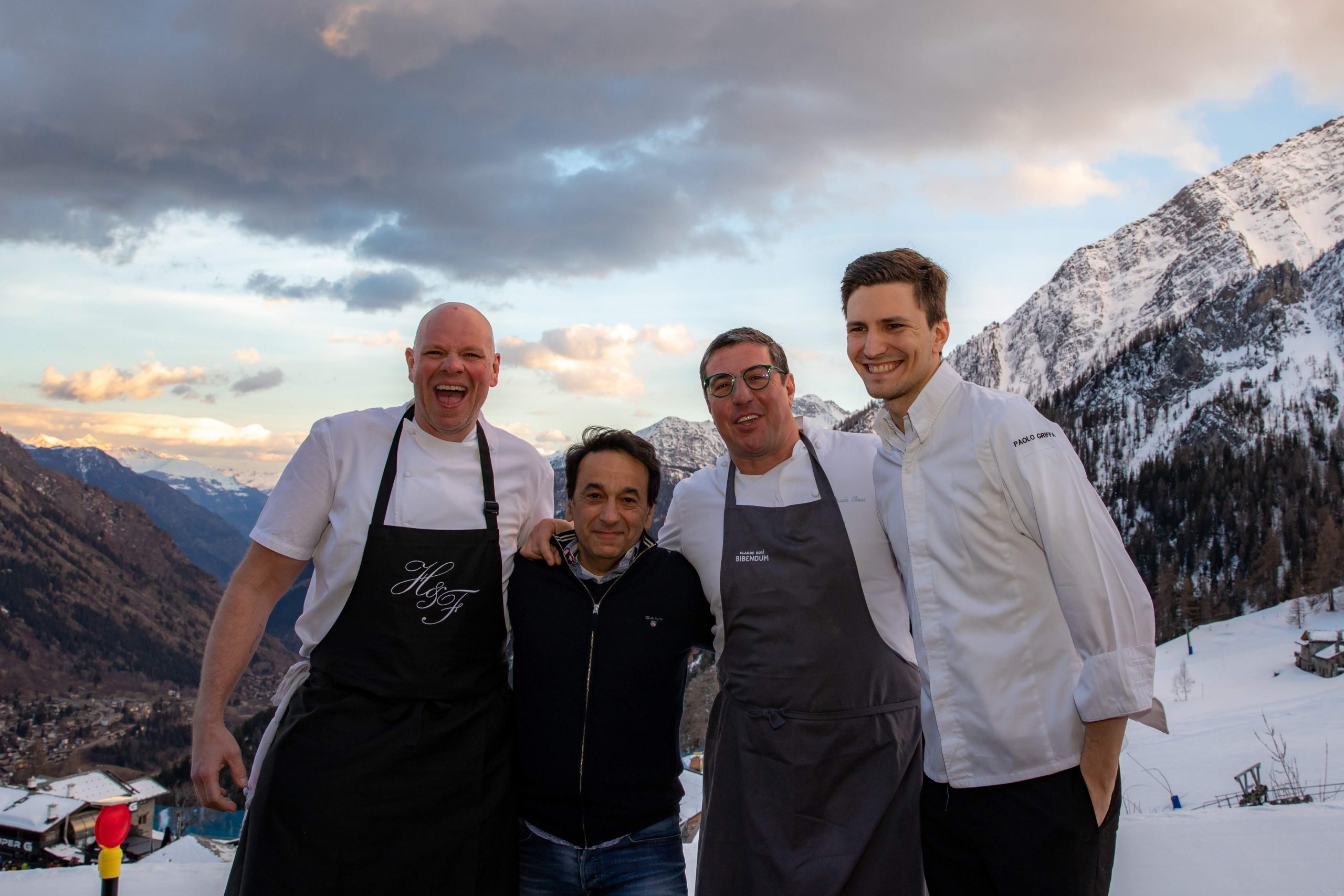 Finally, on 19 March, Griffa – who helms the Michelin-starred restaurant Petit Royal at the Grand Hotel Royal & Golf – will join the pair at the hotel to cook up a seven-course tasting dinner showcasing their signature dishes with an alpine twist. 
The Mountain Gourmet Ski Experience has strengthened Courmayeur's reputation as a foodie ski destination in recent years, attracting some of the biggest culinary talents to cook on its slopes each year. Previous chefs that have participated in the event include Marcus Wareing, Clare Smyth, Jason Atherton and Sat Bains.