Miami stalwart The Mayfair Hotel & Spa has re-opened as the new Mayfair House Hotel & Garden following a two-year overhaul, with an invigorated F&B offering to boot.
The hotel's transformation includes fully renovated guest rooms, curated art from local and international artists, and a design that fuses both the glamour and sophistication of its iconic past with the free-spirited heart of the city's contemporary Coconut Grove neighbourhood.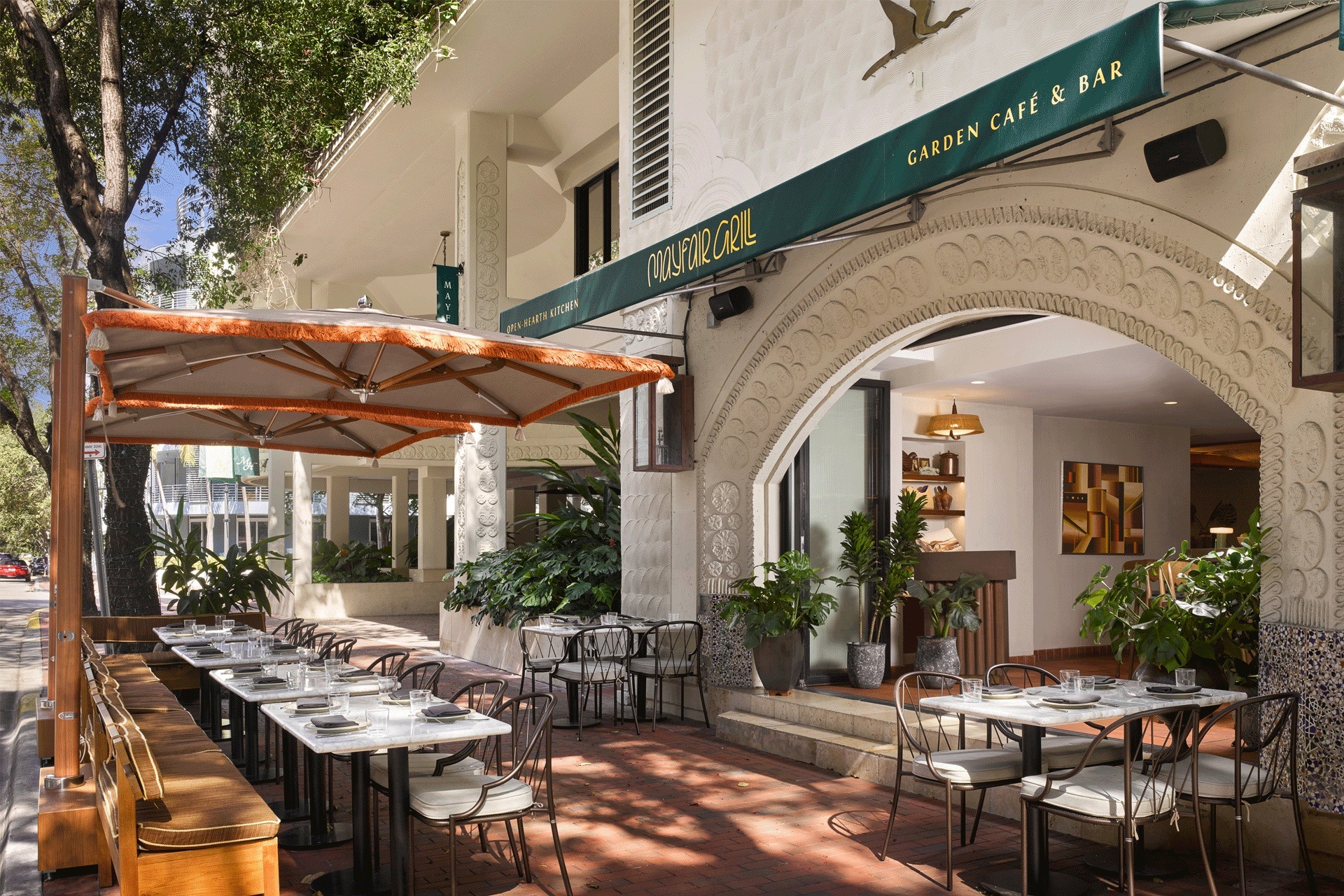 Two new F&B concepts from local hospitality group Lost Boy & Co. are also in action: the Mayfair Grill restaurant, garden-café, and atrium bar serves wood-fired cuisine fuelled by the Sonoran flavours of Arizona, Southern California, and New Mexico. The same menu is also available in the Fountain Bar, located in one of the original elevator shafts of the historic hotel. Meanwhile Sipsip, a Calypso-style rooftop pool bar celebrating Coconut Grove's Caribbean ancestry, is offering island-inspired cocktails, an extensive rum program, a Caribbean menu, and live music.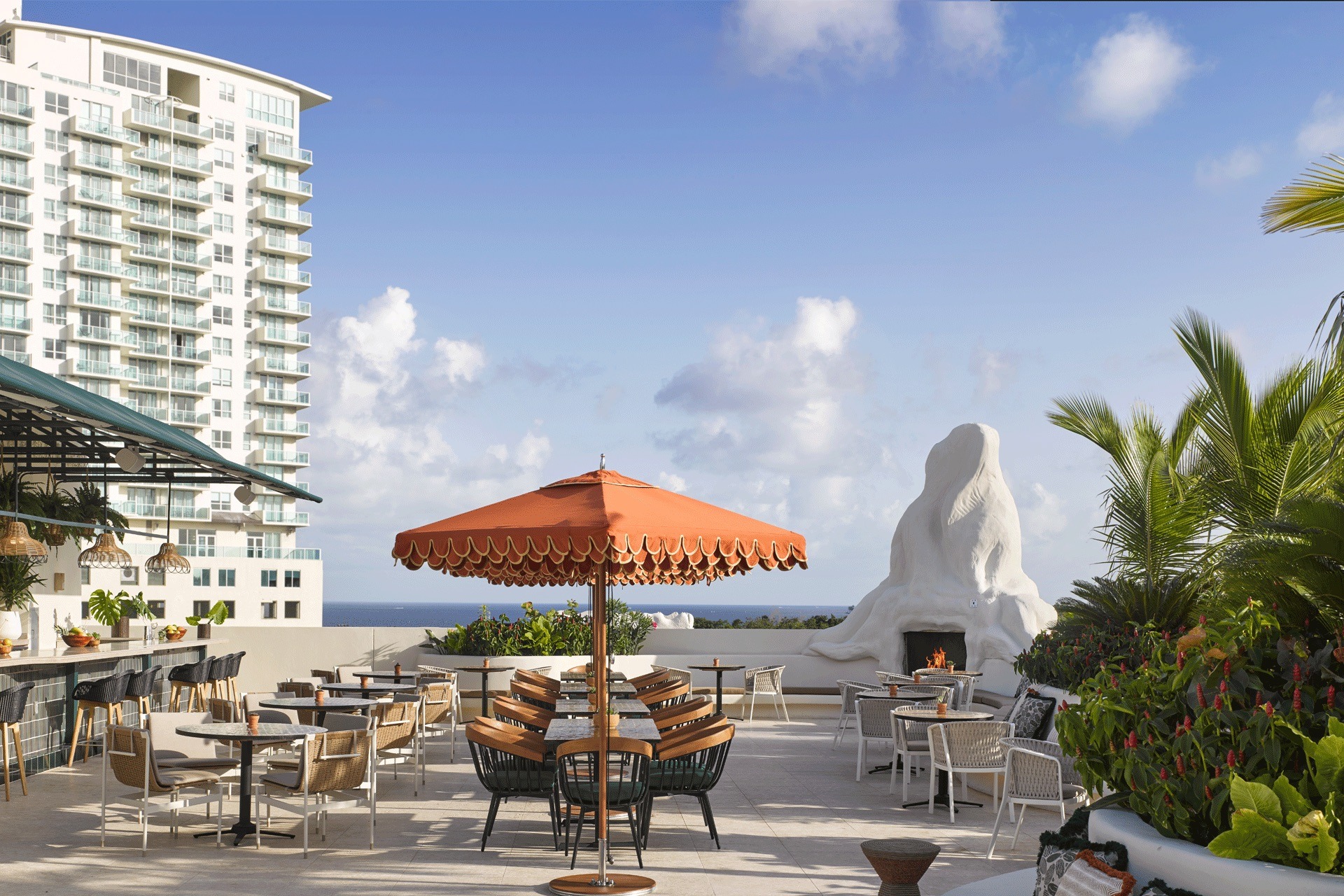 "Mayfair House Hotel & Garden is a special part of the neighbourhood's history, and we are thrilled to be able to help write the next chapter of its story," says Chris Hudnall, co-founder of Lost Boy & Co. "There is no place better suited for reinvention in Miami than Coconut Grove. We knew we had a unique opportunity to create two never-before-seen dining concepts that will both 'wow' locals and bring something completely new to the South Florida restaurant scene."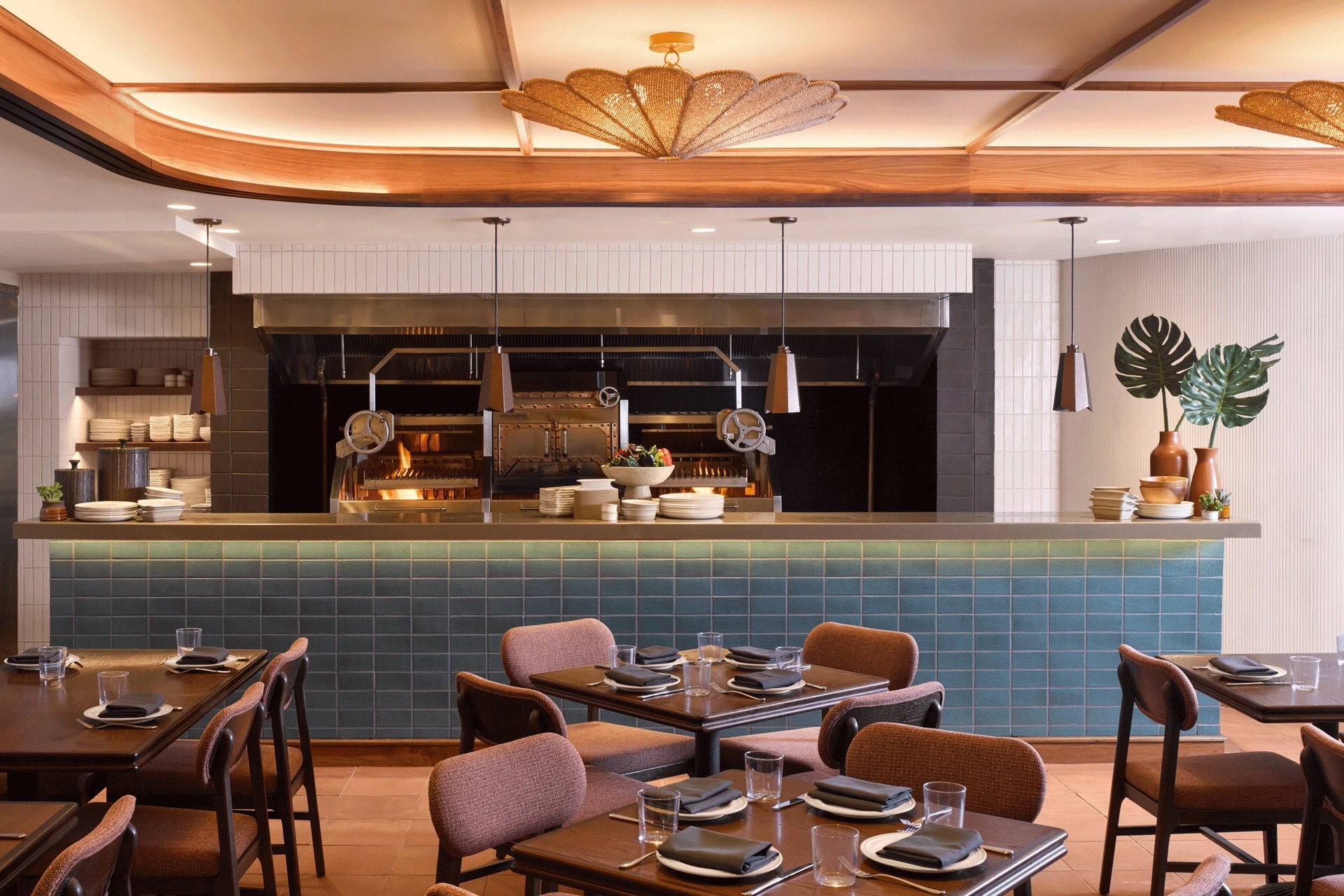 Embracing original architect Kenneth Treister's signature work of art that has transcended time, the hotel honours the best parts of Mayfair's golden age. New York-based interior design studio Goodrich has turned the space into an oasis of lush plantings, cascading fountains, beautiful pools, fanciful copper lighting, and sculptural architectural details.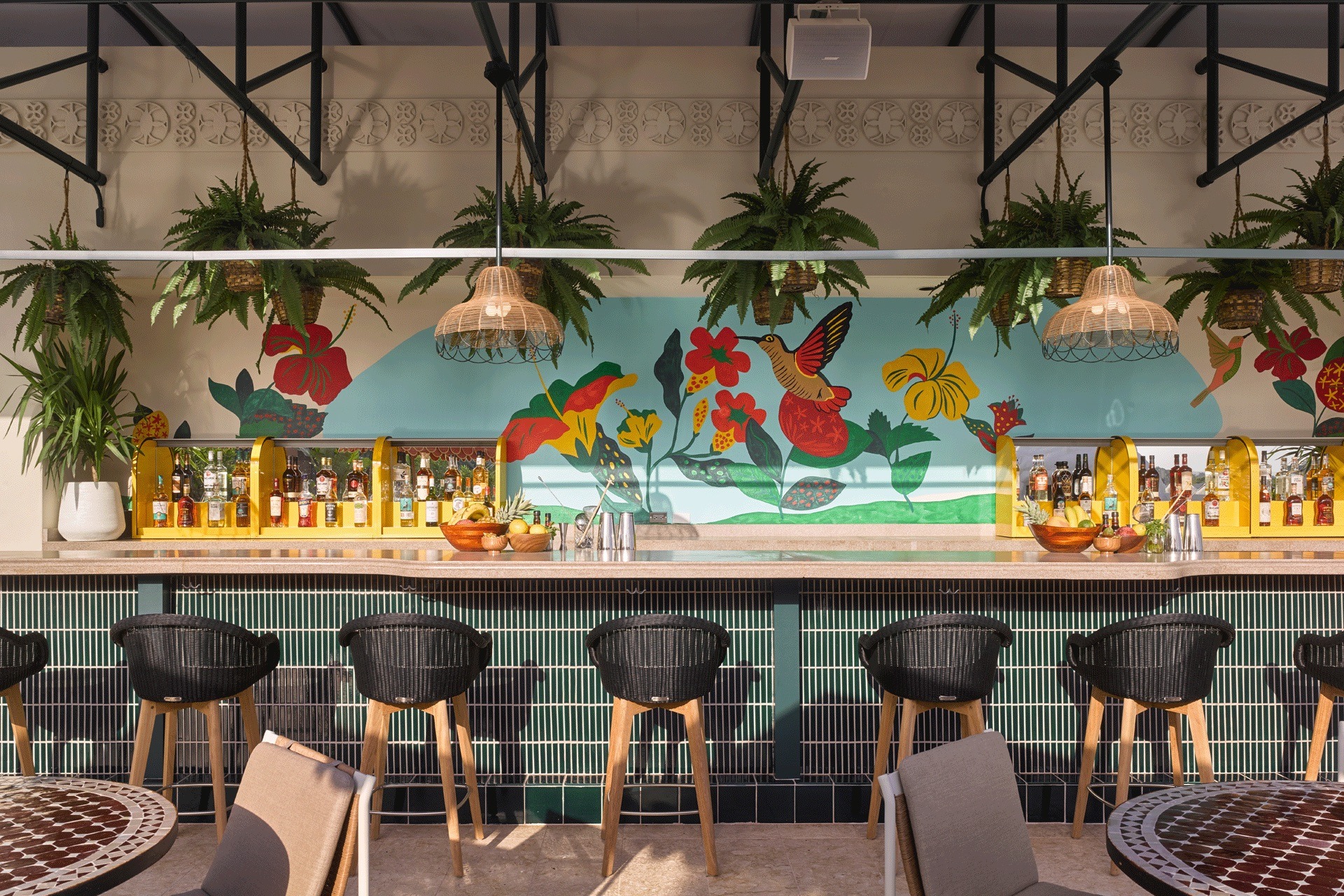 "Mayfair House Hotel & Garden was designed to be a culture-forward destination—a place shaped by artists and creatives where ideas are born and imagination runs wild," says Lucy Martin, General Manager of Mayfair House Hotel & Garden. "When you walk inside and see the custom art, bold jewel tones, soft furnishings, and natural Eden, it evokes an instant sense of warmth and hospitality – truly the most special hideaway."
Images: Will Pryce