A surrealist speakeasy has opened in the heart of Dubai, threading together aesthetic elements of both past and future. The Secret Room, designed by Toronto-based Paolo Ferrari, is located in the subterranean depths of the Five Palm Jumeirah Hotel and deftly anchors bacchanalian decadence with an air of noble restraint.
"When we started this project, we had a visual of Villa Farnese – a Renaissance-era mansion in Rome – then we spliced it with Anish Kapoor's 'Cloud Gate'," says Ferrari. This inspiration can be seen in the Dalí-esque bronze-coloured bar, a visually weighty structure made from fibreglass and 3D-modelled from the inside-out, then milled from custom moulds. Its design is mirrored in the sculpted aesthetic of the host and DJ station.
These futuristic elements contrast with the interior architecture, which references the pre-20th century period using carved wooden walls, ceiling and smoked oak flooring. A hand-painted art piece is inspired by classic Italian bacchanal paintings, while soft furnishings are reminiscent of the '60s and '70s.
Within these elements, Ferrari also referenced the final moments of Stanley Kubrick's film '2001: A Space Odyssey', set in a Louis XIV-era French bedroom. "That scene has always resonated for me," he explains. "There is an incredible tension between the interior architecture, but at the same time it feels uncomplicated." A similar effect is achieved in The Secret Room and, with it, a nod to retrofuturism is made particularly clear.
Kubrick is referenced in the nightclub's otherworldly bathroom too, where guests move through a dimly-lit panelled corridor to an expansive, multi-dimensional space. "The Secret Room is a reminder that a great club pulls on your alter ego," Ferrari concludes. "It's all about theatre."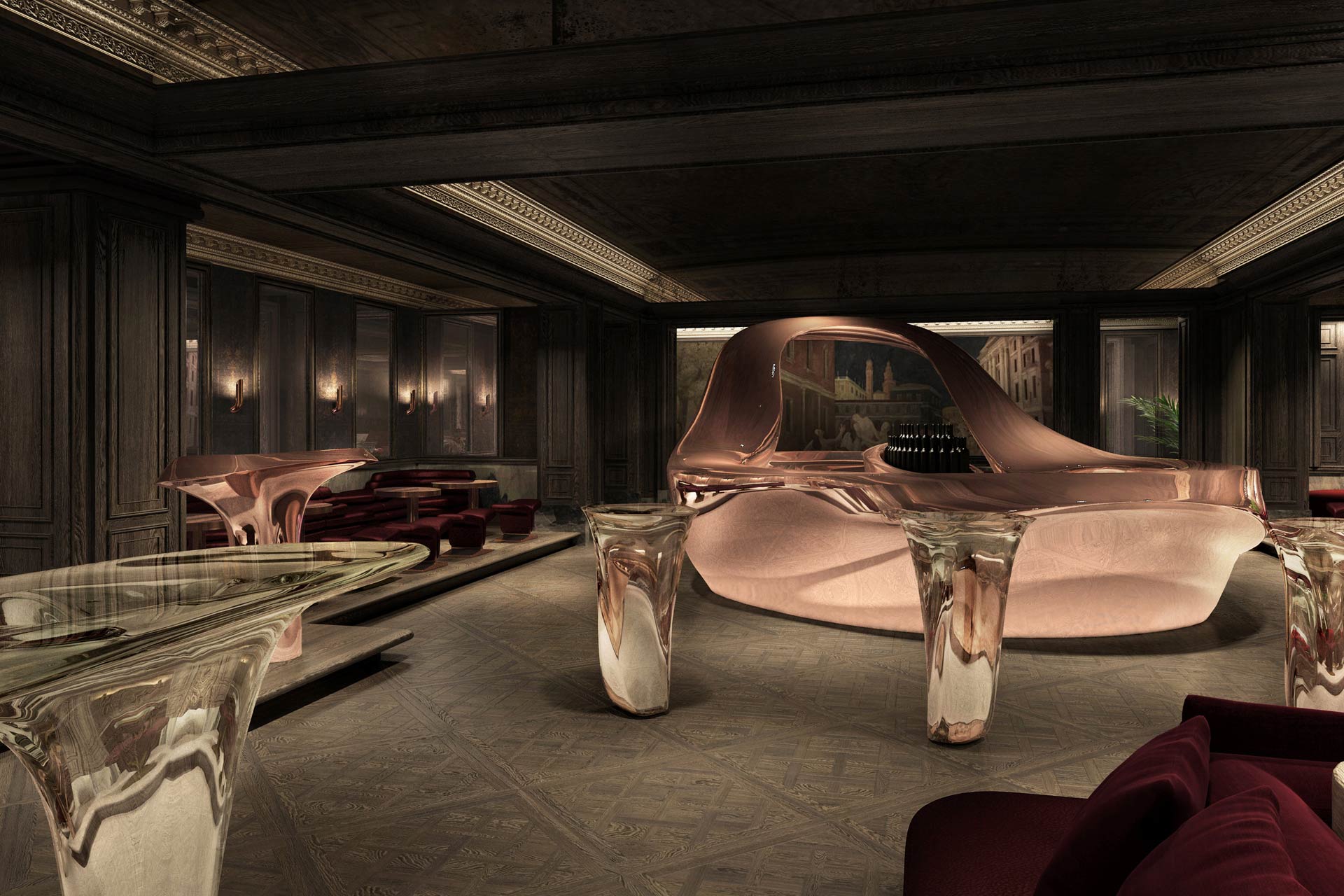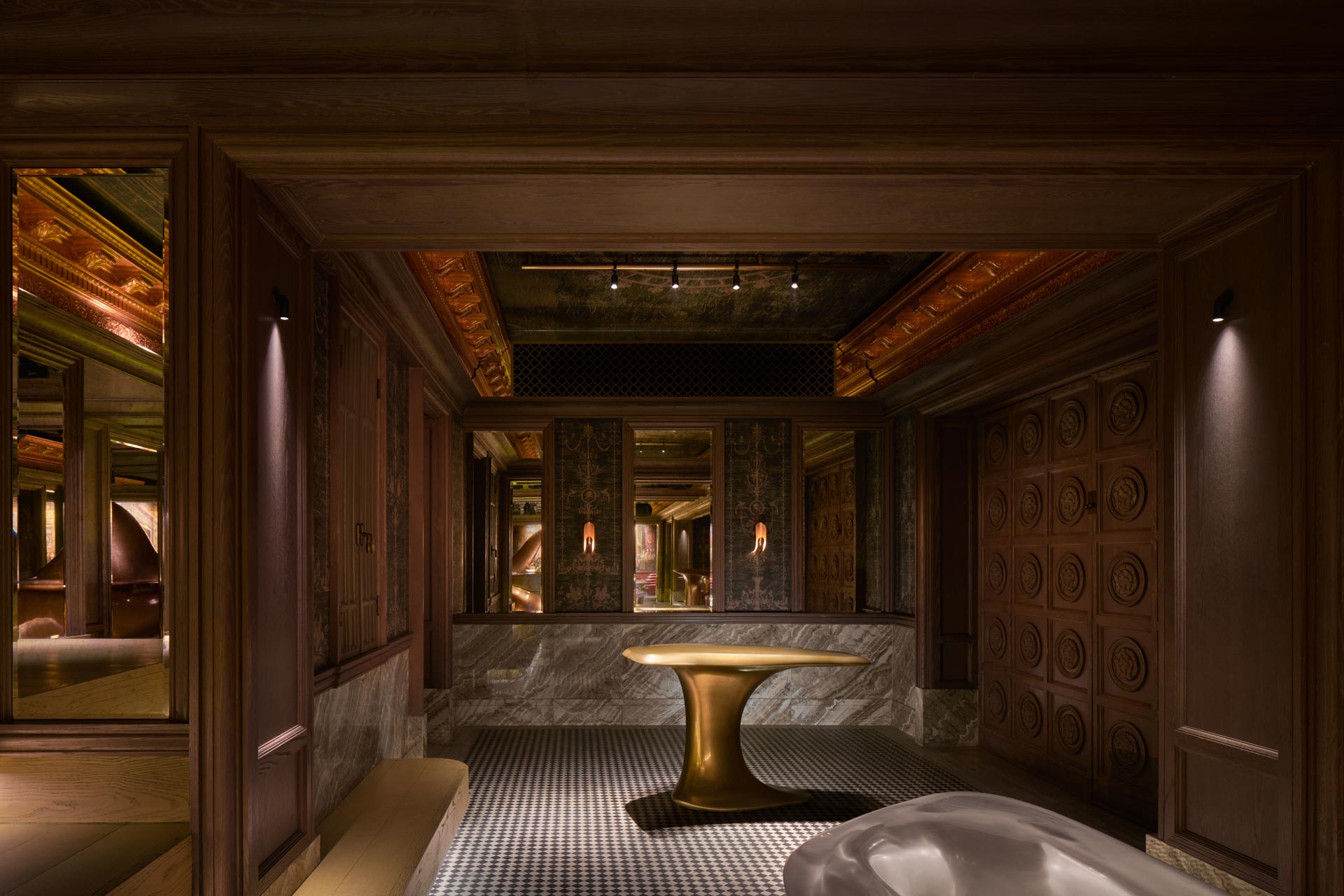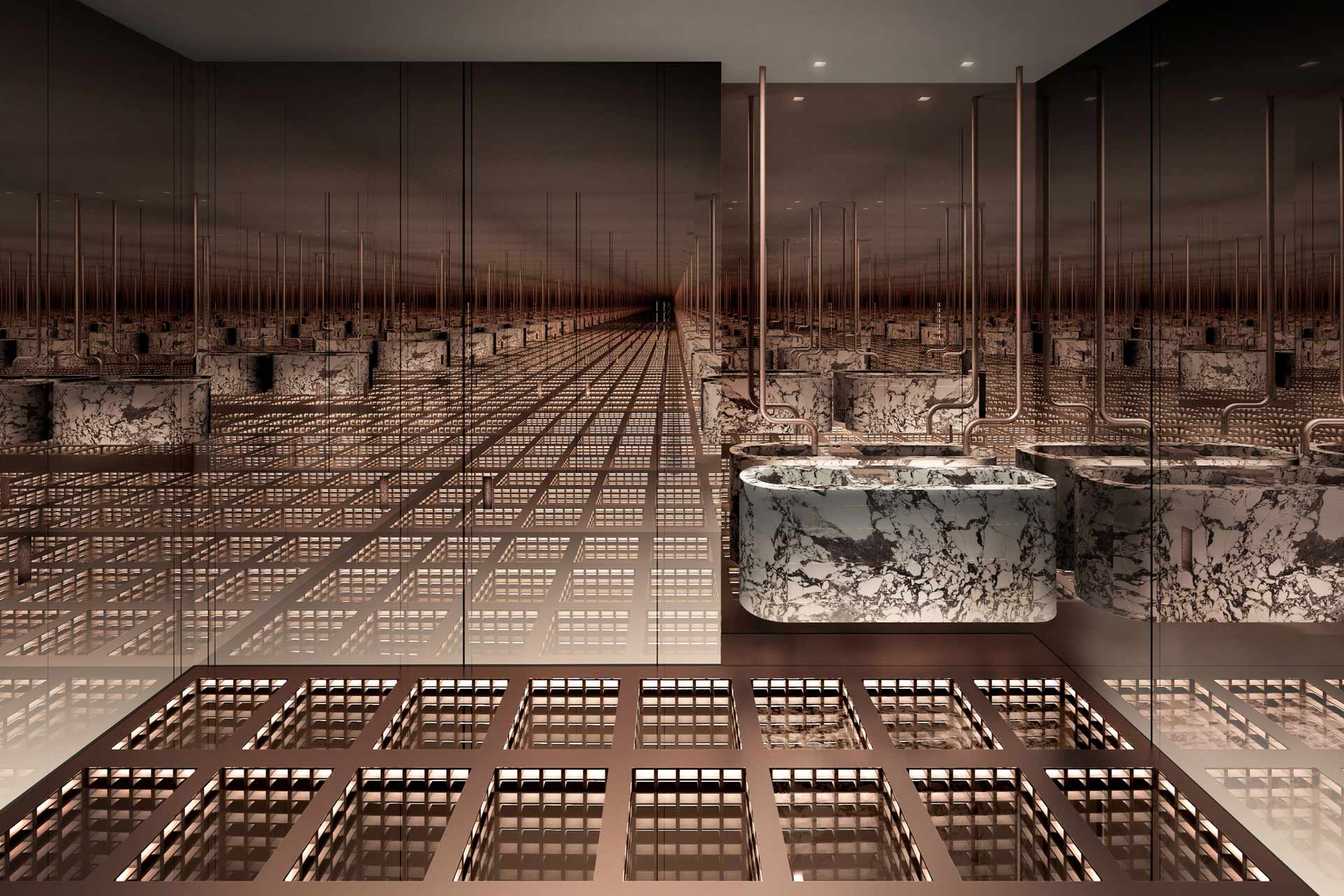 CREDITS
Photography: © Studio Paolo Ferrari and Virgile Bertrand