Quinta do Lago, in The Algarve, has launched its first Asian-fusion restaurant, Umami.
Situated in one of Quinta do Lago's most exclusive settings, the culinary offering boasts sunset views across the Ria Formosa and serves a mixture of high-end Asian tapas, extensive sharing menus, sustainably sourced seafood and sushi.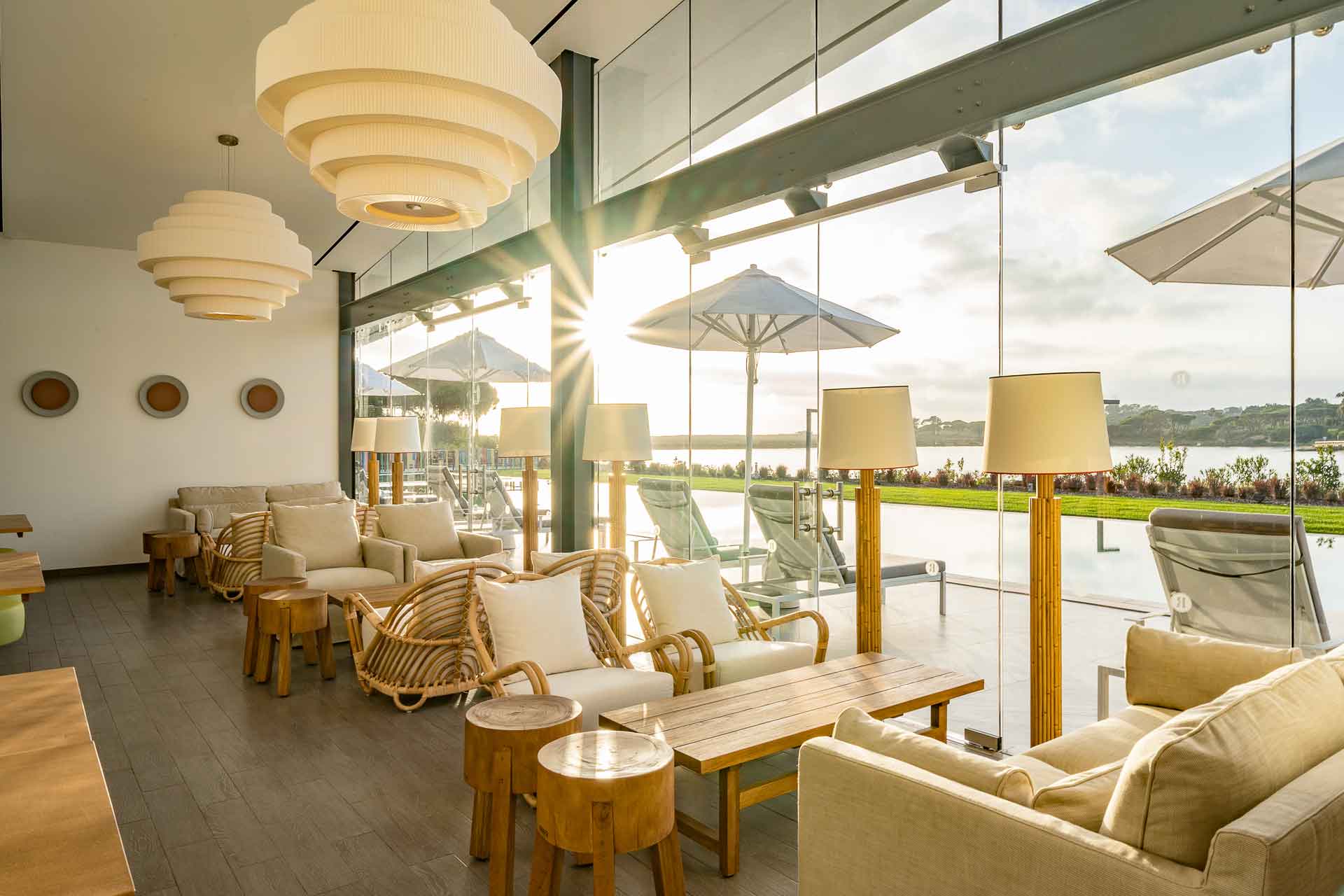 The term, 'Umami', is a new concept which originates from Japanese and was officially named in the 1980s, it means the fifth basic taste 'savouriness' (alongside sweet, sour, salty and bitter). The taste is often described as rich and its flavour characteristic of cheese, cooked meat, mushrooms, soy and ripe tomatoes.
The restaurant takes inspiration from the fisherman of the northern coastal water of Japan, grilling fish over hot coals on their boats and passing it to one another using their oars.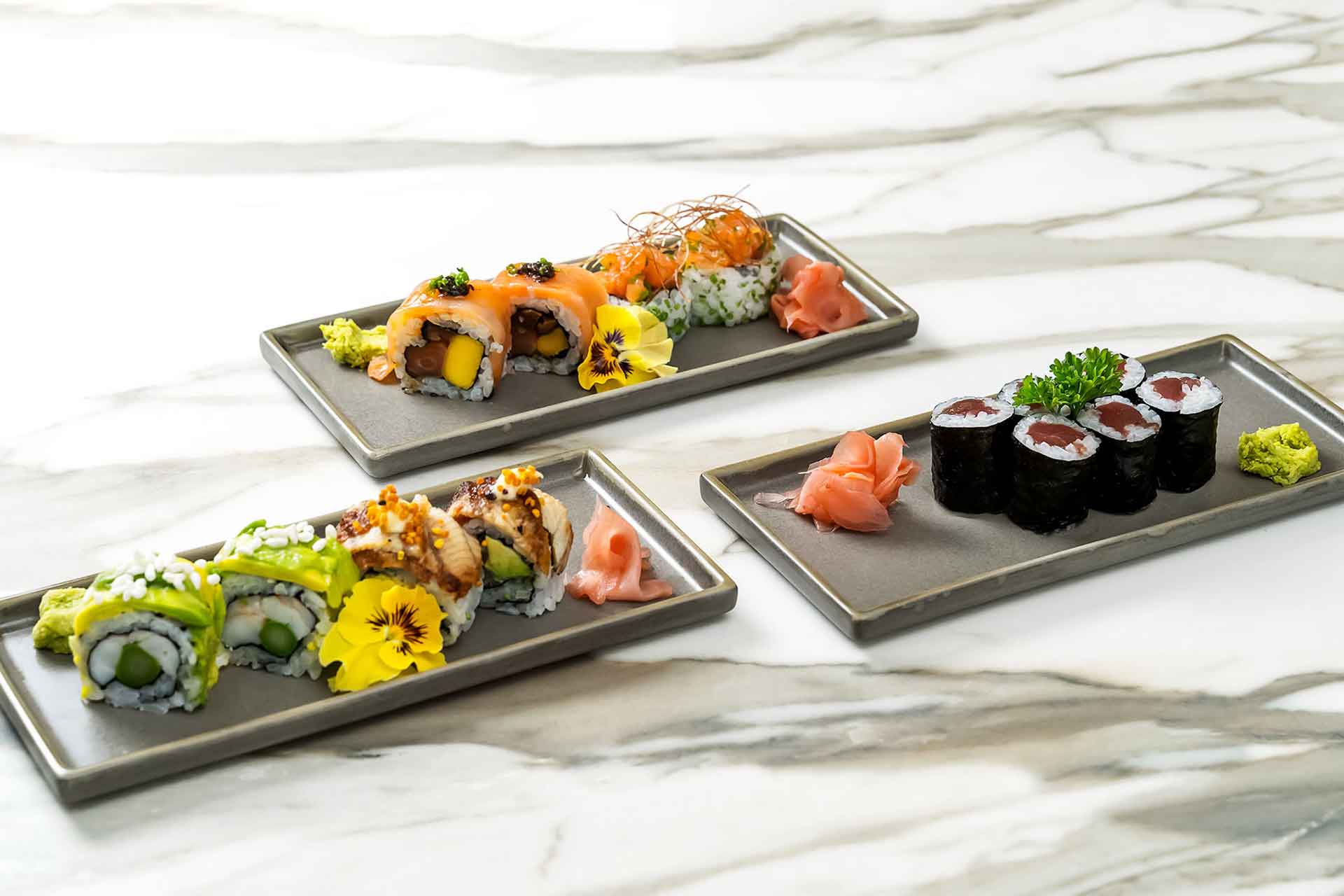 From ethically sourced, sustainable seafood to a selection of traditionally inspired dishes cooked on the Robata grill, the intimate restaurant seats 20 people indoors and up to 60 on the outside terrace.
Designed by interior architect Brian O'Sullivan Studio, the restaurant shows a subtle balance between contemporary design and a nod to tradition and the venue is a beautiful backdrop to the natural flow of alfresco and poolside dining. A design that is classic yet contemporary, Umami is surrounded by vibrant, natural surroundings and the interiors present a naturally elegant look and relaxed feel.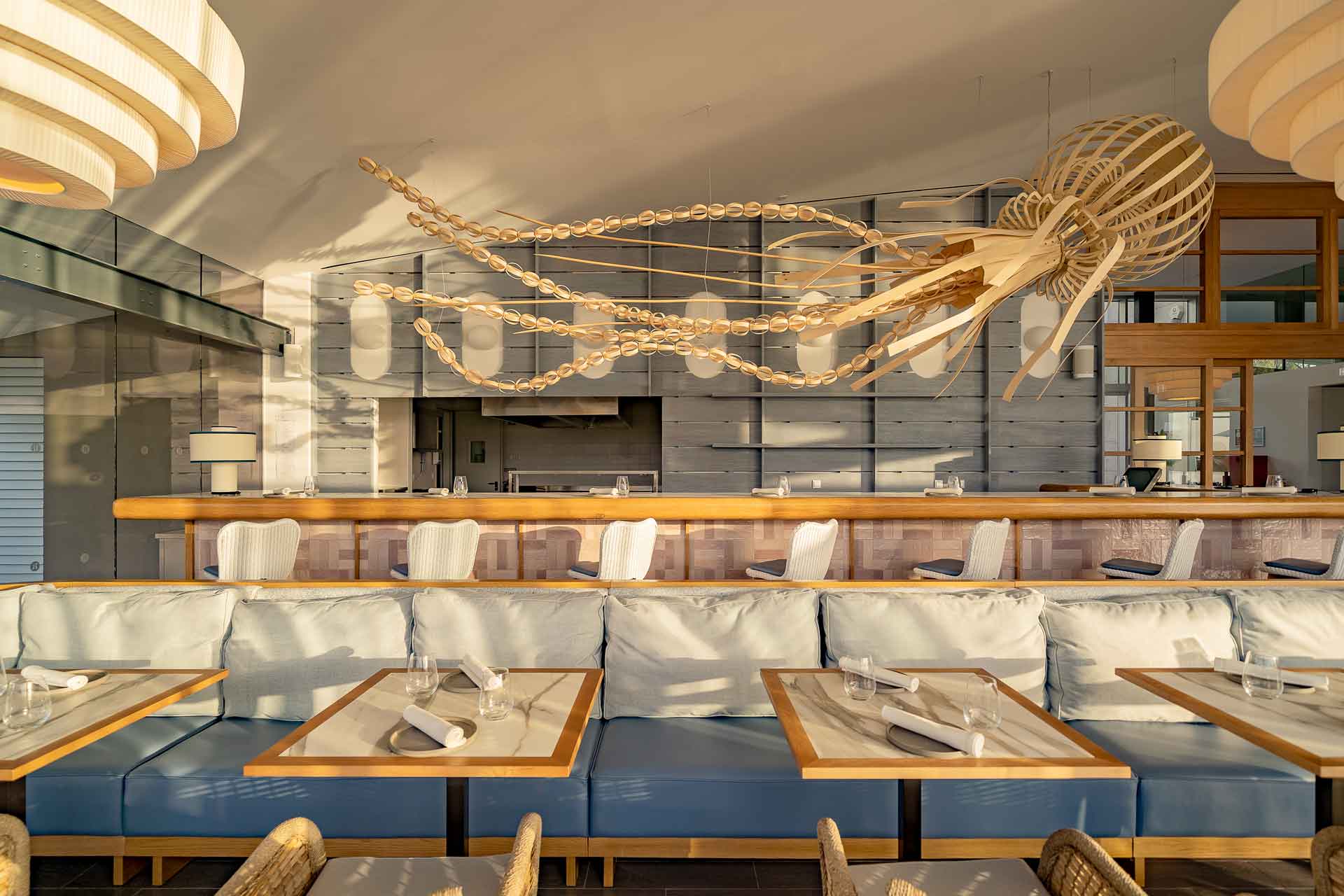 Guests looking to sample the Robata can choose between a selection of dishes, including the classic cod served with a miso glaze and a black garlic emulsion, king prawn served with yuzu butter or the caramelized auberge served with orange, radish and sake.
Meanwhile, a fresh selection of high-end tapas, sashimi and sushi produced from locally caught seafood is also available and the dessert selection includes matcha nemesis, Umami Momo or the coconut and galangal panna cotta.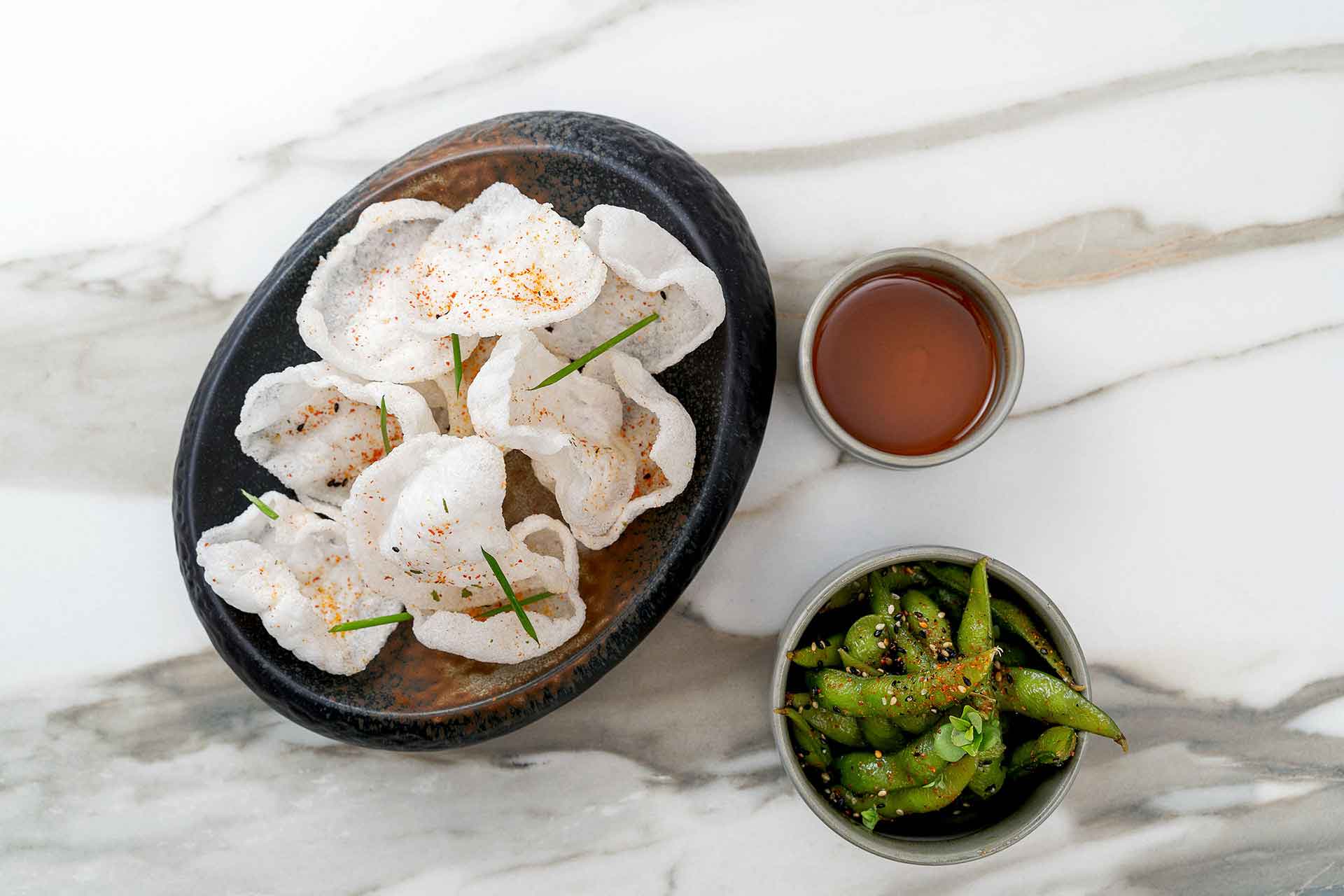 The new restaurant is committed to sustainability, ensuring that all produce is sourced locally – including the tuna which can be traced back to where it was caught nearby. All charcoal used is also 100% eco-friendly and the menu incorporates fresh herbs, spices and vegetables from the resort's very own Q Farm.
Diogo Martins joins Umami as Head Chef following his previous position as Sous Chef at Quinta do Lago's award-winning Bovino Steakhouse. Before joining Quinta do Lago, Martins was Junior Sous Chef at Pasture award-winning steakhouse at Bristol and Chef de Partie at the Michelin-starred restaurant RitzCoffier at the Bürgenstock Hotel & Resort in Switzerland. Martins has trained Chef de Partie at Brasserie Ouest, which features in the Michelin Guide, and as a Sous Chef at Nodee Sky restaurant, both located in Oslo.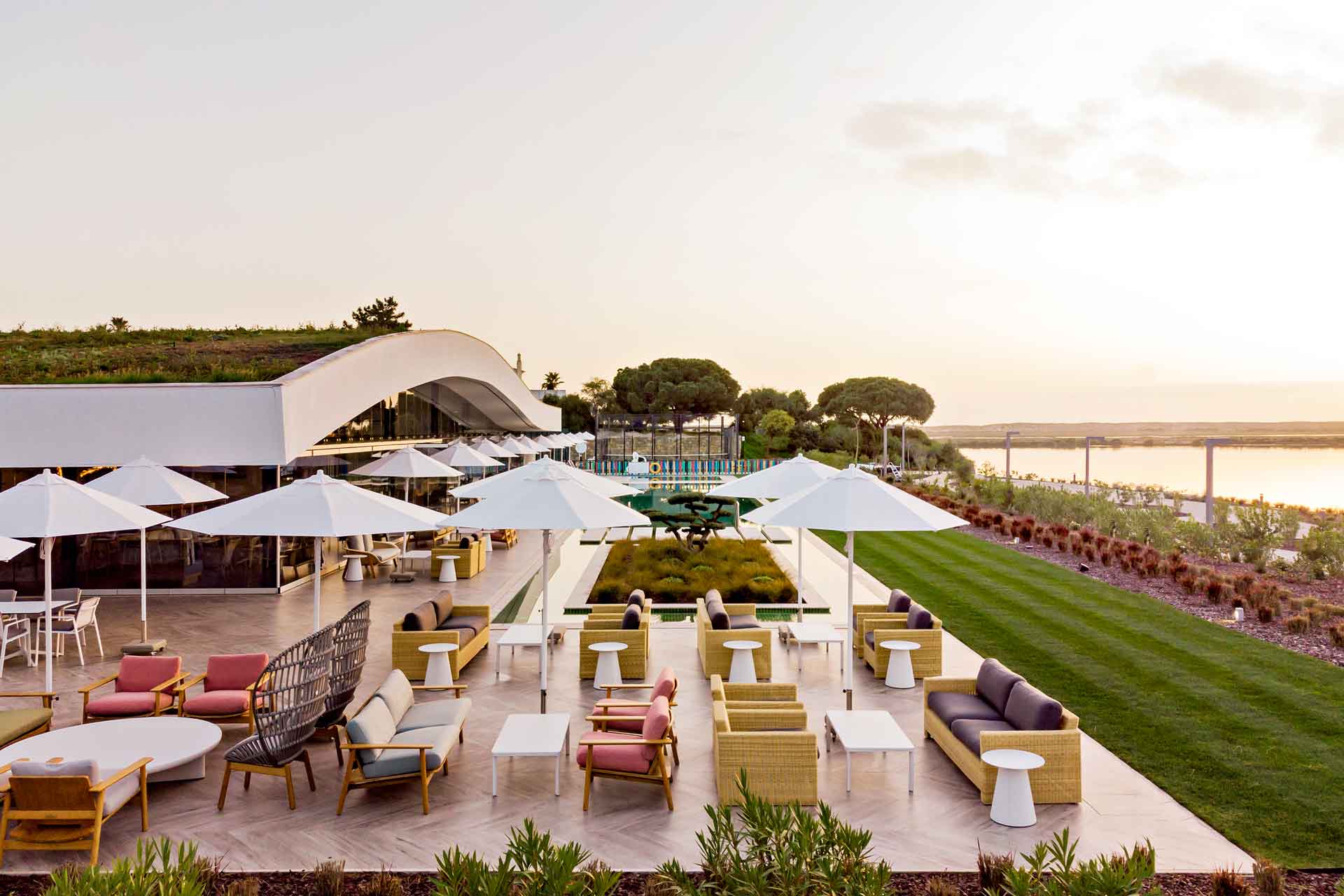 On his new position as Head Chef, Diogo Martins comments, "I am delighted to be launching the Quinta do Lago's first Asian restaurant. We have designed a truly inventive Asian-style menu, which I hope will be a welcome new addition to the resort's extensive gourmet offering."
Adding: "Our new Robata grill is set to provide an immersive experience and the location provides a warm and relaxed setting that will complement our fun yet sophisticated menus. Sustainable dining has always been extremely important to me, now more so than ever, and I am proud to say our food is local, traceable and reduces waste as much as possible."