New York architecture and design studio Rockwell Group has unveiled the interiors for 1 Hotel Toronto and its F&B spaces. 
Canada's first mission-driven hotel celebrates the beauty of Toronto's natural environment and offers an all-round dining and drinking experience, with a selection of two restaurants and two bars.
Rockwell Group's design concept for the hotel reframes the city, turning its urbanism inside out, responding to the question "What if a luxury hotel was an inviting portal to the natural world, instead of a flight from it?".
The material palette for the hotel takes inspiration from the muted colours of Lake Ontario and the contrasting tones of the seasons and features reclaimed timber, native plants, board-formed concrete and local marble.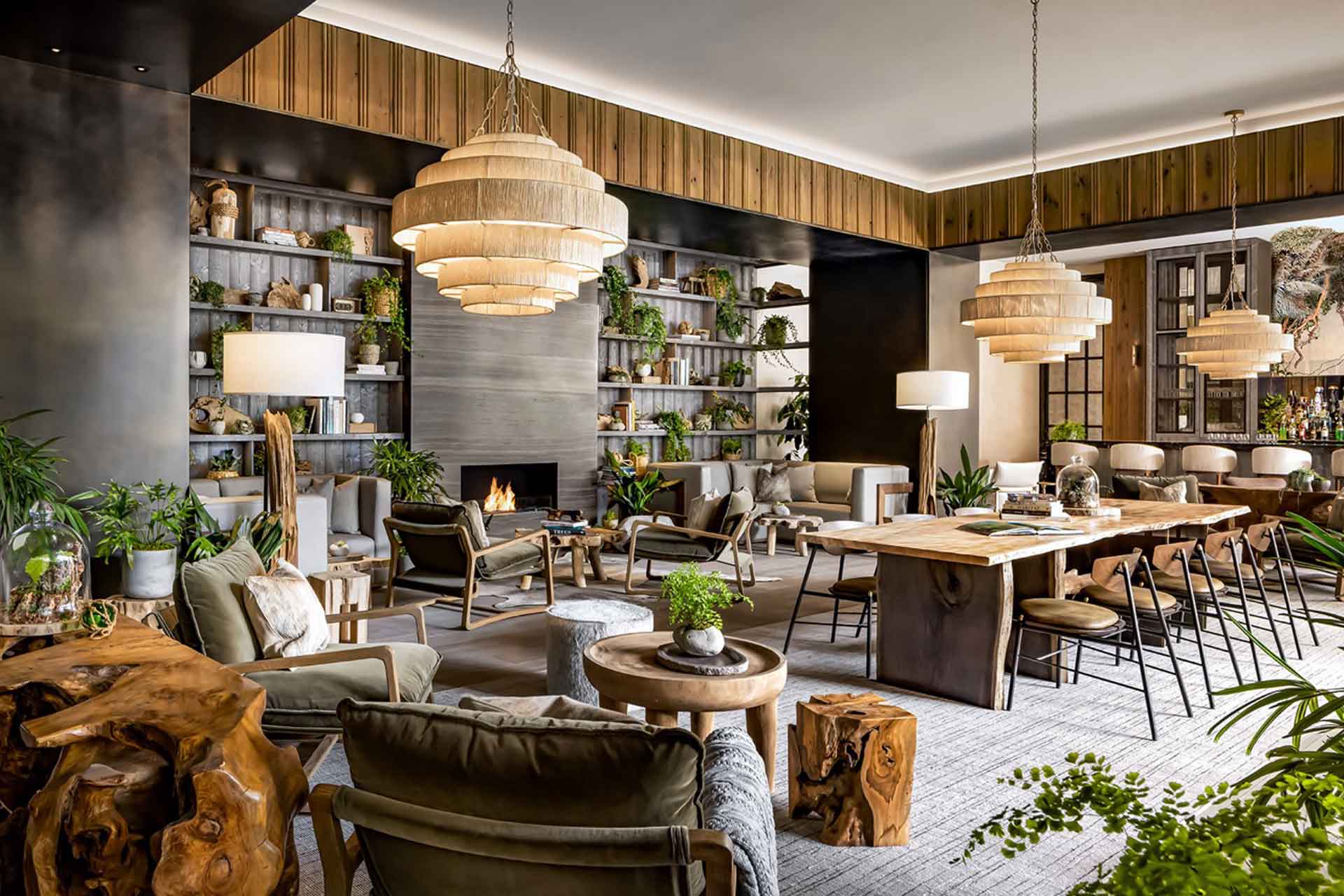 1 Kitchen
The modern 1 Kitchen has a vintage vibe and is located in a glass-walled conservatory-like space with a vaulted wood ceiling and curved trusses hung with greenery. Sourcing all food ingredients from within a 50km radius, 1 Kitchen is a neighbourhood destination that welcomes both hotel guests and locals alike.
Madera
Madera – an organic Mexican restaurant follows the design cues of the hotel, with sand-blasted textured wood, greenery, wooden dining chairs, reclaimed live edge wood tabletops, artistic handmade vessels and modern, vibrant lighting.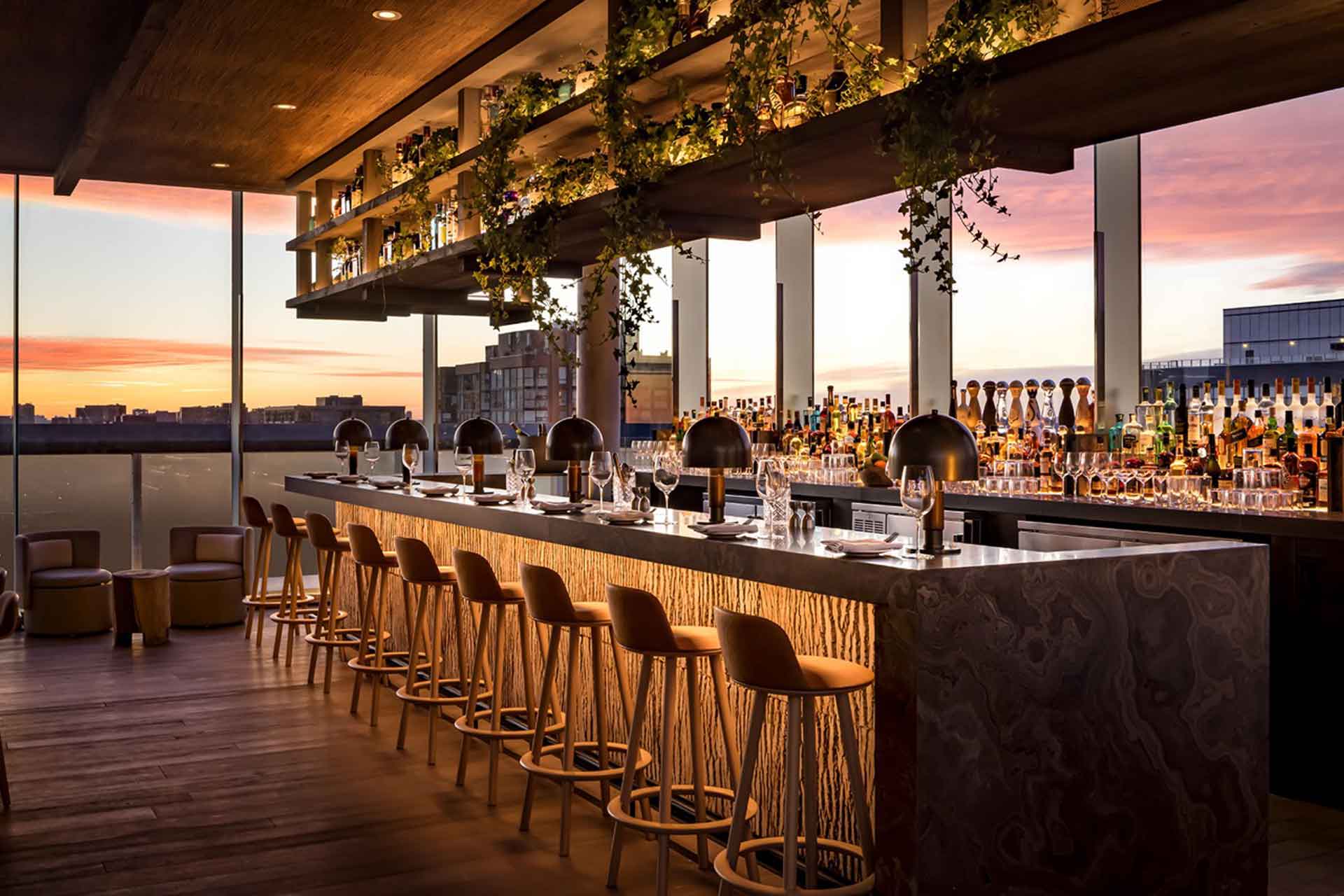 Harriet's
Harriet's is the city's newest rooftop hotspot featuring an open concept sushi bar with sliding glass walls and a retractable roof, to get the best out of the breath-taking city and lake views. The design details recall Toronto's flora and fauna, with a woven rope ceiling interspersed between wood beams, reclaimed Elm wood flooring and leather and lambskin accents.
On the collaboration with 1 Hotel, Rockwell Group's Founder David Rockwell comment: "We have long admired 1 Hotels' sustainable and eco-friendly ethos, and we are thrilled to have been given the opportunity to design the new 1 Hotel Toronto with a biophilic emphasis. Our vision for the hotel invites guests to celebrate Toronto's ecology through materiality and locally-made artwork."