Rosewood Munich presents Bavarian F&B experience
Rosewood Munich has opened its doors, bringing two new dining and drinking venues to the city, both designed by local DiPPOLD Interior Design Studio. 
At Brasserie Cuvilliés, distinctive renditions of classic brasserie fare have been infused with the rich heritage of the Alpine region, with a menu comprising dishes like 'Steckerlfisch' (fish grilled on a stick) or spinach dumplings. As the culinary epicentre of the hotel, Brasserie Cuvilliés embodies a gastronomic journey that harmonizes modernity with a deep reverence for Bavarian traditions – a nod to Rosewood Munich's fusing of history with the contemporary.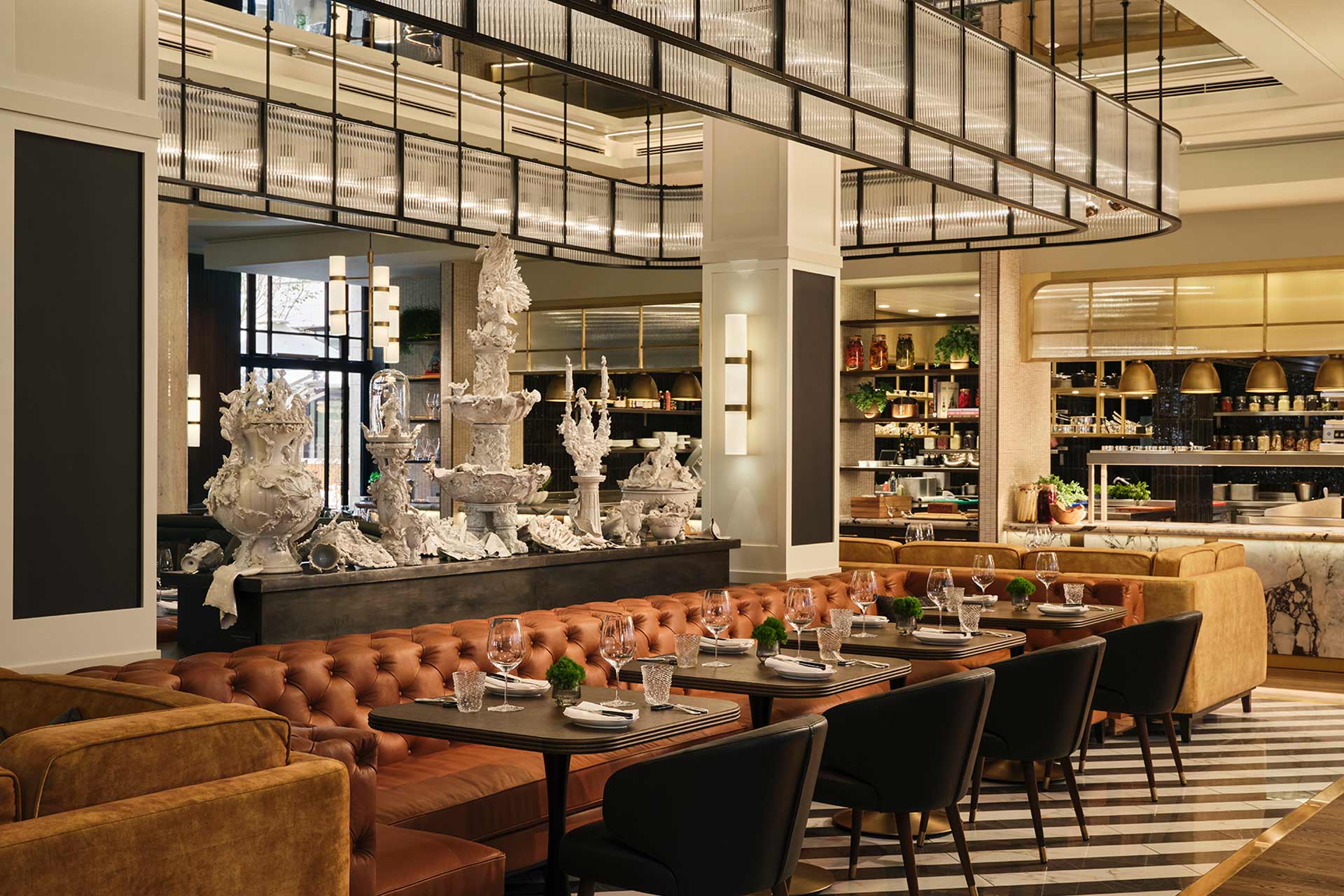 Beverage outpost Bar Montez reflects the spirit of legendary dancer Lola Montez, with drinks served up to a backdrop of curated art and live jazz performances. The bar is also home to an impressive stained-glass installation by Mayer'sche Hofkunstanstalt, that represents a contemporary cubist interpretation of Munich's jazz scene from the 1920's. 
Across both F&B destinations, many ingredients are sourced from the local Alpine region, with Rosewood Munich partnering with its future sister property, Rosewood Schloss Fuschl, to source fish from the property's castle fishery. As part of Rosewood's Partners in Provenance program, the team has tapped many of the region's culinary talents to enhance the hotel's F&B offerings. Helmut Schlader Alpine caviar, Bavarian rice from the Chiemsee region, Wagyu beef from Tegernsee, as well as lamb from a breeder in Jochberg are just a few of the contributions from the locale.
CREDITS
Photography: © Davide Lovatti