This month, Tokyo's most-anticipated epicurean hub at Four Seasons Hotel Tokyo at Marunouchi will open its doors.
The new dining destination will consist of two distinct venues: Sézanne, a French fine-dining restaurant, and Maison Marunouchi, a French bistro, both designed by Hong Kong-based interior architect André Fu following an 18-month collaboration with UK born chef Daniel Calvert.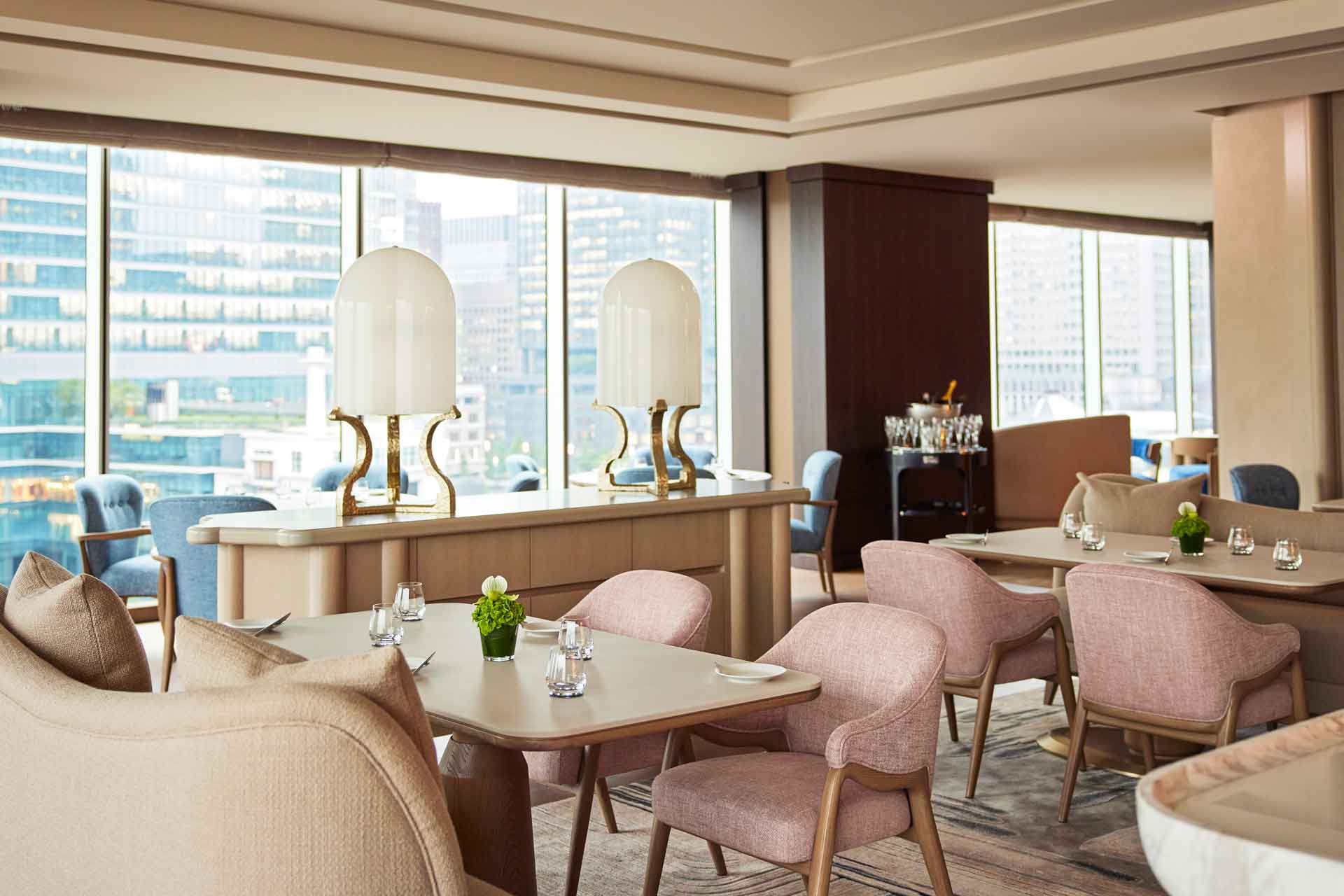 Brought to life by André Fu Studio, Sézanne promises a singular blend of gastronomy and design, seamlessly woven together to engage the palate and the gaze alike. As the designer of MOTIF, the Hotel's former French restaurant, Fu came to the project with a close knowledge of Four Seasons Hotel Tokyo at Marunouchi as well as the city itself. Drawing on the boutique nature of the 57-key property, the designer has created an ambience that is intimate, subtle and deeply personal.
"I wanted to reflect the 'hidden gem' sensibility of Four Seasons Hotel Tokyo at Marunouchi," explains André Fu. "My vision revolves around creating a duet of dining experiences that are set against the urbanity of its buzzling Tokyo Station neighbourhood. The mindset here is about cultivating a sense of escape from the city with two destinations that are highly contrasting and layered."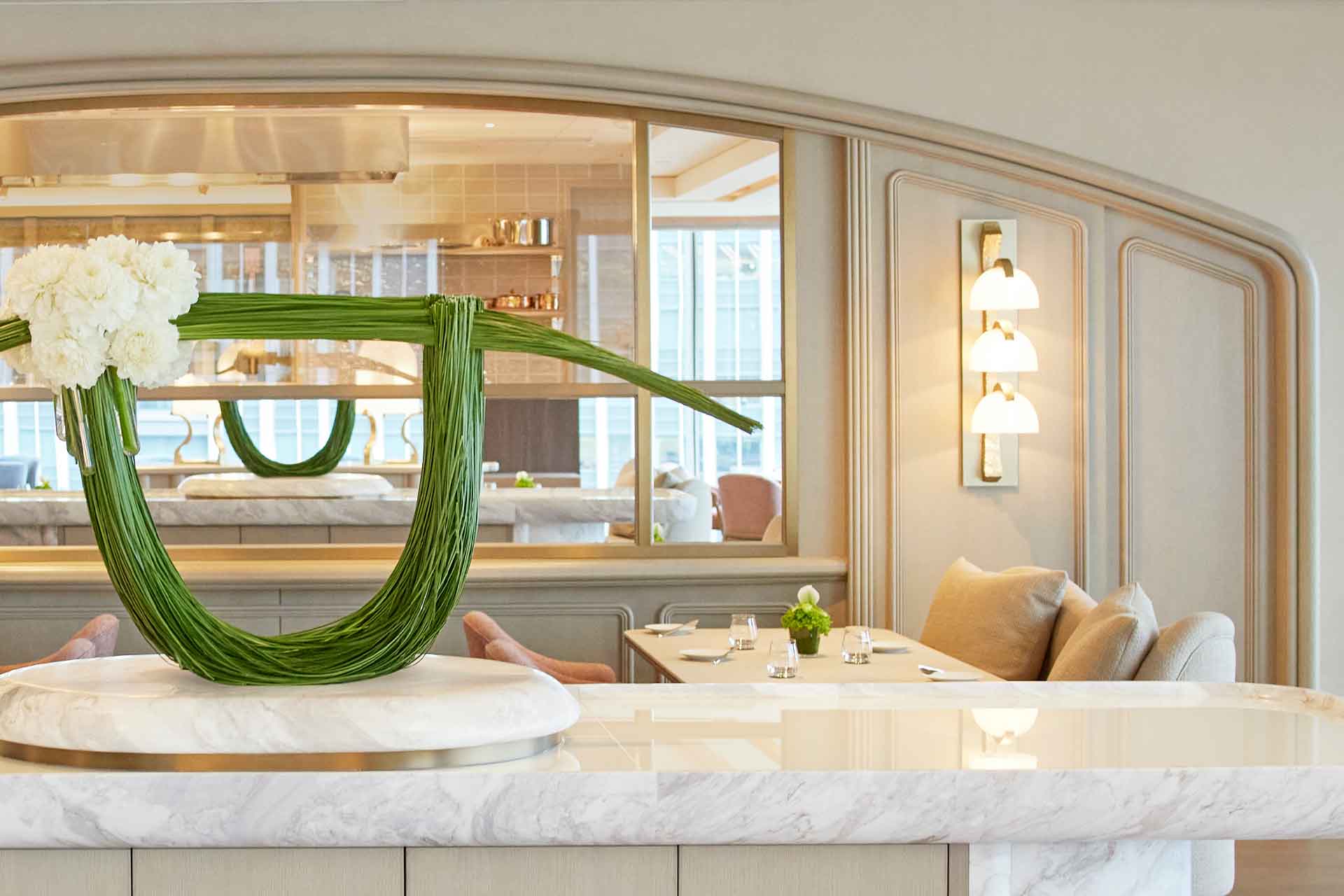 The interiors have been designed to complement the culinary offerings. The dynamic, technique-driven French cuisine is crafted by chef Daniel Calvert, who previously led Belon in Hong Kong into the ranks of Michelin as well as to the number four spot on Asia's 50 Best Restaurants list.
"It has been a very personal project for Chef Daniel and me. There has been a high level of candid dialogue and creative exchange in the process of realizing this elegant dining venue," says Fu. "The idea is to engage the senses, thus allowing Daniel's layered yet pure cuisine to take centre stage."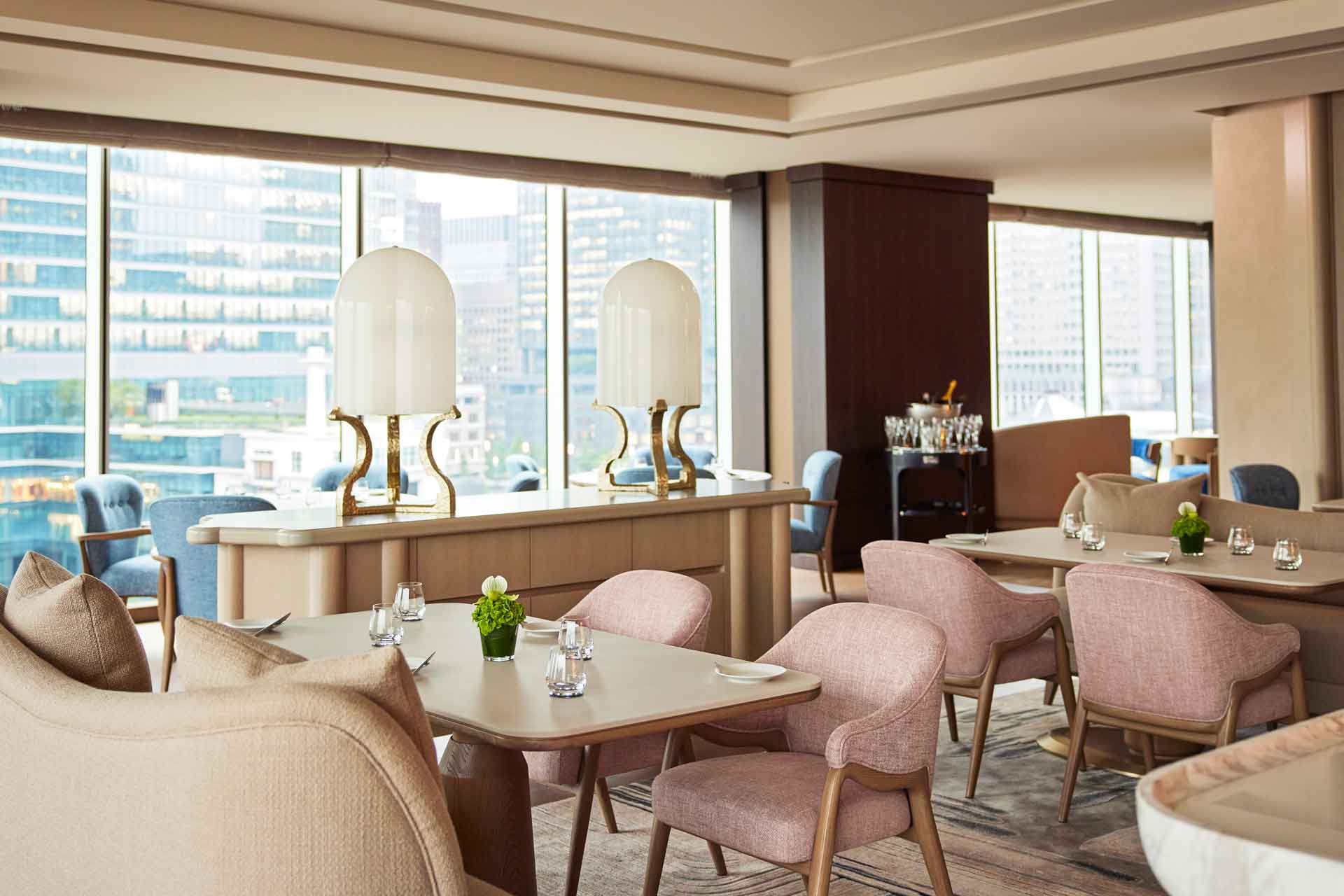 Drawing on his own multi-cultural background, Fu is ideally placed to adopt a nuanced approach bridging European principles of beauty and Eastern qualities, traditions and modernity for the design of Sézanne, and a compelling hybrid aesthetic unfolds throughout. Quiet elegance meets André's signature language of 'relaxed luxury'. Reflecting the dynamic European cuisine, the journey begins with a welcoming salon, followed by a main dining area that is fresh and contemporary.
For the lounge salon, Fu has added French-style panelling and vintage-inspired velvet chairs from his own André Fu Living collection, allowing visitors to gaze out at the most quintessential of Tokyo views. The space features lamps by Hervé Van Der Straeten, a French artisan, lining the walls. A sculptural artwork by British artist Annie Morris, named Stack 8, occupies a prominent position within the Lounge, adding a colourful point of focus.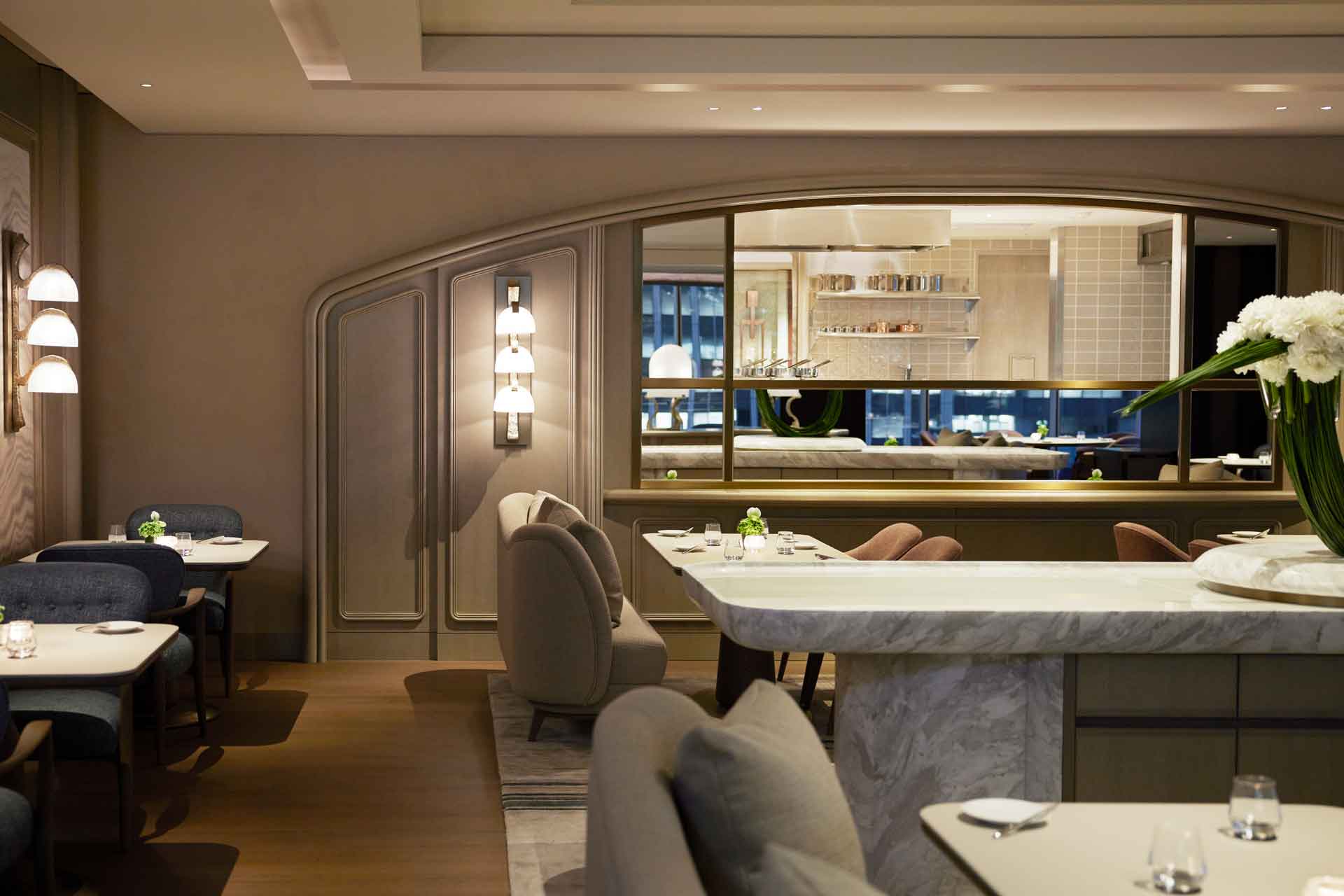 In the main dining area, interiors feature impeccable yet understated craftsmanship, expressed through a carefully considered range of materials and subtle design details. A bespoke hand-tufted silver-grey carpet runs throughout the space, which combines Art Deco motifs with the artistry of sand patterns found in Japanese Zen gardens. The interior evokes a sense of lushness and quietude – a contrast to the glittering city panoramas offered by floor-to-ceiling windows. On the walls, Fu has used eucalyptus wood juxtaposed with mud paint – "an artisanal Japanese material that evokes a sense of wabi-sabi." French panels in grey eucalyptus wood and French Lelièvre silk lining adorn the dining room – they appear to fold and unfold, creating intimate sections for each dining setting.
At the centre of the restaurant is a prominent decanter station, a solid Carrara marble island counter carved into an organic sculptural form. There will also be a floral installation by Nicolai Bergmann, changing seasonally and combining western artistry with Japanese ikebana techniques.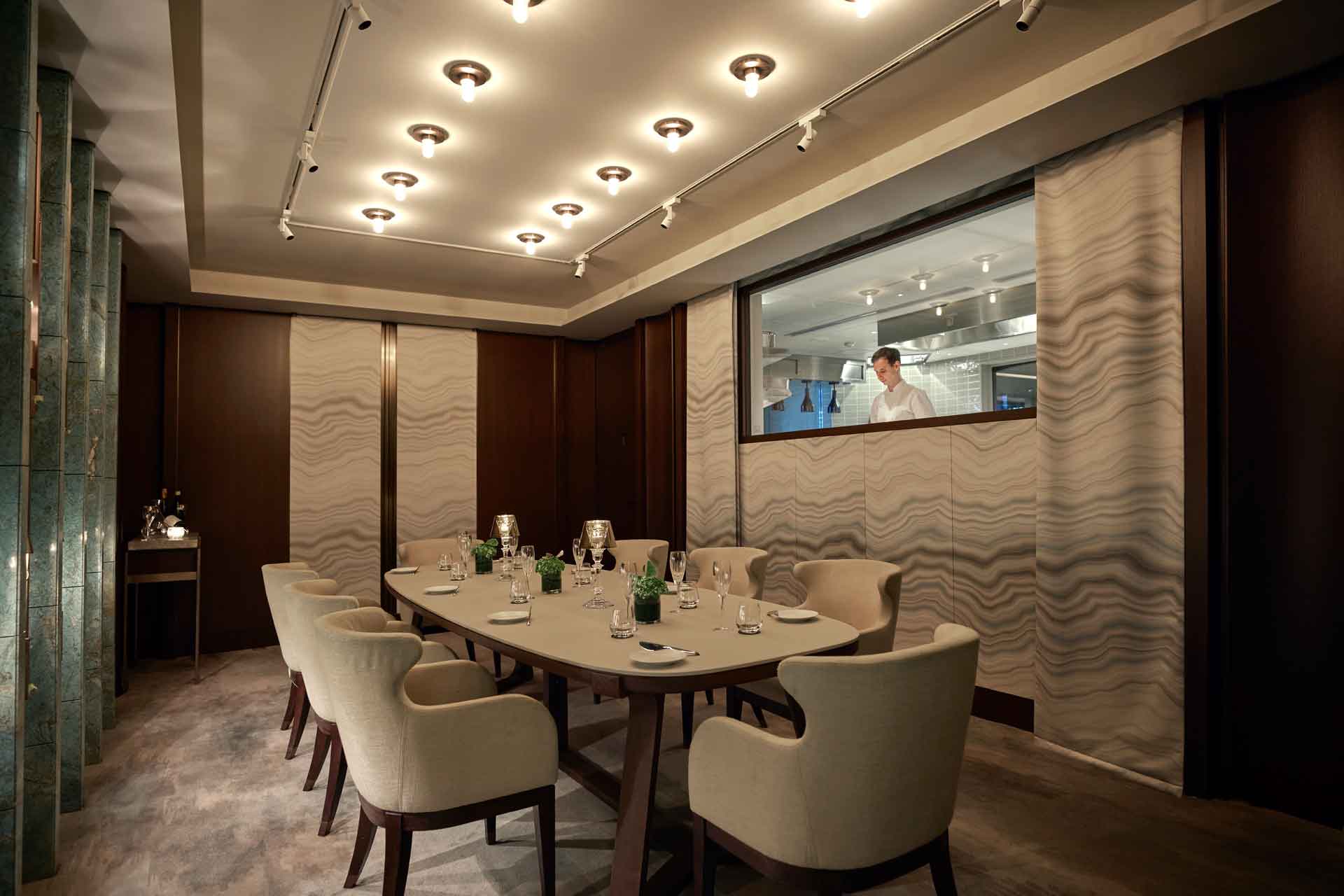 To complement Sézanne's contemporary setting, Fu has employed airy hues and a selection of bespoke lighting in the design of the space, as well as using a refined colour palette – a blend of mineral blues, warm greys and dusty pinks.
Decorative pendants also adorn the dining room – crafted out of solid cast textured bronze and translucent cloud glass. "The unique bloom glass shades are created through a painstaking process of design development. I hope each object within the dining room evokes a soft yet sculptural quality," says Fu.
For the private dining room, Fu has designed this to overlook a satellite kitchen, which will host an interactive Chef's Table. Inspired by the outlines of French windows, Fu has created a key highlight in the form of the feature show kitchen at the rear of the dining room.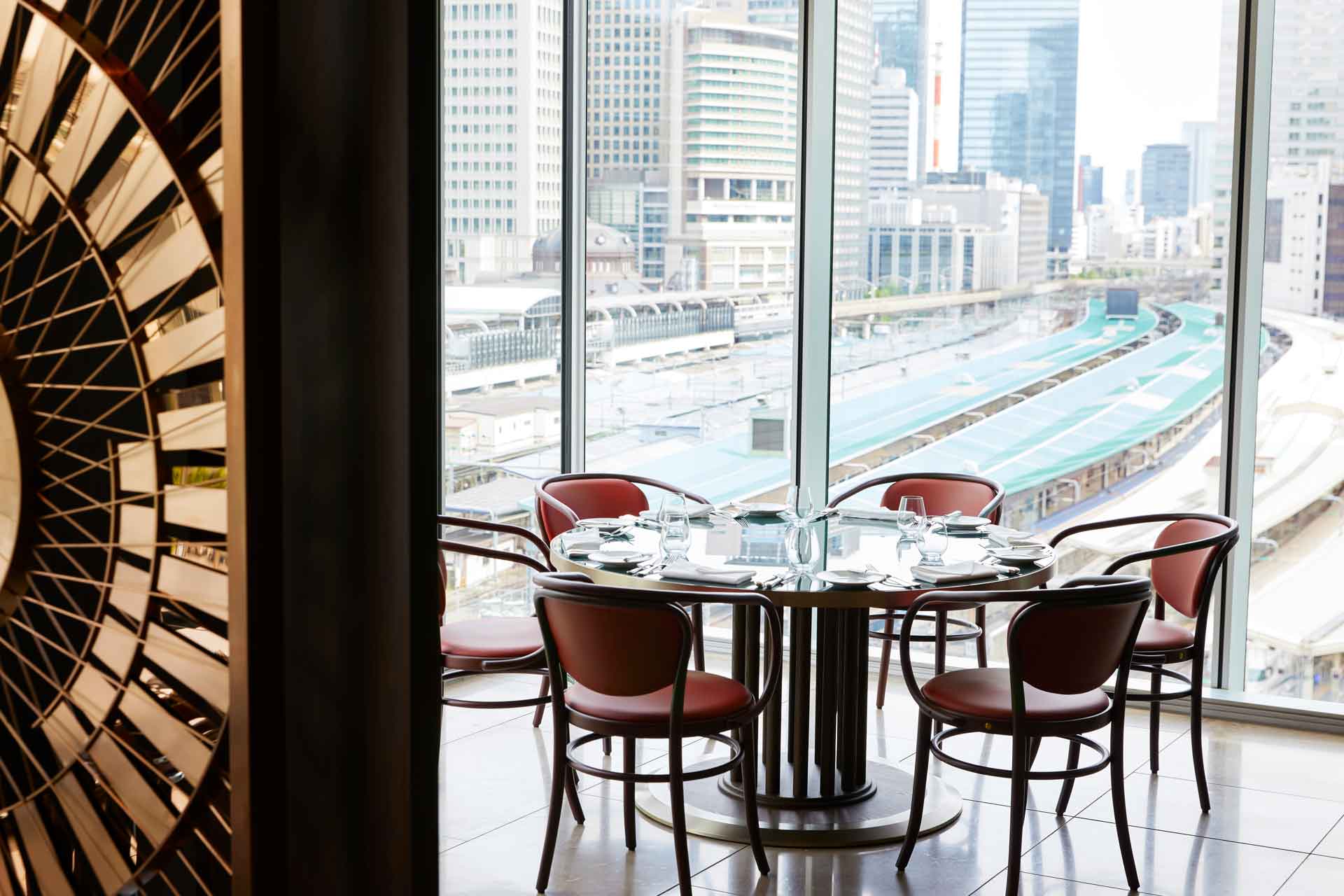 Across from Sézanne, Fu has created Maison Marunouchi – a contemporary dining experience. In contrast to Sézanne, Maison Marunouchi is a French bistro, evoking a lively spirit.
Employing a rich and vibrant palette of tangerine orange, olive green and rattan textures, the bistro is furnished with authentic Thonet chairs and bespoke bronze tables to evoke a modern Parisian flair. Planting has also been introduced to accentuate the escapist-nature of the space with Tokyo Station's heritage scenic view as a backdrop.
"Led by Chef Daniel and André, our team has put together something very special for Tokyo's gastronomes," says Charles Fisher, General Manager of Four Seasons Hotel Tokyo at Marunouchi. "There is a rare thematic unity across the entire dining journey, from menus and tableware to seating and artwork. There has been extraordinary attentiveness to detail, a fluid give and take of ideas, throughout this collaborative process. The result is a culinary adventure that feels as refined as it is approachable.