Award-winning Maldives Resort, Soneva Jani, has expanded its offering with the launch of Chapter Two.
Encompassing several new dining concepts, Chapter Two builds upon the luxury water villa resort's existing portfolio with the addition of 27 villas, a variety of plant-based food options and a wellness centre.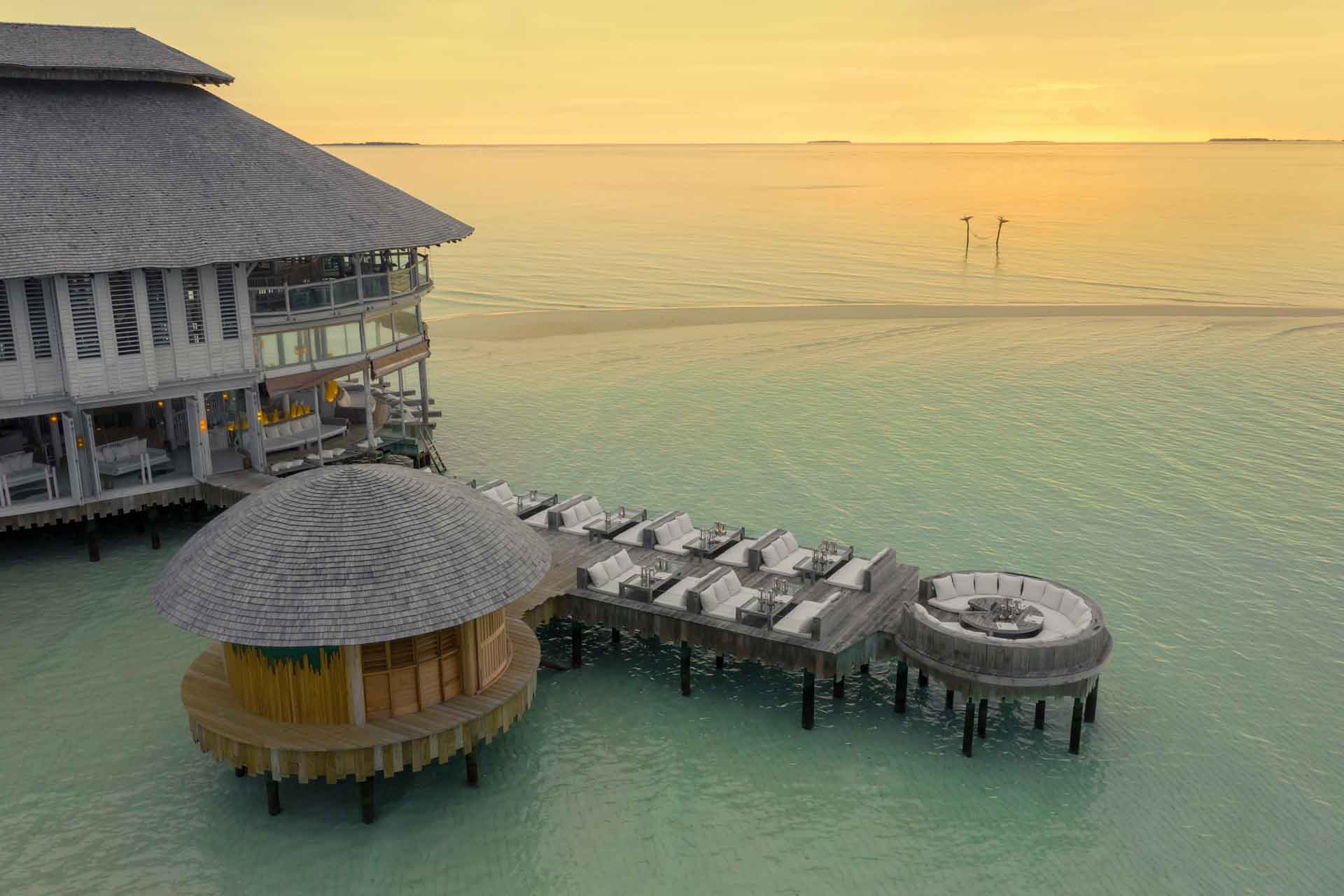 Expanding on the resort's existing culinary offering, Overseas by Swedish chef and restaurateur Mathias Dahlgren serves up a menu of plant-based and pescatarian dishes. Inspired by its location next to The Gathering, the causal, overwater restaurant uses produce picked from Soneva Jani's organic gardens, or sustainably caught in the waters around the resort.
Launching in tandem with Chapter Two, So Wild by Diana von Cranach, is a fully plant-based restaurant in the midst of the organic garden. Diana's 50 years of experience in plant-focused dining come to life in a menu that draws inspiration from Ayurveda and highlights ingredients grown at the resort.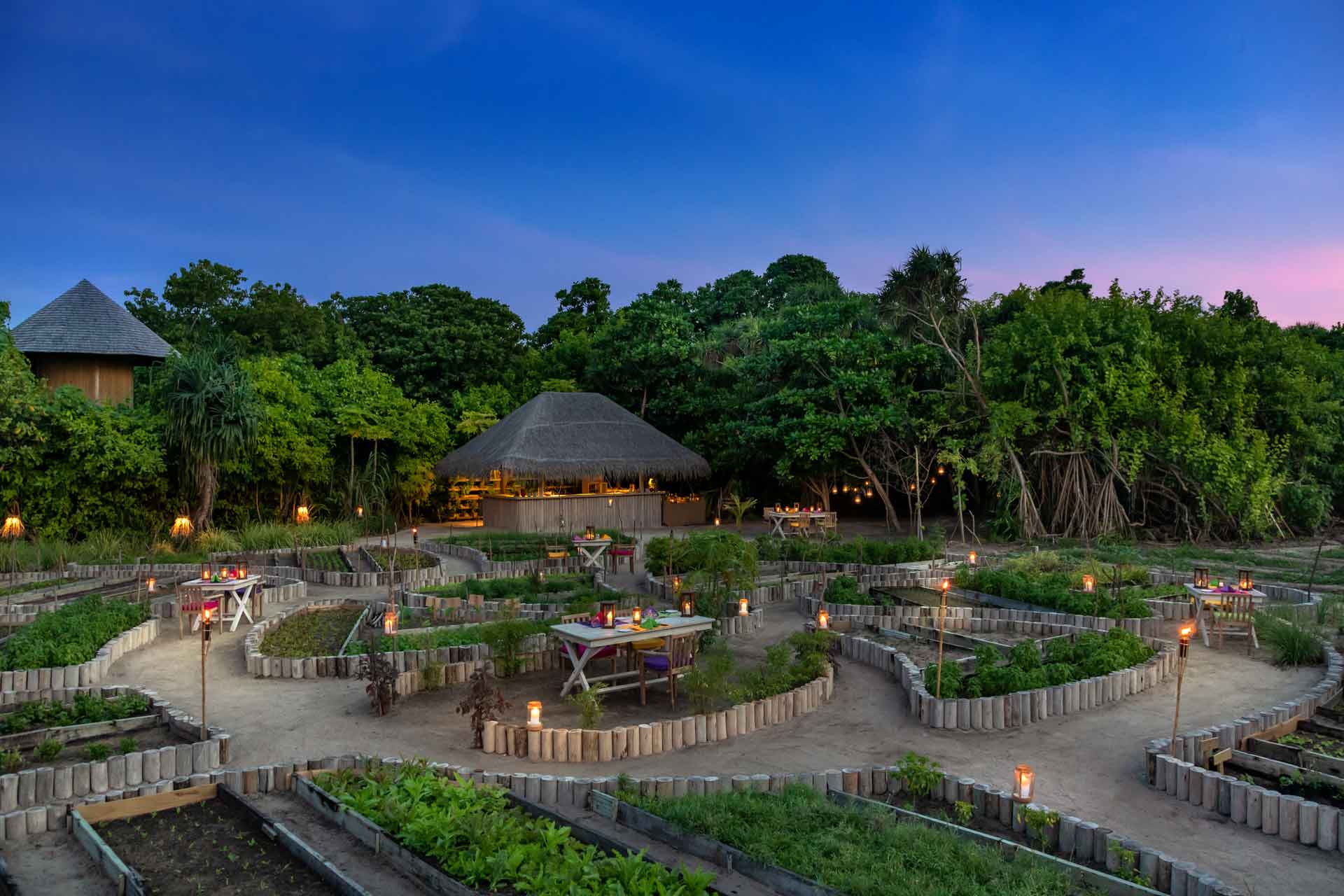 Having forged her own culinary path in Asia, the renowned raw food chef and cookbook author had created a menu that revives historical recipes from around Southeast Asia and Indonesia. Dishes are prepared using techniques such as flash-frying and dehydrating, when not prepared raw. 
Set around the central fire pit, the third culinary experience, So Primitive, which is set to open this spring, puts the element of fire in the spotlight. The dining experience incorporates roasting, grilling, searing and salt-crusted baking, as well as cooking in kettles and clay pots over coals. Menus feature fresh seafood, meats and plant-based dishes.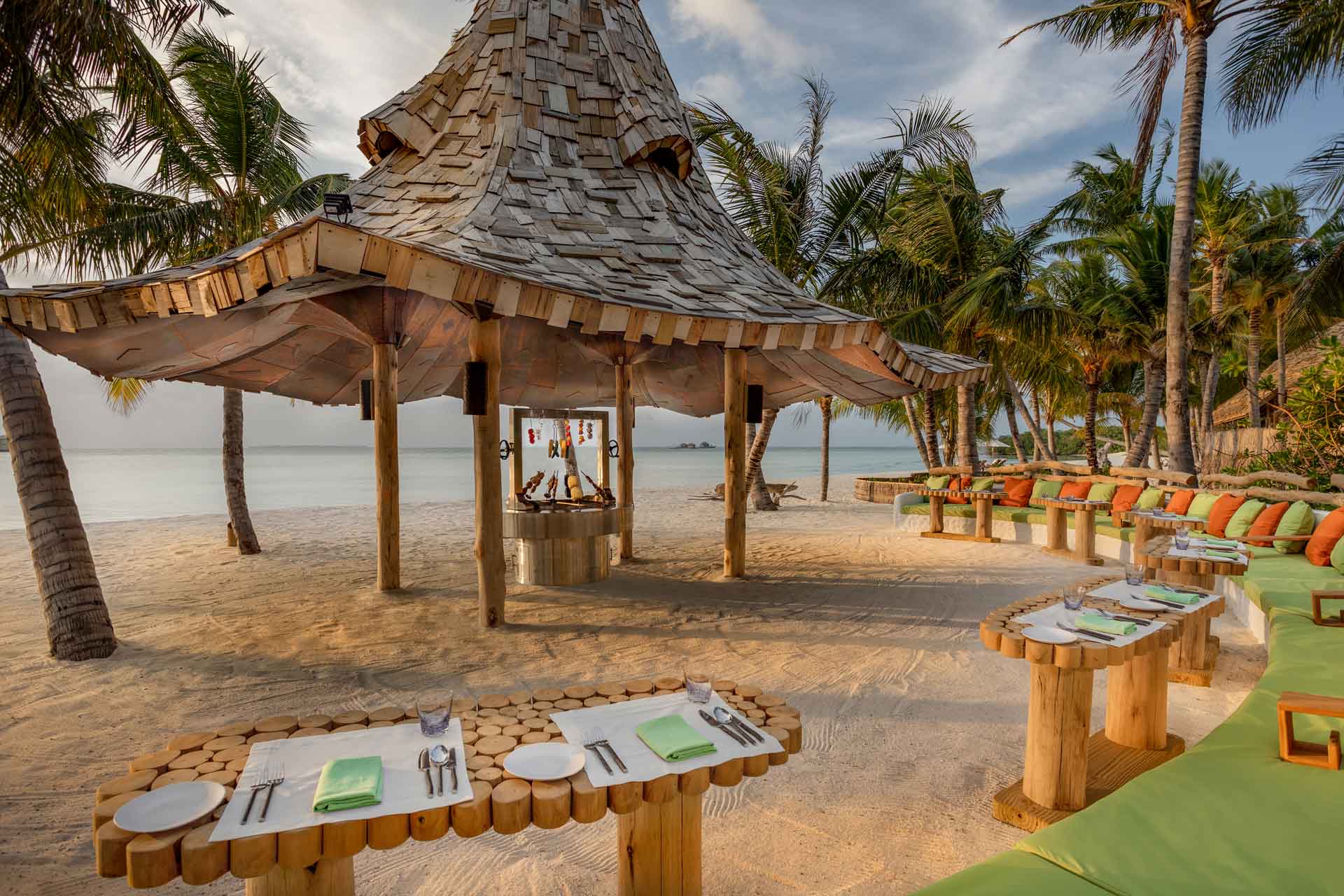 "We are delighted to introduce guests to Soneva Jani Chapter Two," says Sonu Shivdasani, Founder and CEO of Soneva. "As we continue to celebrate Soneva's 25th anniversary into the middle of 2021, Chapter Two will mark the start of an exciting new era for Soneva Jani. At this milestone moment in our story, we will continue to set the standard for sustainable luxury with even more choices of  exquisite accommodation, remarkable gastronomy and rare, unforgettable experiences for our guests."
Soneva Jani is located on the island of Medhufaru within a 5.6-kilometer lagoon in the Noonu Atoll, and has uninterrupted ocean views in all directions. Inspired by the word for 'wisdom' in Sanskrit, Soneva Jani currently comprises 51 overwater villas and three island villas. Five islands encircle the lagoon, each one with soft white sands and covered in rich tropical vegetation. Four of the five islands will remain untouched, making Soneva Jani the lowest density development in the Maldives.