The Hoxton, Holborn has expended its F&B offering with the opening of Rondo La Cave, a new basement wine bar, pop-up space, incubator kitchen and store.
Located below Rondo at The Hoxton, the new bar and kitchen concept is described as 'Rondo's naughty little sister' and features low intervention wines from independent suppliers, chef residencies and an online store.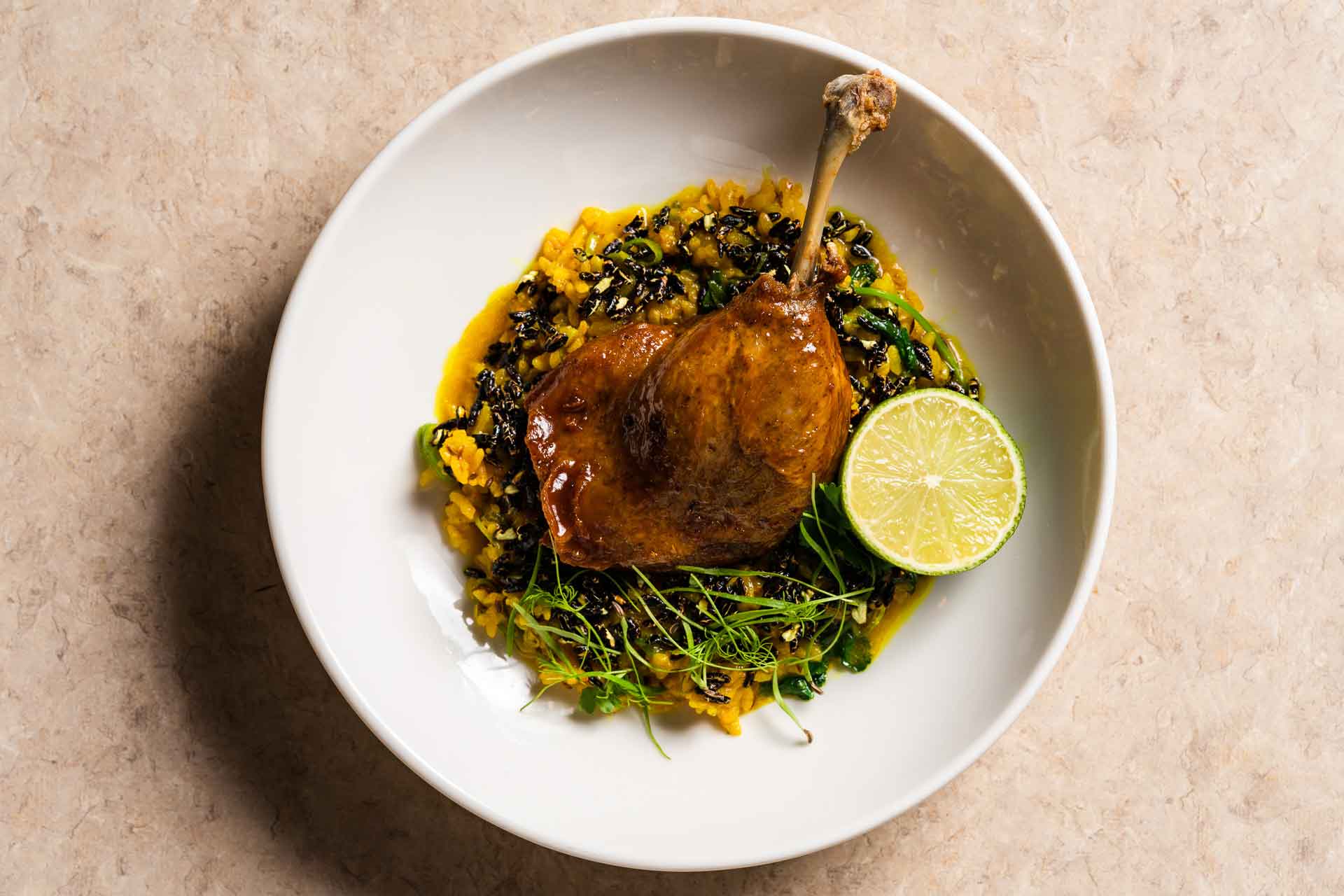 The space itself has a relaxed, pared back interior, allowing the food and wine to take centre stage. The new concept features areas of exposed brickwork, whitewashed timber-clad walls, an open kitchen and wall-mounted racks showcasing the diverse selection of natural wines on offer.
The first pop-up concept taking residency at La Cave is Cantina Valentina, which will serve up dishes inspired by Peruvian flavours and ingredients. Devised by chef Adam Rawson and drawing on his experience and extensive travels around Peru, menu highlights include cheese wonton with a green chilli paste; grilled duck magret with chirimoya membrio; and Lima bean humous served with fried plantain.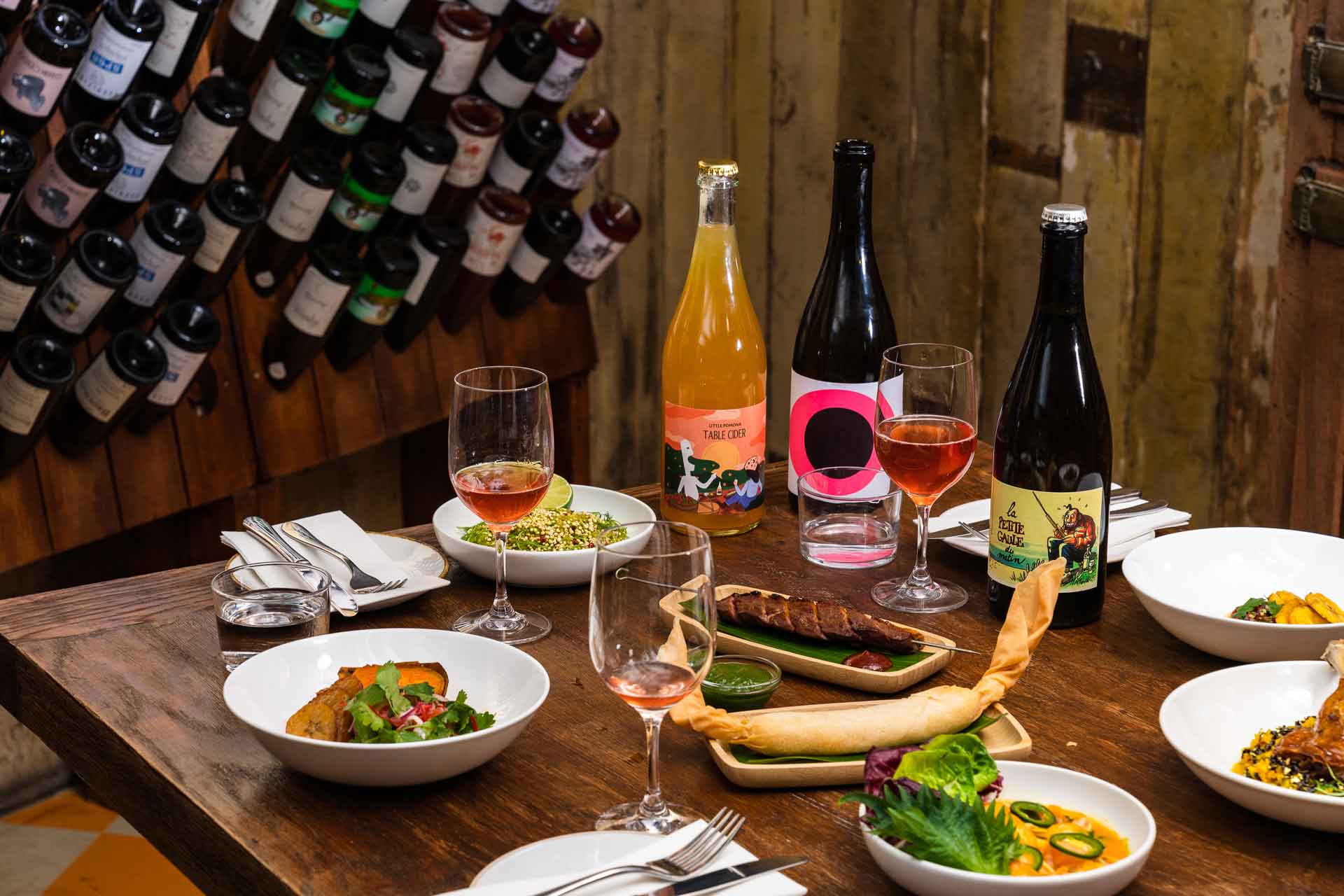 Snacks are accompanied by fish dishes including a selection of ceviche; crab bisque with fried soft shell and oca roots; and whole grilled sea bream Nikkei style. Meanwhile, meat eaters can tuck into plates of braised oxtail with Jerusalem artichoke and corn tamale; duck confit and special fried rice; and Pollo a la Brasa with salsa criolla, aji Amarillo mustard and achiote mayo.
Vegetarian and side dishes include dishes of avocado with cilantro and quinoa risotto and Lima bean with corn and tomato escabeche. Desserts, such as sweet potato donuts with Aji honey or Alfajor with coconut dulce de leche with puffed amaranth, leave a sweet taste.
When chef residencies aren't taking place, a menu of locally sourced bar snacks will be on hand to accompany the wine on offer, with cured meats from Crown & Queue, Southwark, to cheese from Wildes Cheese, Tottenham.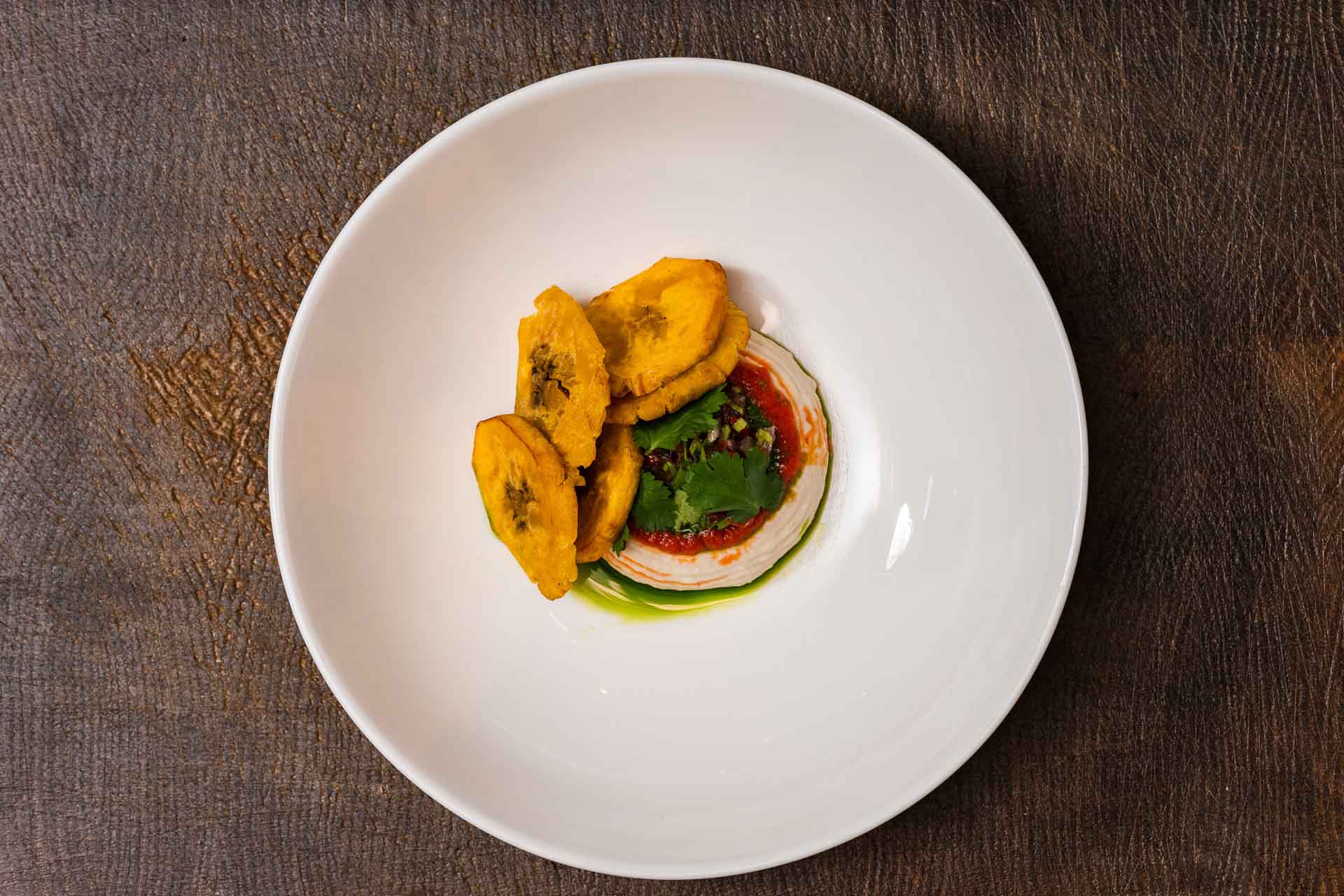 Alongside its carefully curated food offering, Rondo La Cave will work closely with independent suppliers to offer London's largest selection of natural bubbles and a refreshing selection of wines, Pet Nat and cider from the likes of GB Wineshippers, Modal, Basket Press, Modest Merchant, Les Caves de Pyrene and Sén. On tap, tipples will step away from the usual safe house wines. The red – a Tempranillo Joven from Rioja, and the white – a hazy, fruity Ciello Blanco IGP from Sicily.
La Cave will also act as an incubator space to test new culinary concepts before they find a permeant home within Ennismore's global portfolio of hotel and hospitality concepts.