With its design-led spaces and carefully curated F&B programme, Manhattan's newest resident, serves as an extension of SoHo's creative and artistic spirit, writes Jenna Campbell.
Few  hotels can boast a first-rate art collection, a Michelin-starred chef and views of the Big Apple, but Downtown Manhattan's new resident, ModernHaus, delivers on every front, providing New Yorkers and tourists alike a with a cultural sanctuary in the city that never sleeps. The individual behind this destination is Jack J.Sitt, Director of Thor Equities Group, a man who has had a hand in every aspect of the hotel's conceptualisation, from design and F&B to the finer details such as unforms, in-room amenities and even the minibar menu.
"ModernHaus SoHo was designed to be an extension of the neighbourhood's creative and artistic spirit," explains Sitt. "As a resident of SoHo myself, I'm proud to help lead a project that breathes new life into the community after such a long and challenging year. Every element has been created in pursuit of greater connectedness between the guests, the city and SoHo's heritage."
Having been involved in the running of Thor's US business since 2013, Sitt knew the neighbourhood well and made the push to acquire the property and turn it into a hotel – the group's first foray into hospitality having conquered the urban real estate market. Located on Grand Street, the 114-key hotel features an extensive modern and contemporary art collection with pieces from some of the world's foremost names, 11,000ft2 of outdoor space and a signature restaurant from Michelin-starred chef George Mendes. The project also marks the return of downtown nightlife hotspot Jimmy and its iconic rooftop.
Inspired by the Bauhaus art movement at the beginning of the 20th century, ModernHaus SoHo's design focuses on clean lines and geometric harmony. Stylist and interior design consultant Melissa Bowers worked hand-in-hand with Sitt on the property's aesthetic, focusing on a minimalist perspective that allows the vibrancy of the neighbourhood to take centre stage.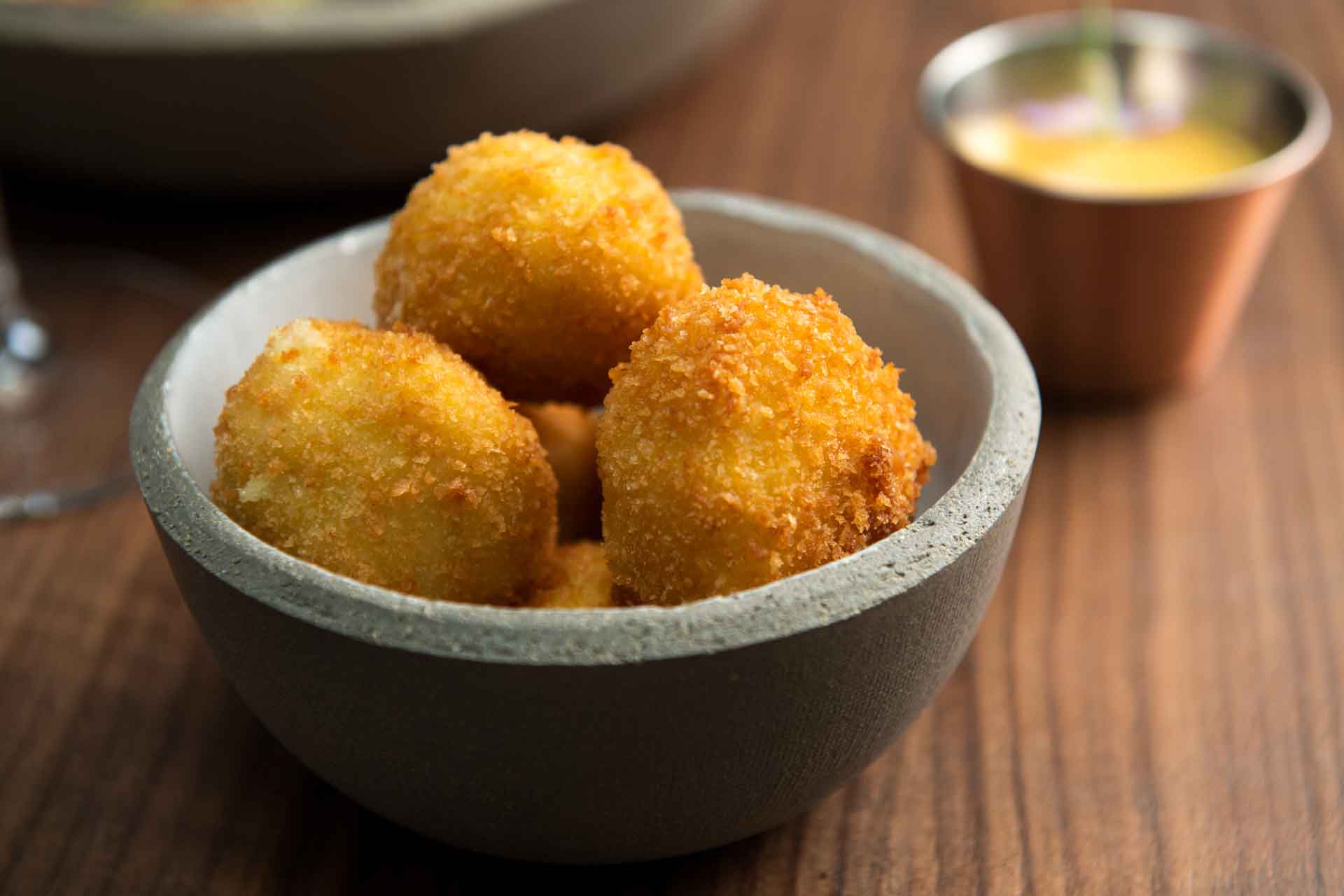 "Our vision was to create an equilibrium and a dialogue between the industrial architecture and a refined, dynamic interior that allows for intimate moments with the city as its backdrop," says Bowers. "In each space we sought to create a balance between the existing and the new through our furniture curation of modernist masters and New York's new wave of designers, all punctuated by the world-class private art collection from the Sitt family."
Drawing heavily from the artistic heritage of the surrounding neighbourhood and paying homage to its status as a creative hub, the hotel's art collection, which includes paintings and sculptures from the likes of Alexander Calder, Hans Hartung and George Condo, was overseen by Sitt and conveys a distinct artistic perspective on the New York neighbourhood's trademark modernism.
The F&B offer takes design cues from Philip Johnson's Glass House and the atrium cafés of Europe, with the Veranda restaurant housed within a greenhouse-like glass enclosure with a retractable roof and dotted with walnut and travertine tables contrasted against topiaries. Renowned chef George Mendes, whose Portuguese restaurant Aldea in the city's Flatiron district earned him a Michelin star, has partnered with hospitality veteran and restaurateur David Rabin and catering and events group Abigail Kirsch on the dining concept, which offers his take on a globally inspired American menu.
"The concept allowed me to embark on a new direction culinary-wise, where I am able to work with flavours from other parts of the world," explains Mendes. "The Veranda menu is very approachable yet creative at the same time. There are simple grilled and roasted meats and fish but then more elaborate vegetarian dishes."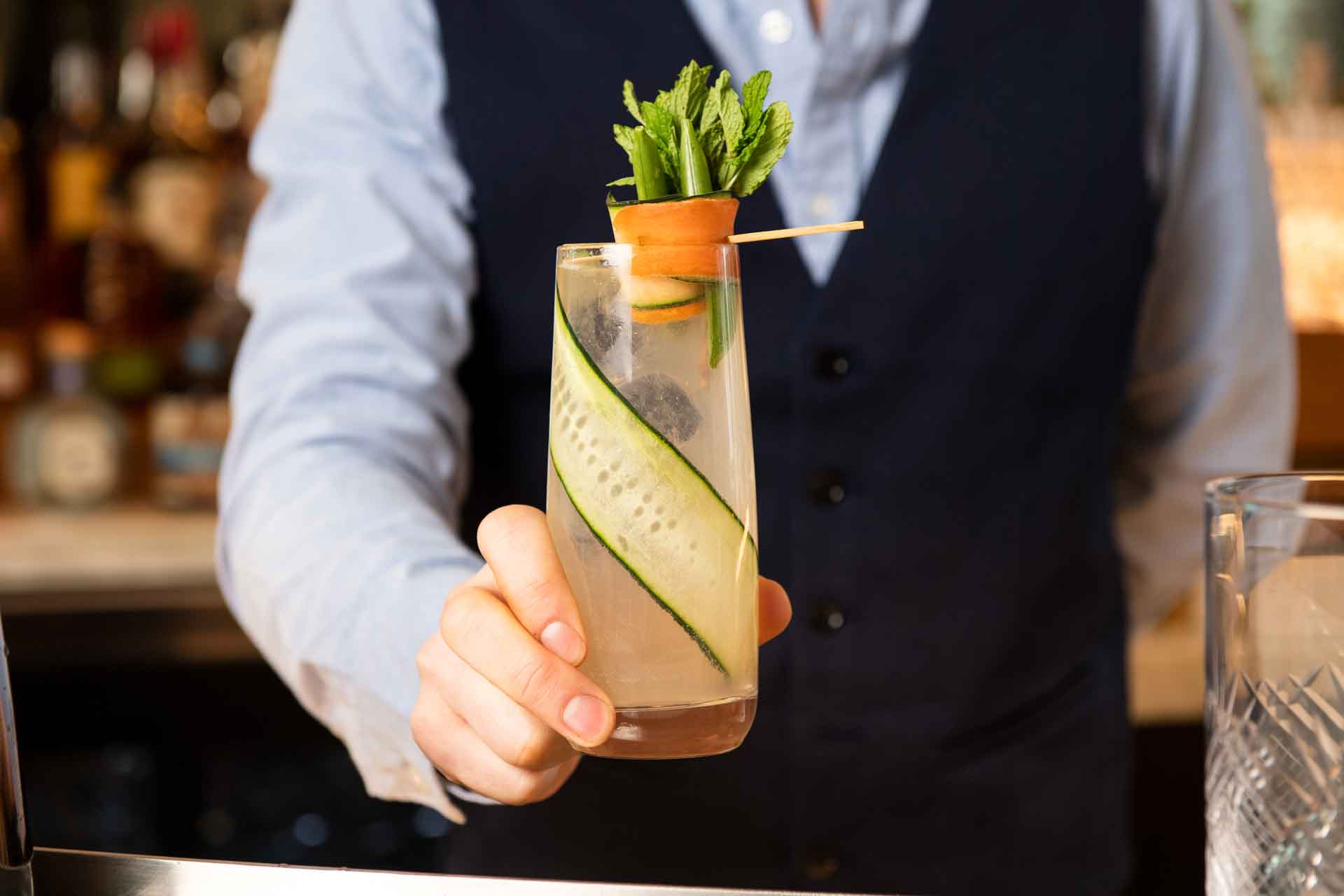 Drawing inspiration from the seasons, Mendes' current selection of dishes are well suited to New York's warm summer evenings and features light appetisers such as ceviche with Florida red snapper, tuna tartare and croquettes alongside classic flatbreads from the woodfired oven. "Cooking with a Woodstone hearth and live fire has a traditional element to it, allowing us to cook larger portions of fish and cuts of meat, along with flatbreads. We truly believe the flavours are more intense," notes Mendes. A course dedicated to market vegetables is balanced by heartier servings of dry-aged New York strip steak and charcoal-grilled Peri-peri, while vegan options like cauliflower steak with shitake mushrooms and caramelised cucumber juice, caters to those seeking out plant-based or vegan options.
Dishes are complemented by a robust wine list curated by Sommelier Lee Campbell that celebrates the American coastal lifestyle, while craft cocktails created by mixologist Johnny Swet are designed to be enjoyed tableside or at The Bar Back, an intimate space featuring a terrace, fireplace and lush greenery. "The drinks are absolutely delicious," enthuses Mendes. "They have a traditional element to them but the execution and presentation is a whole other level. Creative, fun and hard to just have one."
On the second floor, Jumpin Jacks, a light-filled lounge area with open views of the city serves as the living room of the property. By day it serves up a high-end coffee programme with pastries and to-go options, and at night turns into a destination for guests to unwind with a drink. "Last year, I became consumed by coffee culture – studying the science behind the beans and what makes a good cup – so Jumpin Jacks offers a rotation of unique offerings and rare auction lot beans you can't find elsewhere in the city," explains Sitt. The design is accented by the lounge's dramatic ceiling height and rich colour palette of cognac, amber and espresso.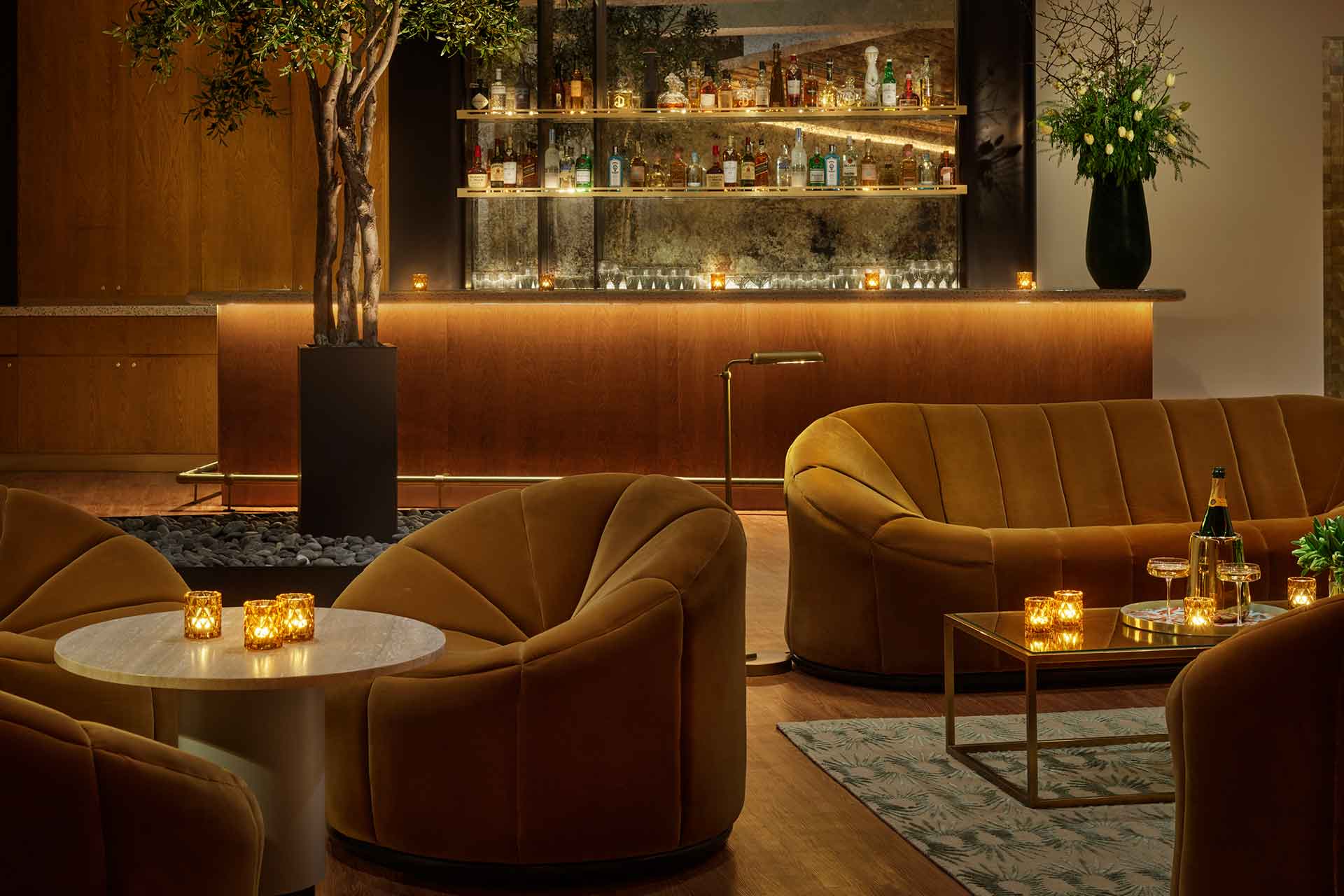 The hotel's lower level is home to The Signature Room, an event venue utilising a clean palette of champagne, bone and caviar blacks, accompanied by warm wood tones. It features a private dining room, terrazzo bar and a seating area with velvet chairs and sofas and is punctuated by an olive tree. Finally, Jimmy, a staple of lower Manhattan's infamous nightlife, resumes operations on the building's rooftop. Set 18 storeys high above the city, the space has undergone a refresh, channelling Picasso's Blue Period while retaining its original layout and design sensibility that the neighbourhood's social set has come to appreciate. Created by David Rabin, the atmosphere is intimate and refined, with timber floors, stylish furniture and rust tile walls. "Jimmy has become such a staple of the neighbourhood and we wanted that familiarity to come back. With so much new stuff going on with the hotel, it felt right to preserve a bit of SoHo's old soul," says Sitt.
The rooftop is a destination in itself, offering panoramic views of Midtown, Wall Street, the Hudson River and the bridges spanning the East River, and much like Veranda, will serve as a year-round social destination. In colder months, guests can spend time in the indoor conversation pit – a freeform lounge area with blue velvet seating, pendant lighting and sculptural stools, while in the summer months, the experience organically overflows onto the roof deck, enabling guests to soak up the last of the sun and take in the views of the city.
"With ModernHaus, our goal was to create a social gathering point, the living room of SoHo for New Yorkers and visitors alike. We wanted to mimic the one-stop-shop feeling of a members' club, but keep it accessible," concludes Sitt. Creating a unique offering in New York City is no easy feat, but with its mixture of old and new, design-led spaces and carefully curated F&B programme, Manhattan's newest resident has certainly stepped up. "This is the place for anyone looking for exceptional outdoor space, Michelin-star culinary talent, first-rate social offerings and a distinct artistic perspective on SoHo's trademark modernism. This is a one-of-a-kind neighbourhood and the hotel will stay true to that spirit."
IN A BITE
Owner: Thor Equities Group
Operators: Highgate, Abigail Kirsch
Architecture: Palette Architecture

Interior Design: 
M.A. Bowers, Jack J. Sitt

F&B Consultant: 
Hidden Hill Hospitality

Head Chef: George Mendes

F&B Manager: Abigail Kirsch

Head Bartender: Johnny Swet

Head Sommelier: Lee Campbell

www.modernhaushotel.com
CREDITS:
Words: Jenna Campbell
Interior Photography:© Nikolas Koenig
Food Imagery: Evan Sung

Issue: Supper 24