Marbella Club has announced the launch of Clubhouse, a series of convivial, free-flowing indoor and outdoor spaces designed for all seasons.
Drinking and dining additions include El Patio restaurant, which will be overseen by newly appointed head chef Sergio Arconada; Rudi's bar, a tribute to Count Rudi, the hotel's first general manager; La Bodega, home to wine tastings led by head sommelier, Ángel González; bespoke private dining spaces; and an inviting central patio flanked by a hair and beauty salon, barber, florist, gift shop, and spaces for pop-up collaborations.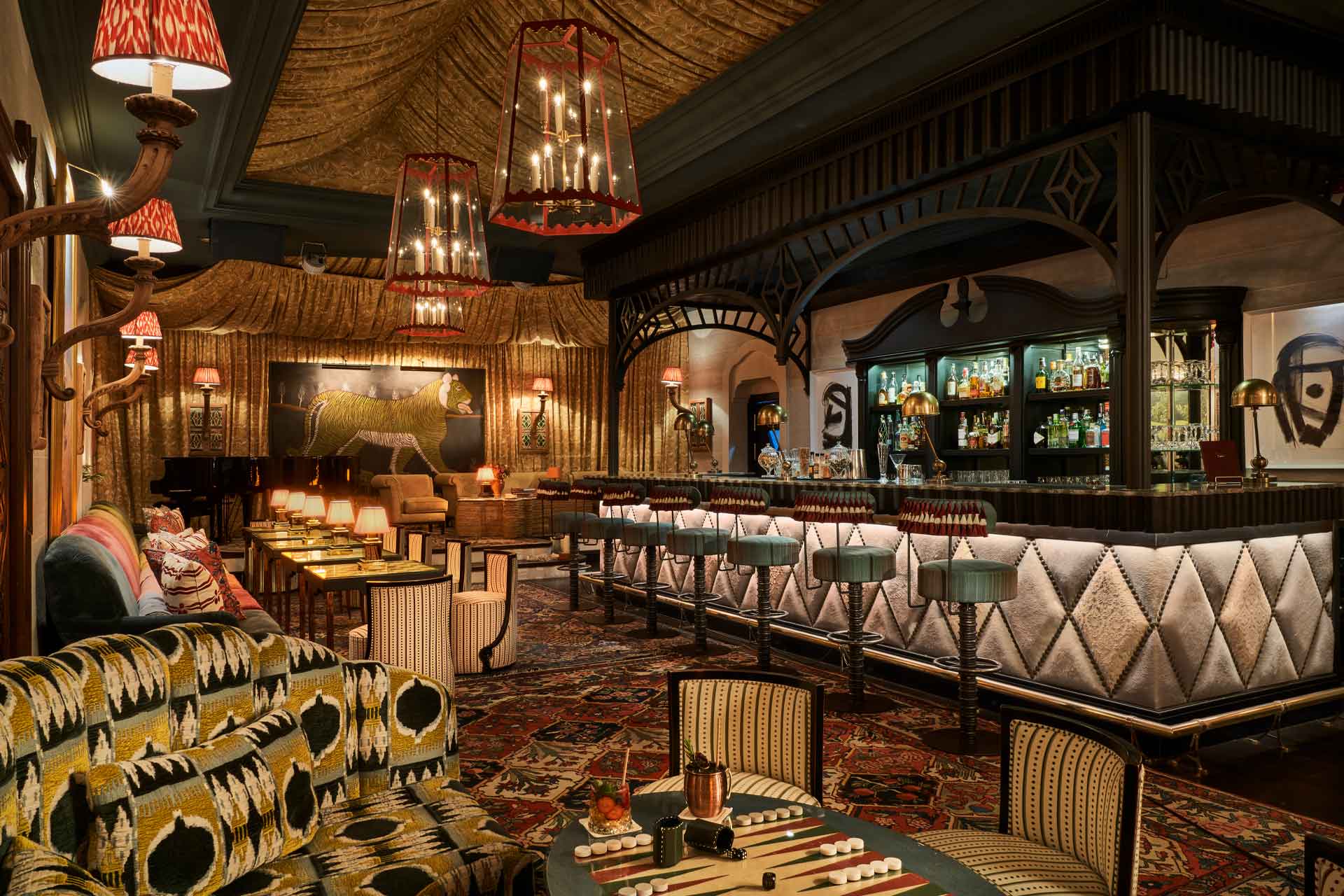 Drawing inspiration from the hotel's bohemian beginnings in the Fifties as a low-key hangout for Prince Alfonso and his A-list friends, the project represents a reimagining of the original clubhouse.
Adding to the hotel's relaxed, Andalusian-village feel, the Clubhouse spaces were designed by Marie-Caroline Willms and Johanna Haniel of Spain-based design studio, EMCI.
Encouraging free flow of movement by linking a common thread of inspiration throughout, the spaces are based on a natural palette of simple materials of the past such as raffia, bamboo, hand-painted tiles and terracottas.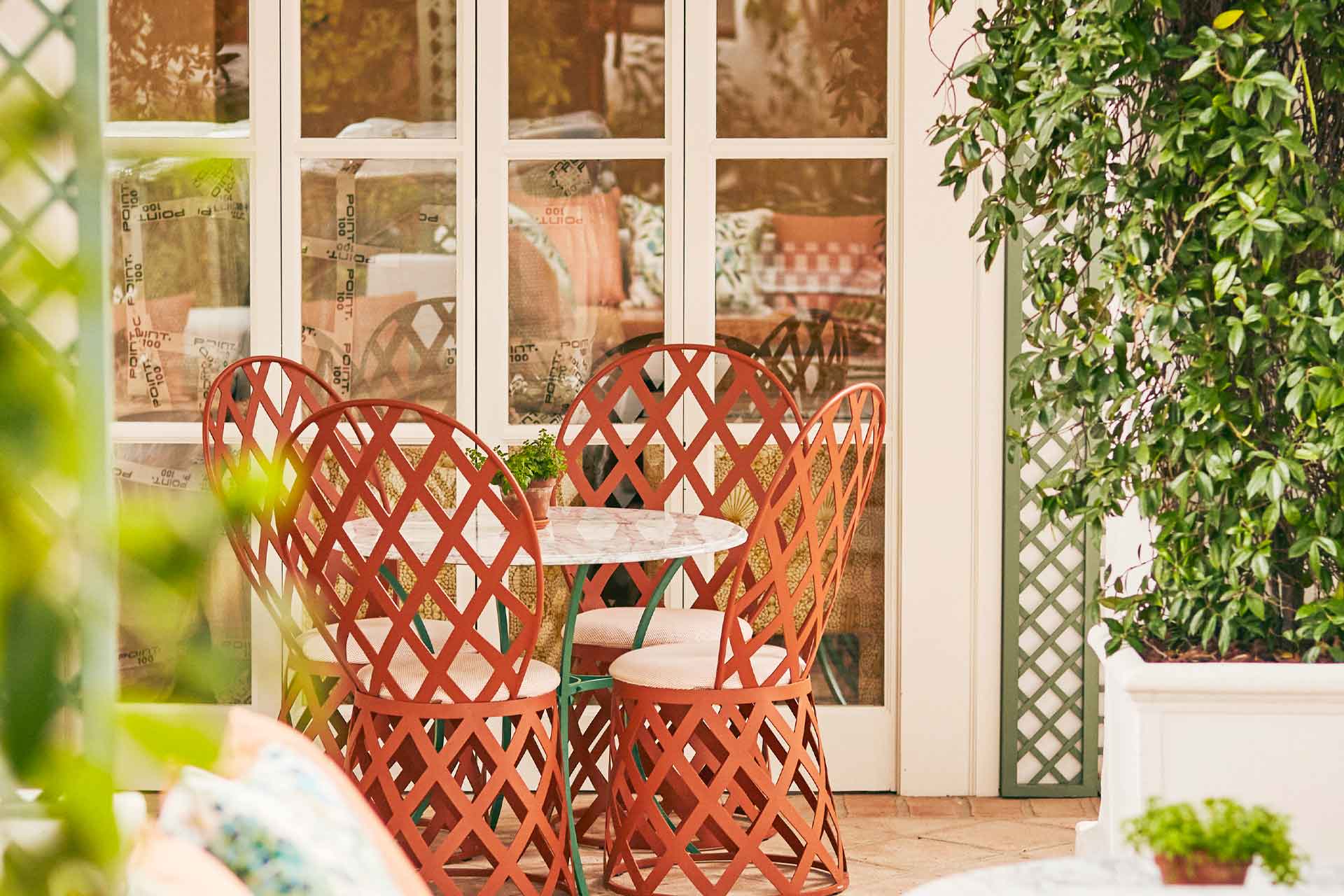 Walls and soft furnishings adorned in Schumacer's Citrus Garden print bring a bold pop of colour, whilst  celebrating the plants Andalusia has become synonymous with.
In the sheltered gardens of El Patio, nestled among the agapanthus, bougainvillea and jasmine, the courtyard offers a peaceful sanctuary during the day, coming alive at night with its swathes of twinkling lights.
The decor also features botanically inspired designs in shades of russet, indigo, saffron and sage to subtly bring the freshness of the gardens inside. Encompassing two spaces, the bar area and conservatory-style salon feature a handpainted fireplace with merman sculptures, mythical creatures and allusions to the pine forest of the original finca on which the Marbella Club stands.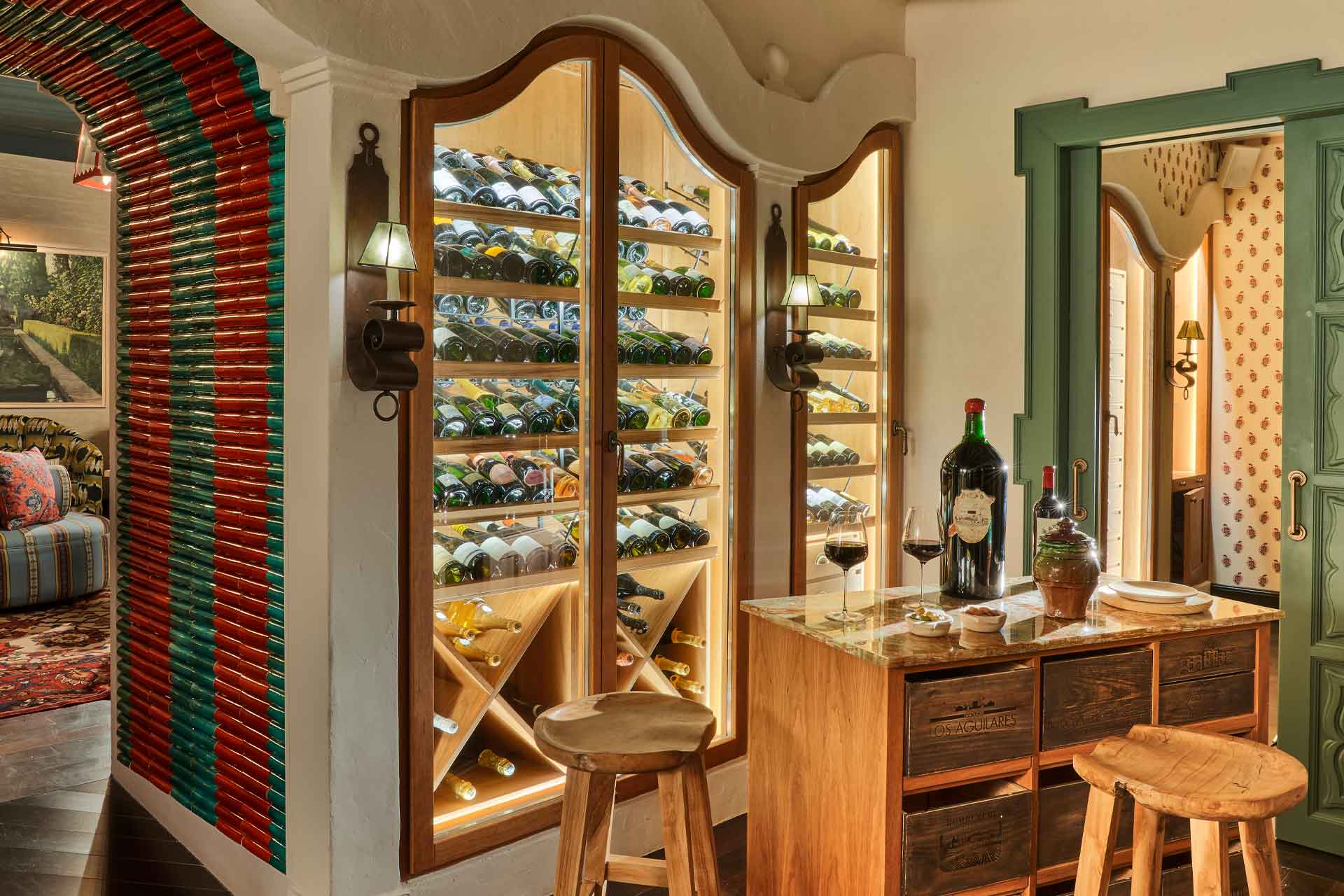 At Rudi's, a homage to Marbella Club's larger than life original general manager, the winter den is made for champagne toasts and tapas, backgammon contests, and fireside nightcaps accompanied by live music.
Designed to evoke the feel of a bohemian salon, the bar features plush polka-dotted sofas, Alhambra artworks, tassel-toting bar stools and a pop-up tablao stage for flamenco; there's also a shell-encrusted roaring open fireplace and a majestic tiger.
La Bodega is a warm and inviting setting, evoking the spirit of a traditional wine cellar and the scene for intimate wine tastings and private gatherings, presided over by the Marbella Club's sommelier.
The hand-painted ceiling and bespoke cherry wood joinery complement the reclaimed wood-topped tasting tables made to house vintage wine box drawers, sourced from stellar bodegas.
Marrying nature and technology, each drawer contains different soils, a small vine root and biodynamic wine tools to enhance the experience. Ángel González's prized wines and reference books are showcased within this candlelit library of artefacts for guests to enjoy.
The Clubhouse's two private dining spaces, with their adjoining private outdoor patios meanwhile, cater for dinners for two to intimate dinner parties of eight and even larger special occasions, with bespoke menus and creative tablescapes conjured up to suit the mood. Walls upholstered with Mayan designs, bespoke raffia blinds, reclaimed tiled floors add to the overall design aesthetic.