Originally from Brittany, Marc-Antoine Lepage discovered his love for cooking at the age of 14 working as an apprentice before going on to work with Michelin-starred chefs Philippe Vételé at Anne de Bretagne restaurant and later, Mauro Colagreco at Mirazur in the South of France.
Before taking the helm at Les Foudres in Cognac, he worked in a number of prestigious hotels including Cheval Blanc in St Barths and Hotel Le K2 Palace in Courchevel.
Now Head Chef at Les Foudres restaurant within Hôtel Chais Monnet & Spa in Cognac – set in the heart of the Monnet cooperage's ancient Cognac cellars – Lepage is known for crafting show-stopping, seasonal menus using the very best local produce.
Inviting guests to dine amongst the ancient Cognac barrels, diners are able to fully immerse themselves in the architecture and history of the building – making the hotel and dining experience particularly unique.
Following the recent news of Le Foudres first Michelin star, Supper caught up with the chef to find out more about his cooking style, the chef's who have inspired him and what to expect from the restaurant's fine dining experience.
---
Congratulations on achieving a Michelin star, what does it mean to you and the hotel to be awarded this accolade?
Thank you! It is a dream come true, the result of 17 years of hard work. I would like to thank the Hôtel Chais Monnet for having trusted me and for helping me to make it happen.
How would you describe the style of cuisine at Les Foudres and what are the main influences? 
I would say that my cooking is authetic, sincere and tasty. Above all else, I make the kind of cuisine that I love and which gives me pleasure. I like to believe that I can provoke a lot of emotions for the guest who tastes my dishes. I took a lot of inspiration from my memories, people I've met or even smells or products that I personally love.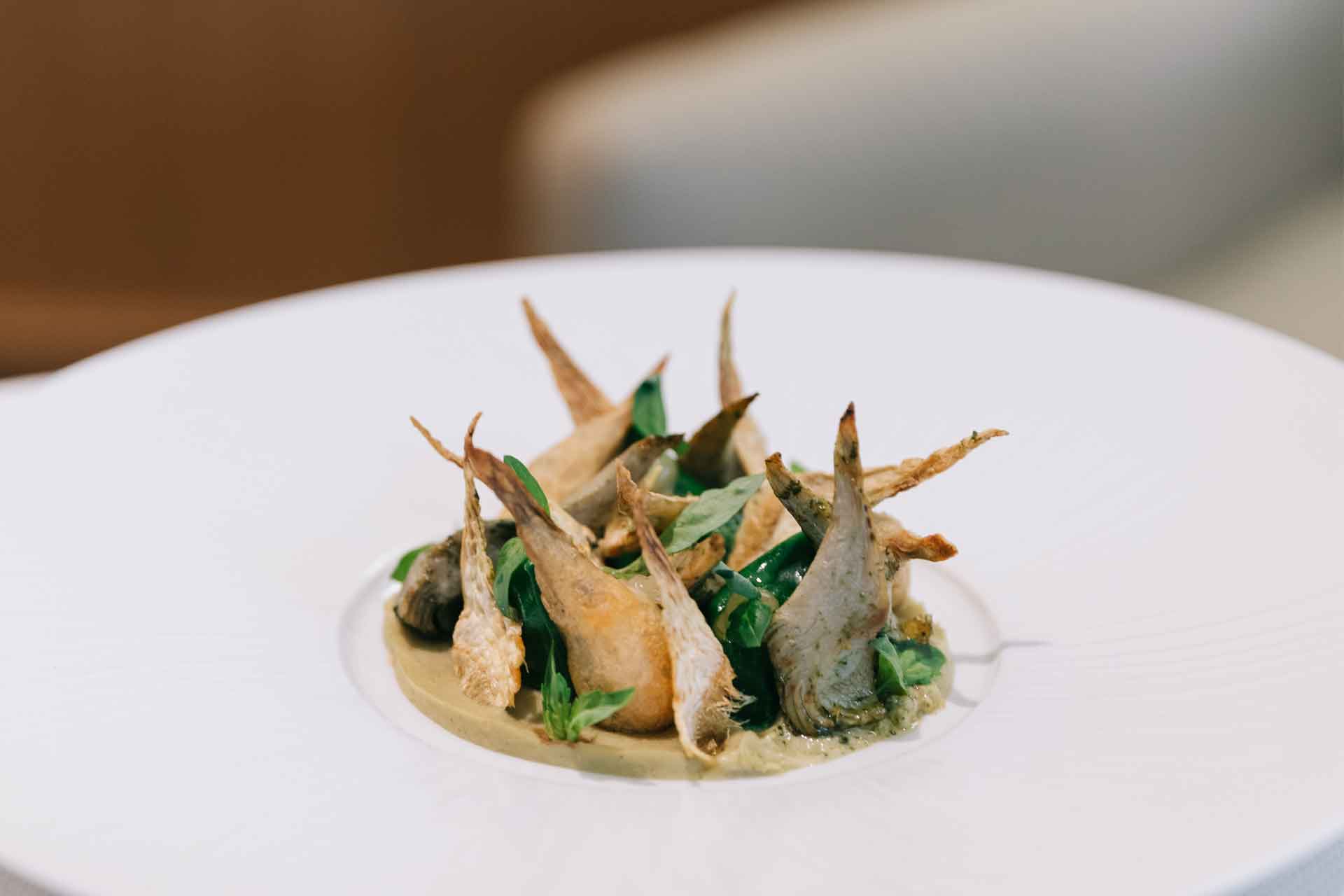 How does the hotel's heritage shape the cuisine?
I am lucky to work in a place full or memories and with a great history, a real identity and a rich region which gives a lot of nice products.
The menu uses a lot of local produce, why is this important for you?
I mainly work with seasonal products and there is no better way to do that than to find them close to you. I work a lot with Claudine Courtois, from the Reinvented Gardens. Claudine grows organic permaculture products 20 minutes from my kitchen. I think it is essential to offer healthy products to our guests and to be a real support to local workers. Our success is linked.
What are some of your signature dishes at Les Foudres?
The Egg, a dish that I particularly like, was inspired by a memory from my childhood – the famous boiled egg and bread soldiers. For this recipe, I work the egg with a long cooking time to get a creamy side. Then, I put a pecorino infused foamy cream. Finally, I add some black ham, some bread croutons and generous slices of black truffle. There's also The Lobster, from French Brittany, like me! A product that I learned to cook while I was working with Philippe Vételé at the Anne de Bretagne restaurant, which I've since built on using my own experiences.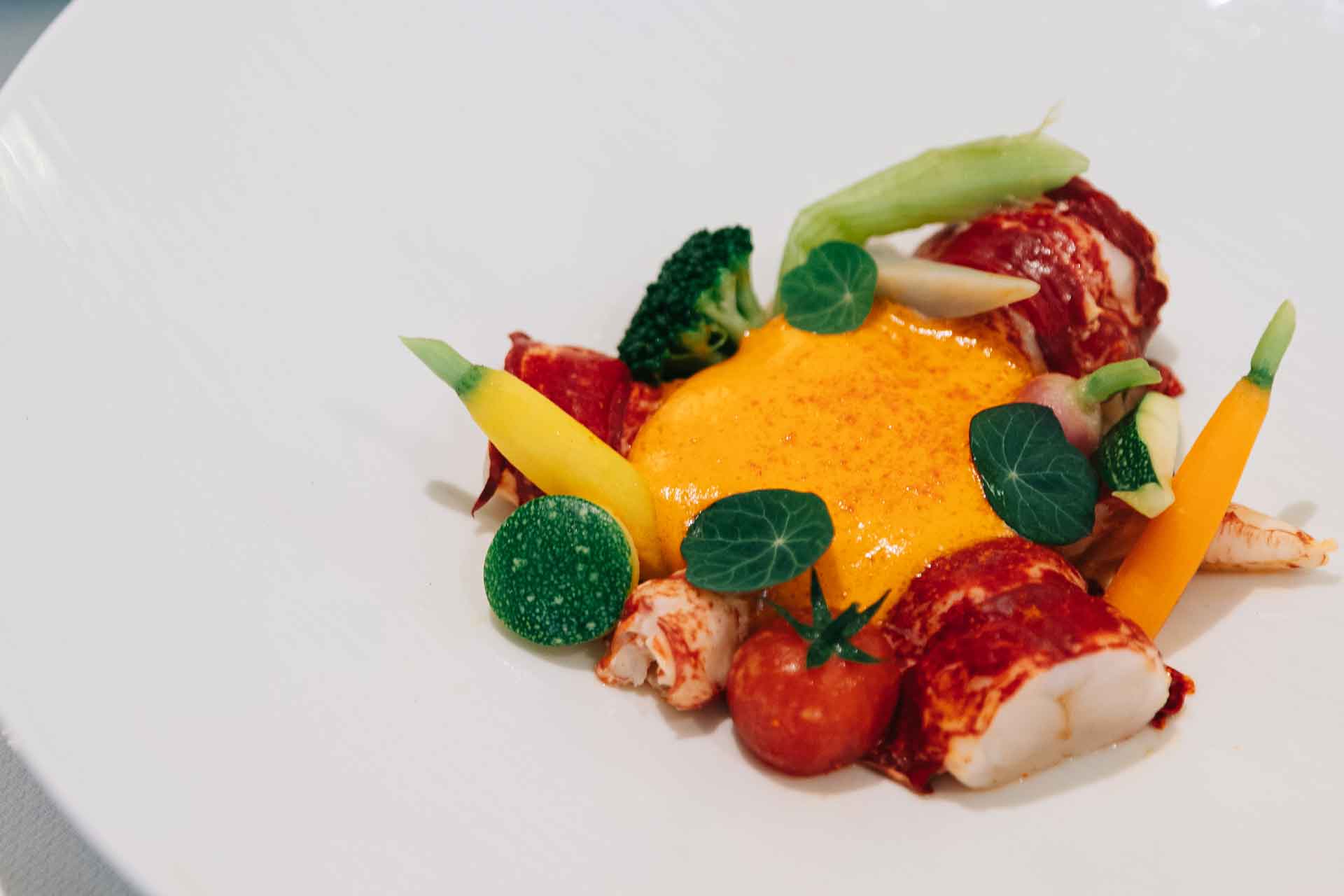 You have worked with a number of acclaimed chefs, including Philippe Vételé, what have you learned from these individuals?
Philippe Vételé taught me the basics of this work with great humility. I was also able to learn the techniques required to cook fish and shellfish. To be able to learn from him was a real asset for my career, I can never thank him enough for that. I also had the chance to work for two years for Mauro Colagreco at the Mirazur in the South of France. There, I developed my creative side. Every chef and place I have worked has taught me something different.
How would you describe your cooking style?
I am still refining my style. My cooking reflects my experience, my background and the influence of the people I have worked with. However, I really like to cook seafood products.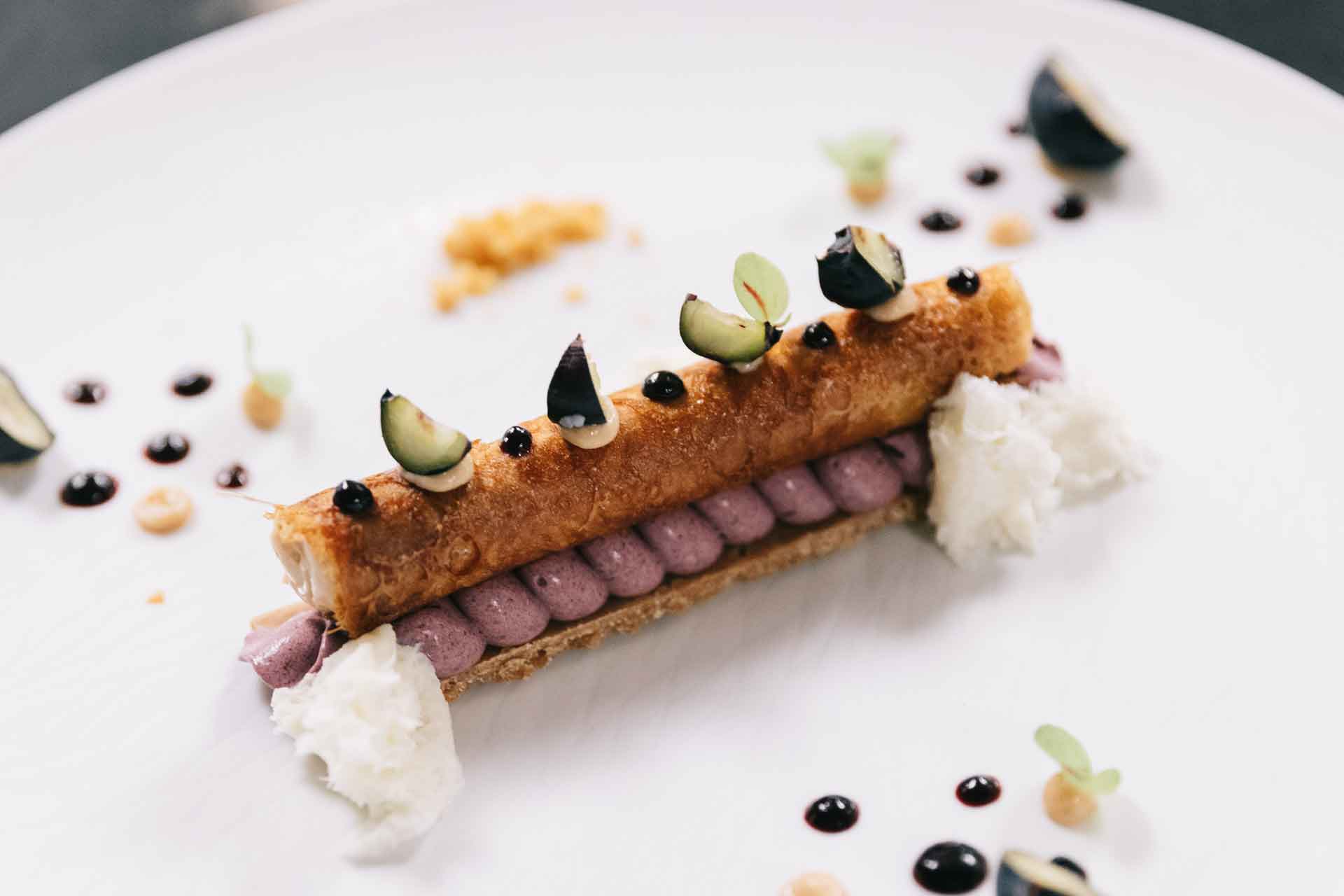 When did you decide to become a chef?
I was quite young, maybe in secondary school. As far as I remember, I've always wanted to be a chef. I was 14 when I started my first apprenticeship, since then, I have immersed myself in my passion.
How did you get to the level that you are at today?
There is no secret: it requires work, rigor, tenacity and passion. Go straight to the point, find out what you like, why you have chosen to do this rather than that and never lose focus. I had a serious motorbike accident when I was 17, I spent one year in the hospital and I even celebrated my 18th birthday there. The doctors gave me no chance of survival but as you can see, I came out almost unscathed and stronger than ever. Since then, I have had a taste for life, hence my cooking, full of delicacy and sharing.
What are your future plans for Les Foudres?
That's an easy one: to make this star shine! I can't say more for now but stay tuned, there are a lot of great projects to come.
---
CREDITS
Words: Jenna Campbell
Photography: Courtesy of Hôtel Chais Monnet & Spa