Michelin-starred French cook David Bizet has been appointed Executive Chef at The Peninsula Paris.
After graduating from Lycée Hôtelier de Granville Maurice Marland in 1993, Bizet began his professional career as Demi Chef de Partie at the Four Seasons George V's Le Cinq restaurant in Paris. He remained at the hotel for 18 years, eventually taking the reins at Le Cinq restaurant in 2014, and then at L'Orangerie.
Bizet was awarded his first Michelin star in 2017, and a year later moved on to join the team at Paris' Le Taillevent restaurant, where he received his second Michelin star in January 2020.
"The opportunity to offer such a wide variety of cuisines in such distinctive outlets – from the French gastronomy of L'Oiseau Blanc to the refined Cantonese cuisine of LiLi and the globally inspired recipes of the Lobby – is a wonderful challenge," says Bizet. "I am greatly looking forward to exploring all these gastronomic traditions at The Peninsula Paris."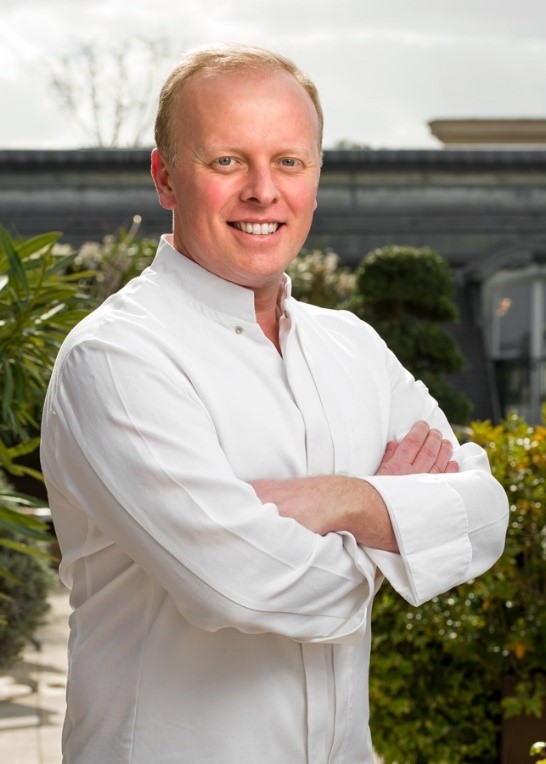 Originally from Mortagne-au-Perche, Bizet retains a love for his home region of Normandy. It was here where he developed an early appreciation of food, and a respect for the land and its bounty, spending much of his childhood on his grandparents' farm. The pastoral beauty of the environment, and his family's culinary heritage, sparked a passion for cooking with local, seasonal ingredients that he preserves to this day.
Mauro Governato, General Manager at The Peninsula Paris, comments: "It is with great delight and pride that we welcome chef Bizet to our team. His acclaimed gastronomy is sure to reinforce our restaurants' status as some of the premier culinary destinations in the city."
The Peninsula Paris has also announced the reopening of its L'Oiseau Blanc restaurant, which will offer summer lunch and dinner menus from June to August as well as striking views of the Eiffel Tower.
The menus include starters of seared young mackerel, lemon-infused crab, and gazpacho made with zucchetta (a regional variety of summer squash); main courses of milk-poached John Dory, rosemary-seasoned sea bream, Iberico pork chop, and roasted Aveyron lamb shoulder with seaweed; and desserts featuring gourmet chocolate and seasonal ingredients like peach and rhubarb.